Things To See & Where To Camp Near Shenandoah Valley | Featured Region
What to do and Where to Stay Near Shenandoah Valley
Virginia is for lovers, especially lovers of the great outdoors. You'll find the Shenandoah Valley within this state's borders, a must-see destination whether you're choosing to take a 10-day trip or a quick weekend getaway. This expansive section of Virginia is perfect for hiking, scenic overlooks, exploring caves and so much more. Learn about how you can plan the perfect, adventure-filled Shenandoah Valley vacation.
10 Interesting Facts About Shenandoah Valley

Shenandoah Valley is home to Shenandoah National Park which sits on over 200,000 acres of protected land.
You'll find the breathtaking Luray Caverns here, an attraction you'll want to be sure to put on your list of things to do in the Shenandoah Valley.
The area is named for the river that stretches most of its length, the Shenandoah River.
The valley is so extensive that it covers 9 counties in Virginia and 2 in West Virginia.
You'll find some of Virginia's oldest rocks here with some dating back billions of years.
The Shenandoah Valley is the precious home of the Shenandoah Salamander, an endangered species that you can spot at night using a flashlight.
President Herbert Hoover once resided in Shenandoah Valley and you can even visit his home in Shenandoah National Park.
The extensive valley is 140 miles long.
The valley played a vital role in American history and is home to an abundance of Civil War Historic sites.
The valley is bordered on the east by the Blue Ridge Mountains and on the west by the Appalachian Mountains, making it a prime location for nature lovers, especially with four KOA campgrounds near Shenandoah Valley.
Things to Do Near Shenandoah Valley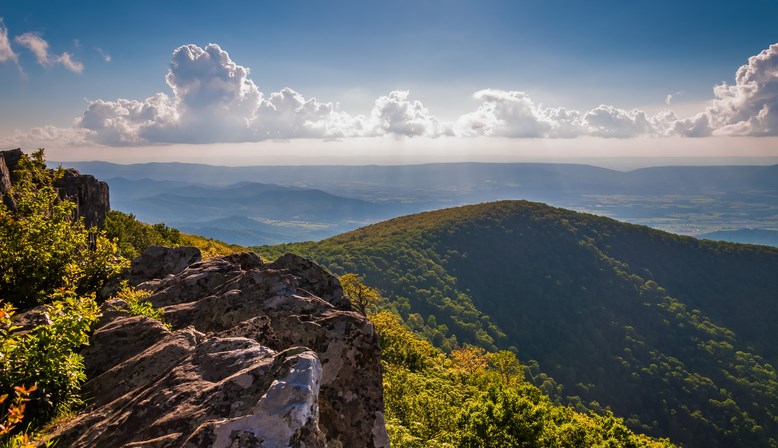 Shenandoah National Park
One of the great gems of the region, you'll find Shenandoah National Park makes up a decent portion of the Shenandoah Valley. Sitting on hundreds of acres of protected land, this destination is a great destination for hiking. In fact, it has over 500 miles of hiking trails waiting for you and your crew to explore.
Skyline Drive
Nestled within the borders of Shenandoah National Park is the scenic Skyline Drive. You can cruise through the valley in your car, all while spotting deer, black bears, wild turkey and other fascinating creatures. If you want to explore the entire length of Skyline Drive, make sure to allot three hours of your day to this adventure.
Luray Caverns
This unique attraction was first discovered in the late 1800s, and since then, it has been preserved and developed into one of the top tourist spots in the Shenandoah Valley. You'll find crevices and paths carved out by ancient rivers and ceilings that reach an astounding height of 140 feet tall. Be sure to book your tickets well in advance as they often sell out early. Better yet? You can find great and convenient accommodations at KOA's campground near Luray, VA.
The Sites and Wonders of Roanoke, Virginia
Surrounded by the stunning landscape of the Blue Ridge Mountains, Roanoke is a destination you don't want to miss. Take a stroll or a bike ride along the Roanoke Valley Greenways and shop for unique souvenirs to take home at Black Dog Salvage.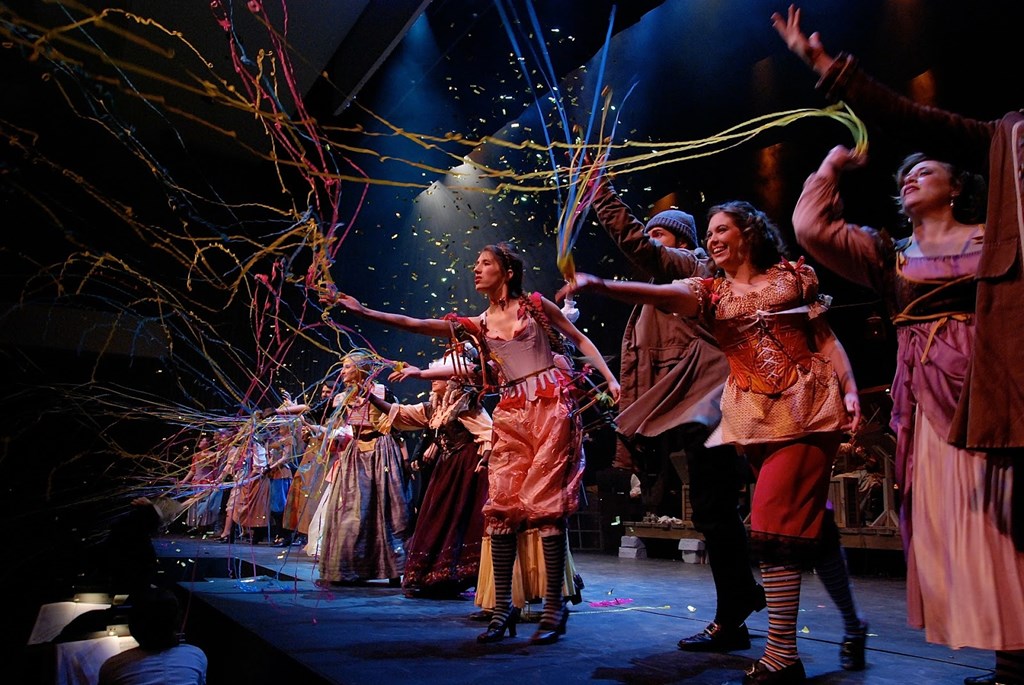 The American Shakespeare Center
Known as the Blackfriars Playhouse, this theater is the world's only replication of the original Shakespeare theatre. The renaissance theater can accommodate up to 300 playviewers and feature a variety of Shakespeare and classic plays year round. It's located in the historic Staunton, VA, area in the heart of the Shenandoah Valley.
Stony Man Mountain
Be sure to include this incredible hike to your itinerary if traveling to Shenandoah National Park or traveling along Skyline Drive. The hike is relatively short, only about an hour from the bottom to top, and the views at the crest of the mountain are Instagram-worthy.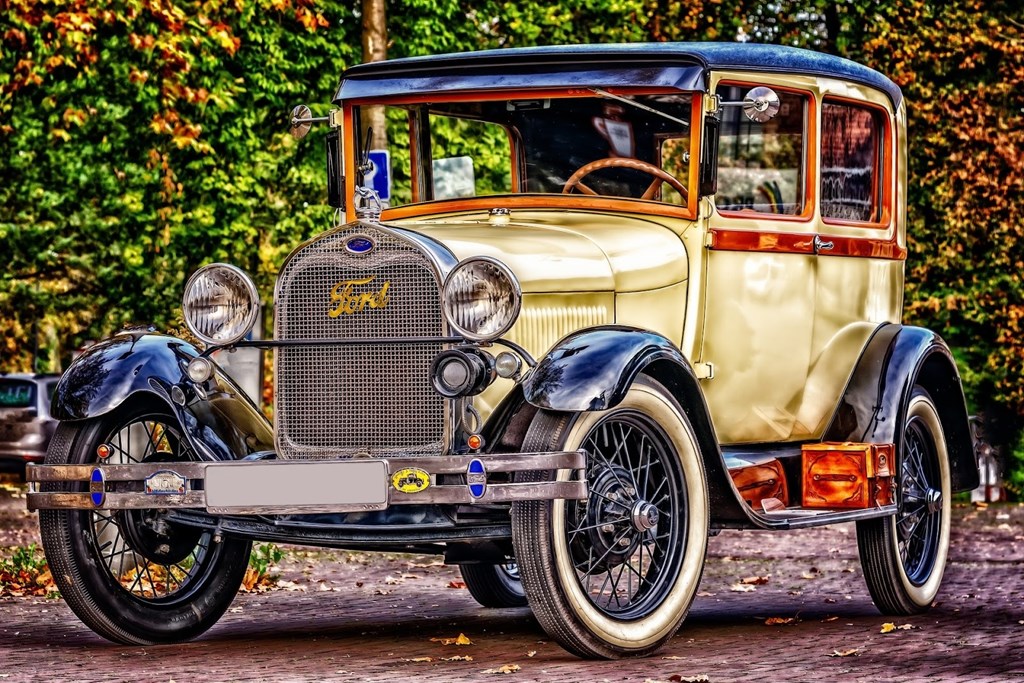 The Car and Carriage Caravan Museum
Whether you have a car fanatic or history lover in your group, this attraction is sure to appease everyone. With over 75 vehicles on display and detailed information about each one, you'll definitely want to add this to your must-see list of things to do near Luray Caverns.
Natural Bridge State Park
At Natural Bridge State Park you'll find its namesake: a beautiful limestone bridge carved out by Cedar Creek. Be sure to take a picture at the Natural Bridge, as well as explore the variety of hiking trails and other photo opportunities the state park has to offer.
Places to Stay During Your Shenandoah Valley Vacation
Harrisonburg / Shenandoah Valley KOA Holiday
Located in the center of the Shenandoah Valley, this is the perfect retreat for anyone looking for Shenandoah National Park camping and camping near Luray Caverns. When you stay at Harrisonburg / Shenandoah Valley KOA Holiday, you'll be minutes away from beautiful hiking trails, exciting adventures and mouth watering restaurants. What can you expect after returning from your day of excursions? You'll find:
Fishing opportunities
Comfortable Deluxe Cabins
24/7 laundry facilities
Disc golf
KampK9 for your furry friend
Charlottesville KOA Holiday
Situated just outside of the Shenandoah Valley, our Charlottesville KOA Holiday is the prime campground near Shenandoah National Park. Nearby, you'll find Thomas Jefferson's Monticello, Blue Ridge Mountain hiking trails and calming scenic overlooks. On our KOA property, you'll enjoy:
KampK9 for your furry travel companion to explore
Relaxing pool
Wi-Fi availability
Spacious RV Sites
Natural Bridge / Lexington KOA Holiday
Our Natural Bridge / Lexington KOA Holiday is located at the southern end of the Shenandoah Valley region. You'll find a wide variety of attractions nearby, such as Natural Bridge State Park and 65 miles of trails for horseback riding. When you return back to the KOA after your daily adventures, you'll be sure to find:
KampK9 dog park
Basketball court
Game room
Lynchburg / Blue Ridge Parkway KOA Holiday
Nestled along the border of Shenandoah Valley, you'll find the Lynchburg / Blue Ridge Parkway KOA Holiday. Wake up to the stunning sights of the Blue Ridge Mountains and conveniently jump onto the Blue Ridge Parkway to start the day's adventures. Be sure to also check out historic Lynchburg, especially if you have a history buff in your crew of travelers. When you return back to your accommodations at this KOA, you'll enjoy:
Fishing opportunities
KampK9
Gem mine
Onsite laundry facilities
Book Your Shenandoah Valley Camping Vacation Today
Ready to explore the scenic Shenandoah Valley? KOA is here and ready whenever you are. Book your stay at one of our campgrounds near Shenandoah Valley today.
---
About the Author: Kampgrounds of America
Kampgrounds of America is the largest system of open-to-the-public campgrounds in the world, with over 500 locations across the United States and Canada. Founded in Billings, MT in 1962, KOA's family of campground brands – KOA Journey, KOA Holiday and KOA Resort – today serve more than a million camping families each year. KOA is dedicated to "connecting people to the outdoors and each other" by providing people with a variety of camping experiences and the information they need to make the most of their camping trip. Read more of their camping and travel resources by visiting KOA.com/blog.
---