The Ultimate Guide to Camping in Cedar City, Utah | Featured Region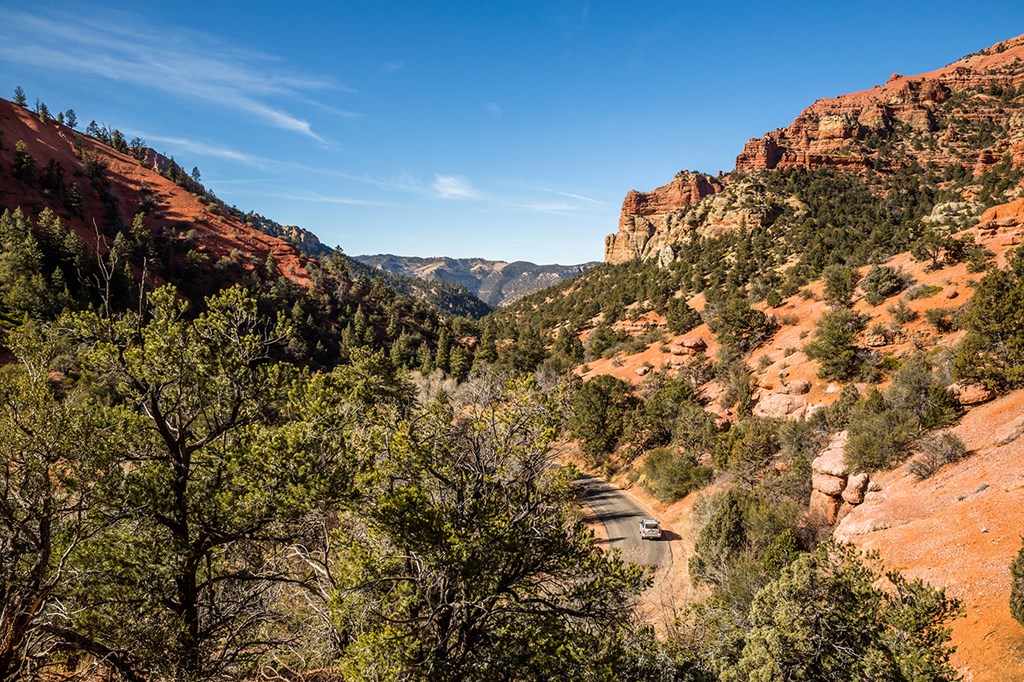 Nestled in the southwestern corner of Utah state, you'll find the adventurous area of Cedar City. Nicknamed "Festival City USA," you'll find an array of events in this town from the Shakespeare Festival to the annual Utah Summer Games. Nearby, you'll find hiking trails, ATV excursions and ski slopes for winter sport enthusiasts. KOA offers convenient campground locations nearby for the perfect Cedar City camping getaway. Get ready for the adventure of a lifetime when you embark on your vacation to Cedar City, Utah.
8 Interesting Facts About the Cedar City Area

The city sits one mile and 500 feet above sea level.
Besides "Festival City USA," it also has the nickname of "The Gateway to National Parks" since it's only one away from Zion National Park, 90 minutes from Bryce Canyon and three hours away from the north rim of the Grand Canyon.
Nearby Cedar Breaks National Monument resembles a giant coliseum, measuring 2,000 feet from top to bottom.
Cedar City was founded by Mormon pioneers in 1851.
Each year, they host a Sheep Parade that is part of their Livestock and Heritage Festival.
In 1933, President Franklin D. Roosevelt established Cedar Breaks as a national monument.
Nearby Dixie National Forest is the largest national forest in Utah, sitting on over two million acres.
The area welcomes nearly one million visitors each year, making it one of Utah's most buzzing destinations.
Best Things to Do Near Cedar City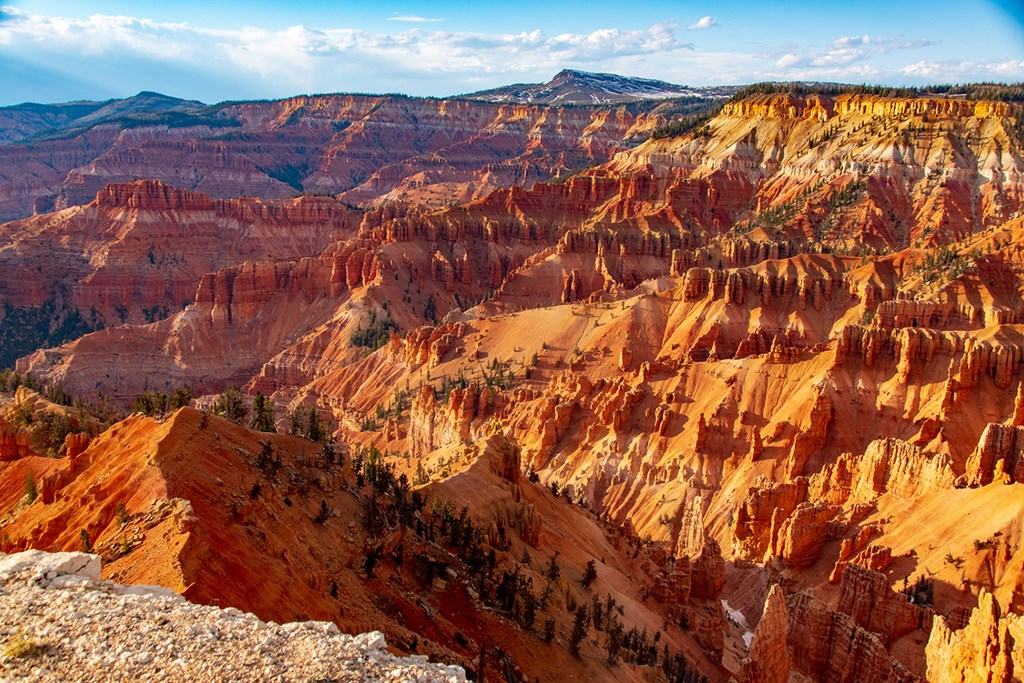 Cedar Breaks National Monument
Nicknamed the "Circle of Painted Cliffs" by the early Paiute people who once inhabited the area, Cedar Breaks is a work of art you don't want to miss. The multicolored stone ridges are shaped into a natural amphitheater, providing a majestic backdrop for any picture, yoga or even a few deep calming breaths as you take in the beauty.
There are great options for how to explore Cedar Breaks National Monument. Embark on its six-mile scenic drive that'll give you access to four different overlooks. Or, if you're a fan of hiking, there are two hiking trails around the rim of the amphitheater that'll give you opportunities to examine the flora and fauna up close.
Looking for a Cedar Breaks campground? KOA has you covered with one of our many campgrounds in Utah.
Frontier Homestead State Park Museum
Transport back in time to the early industrial and pioneer history of the great Cedar City at the Frontier Homestead State Park Museum. This immersive museum offers a variety of hands-on activities, such as candle dipping, brick-making, gold panning and more. In the mood for a tour? Take a gander over to Old Iron Town to learn more about Southern Utah's mining history.
Kanarra Falls
Just a short drive from Cedar City is the town of Kanarraville where you'll get to explore the Kanarra Falls. This slot canyon river hike features multiple waterfalls, red rock walls and slippery sandstone. Whether you're looking for an adventure or a peaceful retreat, Kanarra Falls is a unique spot where you can experience both.
Fishing
20 reservoirs, 9 fish-filled lakes and 10 rippling creeks: do we need to say more? Fishing spots in Cedar City are plentiful, making it the ideal destination for anglers. These fishing locations are stocked with trout, bass and even more fish varieties. Fishing regulations can vary, so make sure to check out the Utah fishing rules before you go.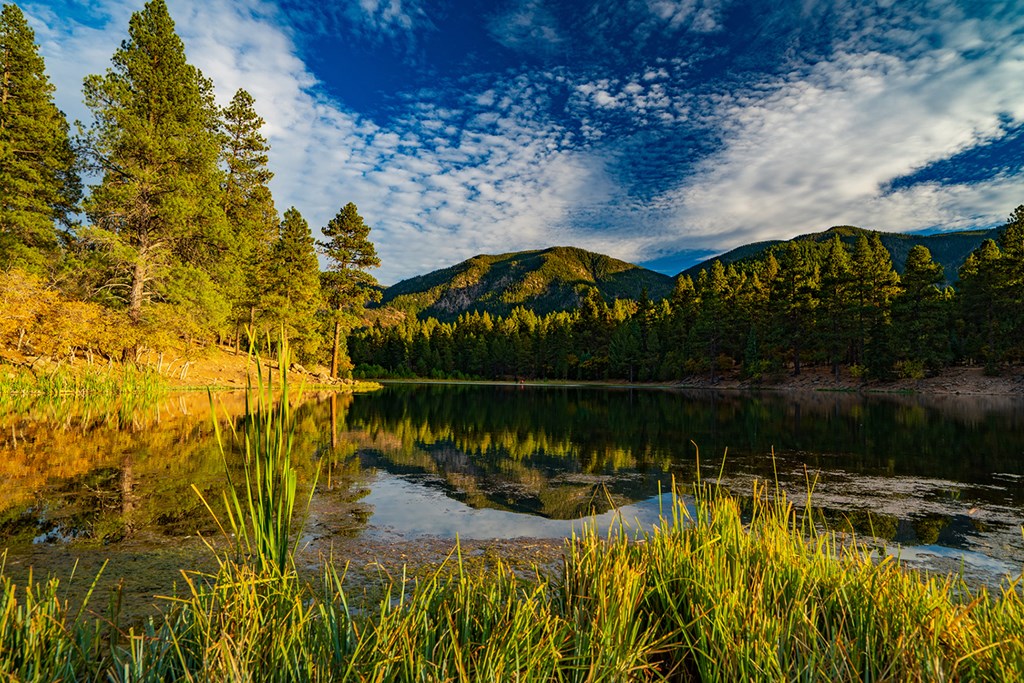 Dixie National Forest
Situated on over two-million acres of Southern Utah's gorgeous landscape is Dixie National Forest. You'll find deep canyons and unique rock formations, along with mountains, lakes and plenty of Ponderosa pine trees. The destination is home to a variety of activities waiting for you to try out, including hiking, fishing and scenic drives.
Stargazing
Take advantage of the absence of light pollution in Southern Utah and venture out for some stargazing. In the Cedar City region, you'll find some of the best areas in the world to view the stars. Catch sight of famous constellations year round, including the Big Dipper and the North Star, Cassiopei, Cepheus and Draco.
Cedar City's Downtown Farmer's Market
Traveling in the summer months? Check out the Cedar City Downtown Farmer's Market, where you'll find offerings from local farmers and artisans every Wednesday. If you're staying at a nearby KOA, consider picking up some local produce and meat to cook a delicious campfire recipe.
Offroading
Offroading is the perfect activity for thrill-seekers. Take your OHV (Off-Highway Vehicle), like snowmobiles, ATVs and motorcycles, on over 900 miles of OHV trails near Cedar City, Utah. Buckle up and get ready for an adventure of a lifetime!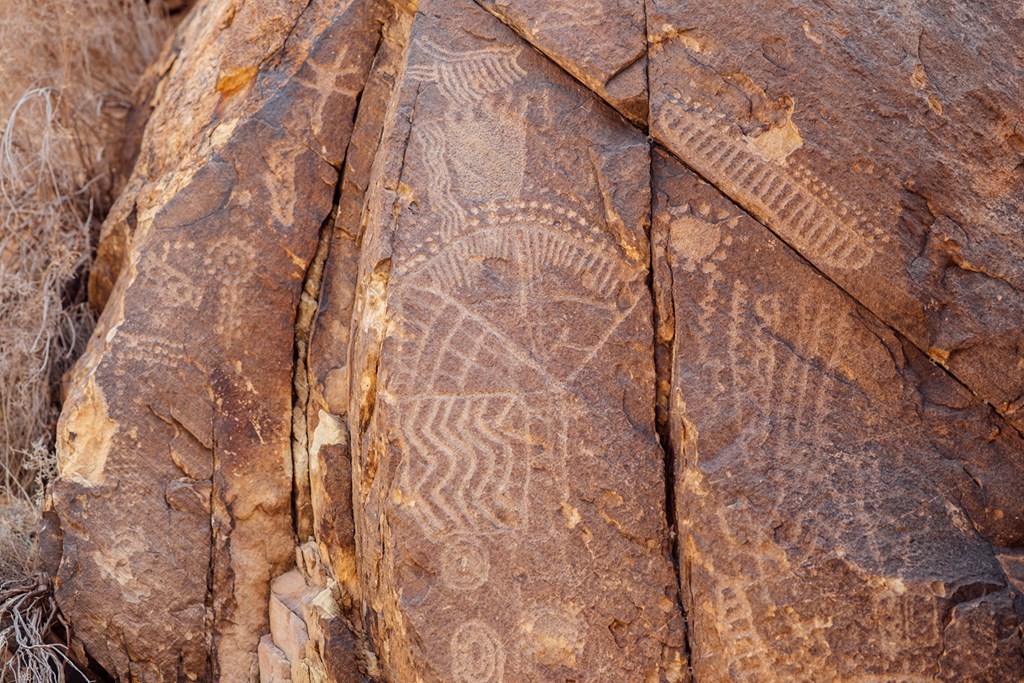 Parowan Gap Petroglyphs
A natural passageway carved by wind, water and sand, the Parowan Gap was a popular trail for Native Americans hundreds of years ago. As different tribes traveled through the thoroughfare, they carved petroglyphs into the rock of the Gap which can still be seen today.
Camping Near Cedar City, Utah

Strategically located near the wondrous sites of the Cedar City area, KOAs are the perfect retreat after a full day of exploring. Check out our KOA campgrounds near Cedar City, Utah.
Beaver KOA Journey
The Beaver KOA Journey is situated alongside Utah's Interstate 15 and is the perfect place to park your RV, pitch your tent or cozy up in a cabin near Cedar City, Utah. You'll find a variety of activities in Beaver, as well as the array of Cedar City attractions we've discussed. Along with these must-see spots, you'll find that our campground is equipped with:
Clean restrooms
Level sites
KampK9
St. George / Hurricane KOA Journey
Further south on Interstate 15, you'll find the St. George / Hurricane KOA Journey, one of many KOAs campgrounds in Southern Utah. When you stay here, you'll be surrounded by beautiful red-rock desert scenery and will be just a short drive from the many famous sites of Cedar City. When you're done adventuring for the day, come back to our campground for:
Pickleball, mini golf and billiards
Heated pool
Seasonal clubhouse activities
Biking trails
Panguitch KOA Holiday
Are you most interested in exploring Dixie National Forest and surrounding attractions? Panguitch KOA Holiday is the perfect place to stay near Cedar City. Here, you'll find the following amenities:
Volleyball and horseshoes
KampK9
Scenic tours
Gift shop and convenience store
Book Your Stay at A KOA for Cedar City Camping

Don't miss out on the breathtaking beauties of Cedar City and Southern Utah. Book your stay at one of our KOAs, the top tent, cabin and RV campgrounds in Southern Utah.
---
About the Author: Kampgrounds of America
Kampgrounds of America is the largest system of open-to-the-public campgrounds in the world, with over 500 locations across the United States and Canada. Founded in Billings, MT in 1962, KOA's family of campground brands – KOA Journey, KOA Holiday and KOA Resort – today serve more than a million camping families each year. KOA is dedicated to "connecting people to the outdoors and each other" by providing people with a variety of camping experiences and the information they need to make the most of their camping trip. Read more of their camping and travel resources by visiting KOA.com/blog.
---