When it comes to quintessential comfort food, burgers are as Americana as apple pie, hot dogs, and ice cream sundaes, and while a classic cheeseburger really hits the spot, the U.S. actually has a dizzying array of regional variations to try. Far beyond the typical medley of ground beef patties, American cheese, lettuce, tomato, and occasional add-ons like bacon or fried eggs, there are wildly different burger styles that have come to be specialties in different pockets of the country. For the ardent burger-lover, consider this your ultimate burger bucket list, and the ultimate guide to America's regional burgers.
8 Regional Burgers Worth Traveling For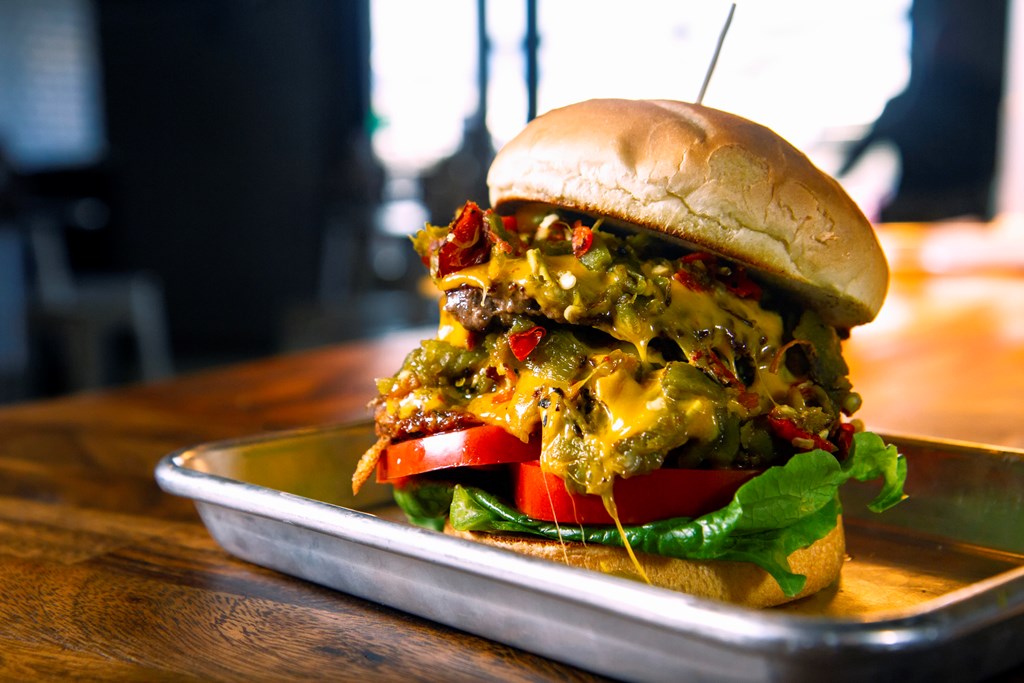 1. Green Chile Cheeseburgers, New Mexico
Considering New Mexico's omnipresence of ranch land and green chile farms, it makes sense that the two would overlap and form the green chile cheeseburger. And it's a match made in beefy, fragrant heaven. This smoky, mildly spicy burger variation is ubiquitous throughout New Mexico, said to have originated in the 1930s as Route 66 carved its way through the northern part of the state. Here, green chile farms are abundant, so they were always on hand as a side with cheeseburgers. It was only a matter of time before some crafty cook decided to add them directly to the patty, lending a pleasant waft of heat that quickly became habit-forming for hungry New Mexicans. Today, you can try them throughout the state, but some iconic spots include Sparky's, a kitschy roadside attraction in the green chile capital of the state, Hatch. Up in Santa Fe, try one at Shake Foundation, while Mine Shaft Tavern in Madrid and Owl Cafe in Albuquerque also deliver the goods.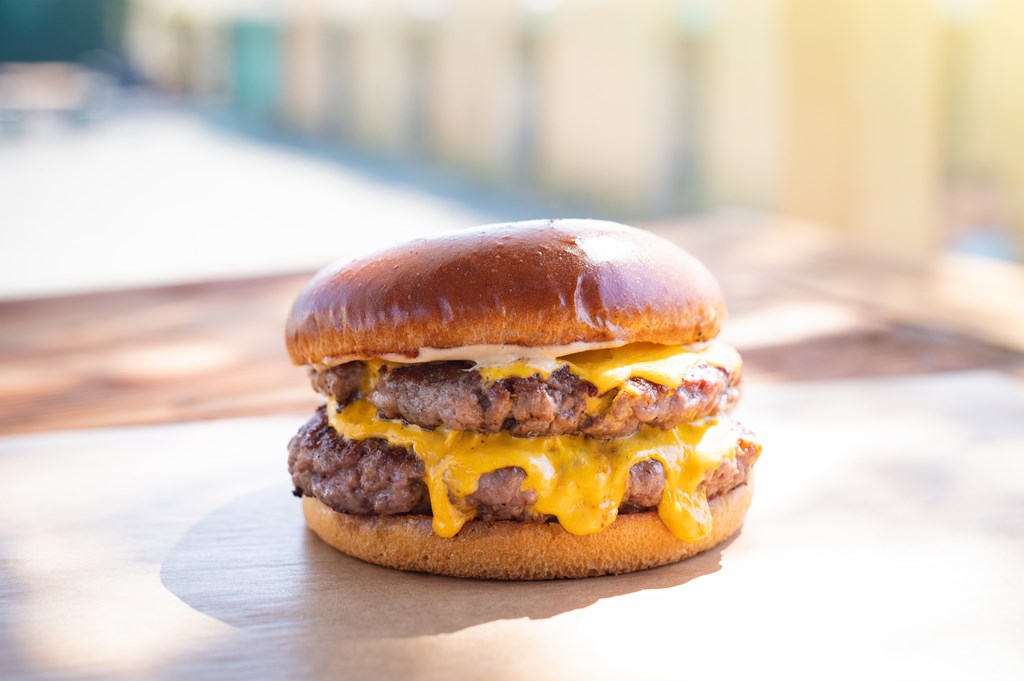 2. Butter Burgers, Wisconsin
If you've ever sunk your teeth into a cheeseburger and thought, "hmm not enough dairy," then Wisconsin's butter burger is the answer to your carnivorous cravings. Considering the state's proclivity for all things dairy, it makes sense that local burger spots would eventually start adding butter to the equation, topping patties with it either directly or by smearing the buns. Nowadays, they're the menu fixture at Midwestern chain favorite Culver's, but butter burger origins date back to the late 1800s, when hamburgers were fried in butter at the Seymour fair. Over time, independent restaurants started topping their own burgers with pats of butter (Culver's, for what it's worth, opts to butter the top bun only). No matter how you pat it or smear it, butter brings an extra layer of richness and toastiness to both the patties and the buns, best exemplified by iconic Wisconsin restaurants like Solly's Grille, a Milwaukee institution that's said to be one of the first to add butter burgers to its menu in 1936. There's also the timeworn Kroll's East in Green Bay and Cinder's Charcoal Grill in Appleton.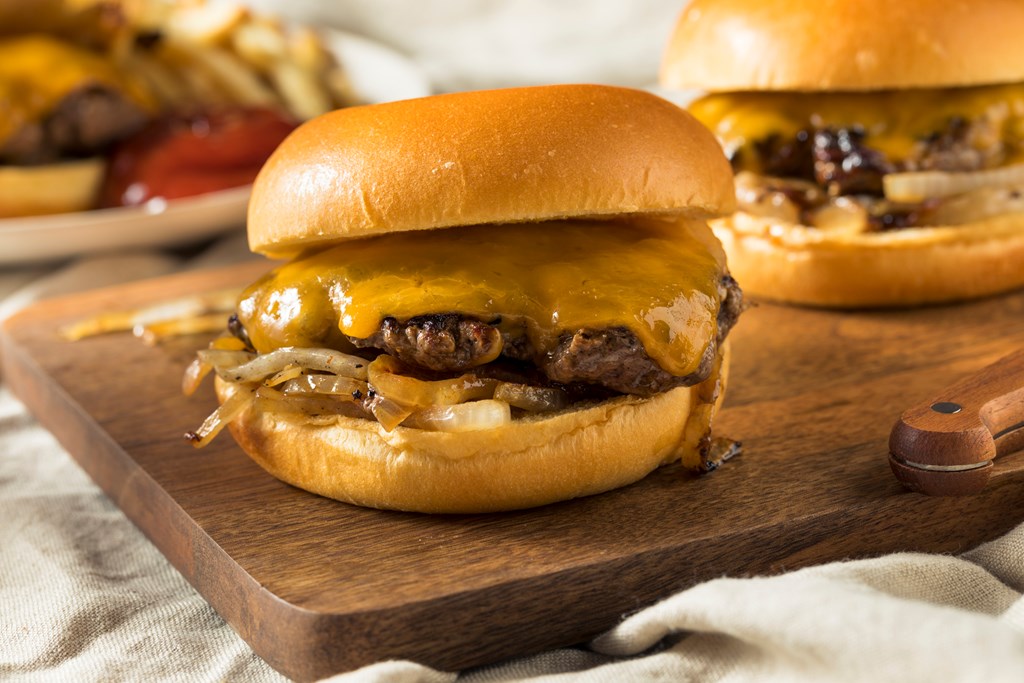 3. Onion Burgers, Oklahoma
For a state that's known far and wide for its cowboy culture, it makes total sense that Oklahoma would be teeming with beef. In addition to iconic steakhouses, this also means a bevy of burger options throughout the state, including its very own burger variation. Refreshingly straightforward, onion burgers are made with a simple template of ground beef, onions, and bun. Anything else, like condiments, is optional. The finely chopped onions are pressed right into the patties before getting griddled, a technique that dates back to the 1920s when Depression-era cooks would stud their beef with onions as a preservation tactic. Not only did it work from a functional standpoint, but the caramelized flavor and texture was an instant hit, and the technique stuck around. Today, local mini chains like Tucker's Onion Burgers specialize in this local staple, along with iconic spots like Sid's in El Reno and old-fangled Nic's Grill in Oklahoma City. For a neoteric take, try The Clash at Oklahoma City's Burger Punk, made with American cheese, fried onions, jalapeño, Nacho Doritos, hoisin mayo, cilantro, and lime.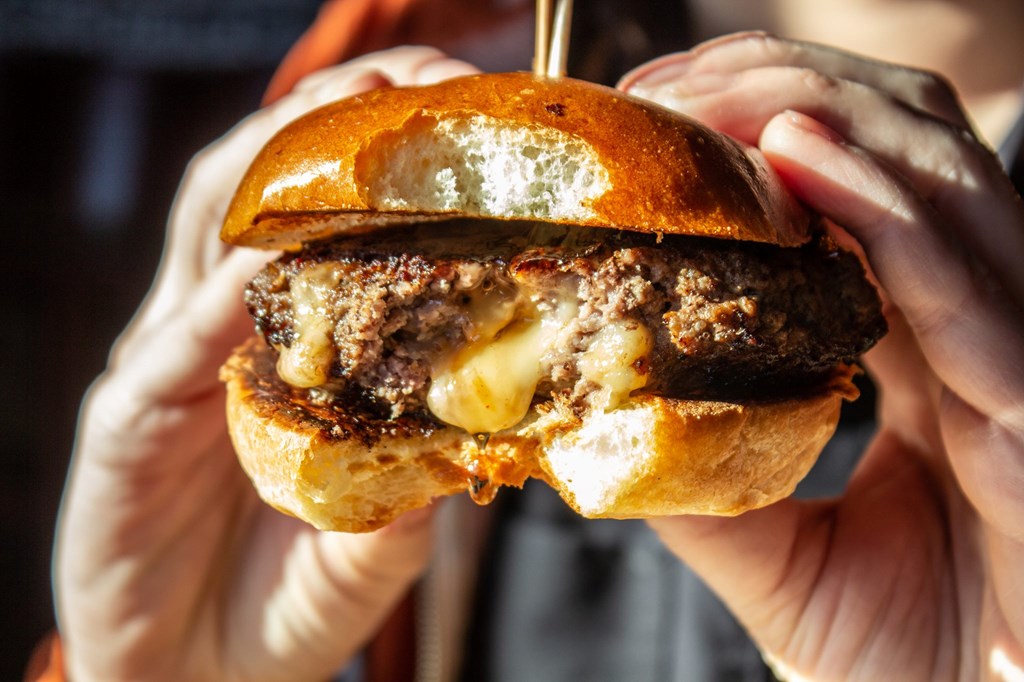 4. Juicy Lucies, Minnesota
Not to be outdone by neighboring Wisconsin, Minnesota's riff on burger tradition is the Juicy Lucy, a decadent twist that earns its lip-smacking moniker by putting oozy cheese directly into the middle of the burger patty. By adding dollops of cheese into the middle of the ground beef patty, it melts into a molten liquid as it cooks (so bite carefully, less you spill cheesy lava all over yourself). Its origins date back to the 1950s, the Minneapolis bars the 5-8 Club and Matt's Bar both added versions to their menus (FYI it's spelled "Jucy Lucy" at the latter). No matter where you order it from — or how you spell it — the formula generally includes burgers that are crispy and charred around the edges, with a tender interior softened and warmed from the melted cheese. These two iconic bars are still kickin' today, along with other Juicy Lucy go-to spots, like Minneapolis' Hell's Kitchen Inc. and the Blue Door Pub in Longfellow.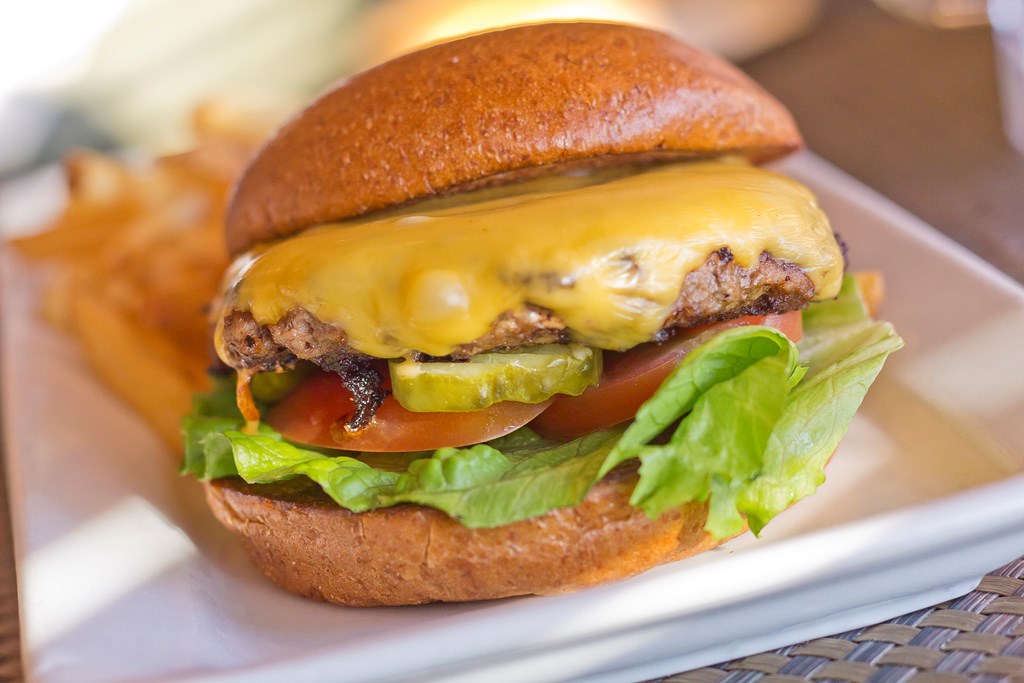 5. Steamed Cheeseburger, Connecticut
It might seem sacrilege to cook burgers on anything but a grill or a griddle, but Connecticut is here to prove us wrong. Steamed cheeseburgers sound weird at first, but the flavor and texture that this cooking technique brings to the party is a game-changer. In the 1920s, Jack's Lunch in Middleton is said to have created the recipe, using stainless-steel cabinets to steam hamburger patties on trays. Topped with cheese, the steam wafting up from the basin at the bottom of the cabinet would tenderly cook the patties and melt the cheese, resulting in a texture that's free of grease and more akin to a slice of meatloaf. Nowadays, if you'd like to try a steamed burger for yourself, Ted's in Meriden is a favorite, along with American Steamed Cheeseburgers in Wallingford and K LaMay's Steamed Cheeseburgers in Meriden.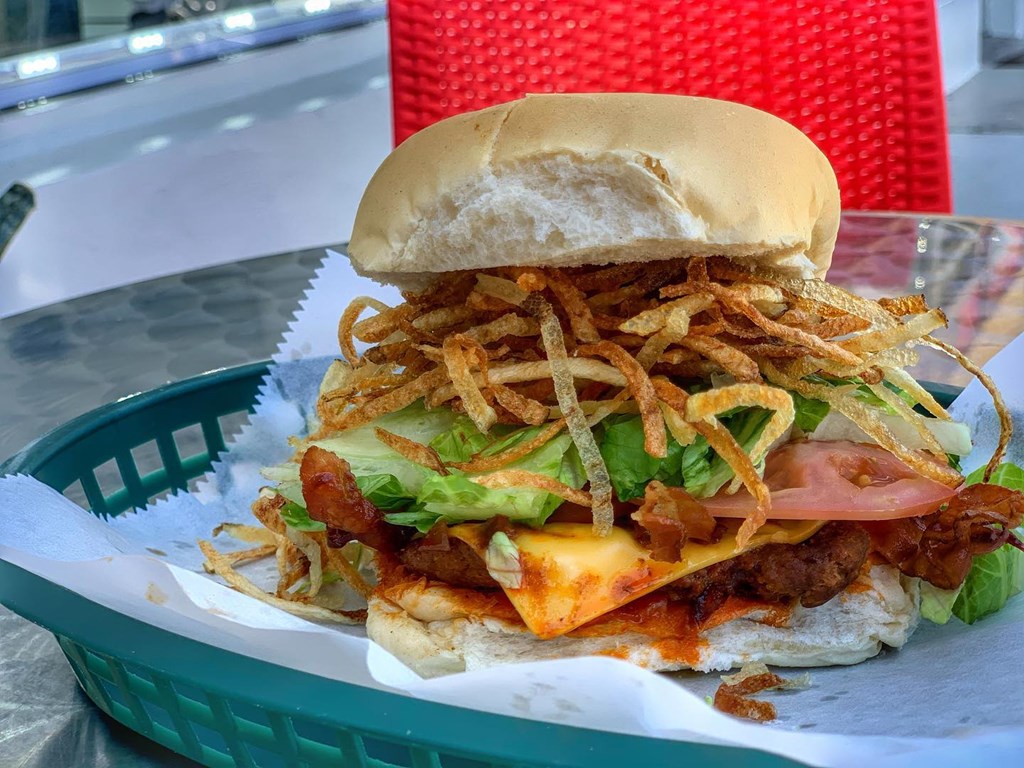 6. Frita Cubana, Florida
As with many of the most iconic dishes to migrate into South Florida, Cuban cooking traditions play a large role in the state's regional burger identity. The Frita Cubana is a fried burger patty that's typically made with ground beef and optional chorizo, served on a fluffy bun with spicy tomato sauce and sometimes slivered onions. Mostly confined to Miami, the burger is at once crispy, slightly spicy, and a little sweet from the tomato sauce. Various restaurants tinker with the format, opting for ground pork, tomato paste, or other starchy toppings like potato sticks, but no matter which route you choose, you'll be delighted by the Frita Cubanas at places like La Palma, El Mago de Las Fritas, and Cuban Guys, all in Miami.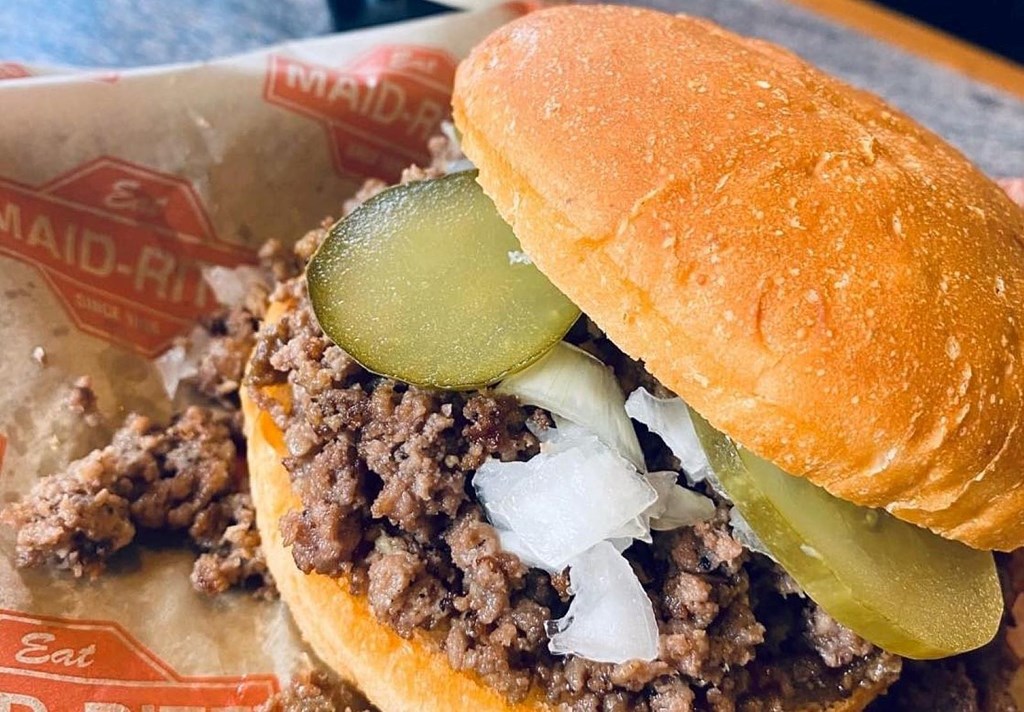 7. Loose Meat Sandwiches, Iowa
Toeing the line between burgers and sloppy Joes, Iowa has a ground beef variation all its own in the singular loose meat sandwich. As the name implies, the burgers are much looser than typical patties, with a crumbly texture spilling over the bun and studded mustard, pickles, and onions. As legend has it, they first took shape in 1924 at Sioux City's Ye Old Tavern, where "tavern burgers" were mostly described as "tavern sandwiches." A couple years later, they emerged at iconic Maid-Rite with a similar formula, but a new name: the Maid-Rite sandwich. Try one for yourself at Canteen Lunch in the Alley in Ottumwa, Miles Inn in Sioux City, or of course Maid-Rite with multiple locations throughout Iowa.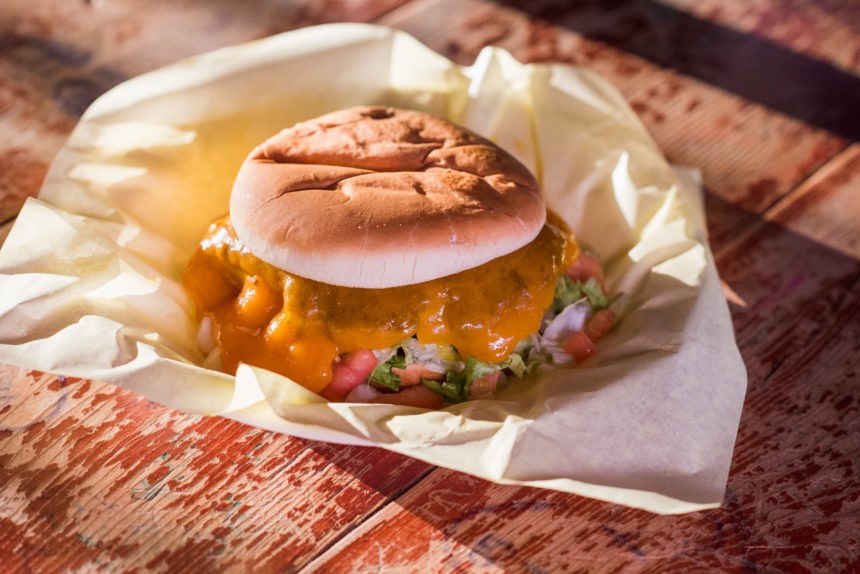 8. San Antonio Bean Burger, Texas
One of the most unique burger variations in the country belongs to San Antonio, Texas, where the city's namesake bean burger contains a wonky medley of crushed corn chips, refried beans, diced onions, and Cheez Whiz. It's not everyone's cup of tea (there's a lot going on here), but for a truly singular sandwich, it's a messy spectacle of offbeat textures and flavors on a bun. Its curious origins are murky, but the tale goes that Frank Sills first whipped it together at Sills Snack Shack. Over the ensuing decades, various forms have popped up in and around San Antonio, with some restaurants opting for more artisanal toppings like pico de gallo and crushed tostadas. The Cove, for instance, serves a Texas Burger with refried beans, corn chips, grilled onions, cheddar, avocado, and salsa, while Chris Madrid's opts for refried beans, chips, onions, and melted cheddar, with optional freshly made salsa.
---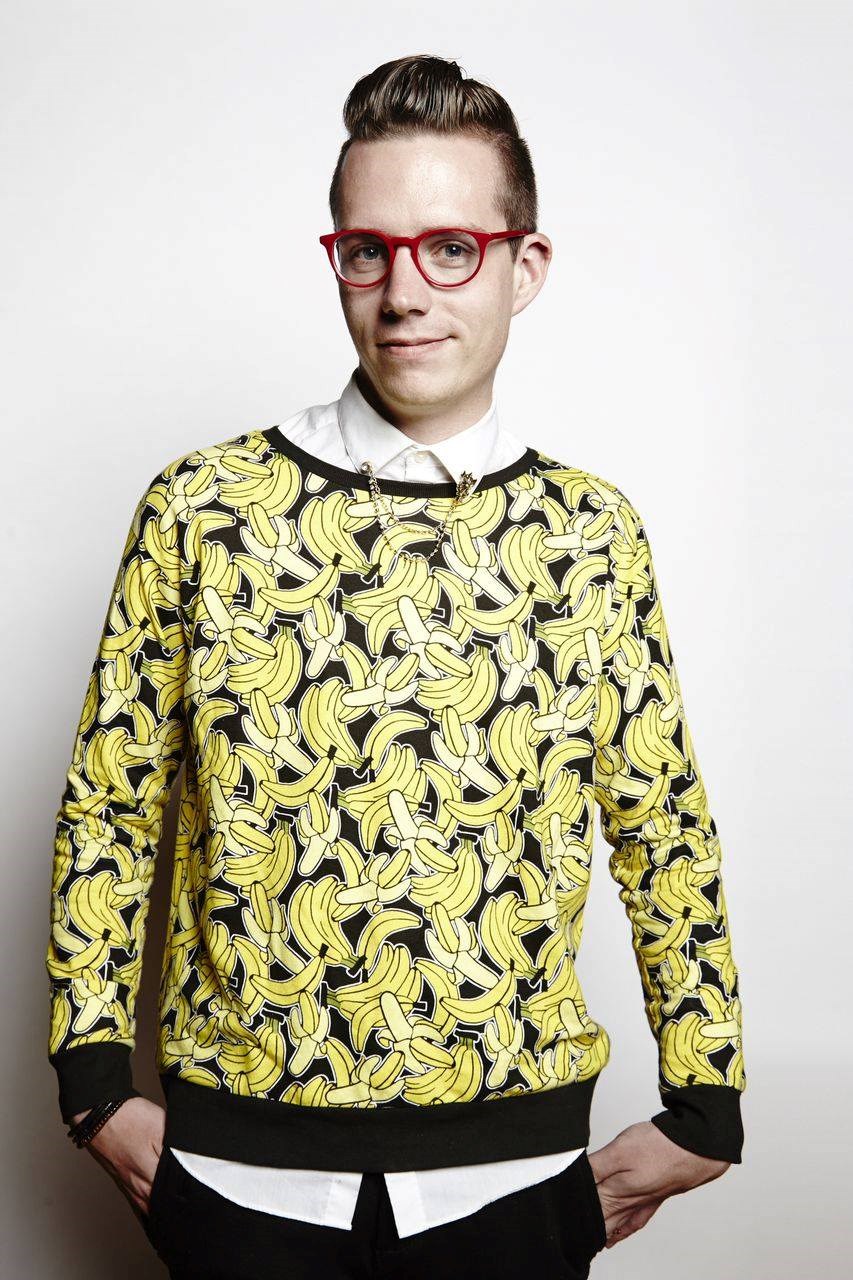 Born and raised in New Hampshire, Matt Kirouac grew up with a love for camping and the outdoors. Though he's lived in Chicago since 2006, he's always on the lookout for new adventures. He writes about travel and food for outlets like TripExpert, Money Inc, Upventur, DiningOut, Food Fanatics magazine, Plate Magazine and Zagat, and he currently serves as Chicago editor for What Should We Do?! He's the author of The Hunt Guides: Chicago (2016) and Unique Eats & Eateries of Chicago (2017).
---