How did Kampgrounds of America – also know as KOA – earn that spot in our hearts and in our collective history? Learn the captivating story of KOA campgrounds.
In 2022, KOA is celebrating 60 years of connecting people to the outdoors and each other. From Acadia to the Grand Canyon to Banff, if you're road tripping in North America, you'll pass many of those familiar yellow KOA signs along your journey. For most of us, Kampgrounds of America's iconic black and red logo conjures up childhood memories of starry nights by the campfire and sunny days spent outdoors.
But how did KOA earn that spot in our hearts and in our collective history? It all started with one galvanizing Montana entrepreneur named Dave Drum.

The Idea Guy
It was around 1962 when KOA founder Dave Drum noticed an abundance of station wagons and early-model RVs overnighting on the side of the road or in church and retail parking lots. The Great American Road Trip was thriving, but campgrounds were nowhere to be found.
Dave owned some land in his hometown of Billings, Montana. He asked travelers what they were looking for in the way of overnight accommodations and created a commercial campground on his property, complete with electric hook-ups, central shower facilities, a convenience store, and views of the Yellowstone River. Two years later, the first KOA franchise was established in Cody, Wyoming. Success in Cody led to increased franchising efforts and soon KOAs were popping up all over the country.
KOAs were exactly what the traveling public was looking for—a clean place to spend the night and the security of knowing that they could leave their belongings to take day trips to nearby parks and attractions.
This philosophy of delivering what the customer wants based on feedback and market research continues at KOA today. "Dave was a data guy," says KOA Vice President of Communications Michael Gast. "Early on, he established the philosophy that you better know what your campers want. There was no internet or computers, and everything was done by mail and telephone. But he was determined to make decisions based on the data."
Dave collaborated with Billings artist Karlo Fujiwara (allegedly during a stroll along the banks of the Yellowstone River) to create the familiar and trusted KOA logo. Its simple use of dots and lines to signify a Native American teepee, with an open door and smoke rising from a welcoming campfire, hasn't changed in the company's 56 years of operation. Because they weren't allowed to register the word "campground" as part of the name, Dave and Carlo replaced C with K and Kampgrounds of America was born.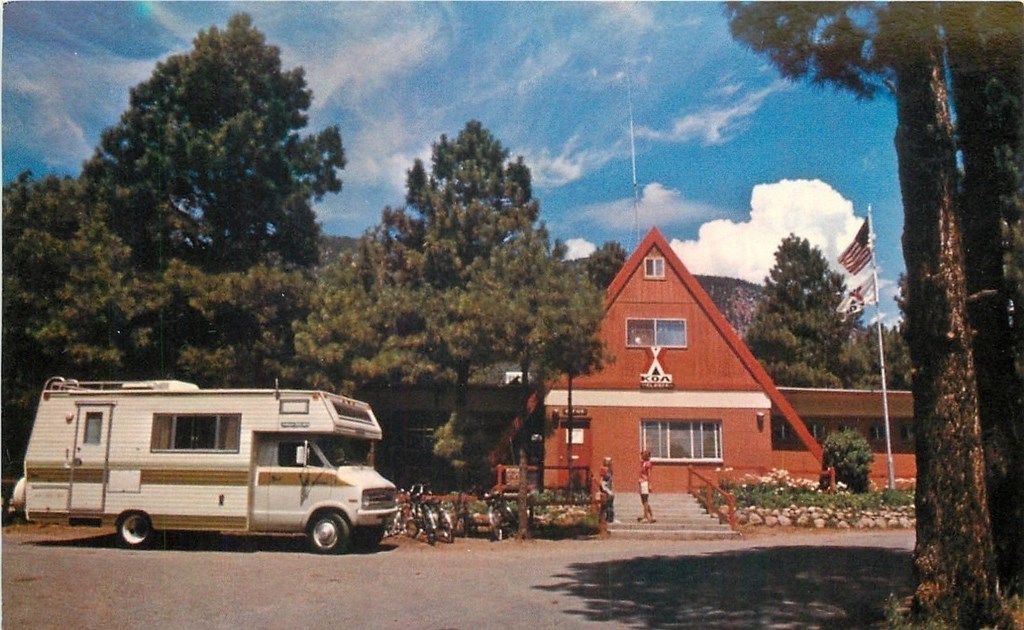 Coast-to-Coast Campgrounds
Despite KOA's early success, its entrepreneurial founder was already focused on his next big project. Dave recruited Billings Chamber of Commerce Director Darrell Booth to serve as KOA's first president and eagerly handed off day-to-day management. Darrell, who knew operations inside and out, propelled franchise expansion forward at breakneck speed over the next decade. Expansion peaked in the 1980s to more than 900 active KOA franchises.
Today, there are 508 KOA campgrounds in North America, 33 of them in Canada. KOA continues to operate in expansion mode and is in the midst of a six-year record growth streak, fueled in part by unprecedented demand for RVs. "It's kind of unusual to be having our best years 50 years after we were created," says Gast. He attributes the company's continued commitment to data-driven decision-making as another factor in KOA's continued success. Using a proprietary reservation system to generate real-time data on where people are camping, they can make quick adjustments to guest experiences and changing market conditions. KOA also produces an annual North American Camper Report, identifying trends not just at KOAs, but throughout the camping industry as a whole.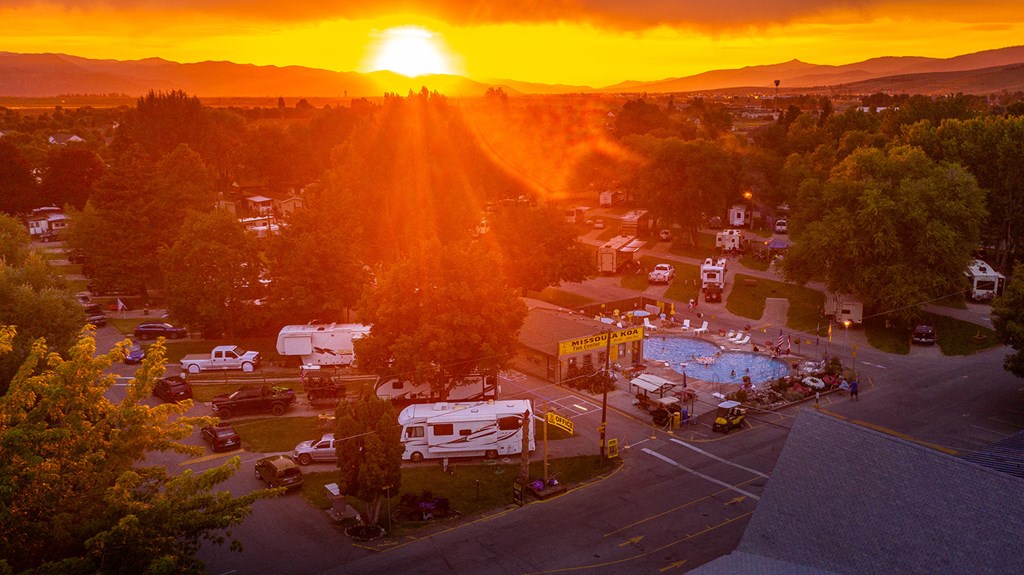 The World Changes But Camping Continues
The most recent example of world events changing travel behavior still stings when we think back to the Great Recession, but global trends have been influencing campers for decades. Back in the 80s, KOA's big footprint helped them to hold on during the Arab Oil Embargo and resulting gas shortage. "It became a survival game for a few years," says Gast. "KOA was really the only survivor in the commercial camping business." As the only game in town to meet the backlog of travel that came immediately after the embargo, the company came out of the crisis in growth mode once again.
Because KOA primarily serves domestic travelers, campgrounds didn't feel 9/11's impact the same way it was felt in the air and international travel industries. In fact, camping seemed to fill the national need to reconnect with family and spend more quality time with loved ones. The president and CEO at the time, Jim Rogers, a management trainee who joined KOA while working on his master's thesis on family camping, realized there was going to be a high impact on the people living in New York, Pennsylvania, and Washington, DC. An outreach program offered a free weekend to KOA campers in those areas. "There was a gratitude for acknowledging how tough it was to be living in that situation," says Gast. "It wasn't about publicity, it was about doing the right thing. People needed what camping had to offer."
The recession of 2008 to 2010 had a dramatic effect on travel patterns, but people didn't stop camping. What KOA quickly discovered during that time was that millions of campers continued to travel because of the investment they had made in the camping lifestyle. KOA campers continued to travel, but they replaced multi-state road trips with shorter itineraries closer to home.
Preserving Traditions, Adding Amenities
While those comforting touches of KOA tradition endure, like iconic 70s-era A-frame cabins, lakeside ice cream stands, friendly, yellow-shirted camp counselors, and putt-putt golf courses, KOA is constantly evolving to meet the needs of millennials and future generations of campers. Free WiFi to share outdoor adventures in real time is now standard. Campsites are larger and there's a big push to increase cabin camping facilities for the exploding population of outdoor enthusiasts who want more amenities, like electricity, a bed, bathroom, and a kitchen.
With more than 520 modern campgrounds, Dave Drum's Montana campground seems a distant memory. Yet throughout its history, KOA has continued to shape the camping experience around what campers want, just as Dave did back in 1956. "KOA is more than it used to be," says Gast. "It's not a place to stay on your way to an experience. KOA is the experience."
---