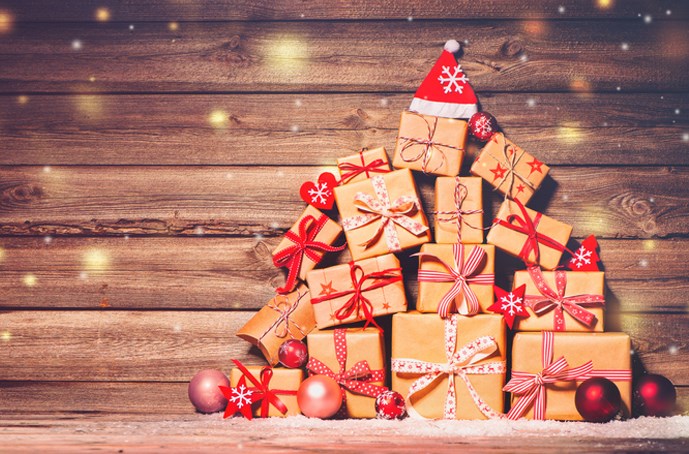 'Tis the season for giving, and most of us have no idea where to start. You'd think that after years and years of doing this whole gift giving thing, it would be easier, right? Well, unfortunately, wrong.
Practice does not make perfect when it comes to giving gifts, but you can get by with a little help from your friends — your friends here at KOA specifically.
Do you have an outdoor-loving person on your gift list? Do you have people who are camping fanatics in your life? And do you have no idea what to get any of them? We've got you covered. We have scoured all the outdoors products out there and found the ones that are sure to bring those on your holiday gift list some serious holiday cheer.
Once you've checked out our list, be sure to enter to win a prize package of gifts from our guide. You could win a prize package valued at over $1,000!

Top Holiday Gifts for Campers and RVers in 2019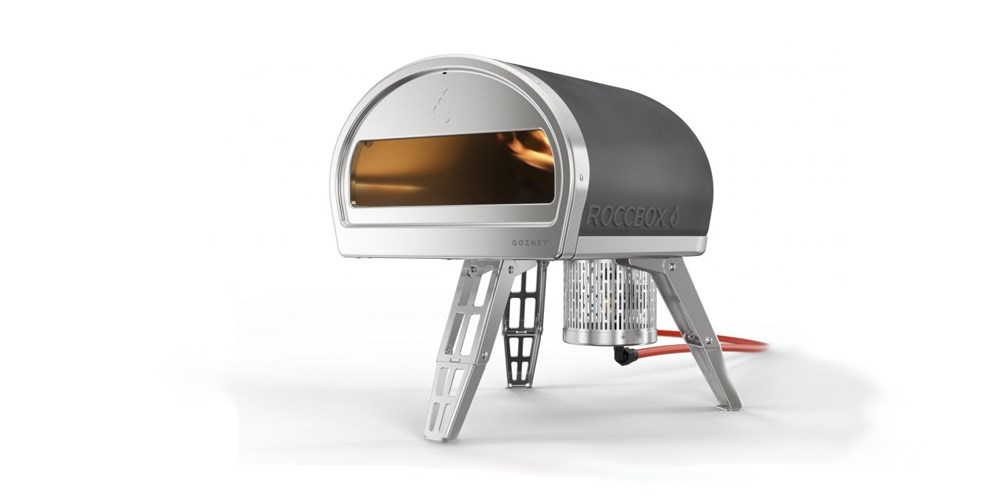 The Oven that Means Perfect Pizza Wherever You Go | Roccbox
A portable pizza oven to rival even the best woodfire pizza joints? You bet!
Roccbox is the world's first portable wood- and gas-fired oven. You read that right, these convenient oven means you can cook like a gourmet no matter where the road takes you. Boasting 86% heat retention, Roccbox contains more insulation proportionally than commercial grade stone ovens. Add specialized insulators to promote fuel efficiency and consistent floor temperatures bake after bake and you've got a way to reliably bake perfect pizzas and in under 90 seconds. Of course pizza is just the beginning of this portable powerhouse – it's perfect for a variety of meals.
Roccbox comes with the versatile option of using either wood or gas – satisfying both tradition and convenience.
With retractable legs and detachable burners, Roccbox is a compact stone oven that can easily be taken with you to the beach or on a camping trip, making it fit in with your life.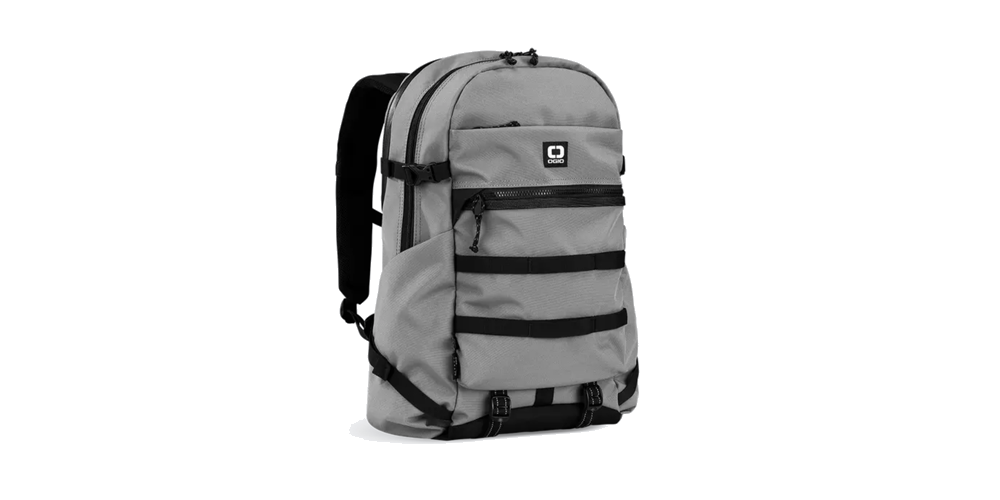 The Backpack With Everything You Could Ever Need | OGIO ALPHA Convoy 320
For any outdoor lover, a solid backpack is a must. And it's even better when it's a backpack that comes in handy not only when you're exploring in the wild, but also when you're living your day-to-day life back at home.
The OGIO ALPHA Convoy 320 is the perfect backpack to merge your worlds into one bag to simplify things as much as possible.
Why do we love this bag? First of all, it's got different compartments so that you can keep things organized. We all know too well that feeling of reaching in a bag to try and find something, only to discover a jumbled mess of junk. With this bag, you won't have that problem. Everything has its own place, so you don't waste your time rummaging.
We also love this bag because it is sustainable. Made from discarded and recycled plastic, the eco-friendly factor of this bag is a huge win.
For those days when you need to take your laptop with you, it's also got a specific pouch for that, complete with a waterproof zipper to keep your electronics safe.
OGIO ALPHA Convoy 320 Backpack | $110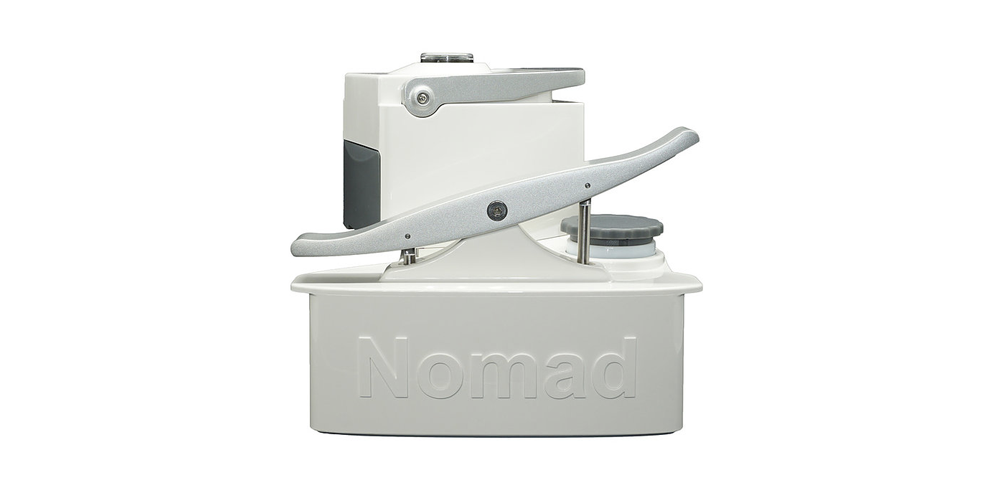 The Quality Espresso You Didn't Think You Could Have While Camping | Nomad Espresso Machine
When camping, many of us are willing to sacrifice the quality of our coffee and accept cowboy coffee or instant coffee as acceptable. We may not deem it tasty, but caffeine is a must when camping, and beggars can't be choosers.
But what if you could choose to have coffee that tastes just as good as the stuff back home (if not better)? Thanks to the Nomad espresso machine, you can.
All you need is coffee and hot water, and you are ready to rock and roll. This little espresso machine is small and lightweight, making it ideal for taking with you camping — even if you're tent camping.
No more gritting through chunks of coffee grounds in your morning cup — with Nomad you'll have delicious espresso every single time. And guess what? You don't need any power to use it.
The way that the Nomad is built means that you're the one powering the machine. How does this work? By the machine's seesaw lever. This lever, according to Nomad, "operates two tiny piston water pumps," which causes the pressure to build up enough to force the espresso out and into your cup. The built-in pressure gauge allows you to see in real time whether you're producing the right amount of pressure for that perfect pour.
This machine also comes complete with what they call a True Crema Valve so that you can get that dreamy espresso shot every single time simply by adjusting the valve for different coffee grounds.
Oh and did we mention it looks beautiful? The Nomad espresso machine is something you'll likely find yourself when you're not camping as well. It looks great in your tent and also on your counter at home.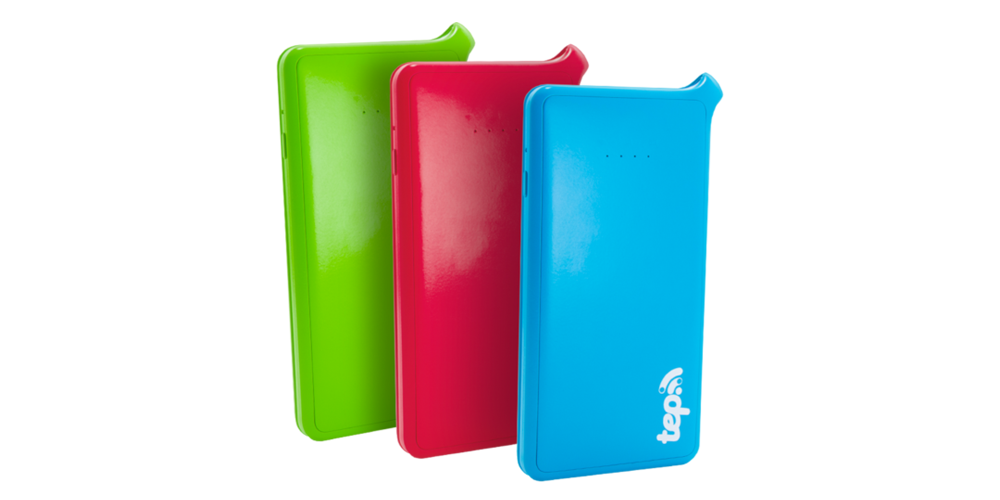 The WiFi Tool That Will Keep You Connected (Only As Much As You Want to Be) | Teppy Pocket Wifi
We are definitely of the mindset that camping is a time to disconnect from all of our devices and enjoy the beautiful Mother Nature. However, it is important to be connected in terms of safety, and also for those times that you just want to, well, be connected (because for some of us, disconnecting isn't as easy as it sounds).
So, when you want and/or need to be connected to the outside world, reach for Teppy. This pocket WiFi makes it easy to use your phone however you want, whenever you want. With this little piece of technological magic, you can get unlimited WiFi not just for your phone, but for up to 4 other devices as well. The more the merrier!
How does it work? All you have to do is turn it on, and it creates a wireless hotspot that you can access simply with a password. And the best part about this little guy? Just that — it's little. It fits right in your pocket, so is perfect to take along camping with you. And you can get at least 6 hours of battery life with one charge of this little guy, so go to town.
If you're curious about how the Tippy works, you can rent one to try it out yourself. This is a great way to get familiar with the device and learn its magic. And if you love it, you can pay to keep it.
Teppy Pocket WiFi | Rentals start at $6.95/day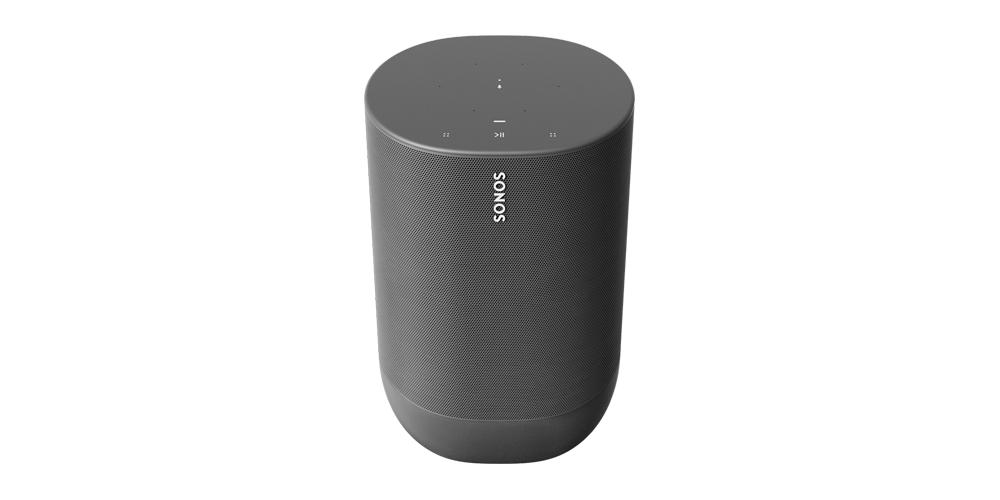 The Mobile Speaker That Produces Higher Sound Quality Than You Thought Possible | Sonos Move
It's no secret that Sonos has mastered the world of speakers for in your home. The quality of the speakers and the sound is unrivaled, and makes for the ideal system to have.
However, what they are new to is the world of mobile, on-the-go speakers. And this is music to our ears. You can take the sound of Sonos out into the wild and enjoy some tunes while camping, without sacrificing quality thanks so Sonos' new Move speaker.
This battery-powered, weatherproof and drop-resistant speaker allows you to stream via WiFi when at home, but also via Bluetooth when you're far away from home and in the great outdoors.
Thanks to Move's Trueplay tuning system, this speaker is able to adjust the balance of sound to make it sound its best no matter where you are, and no matter what you're listening to.
The weatherproof feature of the Move means that this speaker is a-okay in hot weather, cold weather, rain, and shine. The fact that it is drop-resistant is a lifesaver too; thanks to the shock-resistant case, a tumble here and there isn't going to put any sort of damper on your camping dance parties.
Speaking of parties, you can dance for hours on-end with this thing. Get up to 10 hours of fun with one charge of this speaker, and when it needs to get some R&R, all you have to do is set it on its charging base.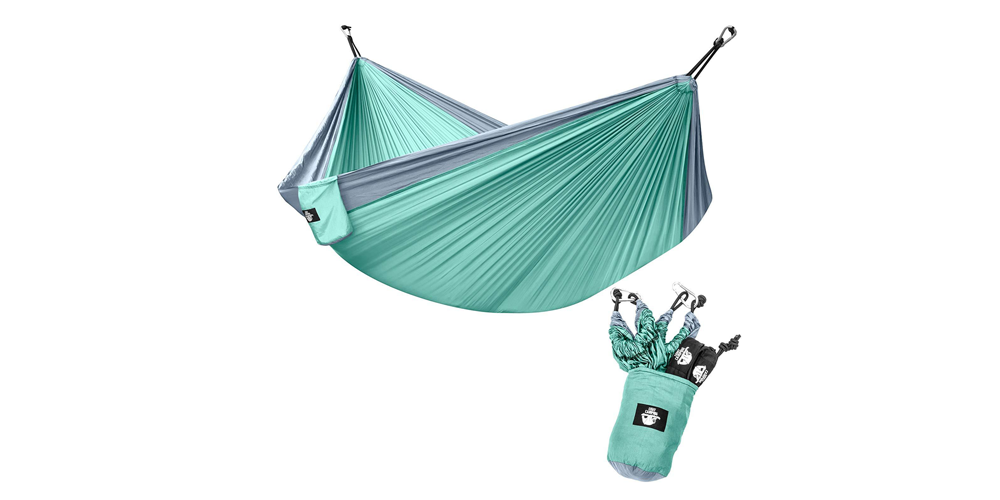 The Reading and Relaxing Spot You'll Immediately Fall in Love With | Legit Camping Lightweight Hammock
One of the greatest things about camping is the ability to escape normal life and do something different. Which for some of us is as simple as, well, simply relaxing. And a great way to do that is by parking yourself on a hammock and soaking up the great outdoors.
We found the perfect hammock to make all your relaxing dreams come true: the Legit Camping Lightweight Hammock.
As the name states, the hammock is lightweight and super portable. It packs into a small sack attached to the hammock, along with steel carabiners, rope, and straps that are tree-friendly. You've got everything you need with this to set up your hammock in no time. Whether you're a pro at hammocks, or a newbie, you will have no problem with the Legit Camping Hammock.
And one of the best parts about this hammock? There is room for two so you can relax with your special someone. Able to hold up to 400 pounds, you'll find yourself returning to this hammock over and over again during your camping trips.
Even though this hammock is lightweight, it is incredibly sturdy and built to last. It also comes with a lifetime warranty so at any time if you decide you don't like it, you can send it back.
Available in a number of colors, you can get your Legit Camping Lightweight Hammock in whatever suits you and your adventures best.
Legit Camping Double Hammock Lightweight Parachute Portable Hammocks | $30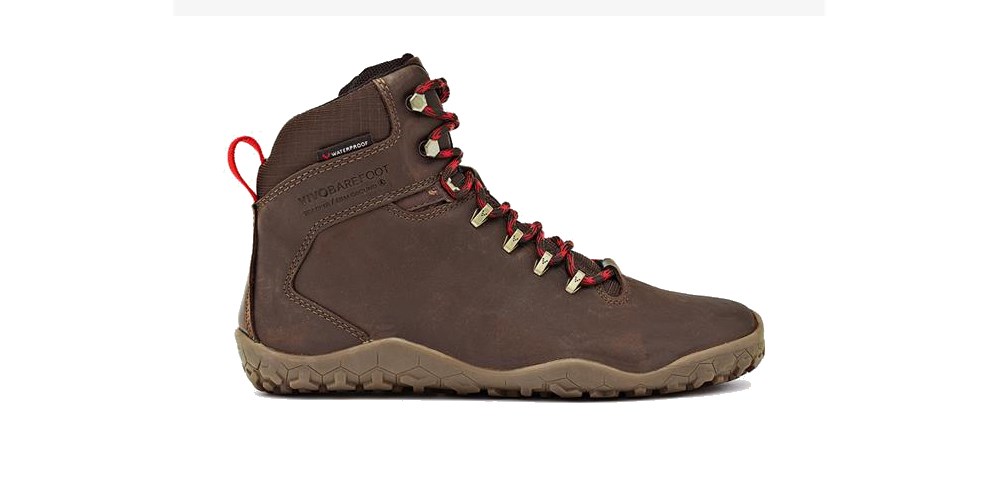 The Hiking Boot That's Light as a Feather | Vivobarefoot Womens Tracker FG Hiking Boot
Hiking boots are notorious for being big, bulky, and heavy. While they do serve a great purpose (helping us get around those stunning outdoors trails), sometimes they can feel a bit cumbersome.
Enter: Vivobarefoot's Track FG Hiking Boot a.k.a. the hiking boot of your dreams. Though it has a firm sole, it is super flexible and bendable — meant to work with your feet instead of against them. The boot's lining is waterproof and comes complete with thermal protection to keep your feet at the perfect temperature and oh-so comfortable.
This boot features a firm ground sticky rubber outsole that is low-profile, and offers up great traction and durability even when conditions get wet and muddy. They also have a hydroguard that ensures they are 360-degree waterproof and breathable.
Thin, yet strong, you will fall in love with the Vivobarefoot style after giving it a test run. In fact, they offer a 100-day trial. If you don't love how your feet fall after 100 days in these boots, you can get your money back — yes, all of it.
So why not give it a try?
Vivobarefoot Tracker FG Womens Hiking Boots | $170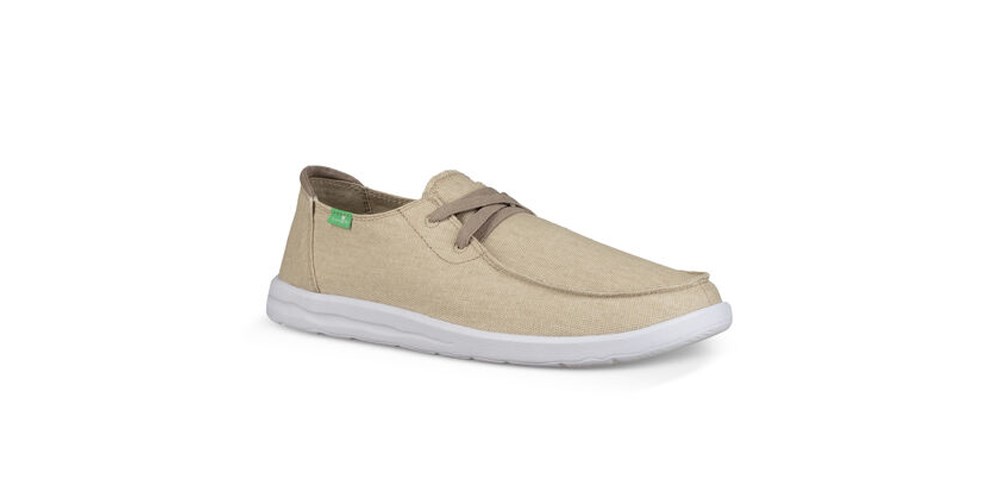 The Casual Shoe That's Perfect for Relaxing Back at Camp | Sanuk Men's Shaka
While a good hiking boot is necessary for those days out on the trail, you also want to have casual, comfortable shoes for your feet when you're back at camp or spending those long days driving in your RV. And we've found the perfect ones: Sanuk's Shaka shoes.
With these shoes, you get the look of a lace-up without actually having to do the work. Just slip them on, and get to relaxin.
These super-comfortable shoes are also super lightweight — the ideal combo in our camping world. They pack flat, so no need to worry about these taking up space during your travels.
Also, you can feel good about helping the environment when you're rocking these kicks. The Shakas' cupsoles are made via a low-waste production process. Couple that with their responsibly-sourced BCI canvas uppers, and you've got quite an eco-friendly pair of shoes.
The Shaka comes complete with die-cut memory foam footbeds, so you're going to feel like you're walking on your own personal cloud when wearing these.
Enjoy these shoes at home, on the go, or while camping!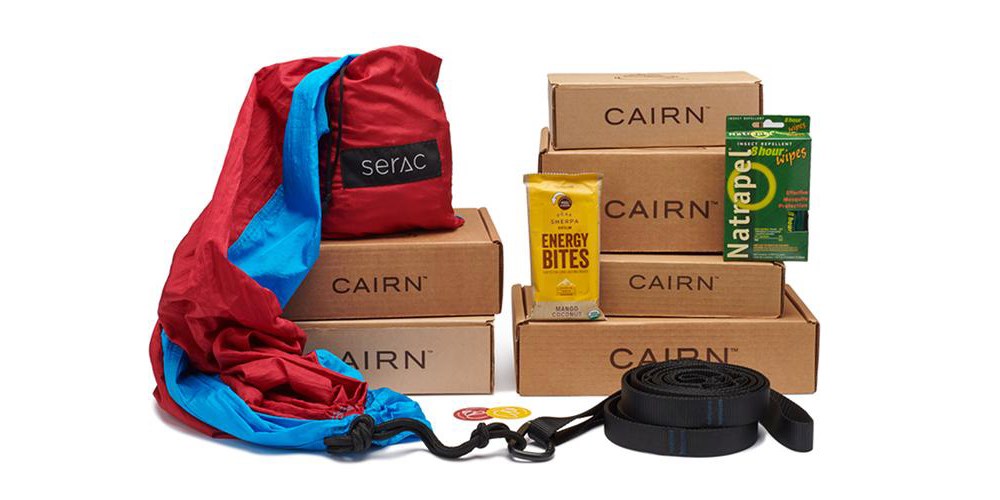 The Ideal Way to Try Out Hot New Outdoors Products | Cairn Monthly Subscription Box
For the outdoors lover on your list who is into trinkets and products, a Cairn subscription will be the perfect gift.
For just $30 a month, your special someone can get delivered right to their doorstep the hottest brands and products in outdoor gear. Think brands such as Osprey, Biolite, Coast, Speaqua, and many many more.
Every month a curated box will be delivered with products to test out in the great outdoors, so giving this gift is giving a present every month! And who doesn't like getting gifts every month?
And you can feel good spending money with a company who does work to give back. You don't even have to be a Cairn subscriber to do it — simply have Cairn mail you a bag that you fill with your camping and hiking gear that you no longer want. Ship it back to them (with the included shipping label), and the Gear Fix will fix the equipment and resell it in their shop. The net proceeds are matched by Cairn and Gear Fix, and donated to The Conservation Alliance.
Cairn Monthly Subscription Box | $30/month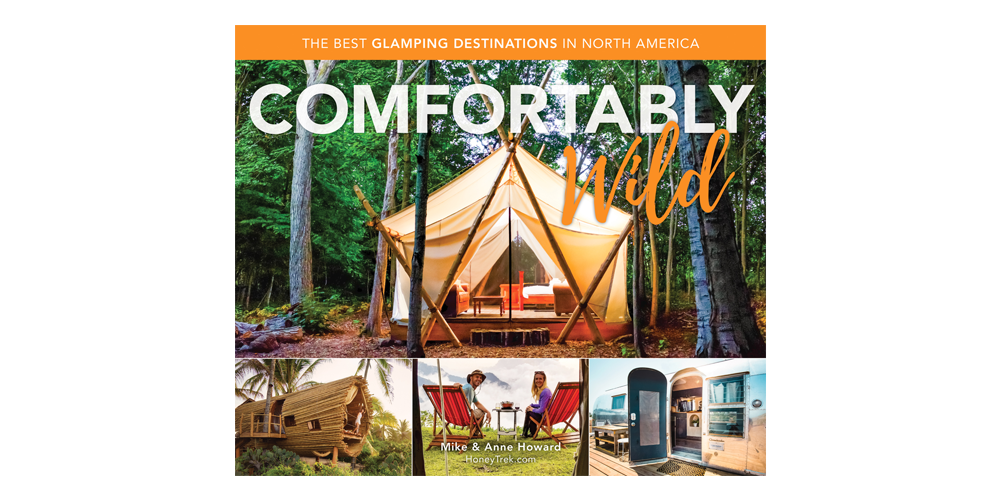 Discover unique glamping destinations right from your living room | Comfortably Wild
No matter if you've got an outdoorsman or a city girl in the family, everyone can get on board with glamping—especially when they see this new coffee-table book. Comfortably Wild: The Best Glamping Destinations in North America is the culmination of our friends at HoneyTrek's 2.5-year, 73,000-mile, 9-country quest for the most unforgettable outdoor accommodations. You'll find fabulous treehouses, Airstreams, domes, teepees, and more creative structures, plus a whole new way to vacation. Organized by type of experience (farmstays, wellness retreats, safari, etc), this book is about discovering new ways to enjoy the great outdoors and reconnect with the people you love.
Comfortably Wild: The Best Glamping Destinations in North America | $25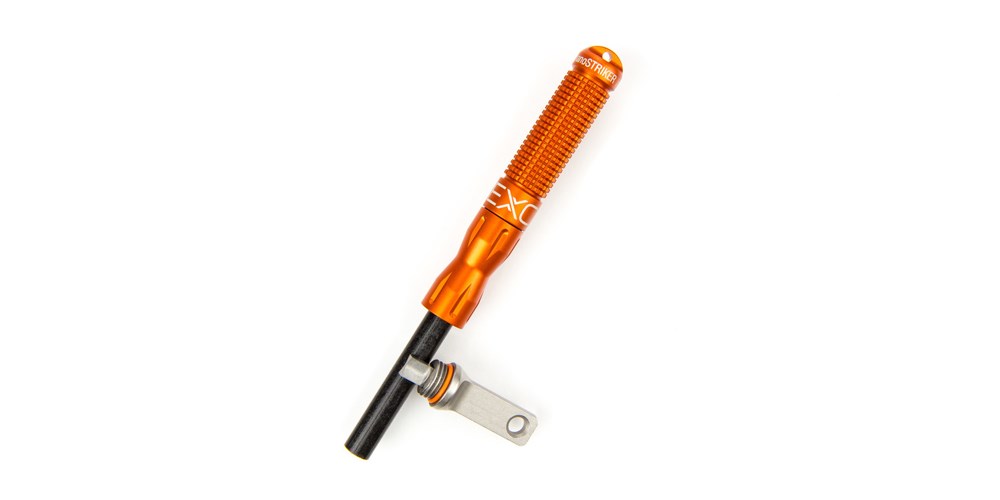 The Easiest (a.k.a. Best) Way to Start a Fire | Exotac nanoSTRIKER XL Fire Starter
While everyone loves to show off their fire starting skills in the wild, let's be honest: sometimes you want to skip the show and get right to the fire.
For the fire starter on your holiday gift list, gift them a nanoSTRIKER XL fire starter. This striker is small, lightweight and can be collapsed to something that will fit on your keychain.
The updated version has a handle that is 46% larger, which makes it easier to manage. In addition to that, the fire starter is made of waterproof ferrocerium and magnesium, so no need to worry about using this thing when it's raining.
You'll get more than 3,000 fire-starting strikes per rod, and the striker burns at a whopping 5500F. The rod is replaceable, so once you've burned through the first one, simply order another.
The nanoSTRIKER XL is the ideal way to start a fire when you're out in the wild, so quit wasting your time trying to rub two sticks together.
nanoSTRIKER XL Fire Starter | $30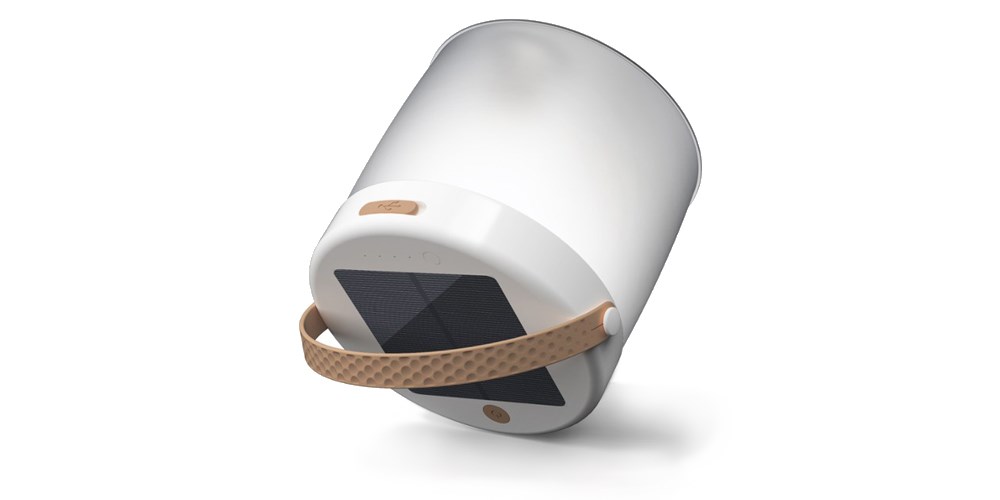 The Light of Your Camping Life | MPOWERD Luci Connect Lantern
While we love a good old fashioned flashlight, sometimes you need more to power up your outdoor adventures. So, for the wilderness explorer on your holiday gift list, consider gifting them the MPOWERD Luci Connect Lantern.
There are a number of reasons we love this light source. First of all, it is solar powered. Not only is that great for the environment, it is also great for your wallet. No more buying batteries — simply put it out in the sun by day, and you'll have light by night.
Second of all, it makes a great reading light. Instead of using your headlamp that makes reading not the most comfortable thing, bring along this light to read in your tent without sacrificing comfort.
Thirdly, this little guy is able to connect to your smartphone via Bluetooth, allowing you to control the color of the light and the level of its brightness. How cool, right? You can even use this feature to check how much battery life you have next. And you can customize your light to have it just the way you like it.
And what about those days when the sun just isn't shining? You can charge this lantern via USB in less than 3 hours.
MPOWERD Luci Connect Lantern | $48

The Perfect Gift for the Canadian RVer That's Impossible to Buy For | RV Care Gift Card
Got an RVer on your shopping list and you're not sure what to get them? We've got the perfect gift idea that's sure to satisfy even the pickiest of recipients.
With an RV Care Gift Card you'll give the gift that's just right. After all, you can't go wrong when you let them choose their perfect gift.
RV Care is Canada's Largest RV Dealer Network, with over 73 locations coast to coast, with experts available to service your every RVing need plus an array of great RV accessories that's sure to satisfy every person that enjoys the RV lifestyle.
The RV Care Gift Card can be used in any RV Care dealer location and start as low as $25 (Canadian dollars, of course!)
RV Care Gift Card | Starting at $25
---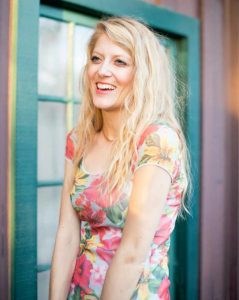 Leslie, a.k.a. Copy Girl, is a copywriter who gets butterflies from telling stories through words.
Her voice comes from a place filled with passion, dreams, and lots of sugar. "Cake over steak" is her go-to motto.
With over 10 years of experience in crafting words, and years of embarking on travels that have taken this Montana girl to some incredible places, Leslie love the adventures of both body and mind her writing takes her on.
Everywhere she goes, she takes this advice with her:
"Hold on to your divine blush, your innate rosy magic, or end up brown." – Tom Robbins, Jitterbug Perfume
To see what Leslie's up to in the writing world, visit her website here.
---