Unlike home kitchens, it goes without saying that cooking in the great outdoors — be it at an outdoor campsite or in the confines of an RV — comes with its own distinct set of unique challenges. As fun and rewarding as it can be to cook in the great outdoors, it's pivotal to come prepared. That means stocking up in advance on all the requisite tools and equipment for any necessary prep work, cooking, storage, and dining. Considering the physical limitations that come with limited space at a campsite, cooking gear should be all about convenience and practicality, to ensure you've got the essential tools and the essential space to use — and store — said tools. This is the best cooking gear to consider for camping and RVing.
Going Camping? Here's the cooking gear you need for camping and RVing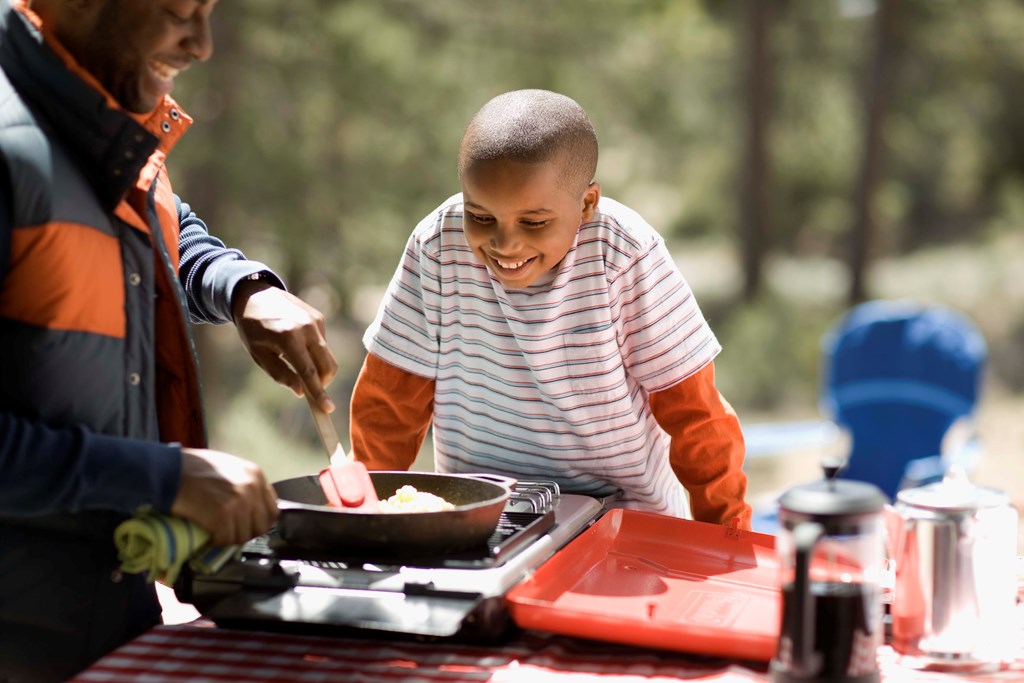 1. Stove
First and foremost, if you're planning on actually cooking anything, the most obvious essential is a stove. Of course, depending on the format in which you're camping, your mileage will vary here. If you're in an RV, for instance, you'll already have a stove at the ready. But if you're camping in a tent or out of your van or car, it'll necessitate some extra equipment. One handy option is to get a portable two-burner stove, like this one, which fits the bill in terms of size and scope for a single camper, a couple, or even a small family or group — all without being inhibitively expensive. For something even smaller and more portable, though, you can always go the backpacking stove route. Convenient, lightweight options like this one make it easy to cook simple meals — like soups, oatmeal, ramen, etc. — in a more minimalist style. Just be sure to purchase any needed accompaniments, like fuel canisters and lighters.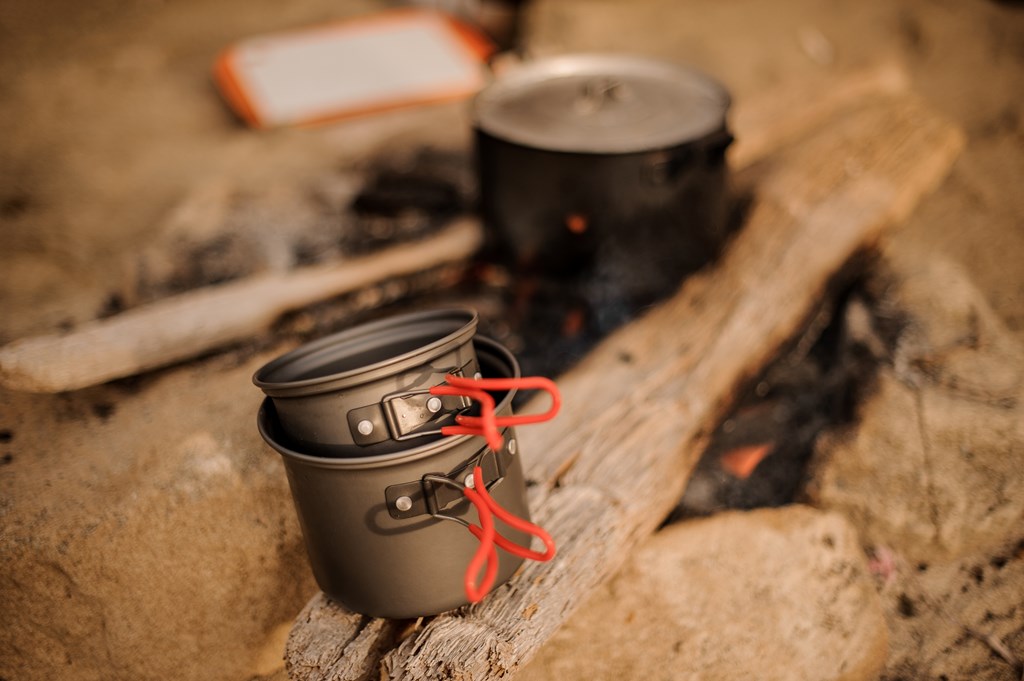 2. Pots and Pans
Now that you've got the all-important heat source taken care of, the next important requisite are to stockpile all the cookware you'll need to prepare a meal. Whether you're RVing or camping, the most economical plan here is to bring whatever pots and pans (including skillets, crockpots, Dutch ovens, and whatever else you'd like to cook with) from home. This'll cut down on extraneous costs, and simplify the overall pre-camping to-do list. Of course, if you need to purchase new cookware, options are endless. You can snag a whole new set, like this one, or purchase things a la carte, like this outdoor kettle, this non-stick fry pan, or this cast-iron Dutch oven.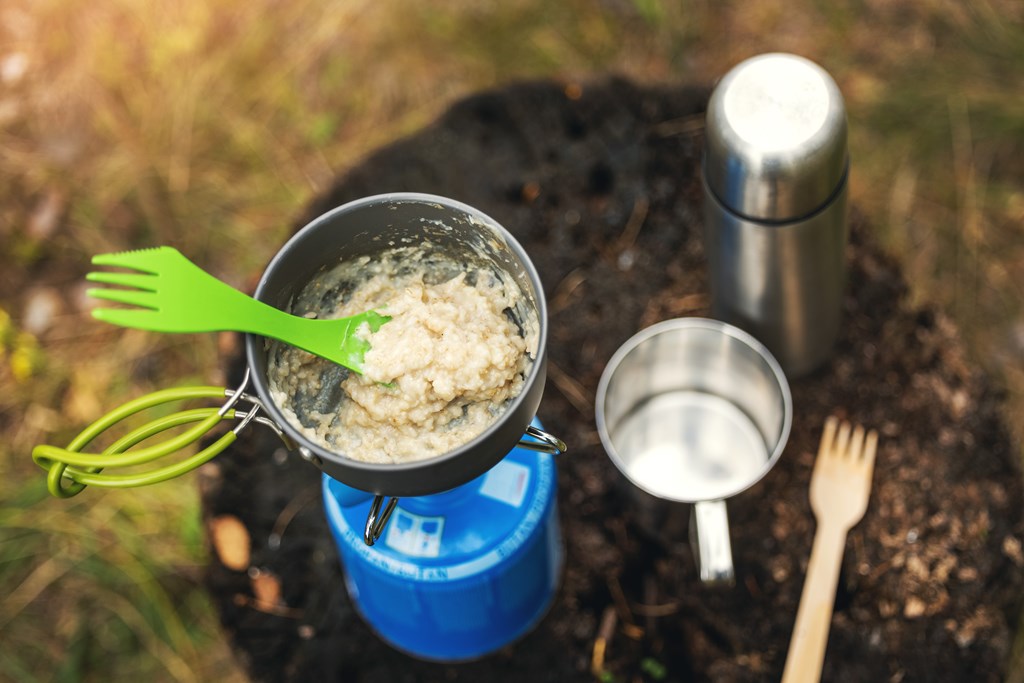 3. Essential Utensils
Once you've got the stove and the cookware squared away, you'll probably need some utensils and gadgets to help you do the actual cooking — ya know, since most meals require a  bit of stirring or flipping. Fortunately, this is another example of being able to consolidate purchases by bringing equipment from home, with the added bonus of most of these items being compact and light. Spatulas, whisks, tongs, wooden spoons (for stirring and tasting), can openers, skewers, and measuring cups all come to mind, which you can easily accumulate from home, or purchase them piecemeal from any local store. Another option is to spring for an all-inclusive utensil set, like this one that comes fully loaded with spoons, spatulas, tongs, knives, scissors, and more.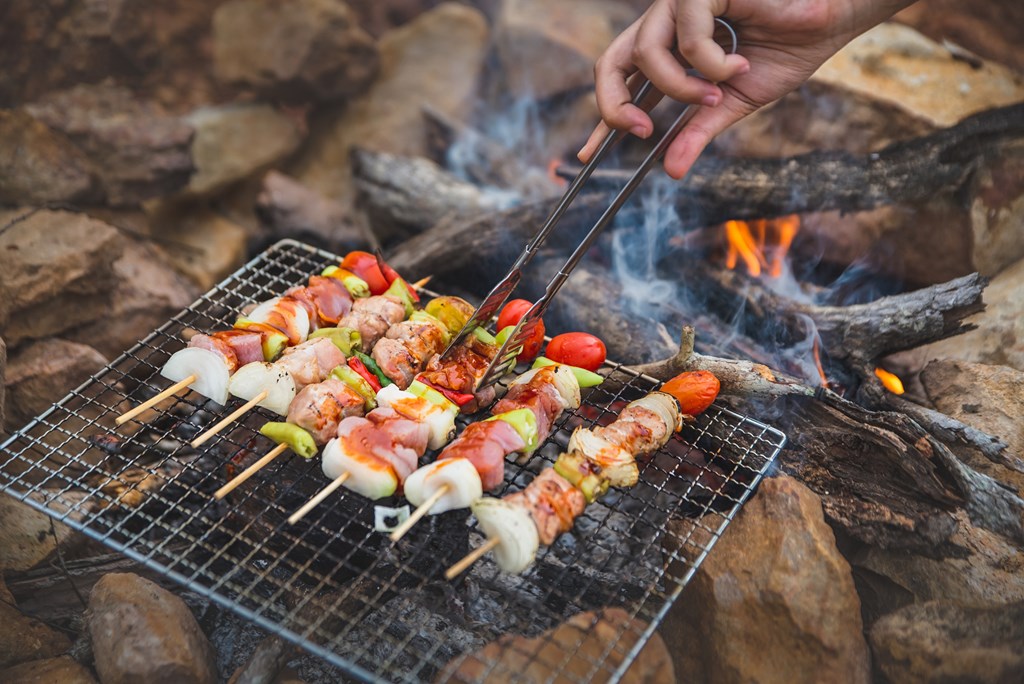 4. Campfire Grate
Pertinent especially for tent campers, car campers, or RVers looking to "rough it" a bit by cooking over an open campfire, one smart addition to bring along is a grate. While many campsites with fire pits already come equipped with grates over said pits, it's always a good idea to either call ahead or bring a backup along just in case. Over-the-fire grates are easy to pack and stow, anyway, and they come in all manner of materials, sizes, and styles, like these affordable cooking grates.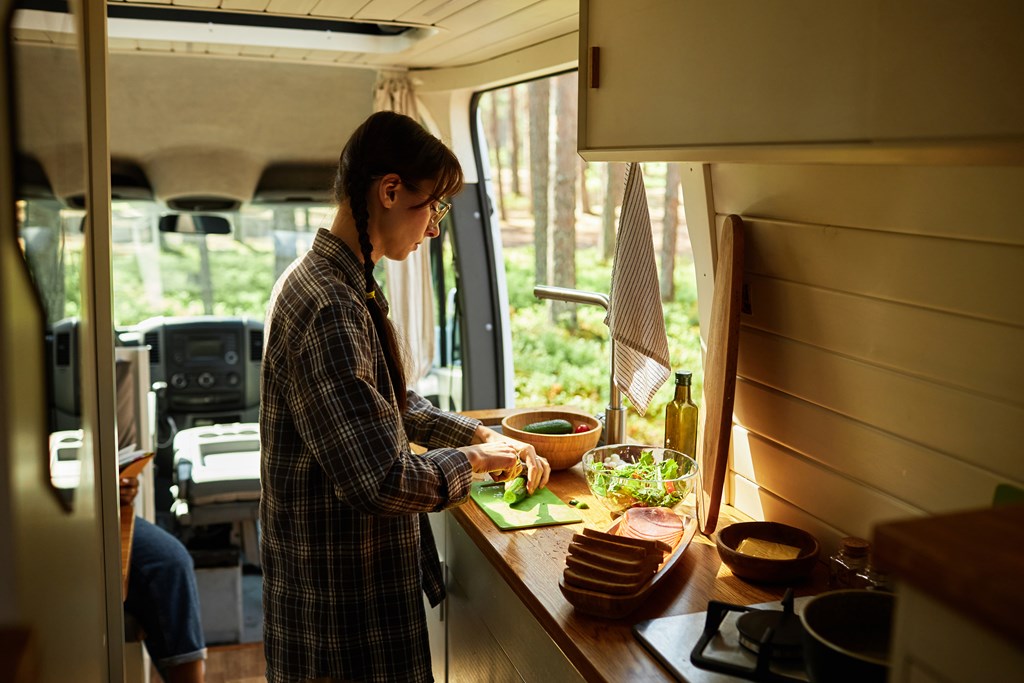 5. Sink and Stove Covers
Calling all RVers: if you're planning to do a lot of meal prep and cooking in your rig, then it might pay to have some extra counter space. Especially handy if you'll be cooking for a sizable group, thus necessitating more ingredients and preparation, sink and stove covers essentially double the counter space and provide a lot more room for plates, cutting boards, mixing bowls, and whatever else you may need to cook and bake. Of course, the style and size of the sink and stove cover you'll need varies based on the dimensions of your RV kitchen, but some options to consider include this wooden one, this sink-top cutting board, and this huge stove cover.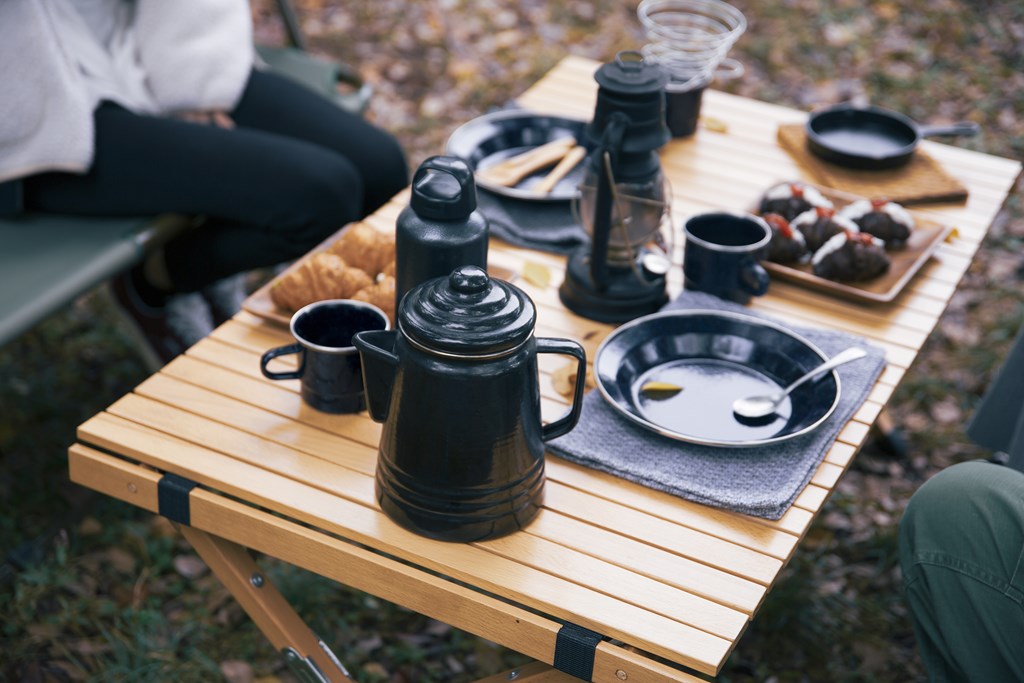 6. Dinner Set
Once all the cooking and prep is done, it's time to eat! And unless you're just having popcorn for dinner, you'll probably need a dinner set with some utensil options. Especially if you're dining with your family or a small group, thus necessitating a bit of decorum, you'll want to come prepared with bowls, plates, cups, forks, knives, and spoons. Again, these are all likely things you can pack at home, but various sets are available in all different shapes, sizes, and styles, like this colorful collection or this enamel dinnerware set.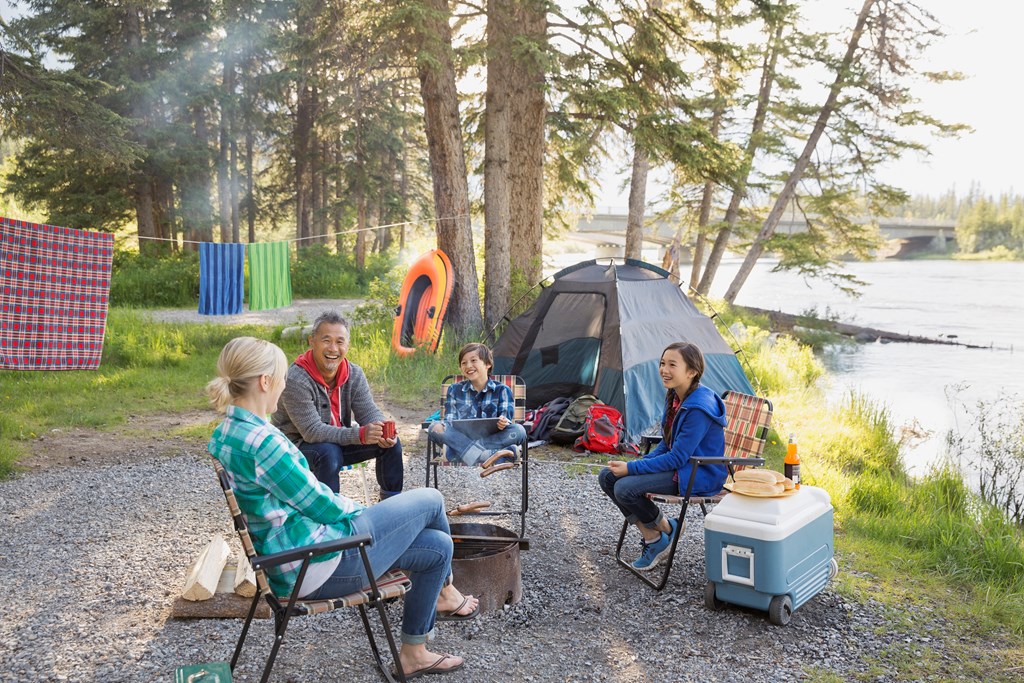 7. Cooler
Either before or after the meal, it's equally important to keep food and ingredients properly stored. This mostly means holding things (meats, dairy, produce, etc.) chilled and temperature-controlled, and that's where a handy-dandy cooler comes in to play. Depending on the space constraints, this will mandate which size and type of cooler makes the most sense. For example, tent camping for a couple days on a solo trip will differ dramatically from camping with a sizable group. If you're in an RV, you might be all set with your refrigerator, unless you're on an extended journey with several mouths to feed, in which case an extra cooler could provide more space. Whatever you choose, you'll also need to bring along some kind of cooling material, like bags of cubed ice, or a single block of ice. Another thing to consider is how often you plan on using your cooler in the future. If it's going to be a regular occurrence, it may pay to invest in something more durable and spacious, like this hefty beauty, while this soft, lightweight version should do the trick for shorter stints in a pinch. Just as important for storing ingredients, coolers are also good for stowing leftovers or products like milk that you'll want to keep chilled for repeat use.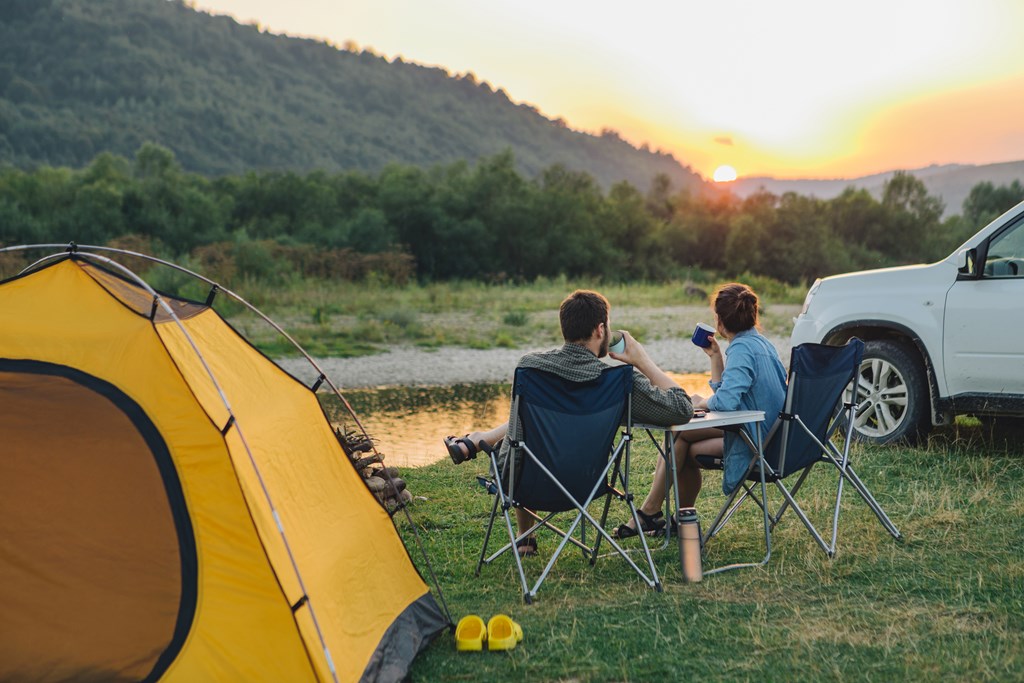 8. Portable Table
When it comes time to dine, some campers are comfortable simply snacking right on laps by the fire, while others might prefer an actual surface. RVs come equipped with said surfaces, and some campsites have picnic tables, but depending on the style of camping you're embarking on, a portable table couldn't hurt to have as a backup. Not only does it provide a firm surface to dine on (just don't forget to bring portable folding chairs!), but it can also double as extra surface area for meal prep too. Options out there run the gamut, too, from this foldable canvas version to this bamboo beauty.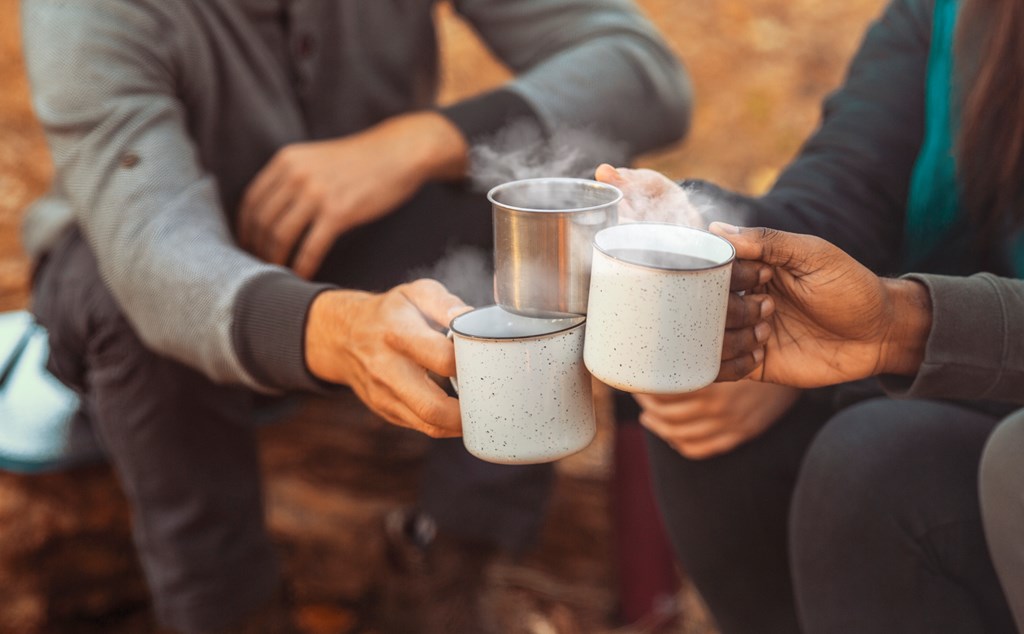 9. Coffee Maker
If there's one thing that's a non-negotiable while camping, it might be coffee. To prevent any caffeine-deprived mishaps, a coffee maker is a requisite tool to bring along. Fortunately, many small, portable, and lightweight options exist out there that could easily fit into any RV, any van, or any tent. This portable set comes with a coffee press and coffee cups, and a French press is always a good option for caffeinated camping.
---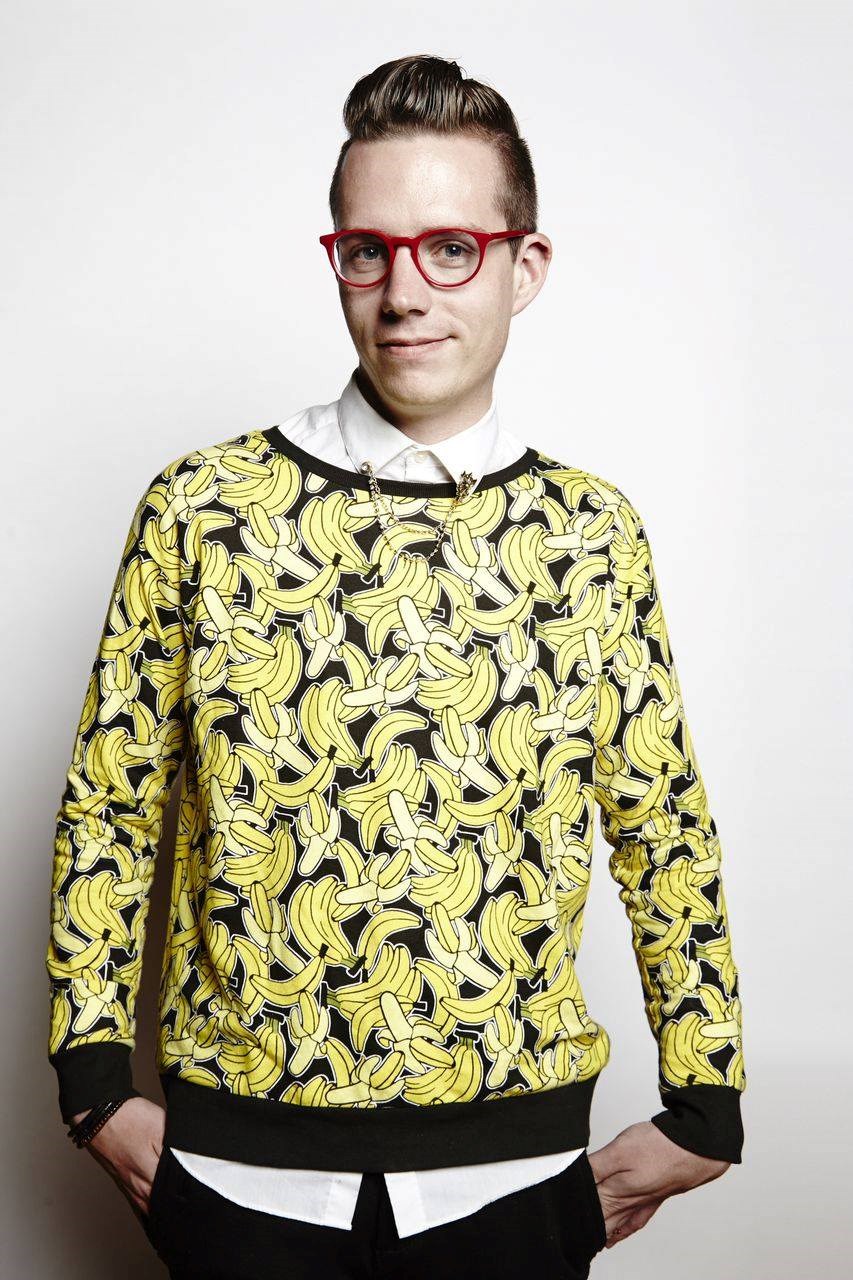 Born and raised in New Hampshire, Matt Kirouac grew up with a love for camping and the outdoors. Though he's lived in Chicago since 2006, he's always on the lookout for new adventures. He writes about travel and food for outlets like TripExpert, Money Inc, Upventur, DiningOut, Food Fanatics magazine, Plate Magazine and Zagat, and he currently serves as Chicago editor for What Should We Do?! He's the author of The Hunt Guides: Chicago (2016) and Unique Eats & Eateries of Chicago (2017).
Kampgrounds of America, Inc is a participant in the Amazon Services LLC Associates Program, and affiliate advertising program. Some links may be affiliate links and Kampgrounds of America, Inc may get paid if you buy something or take an action after clicking one of these links.
Prices are accurate at time of publishing. Note that they are subject to change at the discretion of Amazon or their marketplace sellers.