Join Earl and Dillon on an epic, once-in-a-lifetime road trip.
Earl B. Hunter is a salesman by trade. Traveling extensively to share SylvanSport Adventure Camping Trailers with campers everywhere as the company's VP of Sales, he's no stranger to life on the road. His 7-year-old son Dillon, however, is less familiar. All he knows is that dad travels and he wants to go to. That's why, this summer, Earl decided to take Dillon (named Jr. Executive Director of Sales) on a epic cross-country road trip to show him just what this country is all about.
"Dillon has asked to go with me every time I've headed on a sales trip," admits Earl. "So I thought, 'why not?' It's summer, school is out and I'll be on the road anyway. I decided to take Dillon along and turn work into the best summer ever."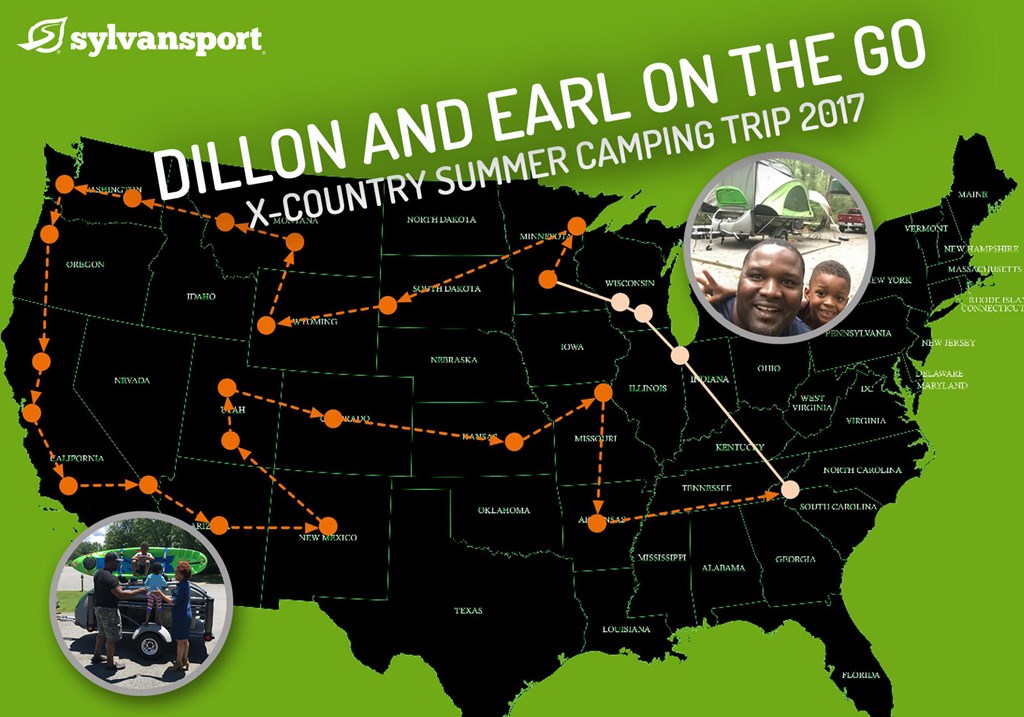 With the plan set, Dillon and Earl packed up with GO Pop Up, hitched it up to their Silverado and headed west to camp and explore. And explore they have! So far they've made stops everywhere from Chicago to Colorado – with more fun to come.
You can follow Dillon and Earl on the Go on Facebook, SylvanSport's Explore Blog, or in updates right here!