"If you buy a campground, I will divorce you." That's how Bambi Hanawalt responded to her husband, Chip, when he came home with what she considered a very wild idea sixteen years ago. Just months later, the couple would buy Autumn Lakes Campground near Columbus Ohio.
"I was working for The Limited at the time," Bambi laughs. "If someone had told me then that I'd now be doing bingo and peddle boats, I would have been like, 'Whatever.'"
Today the Autumn Lakes Campground–now the Sunbury / Columbus North KOA–is a beautiful, bustling park. That wasn't always the case.  According to Bambi, it had been run down and definitely in need of some work. Given their first impression, Bambi's initial opinion of buying it was understandable. Chip, however, knew he could make it great.
"That's his creative side," says Bambi. "He will buy something crazy and totally turn it around. He's the hardest worker you'll ever meet."
That work ethic is what ultimately led to their success. When they signed on the dotted line for their campground, the Hanawalts had zero experience owning and operating one.
"We didn't know what we were doing at all–we didn't even understand what a pull-through was," Bambi explains. "One year, early on, we had six people here for Memorial Day weekend and Chip and I were running around because we thought we were so busy!"
Part of that "so busy" feeling was probably the fact that, for the first few years, Bambi and Chip also owned a thriving tile company that meant double duty. The couple was also busy raising three children, who ranged in in age from 9 years to 18 months when they purchased their property. The baby, now a senior in high school, has spent his entire life on the campground.
"They have all had jobs delivering pizza, scooping ice cream and delivering firewood," says Bambi, who notes that their oldest daughter is now their operations manager. "If someone had told me she'd be into the campground business at age 26, I never would have believed it."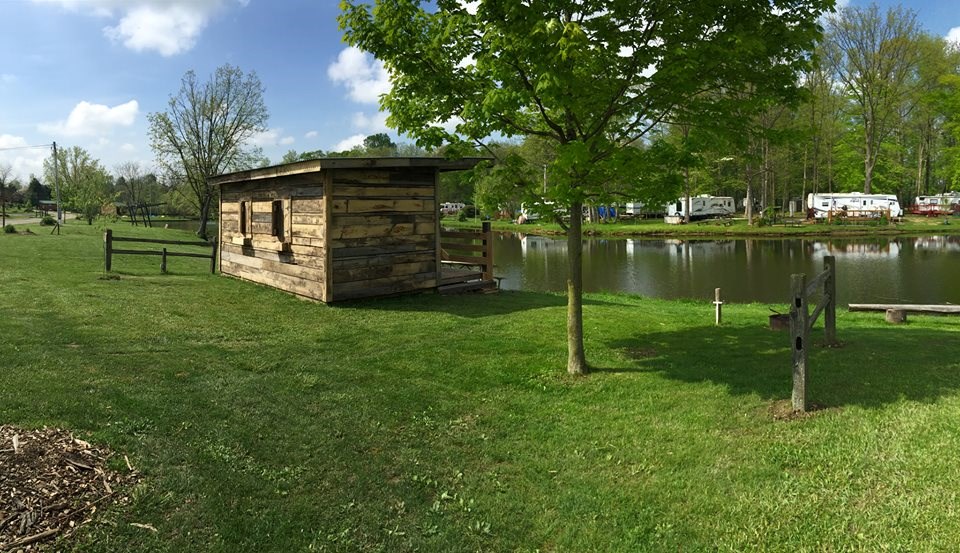 Sixteen years later, however, their efforts have clearly paid off—and their campground has become synonymous with camping excellence. Today, the Sunbury / Columbus North KOA is full every weekend well-known for their themed weekends and a variety of activities. They also have become a wedding destination, with amenities that include a catering facility that can handle more than 200 people and a full staff of servers.
The campground also features spacious pull-through and back-in RV Sites, all with 50-amp service and full hookups. Deluxe Cabins, featuring private bathrooms and kitchens, are popular accommodations, as are comfortable Tent Sites. Campground amenities are designed to keep campers of all ages having fun and include a workout room, petting zoo, gem mine, sparkling clean pool, dog park, and more.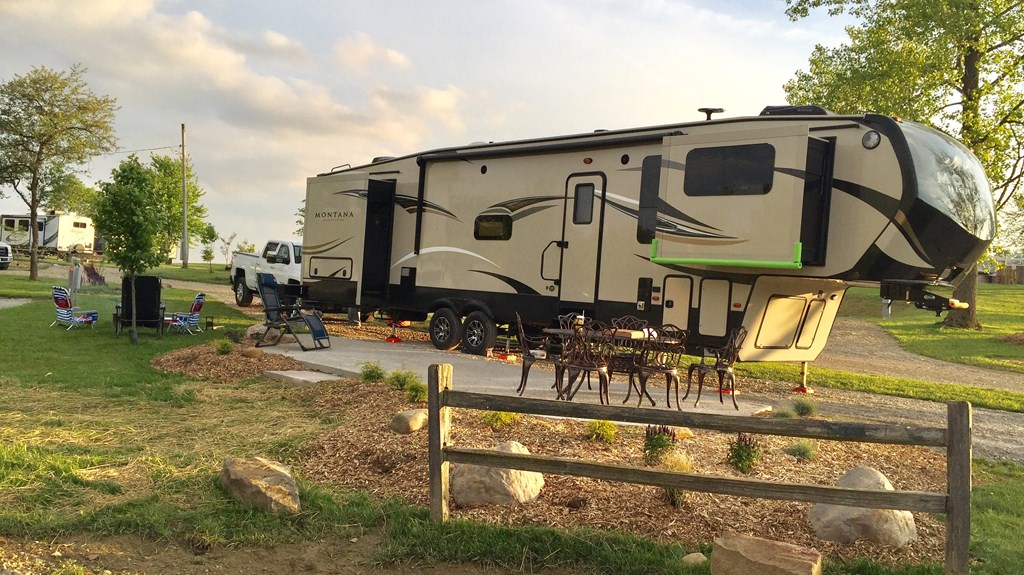 When Chip and Brandi first discussed becoming a KOA nearly two years ago, they were hesitant as they'd essentially built their park from the ground up. But the more they learned that KOA difference came in the form of the KOA customer, they become more interested.
"I've done things my own way for so long, but now that I'm with KOA I've got advice and guidelines that make it even nicer," she says. "We're really impressed."
Located at 8644 Porter Central Road in Sunbury, OH, the Sunbury / Columbus North KOA is one of more than 500 open-to-the-public KOA campgrounds in the Kampgrounds of America system in the U.S. and Canada.
For more information, please visit www.koa.com or phone 608-868-4141. Reservations may be made online or by calling 800-562-3416.
---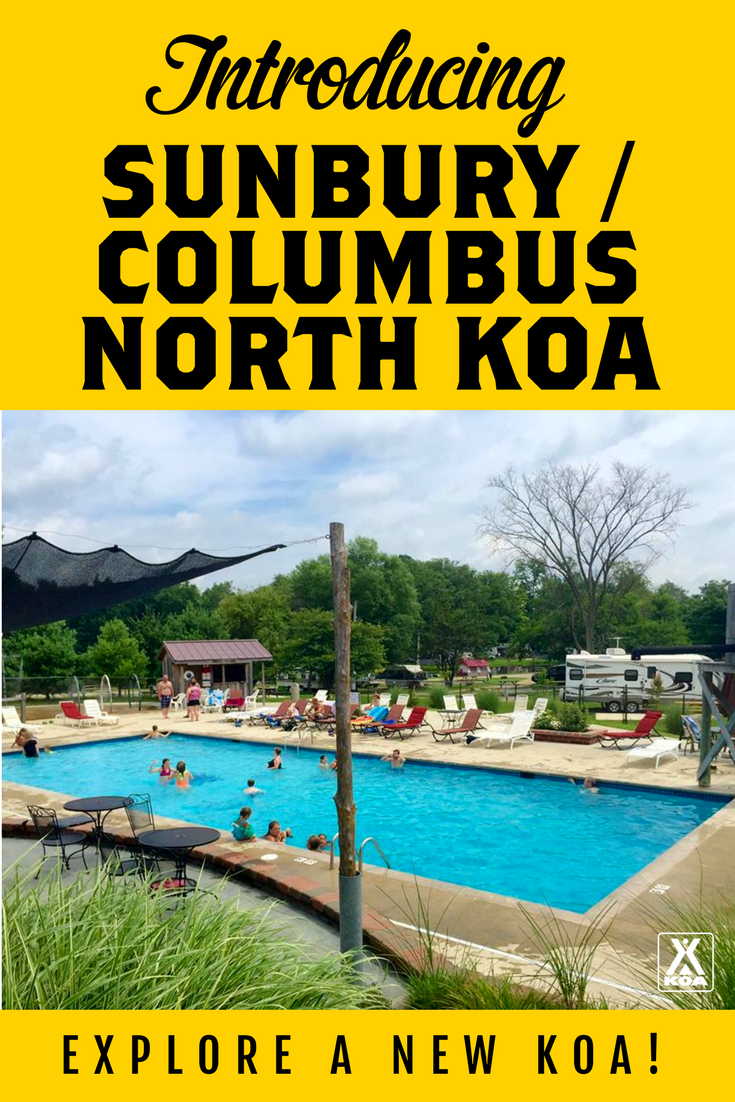 Save
Save
Save