If you're like Goldilocks and prefer to travel when the weather's not too hot and not too cold, then take advantage of spring for your RV trip. Brave Nevada's desert, California's challenging coastal curves and Colorado's mountain terrain during perfect driving conditions.

1. The Loneliest Road in America | US Highway 50 between Carson City, NV and Ely, NV
320 miles: 2-3 Days
A moody sky with spotty cloud covering hangs over the desert landscape between Nevada's state capital Carson City, east toward the town of Ely. Keep your RV well stocked with provisions for the drive on "The Loneliest Road in America."
The Nevada State Museum in Carson City is a great place to learn the history of Nevada. Skeleton remains of a giant Columbian mammoth found in the Black Rock Desert are on display. Walk-through an underground re-creation of a silver mining shaft and imagine life as a Nevada miner.
Preserved Native American petroglyphs, carved rock art, can be found in a few places along the route. Stop at Grimes Point Archaeological Site to see the ancient art. Walk along a trail through a field of boulders that have snaking and concentric designs carved on them.
Once in Ely visit the Nevada Northern Railway museum where vintage trains are kept alive. Take a real steam train ride and learn about the area's copper mining history.
Nearby KOA: Ely KOA Journey

2. Dinosaur Diamond Scenic and Historic Byway | CO Highway 139 between Grand Junction, CO and Dinosaur, CO
110 miles: 1-2 days
Rolling hills, rocky mountainsides, and chaparral-covered flats unfurl before your RV's windshield on the trip to visit two of Colorado's awe-inspiring national monuments via the Dinosaur Diamond route.
The Colorado National Monument at Grand Junction is a geologic playground. Soaring sandstone cliffs, towering monolith rock formations, and undulating plateaus and canyons inspire visitors to contemplate the grandness of the area. Be on the lookout for animals including big horn sheep, mule deer and eagles.
Dinosaur National Monument at the north end of the route spans the border of Utah and Colorado. Imagine massive dinosaurs roaming the surrounding canyons, rivers and layered rock formations. Don't miss the Dinosaur Quarry Visitors Center where you'll get close enough to touch exposed dinosaur fossils on the side of a cliff.
Nearby KOA: Grand Junction KOA Holiday

3. California Highway 1 | CA Highway 1 between San Francisco, CA and San Diego, CA
687 miles: 3-5 days
Green coastal hills and fields full of yellow blooms meet piercing blue sky on one side of California's coastal highway 1. The other side of the road opens up to dramatic cliffs with crashing Pacific Ocean below. Sandy beaches, tide pools, lighthouses, and hikes in the woods are just some of the drive's many activities. There are so many vibrant cities, cozy towns and quaint beach communities worth exploring along the way that the drive could easily extend beyond five days.
Note: Check road conditions for CA Highway 1 as some parts are under construction and will need to be bypassed.
Exploring San Francisco is a must for any trip to California. Views of the San Francisco Bay including the Golden Gate Bridge are iconic. Spend as much time as you can taking in the city. Once you're back in the RV start the journey south.
The Monterey Peninsula is home to art gallery mecca Carmel and wild ocean views in Pacific Grove. Walk the Monterey State Historic Park tour to see original Spanish adobes and other important historic structures.
Hearst Castle the former home of William Randolph Hearst is perched at the top of a hill in San Simeon. The lavish European influenced castle transports visitors back in time through fine art and architecture.
Continuing on the grand tour of California, sunbathe at warm sandy beaches in Santa Barbara and Malibu. Explore the vast city of Los Angeles by touring Hollywood and Disneyland. Once you make it into San Diego visit Balboa Park and the San Diego Zoo.
KOA near Monterey: Moss Landing KOA Express
KOA near Hearst Castle: Avila / Pismo Beach KOA
KOA near San Diego: San Diego Metro KOA Resort
---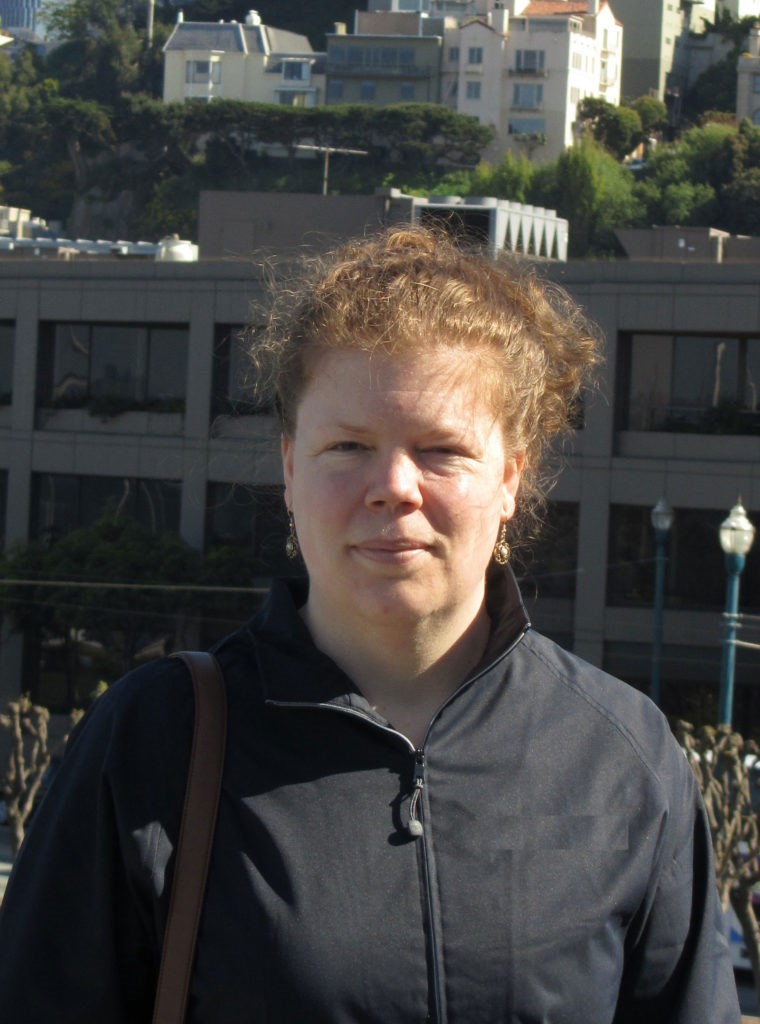 Eva Barrows is a San Francisco Bay Area freelance writer. Eva writes about local places, people and events on her website www.evabarrows.com. She founded the online literary journal Imitation Fruit in 2007 and has enjoyed promoting fellow writers and artists ever since.
---