All year round, from its iconic hoodoos and sandstone arches to its snow-capped peaks, film festivals, and legendary ski runs, Utah is a state of staggering beauty, geographic diversity, and endless entertainment. It's a state renowned for its national parks, including some of the most popular in the U.S., and for its winter sports. It's also teeming with scenic drives and a surprisingly epic food scene. And we're not just talking about the winter wonderland that is northern Utah. Down south, where the high desert rises above Arizona and the landscape achieves mythical beauty, there's a whole world to explore — and a bucket list to tackle. From underrated skiing to national parks that exceed their hallowed reputations, here's why you need to plan a trip to southern Utah.
Planning a Trip to Spectacular Southern Utah? Check Out These Things to Do and See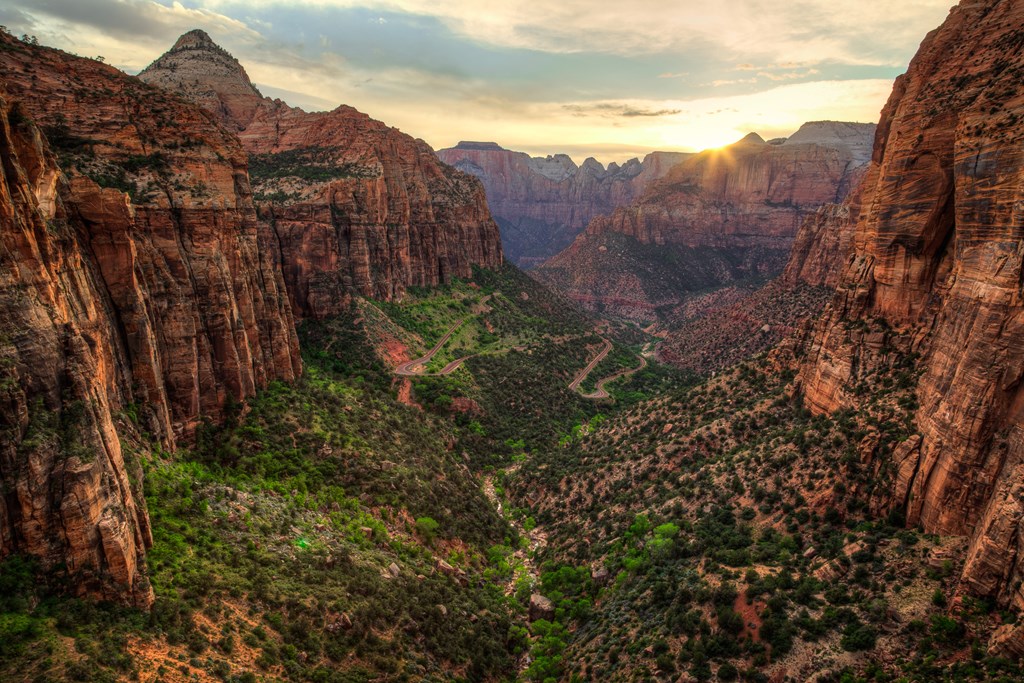 Zion National Park
It's hard to describe a place as otherworldly and epochal as Zion National Park. Now the second-most visited national park in the U.S., trailing only Great Smoky Mountains, this is a park whose world-famed reputation precedes itself. Clearly, this is the bucket list park to end all bucket list parks, especially considering many of its prized attractions sound downright cinematic in lore and legend. While the park tends to swarm with tourists in the summer months, fall and winter are optimal times to visit this icon for all the same awe minus the traffic. A wonderland for hiking, climbing, stargazing, and river rafting, all amidst surreal rocky landscapes unlike anything else on Earth, Zion's most popular facets are The Narrows, The Subway, and Angel's Landing.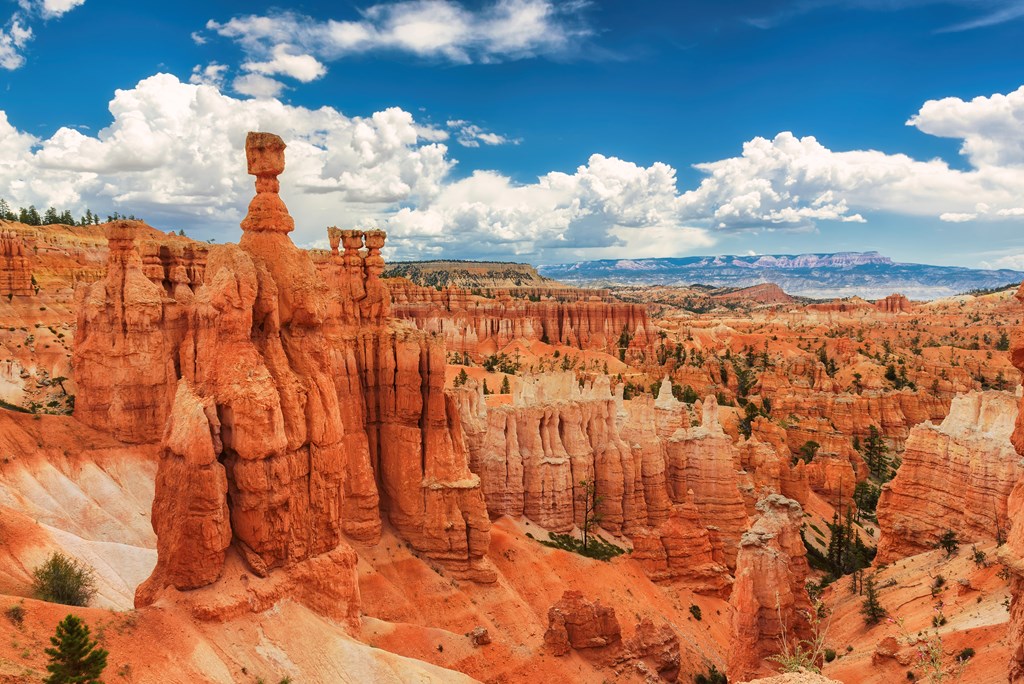 Bryce Canyon National Park
Not be outshone by its canyon-clad cohort, Bryce Canyon National Park is another mega-popular park in southern Utah — and rightfully so. Despite its relative proximity to Zion, Bryce feels worlds apart, thanks to its distinct rocky formations and terrain. Most notable are the hoodoos, towering spires that jut up out of the Earth, looking like whimsical topography from a Dr. Seuss story, aglow in tints of orange and rust. Come winter, they're especially striking when contrasted by white snow. Throughout the park, you'll have ample opportunity to pull over at overlooks and marvel at all-natural amphitheaters filled with hoodoos, and there are plenty of trails that weave their way down into the gobsmacking landscape. In the winter, when things are far quieter around here, Bryce Canyon makes for a particularly idyllic setting to cross-country ski or snowshoe.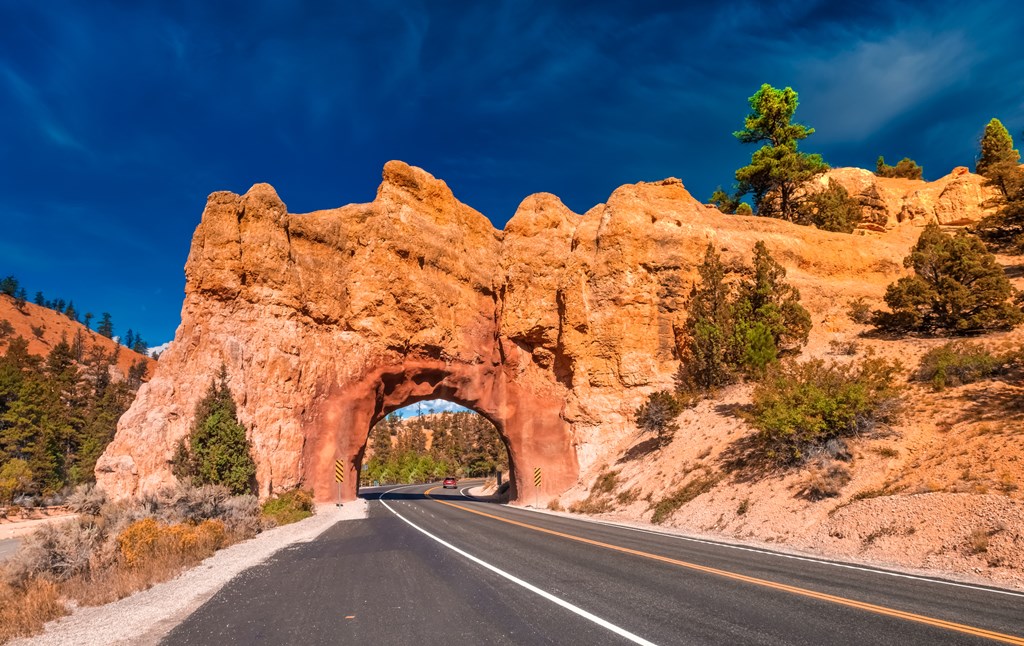 Scenic Drives
Southern Utah is so all-encompassing in its beauty that you hardly need to even get out of the car to be enthralled by it. This is one of the most stunning parts of the country for scenic drives, what with its wide-open landscapes, vast high-desert valleys, mountainous backdrops, and rock formations that look like they were constructed on a movie set. Venturing off the beaten interstate paths, rove around on U.S. Routes like 89, 9, and 12 to really relish the world around you. The latter is particularly striking, as it weaves and winds its way through Bryce Canyon and Grand Staircase-Escalante National Monument. And don't worry — no matter how great the views are from the car, there are more than enough pullovers so you can get out and drink it all in.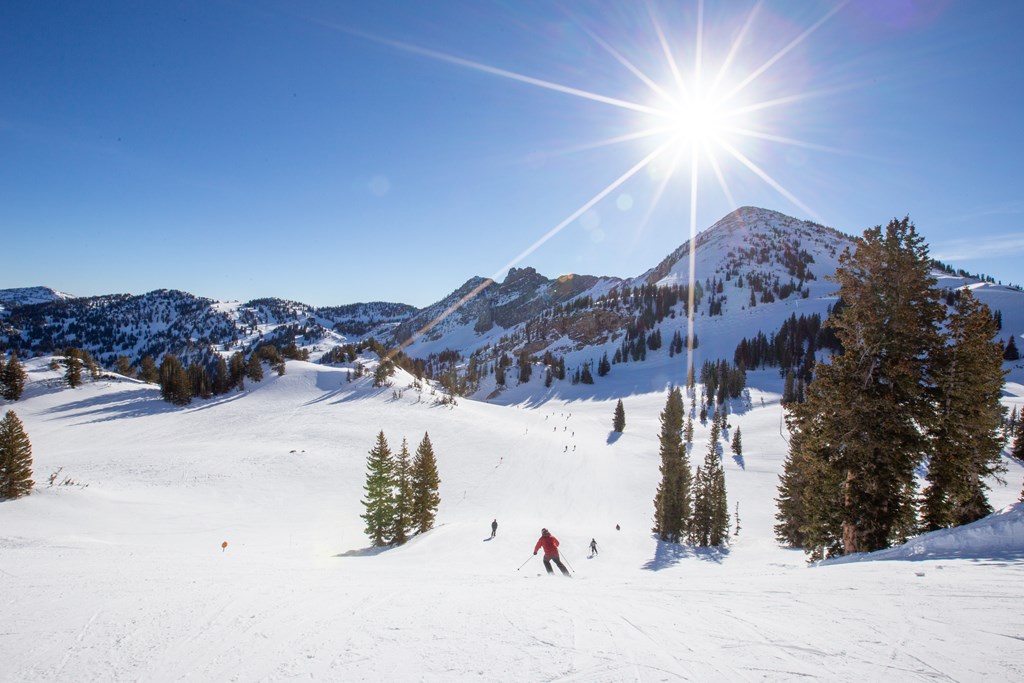 Underrated Skiing
Northern Utah tends to get all the glory when it comes to world-class skiing destinations. But beyond the well-trod turf of Park City, southern Utah boasts its fair share of impressive runs, fresh powder, and the highest base elevation in the entire state. Some of the best ski resorts include Eagle Point Resort, a comparatively boutique operation that's the only one in the state where visitors can literally rent out the whole place. Quieter and more intimate than northern mountains, this one boasts 40 runs across 600 skiable acres, with about 450 inches of annual snowfall. Then there's Brian Head Resort, the highest base elevation in Utah at 9,600-feet. Since opening with a single chairlift in 1964, the resort has boomed to now include 71 runs over two mountains and 650 acres, along with two tubing hills and three terrain parks. With so much skiable terrain here, you can rest assured there's a run for everyone, and every experience level.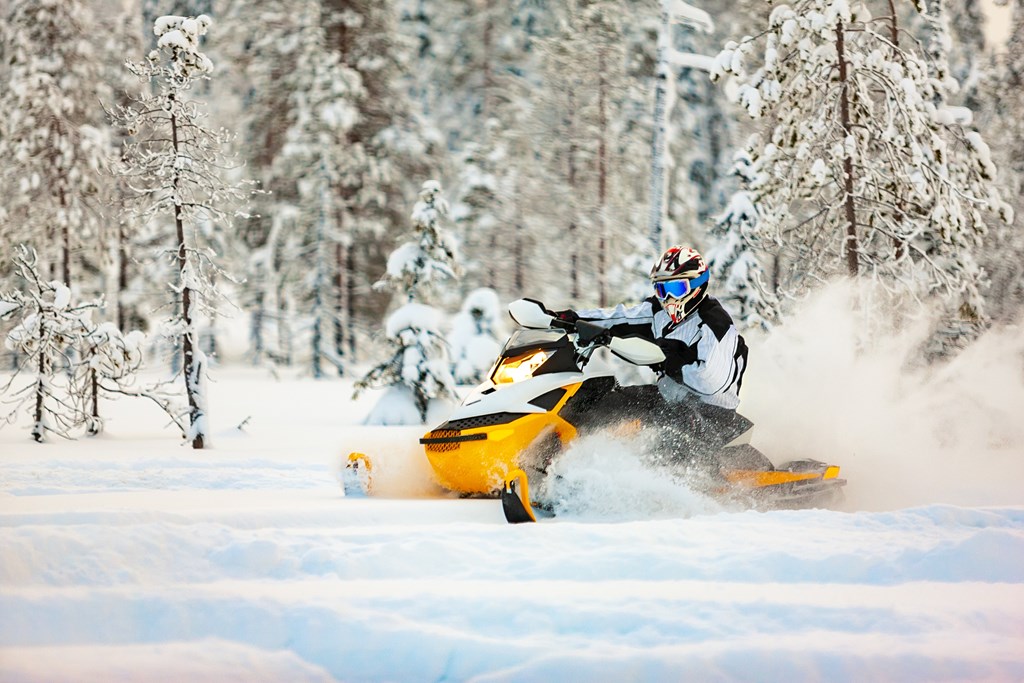 Snowmobiling
Skiing isn't the only winter sport that shines around here. Along with snowshoeing and cross-country skiing, snowmobiling is another adrenaline-fueling pastime that reaches literal new heights in southern Utah. The same Brian Head area is the perfect locale, thanks to its outfitter and guide options, and the fact that tours weave through snow-swept woods to Cedar Breaks National Monument, another hoodoo-filled mecca that feels like a smaller, hidden gem version of Bryce Canyon.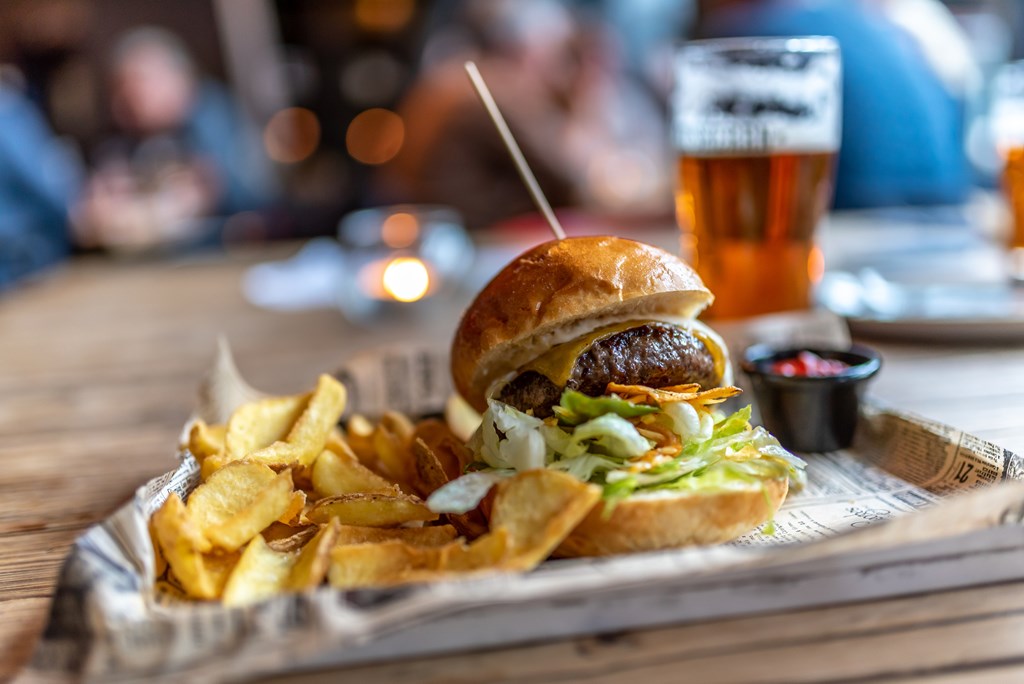 Mountainous Comfort Food
All that adrenaline and activity requires proper, mountainous sustenance, and this part of Utah delivers in strides. Last Chair Grill & Brews, at Brian Head Resort, is the epitome of aprés-ski comfort in the snowy months. From its cozy lodge-like locale at the foot of the ski runs, complete with roaring fire pits outside, the restaurant and bar features a bevy of craft beers and a food menu that's as inventive as it is hearty. Think "frickles," aka fried pickle spears with chipotle ranch, chili cheese fries smothered in brisket chili, chicken cordon bleu sandwiches, and fish and chips. In the quaint town of Tropic, you'll find a surprisingly legit barbecue joint, called i.d.k. Barbecue, which began as a popular food truck before putting down brick and mortar roots and serving an eclectic array of barbecue styles, like baked potatoes loaded with burnt brisket ends, nachos heaped with sweet pork, and chicken sandwiches on asiago buns. In Bryce Canyon City, just outside of Bryce Canyon, Ruby's Inn is a sprawling, folksy lodge outfitted with several dining options, like Canyon Diner, Ebenezer's Barn and Grill, and Cowboy's Buffet & Steak Room, the latter of which features irreverent items like "cow chips" (i.e. potato slices smothered in melted cheese and bacon bits), veggie Nashville sliders with plant-based chicken, and trout with sliced almonds and lemon. For something with a little more history, check out Milt's Stage Stop in Cedar City. Open since 1956, this enduring classic features soulful surf and turf — like succulent prime rib and pan-fried orange roughy in apricot cream sauce — in comfortably rustic environs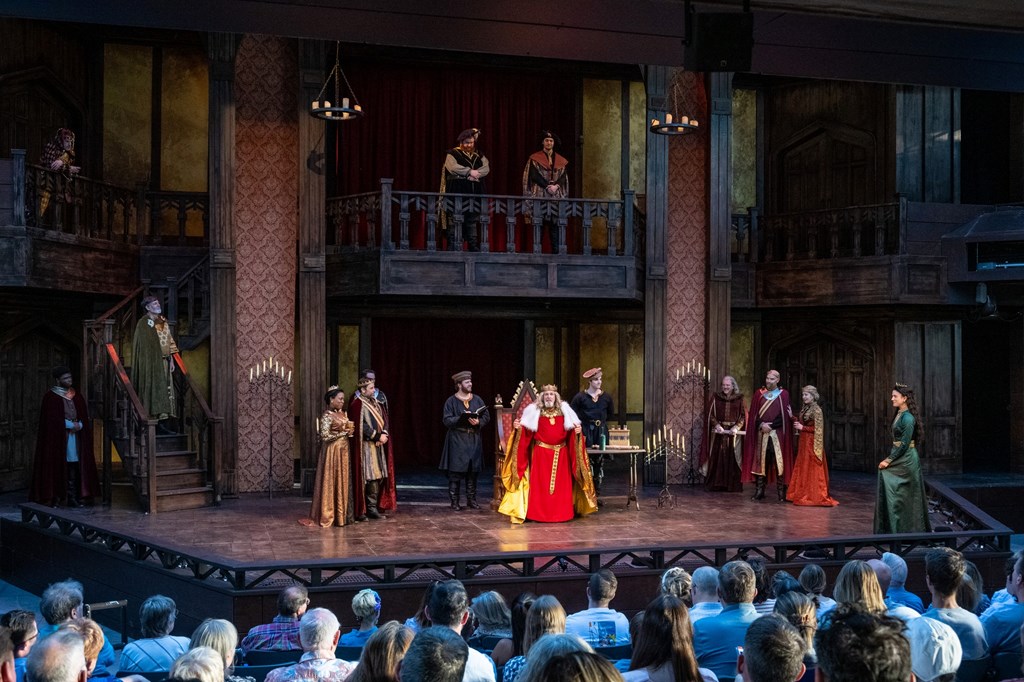 The Utah Shakespeare Festival
Mountains and national parks and ski slopes may not be too surprising in southern Utah, but Shakespeare might be another story. Cedar City just so happens to be home to the annual Utah Shakespeare Festival, a hugely popular longstanding tradition that draws hundreds of thousands of attendees during its summer and full runs. The non-profit organization, founded in 1961, hosts dramatic works both indoors and out, at venues like the Beverly Taylor Sorenson Center for the Arts, Engelstad Shakespeare Theatre, and the Eileen and Allen Anes Studio Theatre, with shows like "The Play That Goes Wrong" and "Jane Austen's Emma The Musical" typically running anytime between June and October.
---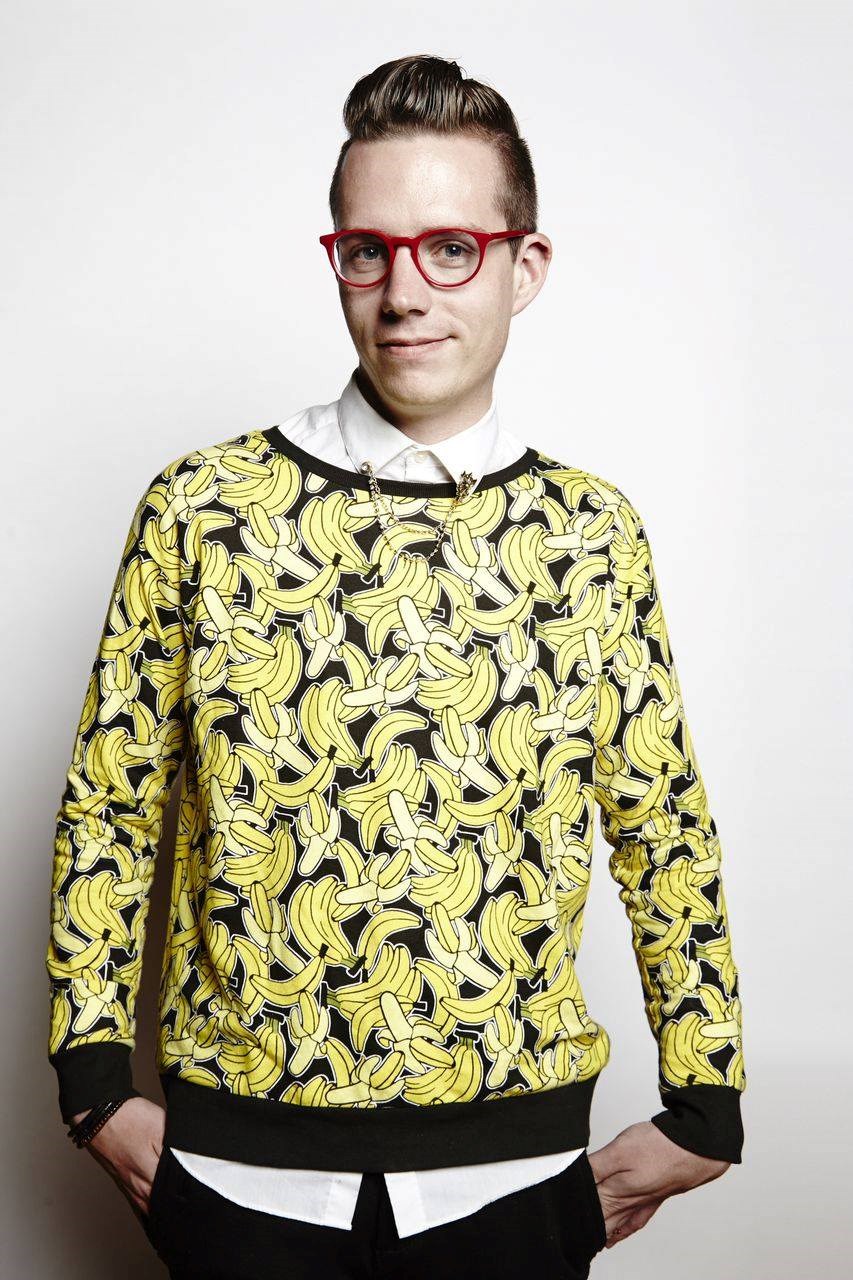 Born and raised in New Hampshire, Matt Kirouac grew up with a love for camping and the outdoors. Though he's lived in Chicago since 2006, he's always on the lookout for new adventures. He writes about travel and food for outlets like TripExpert, Money Inc, Upventur, DiningOut, Food Fanatics magazine, Plate Magazine and Zagat, and he currently serves as Chicago editor for What Should We Do?! He's the author of The Hunt Guides: Chicago (2016) and Unique Eats & Eateries of Chicago (2017).
Save