Explore Southern Utah's red rock wonders on this RV dream vacation through awe-inspiring Southwestern National Parks.
Utah likes to tout itself as "Life Elevated," a notion that conveys both altitude and attitude, and it well describes the opportunity to explore some of America's most awe-inspiring offerings. Indeed, amid the vast and varied U.S. landscape, there is arguably no greater concentration of natural wonders than the series of national parks inviting you to southern Utah. In fact, you can go from A to Z—that is, from Arches to Zion.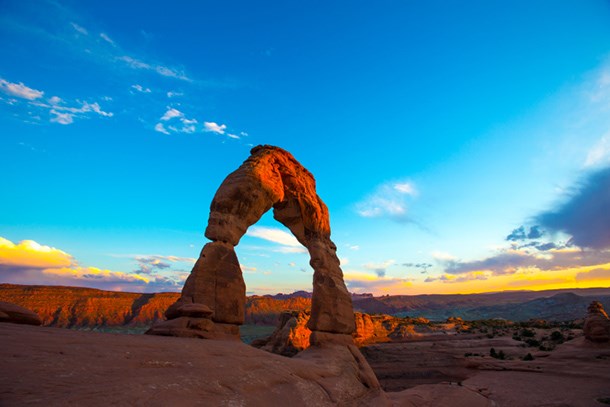 Start along U.S. 191 in eastern Utah, where Moab KOA is only 15 minutes from unforgettable Arches National Park. There, the winds have carved a red rock wonderland featuring some 2,000 catalogued arches (and spires and pinnacles) with names like Tower of Babel, Parade of Elephants and (most famously) Delicate Arch, which has to rank among the nation's most iconic natural structures. It's all a bit like wandering through a massive sculpture garden, except Mother Nature is the artist.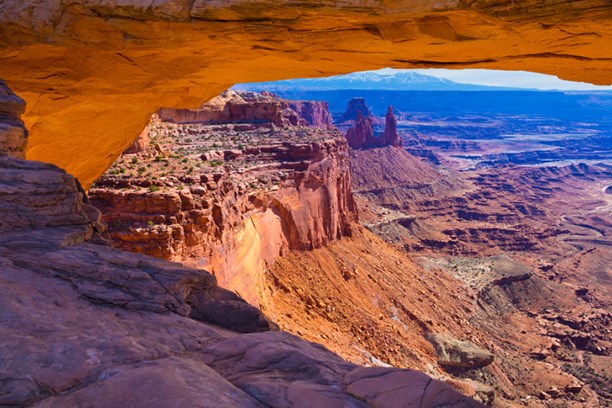 The Green and Colorado rivers carved the countless canyons and buttes of Canyonlands National Park, which is also close to the campground, only about a 35-mile drive. You can view the wonders from up high at the Island in the Sky mesa, or immerse yourself in the scenery by hiking through the colorful sandstone spires of The Needles. Then make your way an hour north to Green River KOA, easily accessed from I-70.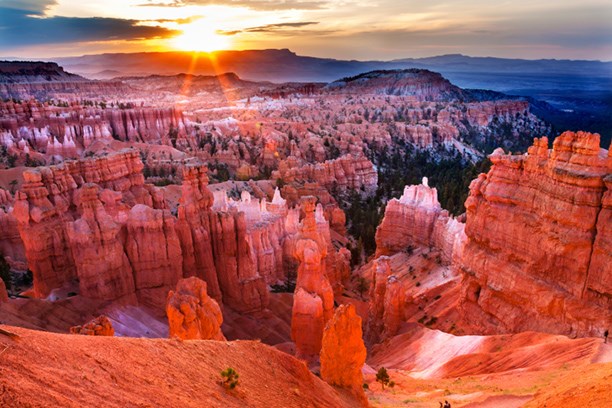 Cruise another couple of hours west along the interstate, and you'll arrive at Richfield KOA. It's a secluded and quiet place, but just minutes from an extensive ATV trail system that covers more than one thousand miles. After driving south along U.S. 89 to, turn east along Scenic Byway 12 toward the cliffs of Grand Staircase-Escalante National Monument. You'll be a dozen miles from Bryce Canyon National Park, which provides a supremely satisfying view-then-do experience. From an overlook at Inspiration Point, you can marvel at the hoodoos and spires rising from the canyon below as the sunset paints the salmon-and-forest-green cliffs even more vivid colors. The next morning, you can hike down into that magical place—a three-and-a-half-mile trek along the Queen's Garden and Navajo Loop Trail through tunnels carved into the cliffs and between sheer rock walls. Then huff and puff your way up along a series of switchbacks, back to where you started. Few two-hour hikes are more satisfying.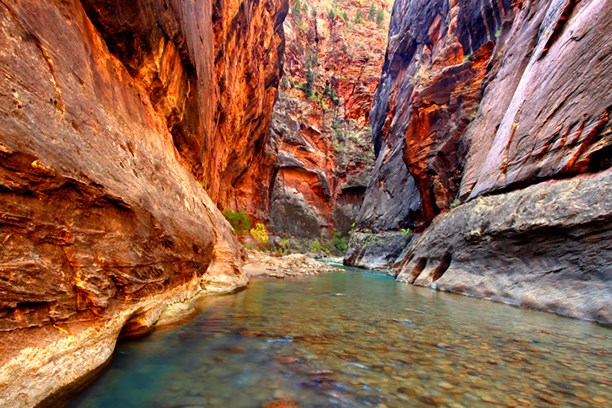 From Bryce, it is only 72 miles to the east entrance of Zion National Park, and that east entrance is mighty impressive. You'll pass through the mile-long Zion-Mt. Carmel Tunnel, and when you come out the other side, your jaw will drop. Then you'll loop and wind your way past magnificent monoliths, as you descend—down, down, down—into the park. Once there, before heading toward St. George/Hurricane KOA, consider a hike that is actually more of an upstream wade—following the North Fork of the Virgin River along the floor of a canyon. At times, it becomes a gorge only a couple-dozen feet wide surrounded by walls hundreds of feet high, so they call it The Narrows. But you're guaranteed to be wearing a wide smile.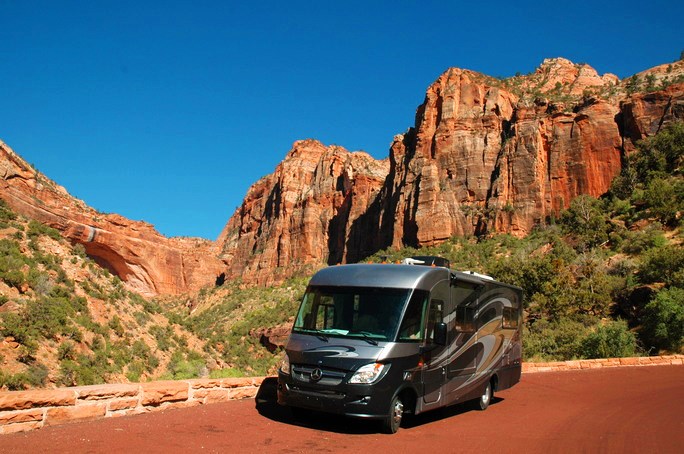 OWNER'S TIP: "If you're visiting Arches National Park, the best time to make the 3.2-mile roundtrip hike to Delicate Arch is NOT midday during the summer. Arches can get very hot, and in the dry desert heat you need to bring extra water. Consider hiking during the golden hours after sunrise and before sunset, when the temperatures are cooler and the colors are magical." – Greg Robinson, Moab KOA
ALONG THE WAY… Don't miss Cedar City, home of the Utah Shakespeare Festival. Soak in the sonnets at any of the three world-class theaters there. Then you can explore a nature-made version—a half-mile-deep natural geologic amphitheater—just east of the city at Cedar Breaks National Monument.
EDITOR'S NOTE: 2016 was the 100th Anniversary of the National Parks Service, the agency that oversees more than 400 National Parks, Monuments and Seashores across the U.S. This story was part of a special series featuring great trips you can take to some of America's wonders.

Inspired? If you are headed toward any of our National Parks or Monuments, check out this list of KOA campgrounds near National Parks and Monuments.
Don't forget! If you're ready to plan that dream trip you can save big on stays at all your favorite KOA campgrounds with Value Card Rewards. You'll earn reward points, enjoy members' only offers – including our new Value Card Reward Savings which could save you big with over 500,000 coupon offers – and save 10% off any site at any KOA.
---
ABOUT THE AUTHOR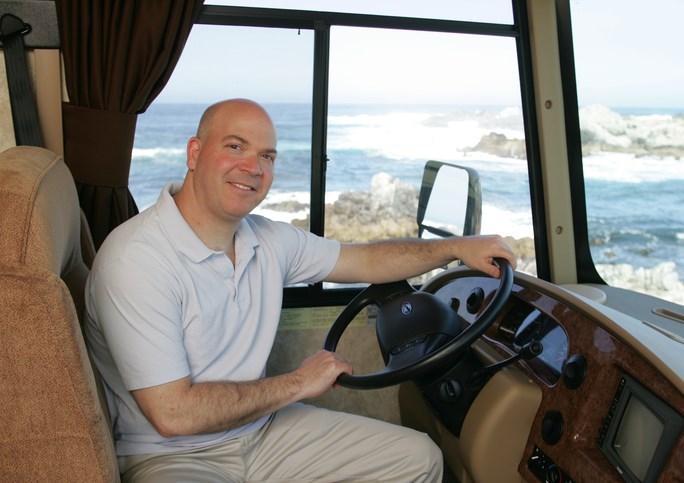 Author Brad Herzog (BradHerzog.com) has written more than 30 books, including three acclaimed memoirs in which he examines big-picture concepts while passing through some of the tiniest dots on the U.S. map. The American Book Review has described his travelogue trilogy as "the new classics of American travel writing." Herzog lives on California's Monterey Peninsula with his wife Amy and their two sons.
Save