Rocky Mountain National Park is full of fun things to do and ways to explore its diverse mountain landscape, full of wild animals and forest trees. The four hundred square mile Colorado park has a network of hiking trails traversing grassy meadows, freshwater alpine lakes, and chilly mountain peaks. Visit the park's website to book your timed entry reservation and for additional information on how to experience its natural wonders. The following is a list of the top things to do on your Rocky Mountain National Park visit.
What is There to Do in Rocky Mountain National Park?

1. Wildlife Viewing
Wildlife viewing is a top visitor activity, especially the park's majestic bighorn sheep, mule deer, and elk herds grazing through meadows and along the banks of alpine lakes. Watch bat swarm overhead in the evenings, and if you're lucky, glimpse threatened animals like the Mexican spotted owl and scruffy feline Canada lynx. And colorful butterflies from over 140 species flit from plant to plant throughout the park's diverse habitats. Always stay a good distance from wildlife to prevent injury, transmission of diseases, and teaching animals unsustainable habits.
2. Scenic Drives
Driving through Rocky Mountain National Park is a great way to discover its diverse landscape stopping at scenic overlooks and trailheads to get even closer. Trail Ridge Road is the main route through the park connecting Estes Park at the east to Grand Lake in the West. Plan to spend half a day exploring the park via car on this 48-mile road with awe-inspiring Rocky Mountain views.
Pass through dense green forests and pop out above the tree line for eleven miles of grassy alpine tundra dotted with snow patches. Explore the tundra on foot from the Rock Cut parking area and hike a nature trail that passes mushroom-shaped rock formations.
Take Old Fall River Road, off Trail Ridge Road, for a relaxed nature viewing tour of the park. The eleven-mile gravel trail is one way uphill, where curvy switchbacks slowly gain elevation. The road follows Fall River, offering access to trailheads, roadside waterfalls, and scenic picnic spots. Watch for grazing elk on the drive up through the forest to the alpine tundra. Connect back with Trail Ridge Road at the Alpine Visitor Center.
3. Visitor Centers
No trip to a national park is complete without a stop at a visitor center. Rocky Mountain National Park has seven visitor centers, some open seasonally, but the main ones, like Beaver Meadows and Fall River, are open year-round. You can see exhibits, do naturalist-led activities, and get your park questions answered by a ranger at a visitor center. Or stop there for a bathroom break or to grab a quick snack. Have kids along? Pick up a free junior ranger activity booklet for them to learn about the park while earning a badge to take home.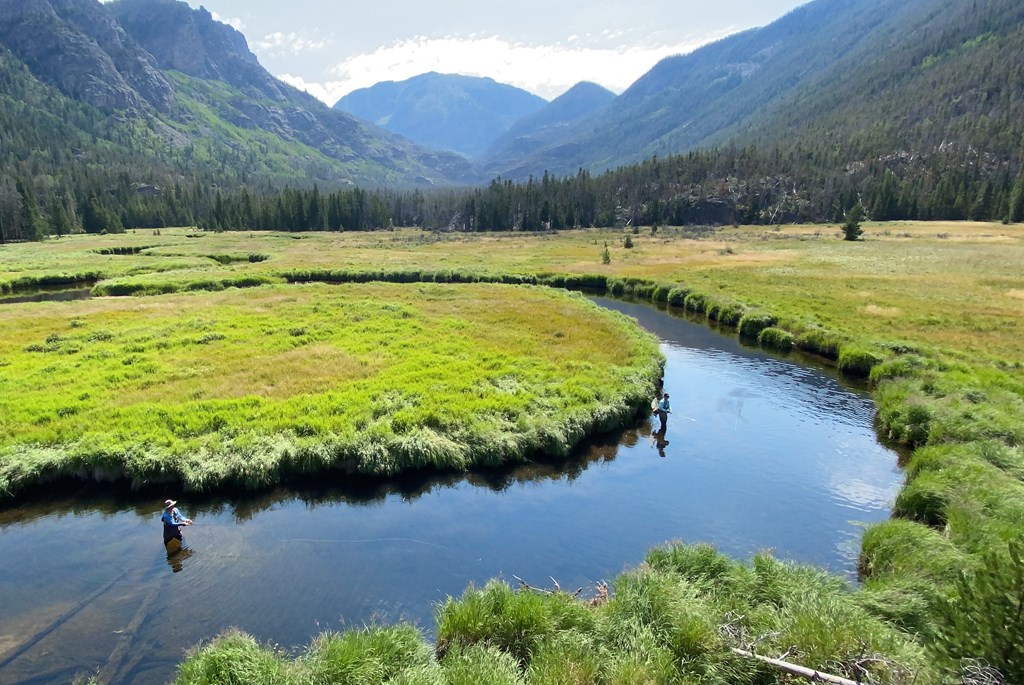 4. Fishing
Find peace and tranquility around the park's many lakes, ponds, and pools where sport fishing is allowed. Crystal clear Sprague Lake, near the Estes Park entrance, is a beautiful spot to settle down for a day of fishing. When the fish aren't biting, pace the lake's flat walking trail to take in the forest and mountaintop views.
Read the park's fishing website to learn where fishing is permitted, which equipment to use, catch quantities, and aquatic disinfection guidelines. Bring your valid Colorado fishing license too.
5. Hiking
Exploring the park on foot is one of the best ways to get immersed in nature. Customize your hiking adventure to fit your skill level and goals. Experienced hikers can spend several days on the trail while there are just as beautiful shorter routes for families and day-trippers.
Plan to hike to one of the park's many lakes tucked into forests surrounded by mountain peaks. The accessible interpretive nature trail around Bear Lake is a flat, short 0.6-mile walk. Or trek to a rushing waterfall like the spot where Glacier Creek pours over Alberta Falls, a popular hiking destination for its beauty and brevity at just over half a mile. Or get above it all on a summit hike to the top of a mountain, a more strenuous hike with elevation gain. Try hiking 4.4 miles up Flattop Mountain to straddle the Continental Divide, looking out over the park in all directions.
6. Stargazing
In the park after dark? Look up! Stars, planets, and the Milky Way galaxy put on a dazzling show in the sky. Bring binoculars or a telescope to see them up close, or attend the park's night sky program. During the summer season, a park ranger and volunteer astronomers walk visitors through using telescopes and identifying constellations and other things in the sky! Dress warm and carry a flashlight.
7. Horseback Riding
Riding a horse along the park's network of trails is another excellent way to commune with nature. Take a leisurely ride through the forest while becoming fast friends with your trusty steed. Find horseback riding outfitters inside the park and just outside the park, where horses and equipment are ready to take you on an unforgettable excursion. Take part in this Rocky Mountain National Park time-honored tradition out on the trail!
Where to Stay Near Rocky Mountain National Park
Grand Lake / Rocky Mountain National Park KOA Journey
Estes Park / Rocky Mountain National Park KOA Holiday
---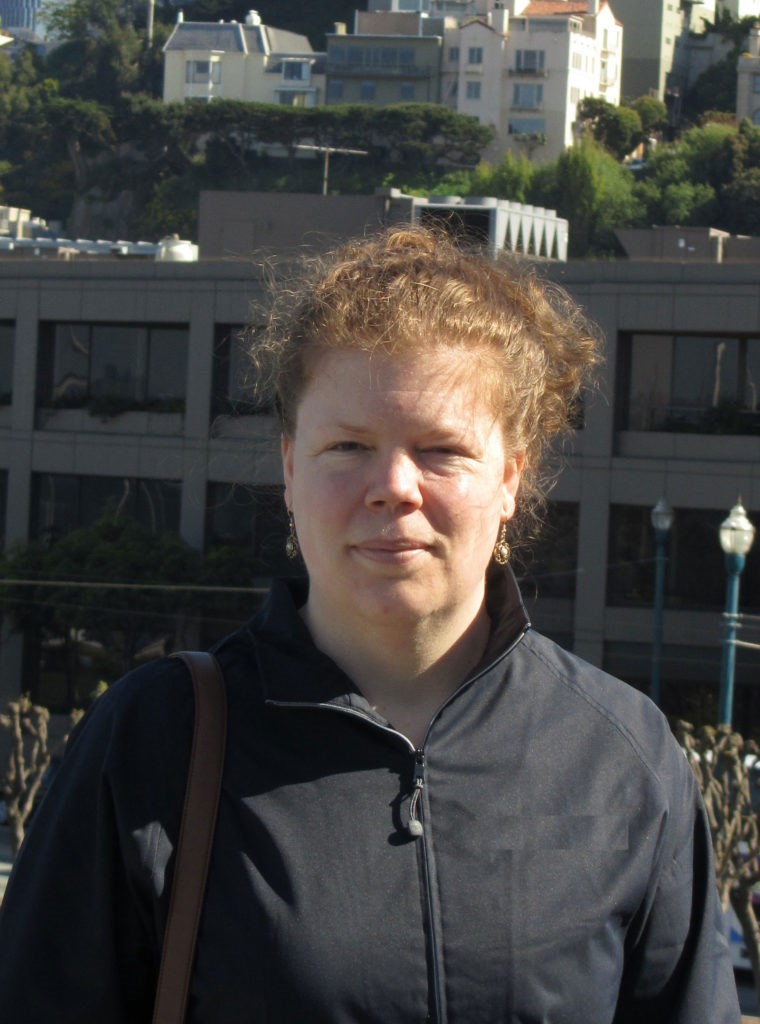 Eva Barrows is an accomplished San Francisco Peninsula freelance writer and book editor. She writes for regional magazines like PUNCH and Edible Silicon Valley and was editor-in-chief of Live&ThriveCA magazine. She founded the online literary journal Imitation Fruit in 2007 and has enjoyed promoting fellow writers and artists ever since. Read more of her travel writing at www.evabarrows.com.