Refreshing Summer Drinks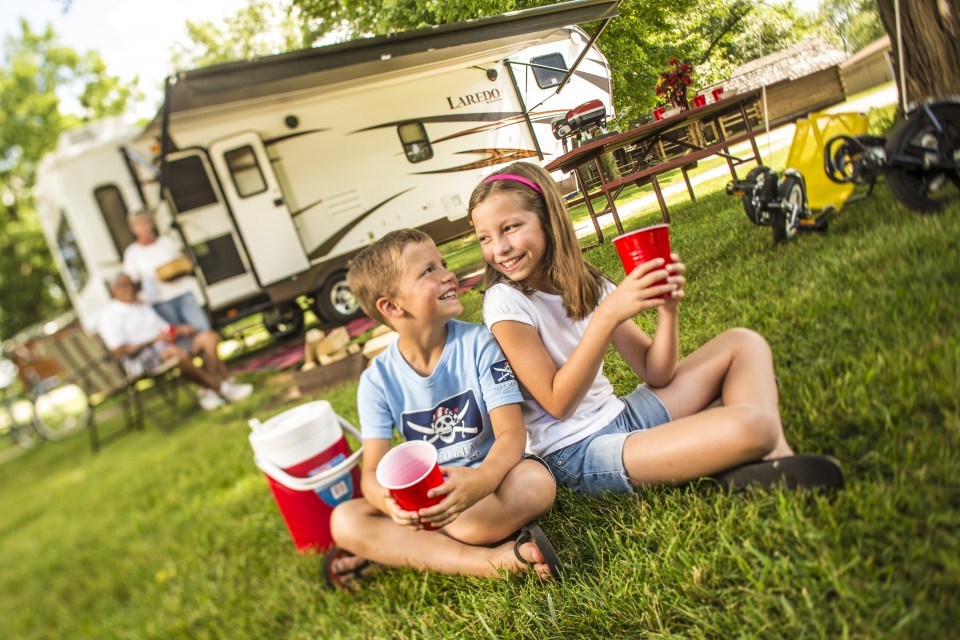 The lazy, hazy days of summer are upon us. Bring out the awnings, deck chairs, and sunscreen. It's time to relax at KOA with these refreshing summer drinks that look as good as they taste. Beat the heat with these delicious summer drink recipes from our friends, The Cooking Ladies!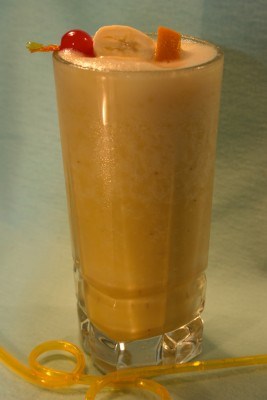 Tropical Breeze Slushy
For each serving, blend ½ cup orange juice, ½ cup pineapple juice and the 1 peeled, chunked banana in a food processor until smooth. Pour the mixture into a freezer-proof container, seal, and place in the freezer until frozen. Repeat the above process for each additional serving.  When ready to serve, remove as many containers as needed from the freezer and break the frozen mixture into pieces. Spoon the pieces into a food processor or a blender. For each serving, add 2 to 3 tablespoons of orange juice to the blender and blend until the mixture is slushy. Stir the slushy and pour it into glasses.  Garnish each glass with an orange slice and a maraschino cherry.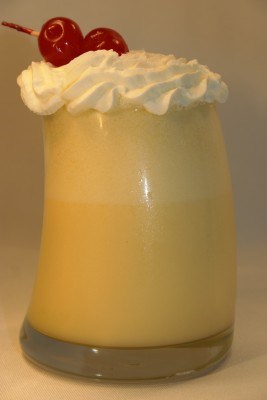 Creamsicle Slushy
Fill a pitcher to 3/4 full with equal parts of vanilla ice cream and orange juice. Stir the ice cream and orange juice with a spoon until they are well blended. Pour the mixture into a tall glass. Top with whipped cream and a maraschino cherry.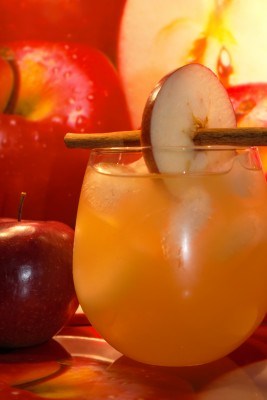 Frosty Apple Pie
In the bottom of each glass, place 1 teaspoon of lemon juice and 1 teaspoon of butterscotch topping. Stir together until blended. Add apple juice until the glasses are 3/4 full. Stir well to combine the apple juice with the butterscotch mixture. Fill the glasses with ice cubes. Garnish with apple rings and cinnamon sticks. Rub a cut lemon over both sides of the apple rings to prevent the apple flesh from turning brown.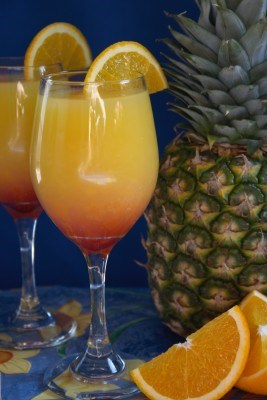 Hawaiian Sunrise
Fill a large wine glass with equal parts of chilled orange juice and chilled pineapple juice. Stir the two juices together. Add 1 teaspoon of grenadine to each glass. Do not stir. The grenadine will sink to the bottom to create the sunrise effect. Garnish with an orange slice.
You can visit The Cooking Ladies' website at thecookingladies.com and follow The Cooking Ladies on Facebook