This spin on classic shrimp and grits will make you a campground gourmet!
Ingredients
4 Tbsp butter
1 cup onion, small dice
1/2 cup celery, small dice
1/2 cup green bell pepper, small dice
6 cloves garlic, minced
2 Tbsp Cajun seasoning (such as "Bayouish")
2 tsp Kosher salt
3/4 cup black coffee
2 cups spicy V8 or Bloody Mary mix (such as Ubon's)
2 tsp Tabasco (or your favorite hot sauce)
1.5 lbs jumbo shrimp, deveined and shell on
Sliced green onions for garnish
For the Grits
4 cups prepared grits, cooked according to package directions
1/4 cup roasted hatch green chiles, diced
1 cup sharp cheddar cheese, shredded
Salt and pepper to taste
Directions
In a large sauté pan, melt butter and cook onion, celery, pepper and garlic until they begin to soften. Season with Cajun Seasoning. Add coffee, Bloody Mary mix and hot sauce, and simmer until reduced by half.
Add shrimp to sauce and season with salt. Mix to coat shrimp and cook covered at 350 degrees for 12-14 minutes.
Cook Grits according to package instructions. Mix in chilies and cheese, whisking to combine. Season with salt and pepper.
Serve shrimp and sauce over grits and garnish with green onions.
---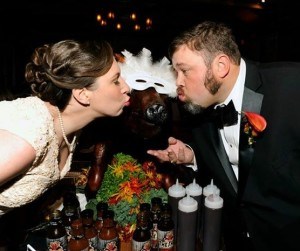 Ken and Jessica Hess are traveling the country to share their love of all things barbecue with the world. From Alabama, Ken is associate pitmaster at Big Bob Gibson BBQ and a seasoned barbecue competitor. Amassing many titles and trophies, Ken has won the World Championship of Pork four times.
---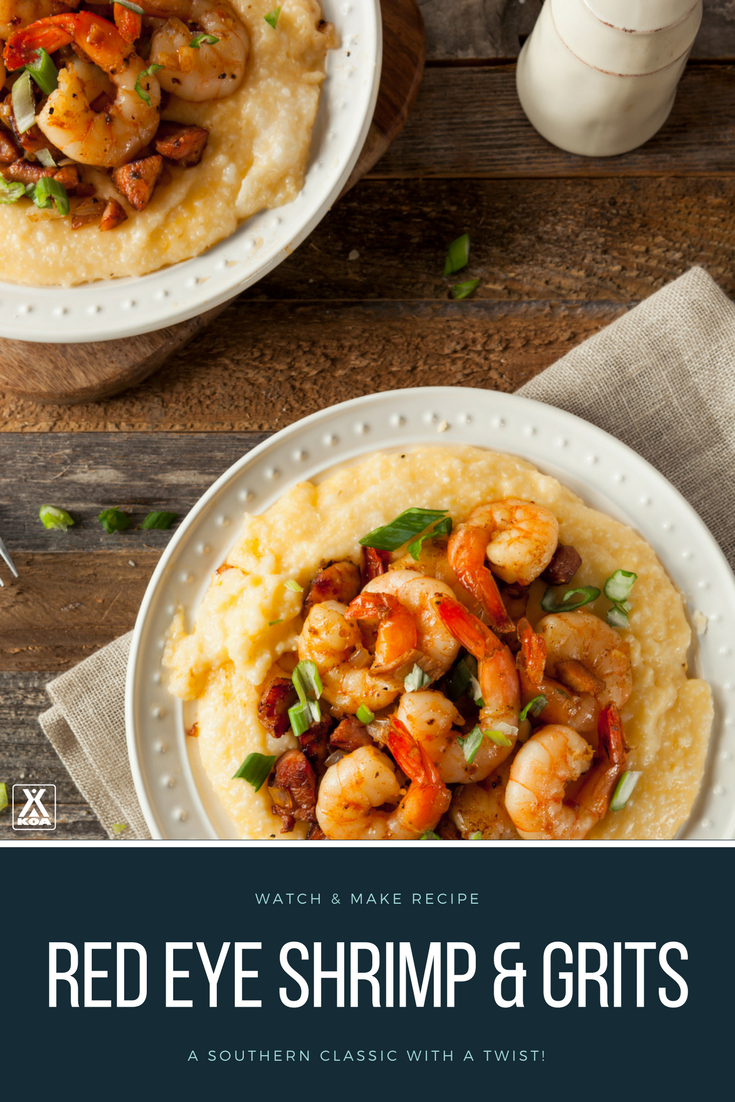 Save