Your Region by Region Guide to Quirky Ohio Destinations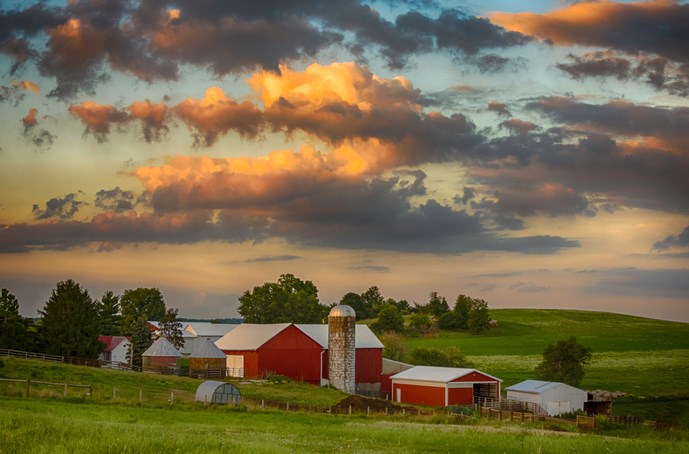 Our region by region guide to the state of Ohio will ensure you don't miss a fun, interesting, or quirky destination in the Buckeye State.
Since Ohio is shaped somewhat like a heart, its boosters often describe it as, "The Heart of It All." You can make your own judgment on that claim after experiencing the many charms and quirks of the Buckeye State. This guide will get you started and share plenty of KOA Journey®, KOA Holiday® and KOA Resort® campgrounds near all the action.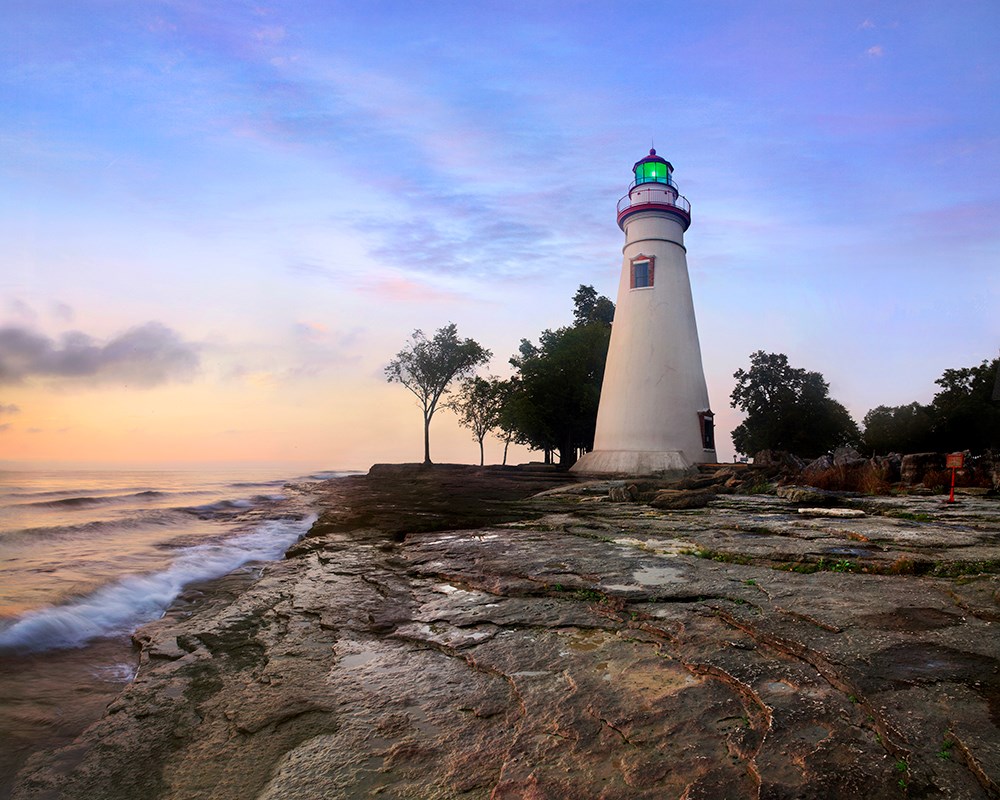 Lake Erie
Water lovers have 312 miles of Lake Erie shoreline to explore, and four KOA campgrounds from which to do it. From amusement and water parks, to fishing, boating, and nature preserves, there's something for everyone on Lake Erie.
The free print or digital Lake Erie Shores & Islands Travel Guide will help you plan around your specific travel dates.
The quirky must-see in this region is the Merry-Go-Round Museum in Sandusky, where a carousel ride is included with your admission. You'll get a guided tour and a woodcarving demonstration, too.
KOAs in this area:
Toledo East / Stony Ridge KOA Journey
Sandusky / Bayshore KOA Holiday
Thompson / Grand River Valley Holiday
Andover / Pymatuning Lake KOA

Northeast
Just below the northeastern portion of Lake Erie's shoreline you'll find an incredible diversity of attractions, including the fourth-largest Amish community in the world, along with the Goodyear Blimp hangar and airship base, the Soap Box Derby Hall of Fame Museum, the Rock & Roll Hall of Fame, and Cuyahoga Valley National Park.
Quirky manufacturing tour: whether you're an Airstream fan, or just get a kick out of watching things being made, you must take the Airstream Factory Tour in Jackson Center.
KOAs in this area:
Homerville KOA
Streetsboro / Cleveland SE KOA
 Salem / Lisbon KOA
Canton / East Sparta KOA Holiday

Northwest
South of Lake Erie's western shores you'll find a trove of interesting destinations, some perhaps quirkier than others including:
Neil Armstrong Air & Space Museum is named for Wapakoneta native son and the first man to step onto the moon, Neil Armstrong. In addition to spacecraft and a moon rock, be sure to visit the Astrotheater multimedia presentations.
Bicycle Museum of America in New Bremen celebrates the world's most popular vehicle. With over 1,000 bicycles in its collection, you'll see at least 300 at a time as the staff rotates the displays and featured exhibits.
Temple of Tolerance in Wapakoneta is the result of one man's passion for humanity. Every stone in Jim Bowsher's rock garden has a story since they came from around the world. If Jim is home, he'll tell you all of them. The temple is on his property and you can visit free of charge whether he's home or not. Get a sense of the place in this video.
KOAs in this area:
Wapakoneta KOA Holiday
Shelby / Mansfield KOA Resort
Butler / Mohican KOA

Central Ohio
It's easy to travel the Buckeye State in hub-and-spoke mode, from one of these four KOAs as your base camp:
Coshocton KOA
Sunbury / Columbus North KOA
Buckeye Lake / Columbus East KOA Holiday
Logan / Hocking Hills KOA
One way to plan a great vacation is to search for podcasts in the region you'll be traveling. Here's a great one on Central Ohio by Amateur Traveler. He also has a podcast on Northern Ohio and Cincinnati. All are about 30 minutes long—so listen on your commute to work or while washing dishes.
Quirky recommendation: "Cornhenge" outside Columbus in Dublin. Before you brush off the idea of visiting this installation of cement corn cobs in a former corn field, you should know that people actually get married there! Cornhenge honors not only the agricultural roots of the region, but also the history of land use at the site, from Native Americans through the present.

Southwest
Cincinnati and Dayton are the major cities in this region, and both boast of history and natural beauty aplenty. Cincinnati's sports teams, its location on the Ohio River, and its eponymously-named chili bring the Queen City a fair share of tourism limelight, so let's see what Dayton has to offer that can be just as much fun.
Dayton likes calling itself "The Birthplace of Aviation" since Wright Brothers Wilbur and Orville grew up in Dayton, and began building aircraft there. The Dayton Aviation Heritage National Historical Park, celebrates the history of manned powered flight. Poet Paul Laurence Dunbar's life and contributions are also featured there, at the historic site bearing his name.
Also in Dayton, is the National Museum of the United States Air Force, the largest military aviation museum in the world.
West of Dayton in Wilberforce, you'll find the National Afro-American Museum and Cultural Center, home to of one of the nation's largest collections of Afro-American materials. Items include a dress uniform owned by General Benjamin O. Davis, Sr., Alex Haley's typewriter and his final draft of Roots, and Gregory Hines's tap shoes.
Quirky manufacturing tour: Wilson Football Factory in Ada, where 120 workers produce as many as 700,000 footballs per year. If you can figure out an alternate explanation for "Deflategate" while you're there, please tweet it out to us @KOAKampgrounds.
KOAs in this area:
Dayton KOA Resort
Lebanon / Cincinnati NE KOA
Presidential Sites
Attention history buffs! Ohio is often called "cradle of presidents" because in addition to the seven presidents who were born in the state, president William Henry Harrison—although born in Virginia—was the first president elected from Ohio. These presidential sites are conveniently clustered in Ohio's Southwest and Lake Erie regions, making it easy to visit more than one in the same day.
Here's a list of all eight presidents with ties to the Buckeye State and links to Ohio tourism sites:
Fun fact: Grant, Hayes and Garfield were elected consecutively.
Travel Planning Tools
1. Ohio Tourism offers mobile apps for both IOS and Android devices for planning your travel and finding events during your vacation in addition to free printed guides.
2. Look for #Ohiogram and #OhioFindItHere hashtags on Instagram for travel inspiration.
3. Download your free seven-page guide to planning the perfect road trip. It includes tips, tricks, and handy worksheets to make it easy.
---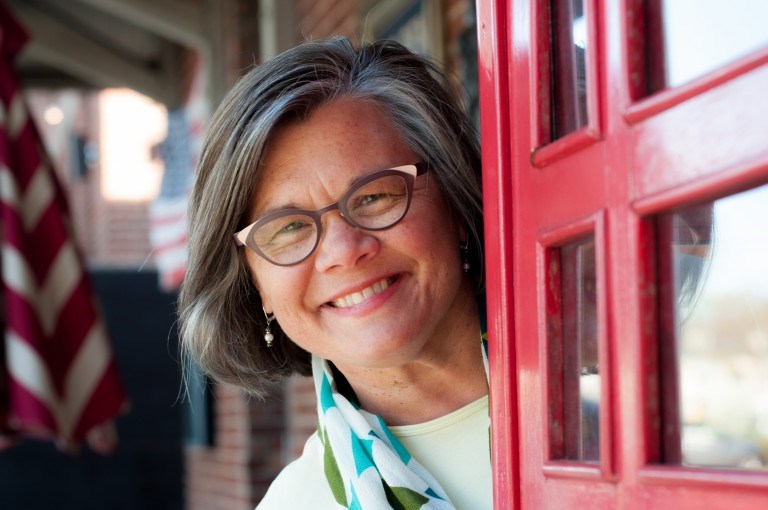 "American Road Trip Expert" Tamela Rich is an award-winning author, television travel expert, storyteller and adventurer. She began her love affair with the open road as a child, traveling with her family in the Vista Cruiser station wagon from Ohio to California every other summer.
Tamela founded and runs the Mountain & Music Motorcyle Tour Series. Her new book, "Hit the Road: A Woman's Guide to Solo Motorcycle Touring" is available in print and digital formats now.
---