Quick RV Maintenance Tips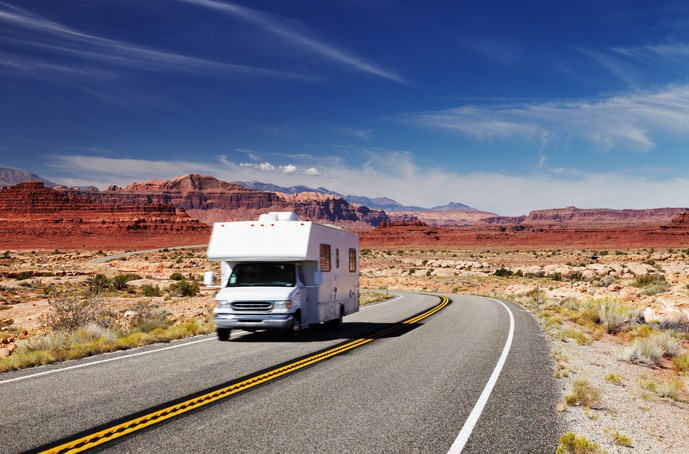 These RV maintenance tips will keep your RV running smoothly on the open road.
While owning an RV is 99% fun and games, there is that 1% that bears the responsibility of ensuring that your RV is up-to-date with its services. The last thing you want to deal with while embarking on an exciting RV excursion to your favorite KOA is mechanical issues, right? Seeing your "Check Engine" light go on while soaking up the desert sun on your trip down south is a sure way to turn your relaxing vacation into a stressful situation.
However, you can avoid having to deal with RV issues by staying on top of your scheduled services. In order to get the best use out of your RV, you have to treat it right, maintain it, and protect it from problems.
Below are the most important things you can do to keep your RV in tip-top shape so that you can keep adventuring, worry-free.
MAINTAINING YOUR RV
1. Change the Oil
Just like cars, RVs need to have their oil regularly changed as well. It is suggested that you change the oil on your RV about every 3,500 miles, but this can vary so be sure to check your specific RV's owner's manual for required oil change frequency. As you likely know, driving your RV without its regular oil change can lead to massive engine problems that could cost you serious money. Avoid this by putting on your calendar to have your oil regularly changed.
2. Change the Filters
It is absolutely necessary that you also regularly change the air, fuel, hydraulic, and coolant filters in your RV. Clean filters maximize your RV's fuel usage and keep your RV from overheating. By ignoring the filters in your RV, you can cause a great deal of damage to your RV and thus, a great deal of stress to you.
3. Maintain the Brakes
Ensuring that your brake pads have not worn and that your brake fluid is not low is also a crucial part of servicing your RV. It is a good idea to flush your brake fluid and entirely replace it every two years.
4. Seals and Seams
Over time, the seals and seams of your RV may wear. You should make it a habit to check the seals on your RV every six months and replace any seals that don't seem to be working at 100%. Faulty seals can lead to water leaking into your RV which equals water damage. And as you know, water damage can equal a lot of money if left unnoticed and unfixed.
5. Don't Forget About Your RV's Generator!
In addition to changing your RV's oil and filters, you need to remember to change your RV generator's oil and filter regularly as well. Remember also to run your generator once in awhile when you aren't using your RV to keep buildup at bay.
6. Check the Battery
The battery is crucial to the functionality of your RV, so be sure to check the battery before you head on your trip as well as on a regular basis. Check your RV owner's manual for specific information, but you should count on regularly changing your RV's battery every four years. If you aren't using your RV during the winter and you live in a colder climate, take the battery out of your RV and store it somewhere safe and warm. This will keep your battery from freezing, possibly breaking and being rendered unusable.
7. Measure the Tires
You want to check the tires to make sure they are maintaining their volume and have no leaks. They should be filled to their optimal pressure (this should be specified on the tire itself) to keep your RV running smoothly and getting the best gas mileage possible.
---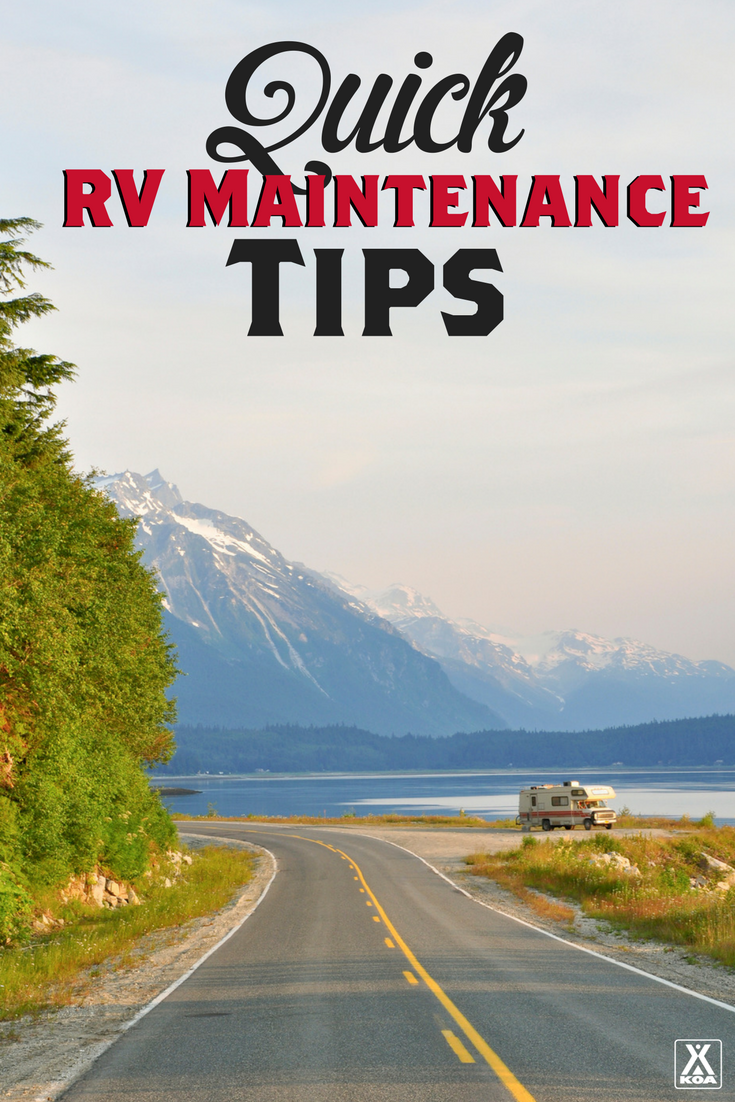 Save
Save