The Pueblo KOA Journey, owned and operated by Carolyn and Michael Stowe, has been named the 2021 Kampgrounds of America Campground of the Year.
The KOA Campground of the Year Award is KOA's most prestigious award, and is presented annually to a deserving KOA campground that demonstrates initiative, growth and exceptional guest service as shown by camper-generated reviews.
The Stowe's first purchased the Pueblo KOA Journey, located in Colorado, in 2004. At the time, the couple were both employed in corporate jobs in Vermont. The combination of cold Vermont winters and a longing to own business led them to search for an entrepreneurial opportunity.
Their love of camping led them to parks throughout the country, where they often found themselves talking about what they would do if they owned a particular campground. They started a serious search for their own campground in 2003. Six months later, they purchased the park in Pueblo, in southern Colorado's high desert.
The Stowe's and their two sons worked tirelessly on the campground, adding sites and amenities and constantly questioning campers about what they should add next. They added Camping Cabins, KOA Patio Sites™, water features, a new septic system, laundry, Jumping Pad and remodeling their aging A-frame building. They even added two KOA Deluxe Cabins, complete with their own kitchens and bathrooms.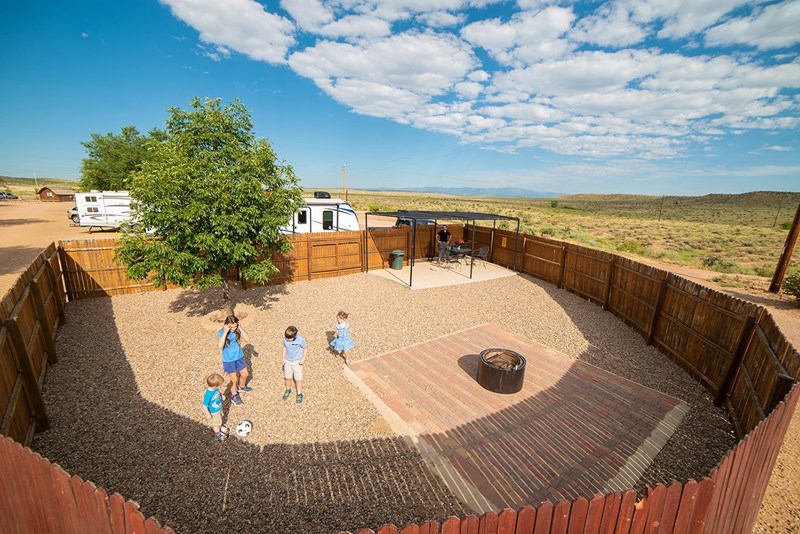 By 2016, they had grown their business to nearly 16,000 camper nights per year, but they weren't satisfied. Last year, they had pushed their camper night total to more than 21,000 nights and this year – despite the pandemic – were able to reach the 22,000-camper-night threshold by October 1.
In 2019, the Stowes expanded their park, adding 41 RV sites that allowed them to move long-term campers and free up space for more short-term guests.
"The Stowe's illustrate that you don't have to be the biggest campground with the most resources to be a great KOA," said KOA President & CEO Toby O'Rourke. "They make it happen through careful planning and excellent execution. They never lose site of the camping experience they want to provide."
---