Looking for the perfect campsite? Here's some tips to help you find "the one."
Hey, type-A campers: we get you. There's nothing uptight about wanting to find the perfect place to reconnect with Mother Nature. That's why we've provided you with this list of how to pick the perfect campsite so that you can relax and focus on tuning in to the great outdoors.
Follow these tips, and you'll be on your way to the site of your dreams:
Make sure your site fits your gear.
You'll be sorely disappointed if you find you've booked a primitive tent site for your 37-foot RV. It may seem like a no-brainer, but be sure to cover the basics before booking. Does your site have the hook-ups you need to power all your essentials? Are you going to have anxiety behind the wheel about parking your big rig on a back-in only site? Booking on sites like KOA.com gives you the low-down about your home away from home, so that you'll never make rookie mistakes – like arriving at an empty site expecting a full hookup.
---
Have it made in the shade.
Especially if you're a good ol' fashioned tent camper (we salute you), shade cover is vitally important to your experience in the great outdoors. Don't be afraid to call and ask your campground of choice what's up with their trees. Greenery doesn't just look pretty; it keeps your site cool throughout the day so that you can kick back at the end of the day in your tent – not a 150-degree vinyl death trap. If you're living the good life in an air-conditioned RV or cabin, you may want to take advantage of that complimentary vitamin D and choose a spot where the sun shines more freely.
---
Prioritize
If you're a tent camper who has a serious fear of the dark and ungodly urges to use the restroom at three every morning, you might want to make proximity to the facilities your top priority. If your mission is to swim until your heart's content, a lakefront site is the one for you. Or maybe camping just gives you a hankering for French fries and your campground's general store serves up a mean batch of 'em. Campgrounds can be big places, so be sure to choose a site located close to whatever it is your heart desires (and if you find a lakefront site with easy access to bathrooms and French fries, call us immediately).
---

Amanda McConnon is a writer for the nation's fastest-growing web and mobile travel planning platform, Roadtrippers. In addition to writing for Kampgrounds of America, Amanda enjoys writing and reading poetry. A self-professed "scenic route enthusiast," this Jersey girl is an ideal road trip companion.
Brought to you by KOA and our partners at:

---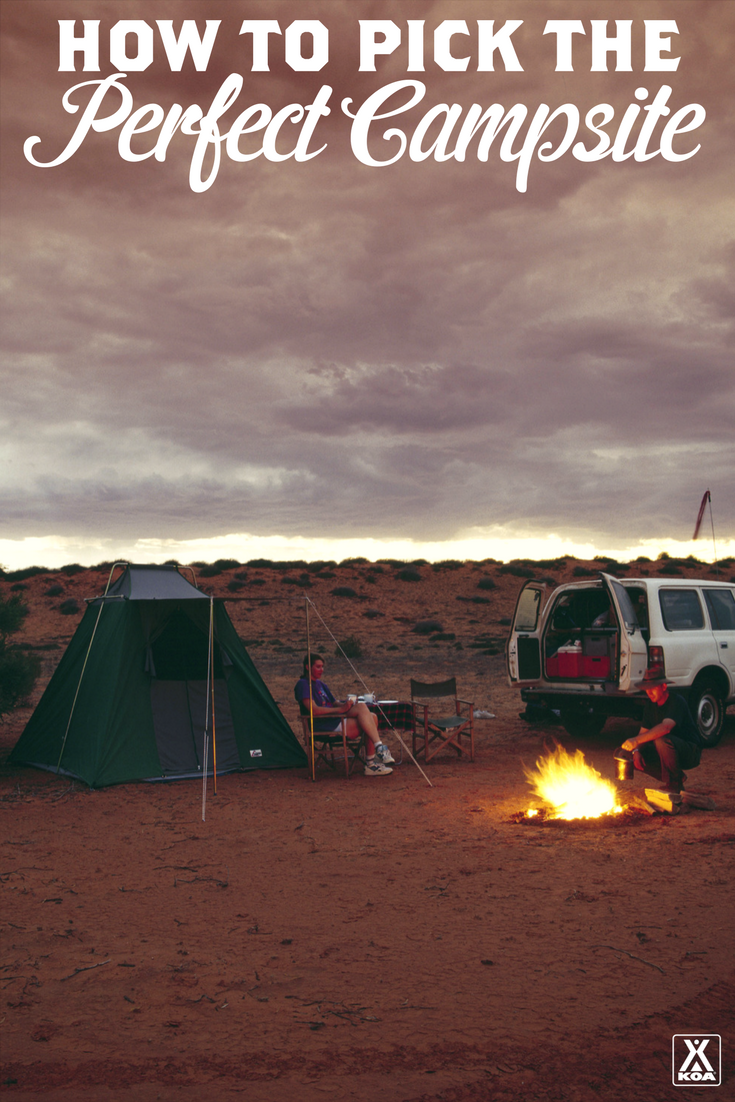 Save