Peppermint Fudge "Brownies"
Perfect for entertaining or giving as gifts, this fudge recipe is so easy and so, so good.
Ingredients:
¼ cup butter
1 pound semisweet or bittersweet chocolate chips
1 (14 oz.) can sweetened condensed milk
pinch of salt
½ tsp. peppermint extract
1 tsp. vanilla extract
1/2 cup peppermint candy, broken into pieces
Butter an 8×8-inch pan. Combine butter, chocolate, sweetened condensed milk and salt in a double boiler and heat just until chocolate is melted, stirring until smooth. Alternately, combine ingredients in a microwave-safe bowl and heat until melted, about 1-2 minutes, stirring every 20 seconds or so. Add peppermint and vanilla extracts. Pour into prepared pan, sprinkle with peppermint pieces and chill for at least 3 hours or overnight. Cut into squares and serve.  Makes about 20 squares.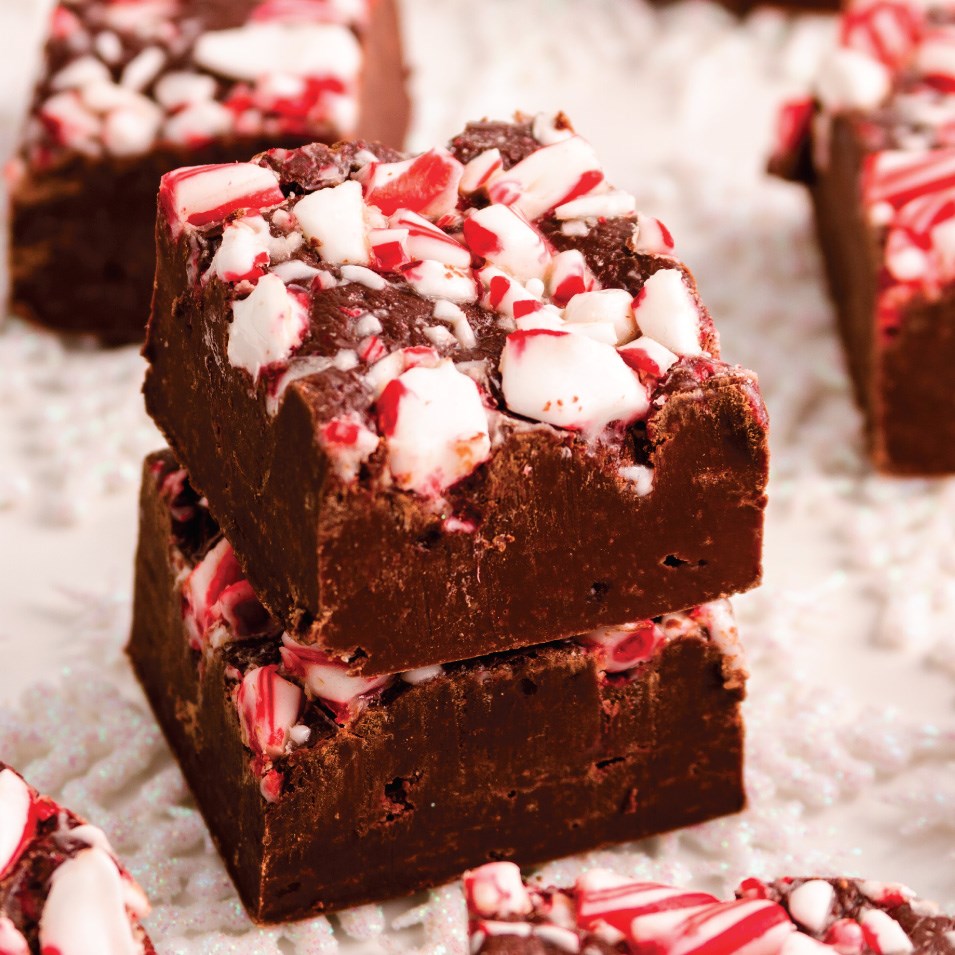 ---
What are your favorite holiday cookies? Share them in the Comments below or with #KOACamping – we'd love to hear from you. Happy Holidays!