Pecan Crescents
Also known as Mexican Wedding Cookies, these sweet little treats are filled with toasty, buttery, melt-in-your-mouth goodness.
Ingredients:
1 cup butter, softened
½ cup powdered sugar, plus more for rolling
1 Tbsp. vanilla extract
½ tsp. salt
2 cups flour
1 cup finely chopped toasted pecans
Preheat oven to 325 degrees. Creamy butter, powdered sugar, vanilla and salt until light and fluffy, about 3 minutes. Add flour and mix to combine. Stir in pecans. Shape into 1 inch crescents or roll in balls. Place on baking sheets and bake for18-20 minutes until bottoms turn golden brown. Cool for 5 minutes. Roll in powdered sugar while cookies are still warm and cool completely on racks. Makes about 3 dozen.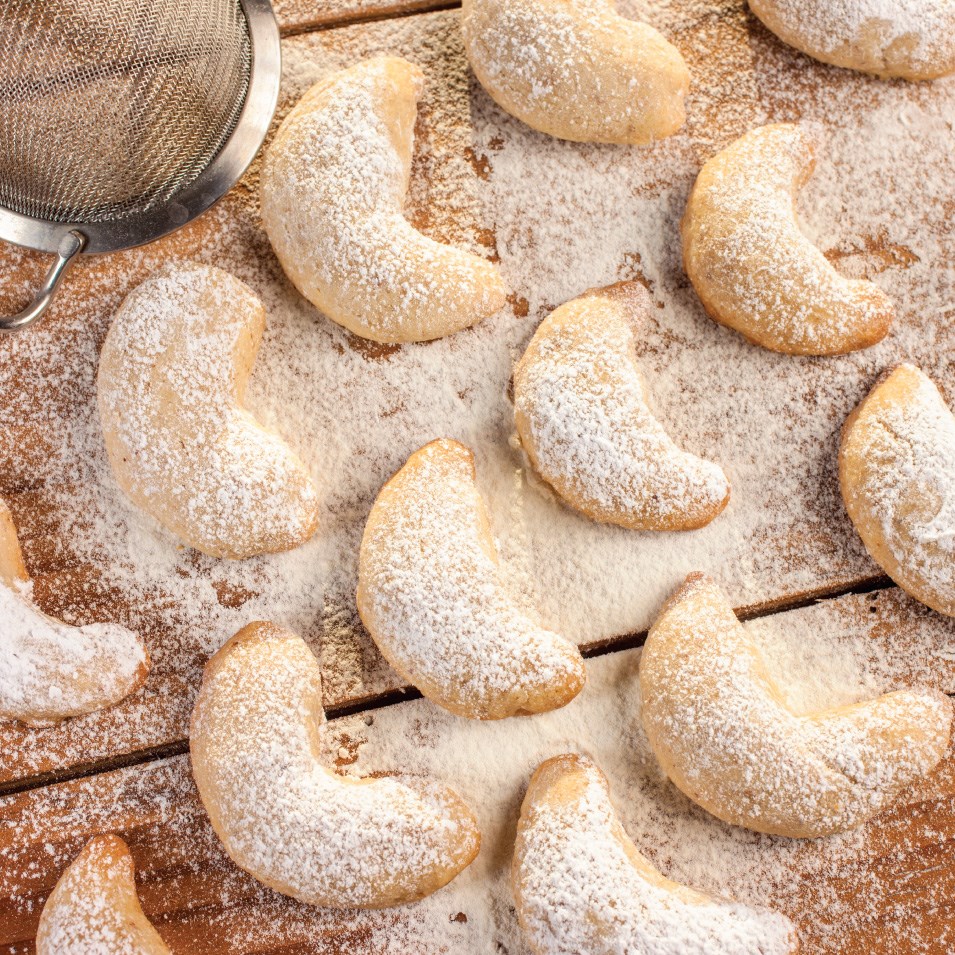 ---
What are your favorite holiday cookies? Share them in the Comments below or with #KOACamping – we'd love to hear from you. Happy Holidays!