Visit the new Palm Springs / Joshua Tree KOA and stay in a desert oasis.
Located just 10-miles from one of California's most popular destinations – Palm Springs – Palm Springs / Joshua Tree KOA (formerly the Desert Pools RV Resort) makes the most of the subtropical paradise of Coachella Valley. But that's not all this location has going for it, owned by the Bell family's Kampground Enterprises, Inc, this KOA is also conveniently located near one of the nation's most popular national parks.
"Joshua Tree National Park has become an increasingly popular destination in recent years. It saw an extra half-million visitors in 2016 and the national park campsites regularly sell out," Josh shares. "We're glad to offer a camping option with 45-minutes of the park entrance."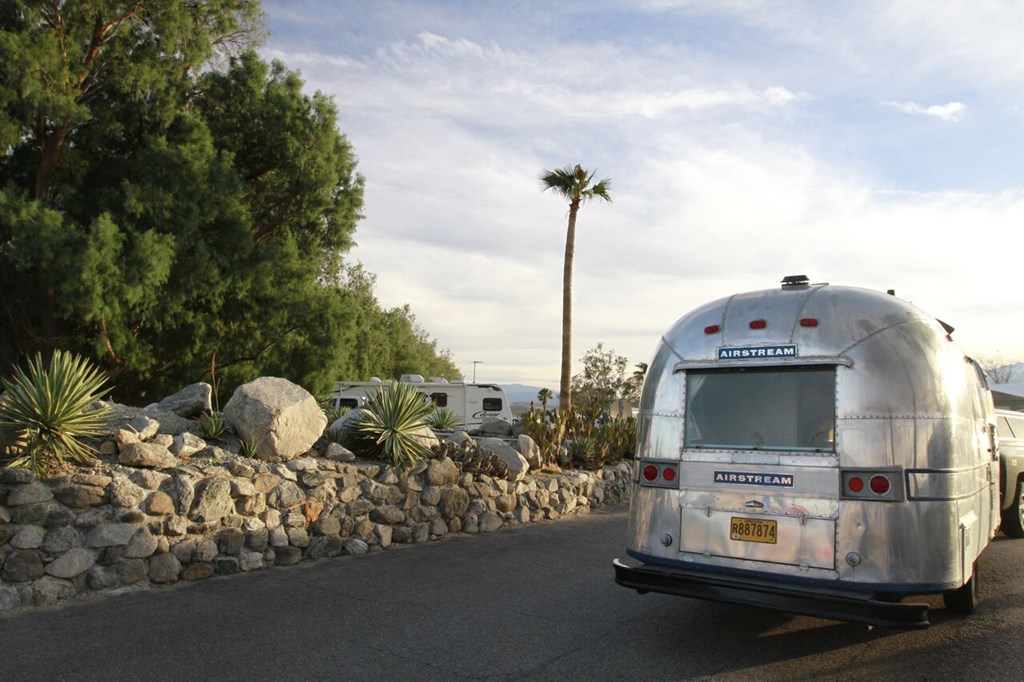 Manager Joannie Stevens agrees, "After spending the day hiking in the dessert, rock climbing or taking a scenic drive through the park guests are always glad to come to a campground with lots of amenities. The ice cream is especially popular."
Some of the many amenities at the campground include a relaxing resort-style pool and three hot tubs, all fed from therapeutic natural hot springs. Pickleball, horse shoes, shuffleboard, billiard and rec room, fitness room and a variety of activities are also available. Bike rentals, miniature golf and a playground are perfect for kids, and a newly completed Kamp K9 awaits four-legged campers.
"We've added a new Kamp K-9, tent sites with water and electric, new picnic tables, and propane campfires since traditional fires aren't allowed in the desert," notes Josh.
They've also added a new WiFi system and a store with a small gift shop that Josh says, "our repeat guests have really noticed and appreciated."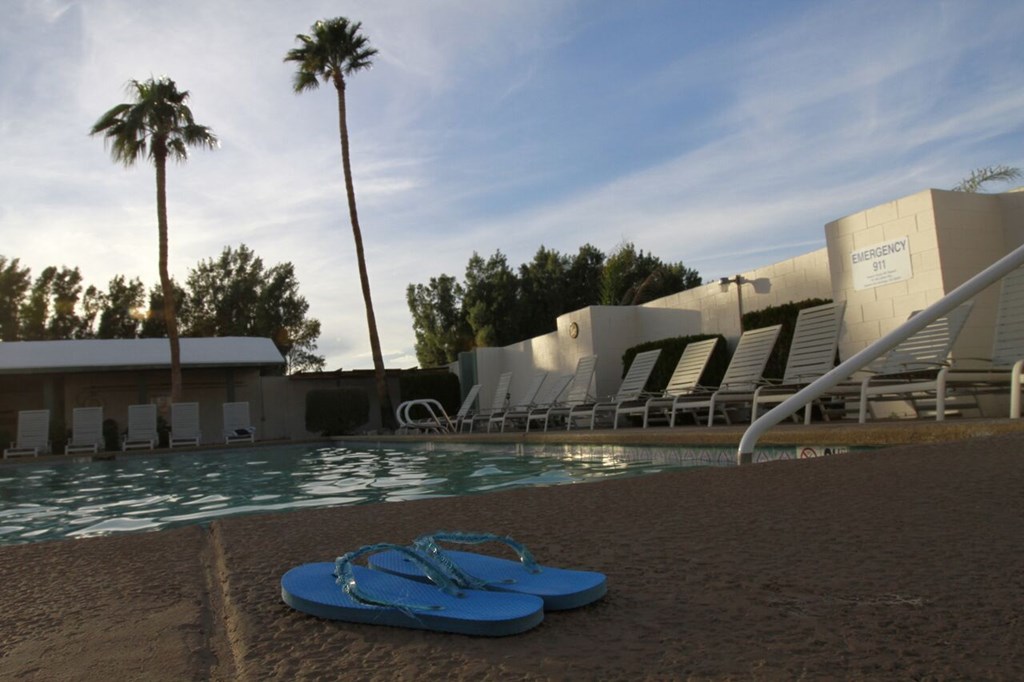 Those guests present a wide range of visitors from families to international travelers to a vibrant snowbird community. For the latter group, the fact that the campground is non-membership is a big draw.
"We are excited to offer a campground location in Palm Springs/Palm Desert that is a non-membership park–so everyone is welcome whether for an overnight stay or all winter long," says Joannie. "That means we can offer great family camping experiences and still maintained the active snowbird community that has been here for many, many years."
To serve their overnight campers and snowbirds alike, the campground offers newly installed Tent Sites in addition to comfortable RV Sites with 50-amp service and full hookups. Deluxe Cabins, which feature private baths, full kitchens and linen service are also popular with camping guests.
In fact, the popularity of Deluxe Cabins means more will be added in addition to a host of other updates. "In the year ahead, we'll add 16 Deluxe Cabins, new Glamping Tents and new Deluxe Patio Sites," Josh announces. "Those will enhance the experience of our existing pickleball courts and hot spring-fed, resort-style pool and spa."
Located at 70405 Dillon Road in Desert Hot Springs, the Palm Springs / Joshua Tree KOA is one of more than 500 open-to-the-public KOA campgrounds in the Kampgrounds of America system in the U.S. and Canada. The campground welcomes seasonal guests as well as overnight visitors and is pleased to offer discounts and Hot Deals. It is open year-round.
For more information, please phone 760-251-6555 or visit www.koa.com. Reservations are available online or by phoning 800-562-9681.
---
Save
Save
Save