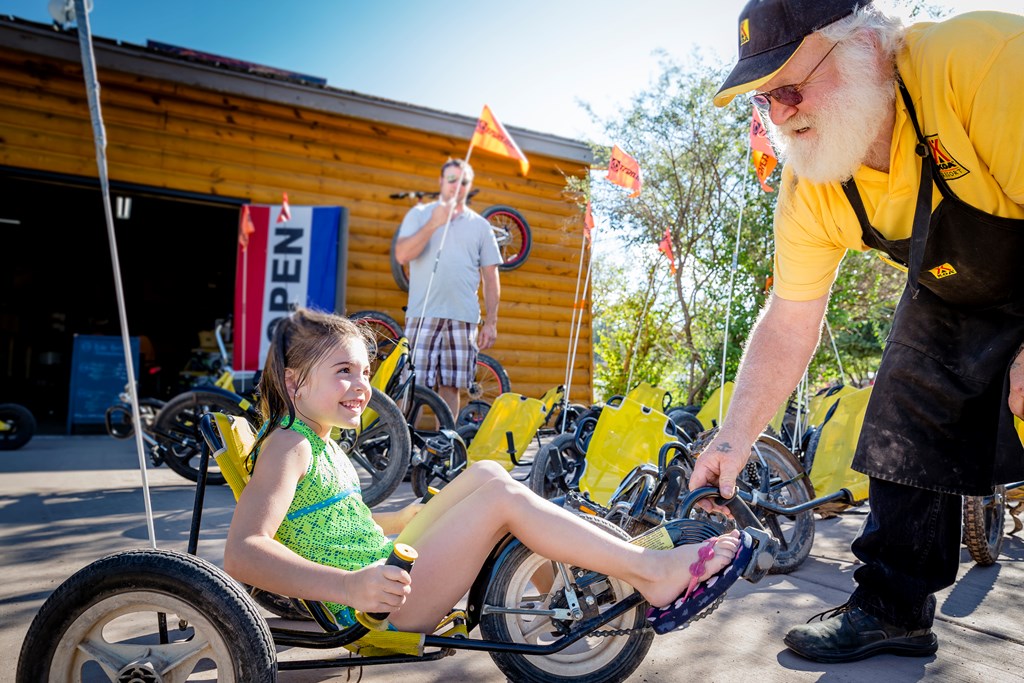 Owning and operating a campground sounds like a dream job for some of us. Full-time campground living can mean ditching the city for gorgeous scenery, socializing with happy campers, gathering around crackling fires and finally perfecting that perfect s'more.
With over 500 locations across the US and Canada, KOA's owners and managers live the campground lifestyle daily. And while there's lots of fun to be had living and working on a campground, there's a fair share of hard work, too. So what's the day-to-day life of a campground owner really like?
The best way to answer that burning question is to ask the experts – KOA owners. Here's what they had to say.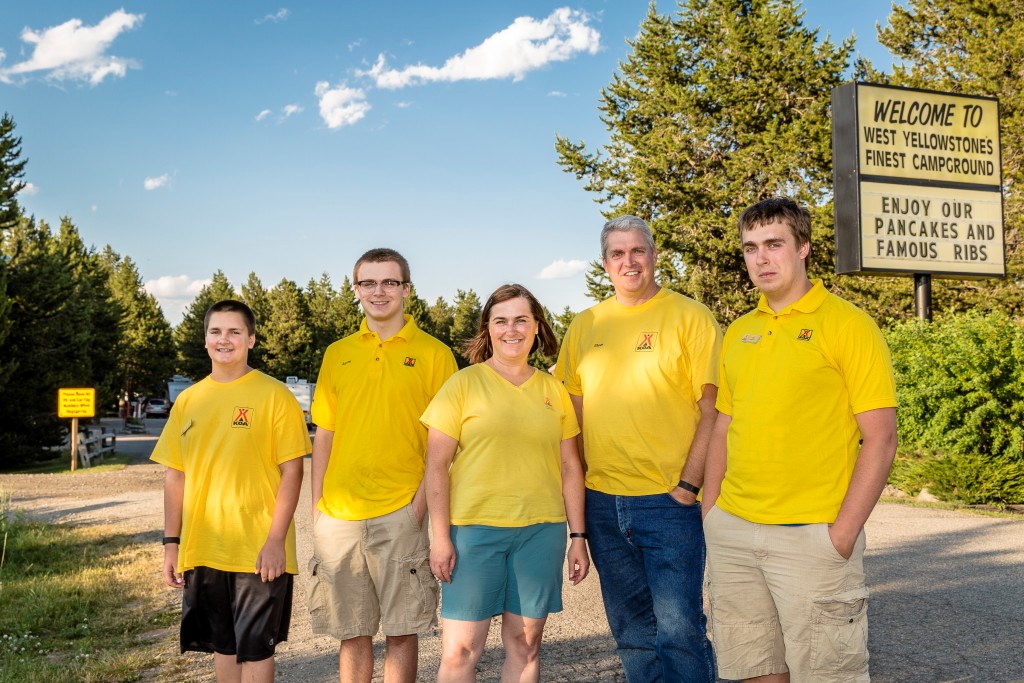 So we're curious, what sparked your interest in owning a KOA?
"We began our journey to own a campground because we wanted to be in business for ourselves and thought people coming to us for vacation would be a great way to be around happy people while making money at the same time." Anita & Bill, Chautauqua Lake KOA Holiday
"After our daughter went to college we sold the house, bought a fifth wheel and went on the road after learning about KOA's Work Kamping Program. We thought we'd Work Kamp for years, but the universe had other plans. We loved campground life and started looking for a KOA to buy never dreaming we would find the perfect place so quickly. We visited, fell in love and the rest is history." Iris & Ken, Bay Center / Willapa Bay KOA Journey
As a campground owner, how would you describe your typical day?
"If a day is ever 'typical,' that's not typical! I try to have a punch list of things that need to be done every day, however, if a sewer is clogged, a site had lost power, or a mess is made the priorities change promptly. We've got to roll with things accordingly; but I love the uncertainly that each day brings. I also love four and half months off to work on camp projects." David & Lori, Indianapolis KOA Holiday
"Not including walking the dog? We monitor the public areas early to assess what needs to be done each day. Then we look at reports of outgoing and incoming campers to get sites cleaned and setup for incoming guests. We plan gatherings, monitor and order stock, manage a full office and maintenance staff. There is the phone to answer, fire wood to deliver, gardening to be done and making sure guests are safe and comfortable. That's just a quick glimpse!" Patti & Henry Grover, Augusta / Gardiner KOA Journey
What do you like most about owning a KOA?
"We love our campers. We're blessed to have some of the greatest families ever who camp with us season-after-season. Many camp multiple times each year and we love laughing and seeing the kids have fun. We've had the honor of watching families make a great investment of love in their children and produce fine, successful adults. Beyond that, we love being a KOA because they bring us a world of support other campgrounds don't have. KOA is a benefit to our business and supports us meeting our campers' needs." Tim & Robyn, Meadville KOA
"Owning a campground is a life for us and we thoroughly enjoy the friendship of our campers. We aren't in this to become rich, it's the friends we make both on the campground and within the industry that will last a lifetime. There is a camaraderie in the KOA system we like as well. You know that you can call any campground owner and they will be there to help you out." Garry & Vicki, Shelby / Mansfield KOA Resort
"Being a part of making memories is something special. When you get to help someone build their first ever campfire or roast their first marshmallow it makes it all worth it." Iris & Ken, Bay Center / Willapa Bay KOA Journey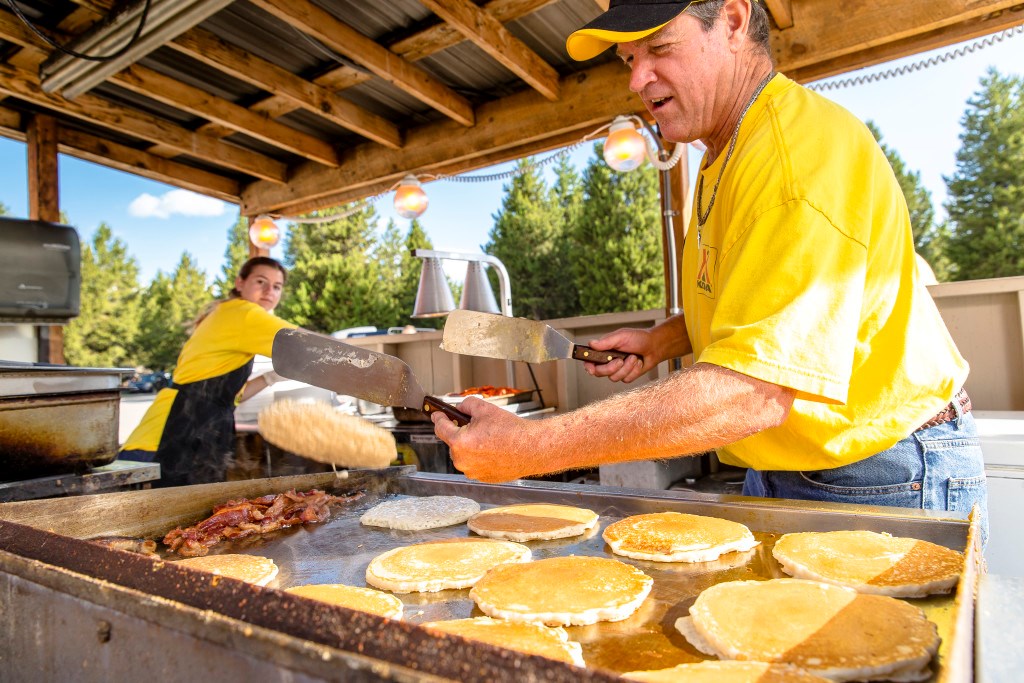 What's your best advice for someone interested in campground ownership?
"To be successful it takes many hours or hard work. The campers like to see the owners involved." Garry & Vicki, Shelby / Mansfield KOA Resort
"Never stop learning. We've spent the last three years learning a business we thought we knew!" Chris, Bangor / Holden KOA Journey
"Enjoy what you do and do what you enjoy! Also, don't forget to stop and take a few moments each day for yourself." Anita & Bill, Chautauqua Lake KOA Holiday
"Start in the Work Kamping Program and work at a couple of KOA's for a few seasons. This will give you a good idea of the culture and work required to own a KOA campground." Iris & Ken, Bay Center / Willapa Bay KOA Journey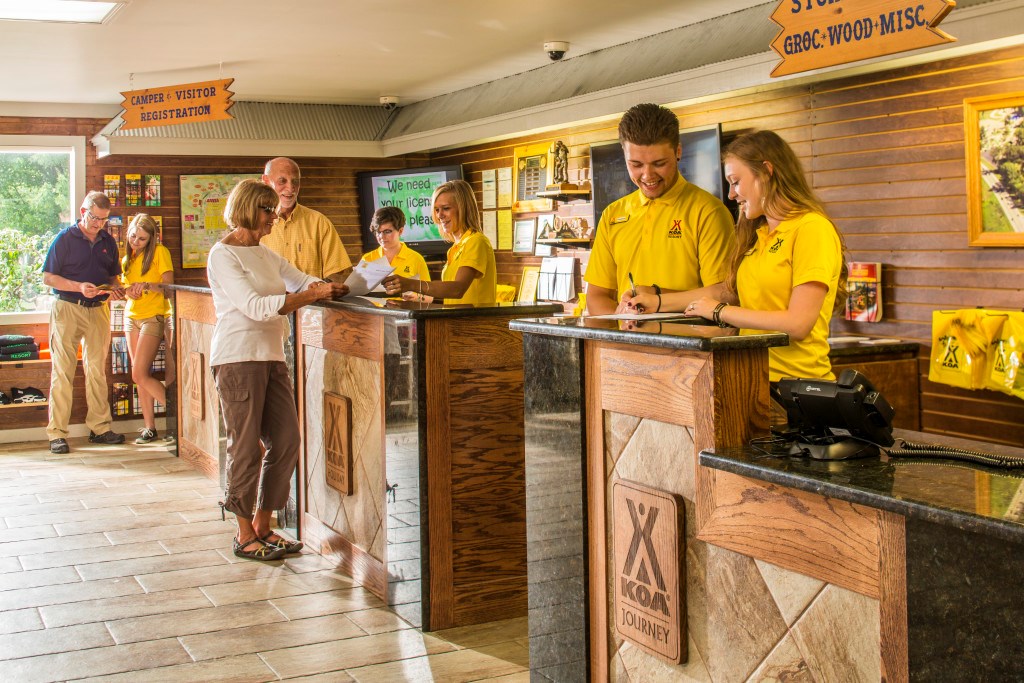 And we can't help but wonder, what did you do before owning a KOA?
Bill: I was a farmer
Anita: I worked as a teacher, but was also a mom and a waitress
Garry: I designed waste water and water facilities as an engineer
Vicki: My previous career was as a high school band and choir director
David: I owned my own logistics company in northern Ohio
Tim: Prior to KOA I was an office manager and division accountant
Robyn: I developed circuit board photo polymer films as an engineering technician
Ken: I was employed by Walmart
Iris: I was a project manager at a check printing company
Chris: I was in advertising sales for Yellow Pages
Join our next KOA Buyer's Workshop to Learn More
Are you thinking about buying and owning your very own campground? Sign up for our KOA Buyer's Workshop to learn how to turn your dream into reality. Hosted at a KOA campground, workshop presenters including industry experts and KOA owners you'll get the unique opportunity to see the inner-workings of a campground and receive hands-on learning about what it really takes to own a campground.
Sample Topics
Benefits of Campground Ownership
Factors in Buying an Existing Campground
Understand Asking Price & Valuation (primarily owner/operator scenarios)
Acquiring the necessary funding
Moving from Contract to Closing
The scope of Campground Insurance required
Overview of owning and operating a campground
Understanding KOA Franchising and the KOA Franchise System
Our Next Buyer's Workshop
October 19 – 20, 2019
Fort Collins / Lakeside KOA Holiday
Fort Collins Colorado

Call (800) 548 – 7239 to learn more and reserve your spot or Click here to learn more!
---
Want to learn more about owning your very own KOA? Visit www.ownaKOA.com.
Save
Save
Save
Save
Save
Save
Save
Save