A Trip to Ontario Offers Something for Everyone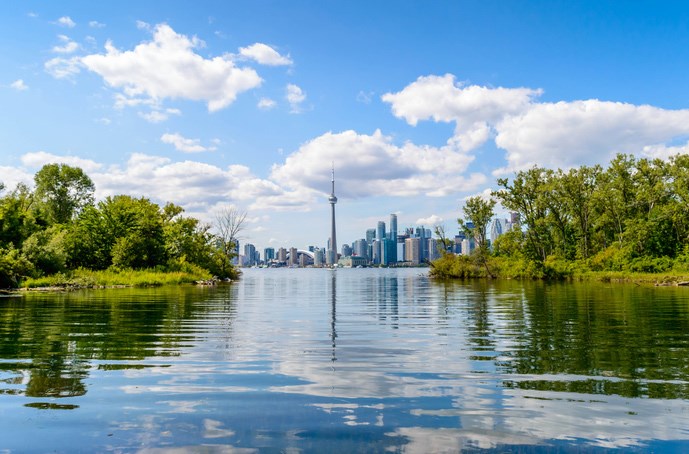 The province of Ontario offers water-based fun galore—and a whole lot more.
When you think of Ontario, you may have a hard time wrapping your head around Canada's second-largest province. Well, let us give you a simple visual that we believe puts it in perspective rather nicely: Picture Ontario as a natural water park twice the size of Texas.
Of course there's more to Canada's most populous province than water. Cosmopolitan cities, charming small towns and fascinating cultural attractions are just a few of the distinctly drier vacation possibilities that come to mind.
But weigh those admittedly intriguing man-made diversions against Ontario's 250,000 lakes (including all five Great Lakes) and more than 6,200 miles of rivers, and we think it's a safe bet you'll be devoting at least some time to floating during your visit.
And speaking of your stay, you'll find more than a dozen KOA Campgrounds strategically located throughout Ontario. All filled with friendly people ready, willing and able to help you get the most out of your stay.
To help you hit more of those high points in less time, we've put together the following rundown of what we consider to be Ontario's greatest hits:
Sticking with this water-park theme for just a bit, Ontario offers several opportunities to get your rollercoaster fix with whitewater rafting on the Ottawa River, located roughly 90 minutes northwest of Canada's capital city. To partake of this natural thrill ride, check out these outfitters .
Not surprisingly, all this water means there's plenty of great fishing to be had here as well. Whether you wet your line from a boat, from shore or simply wade right in after the fish with fly rod in hand, you'll find everything from trout and walleye to salmon and sturgeon ready and willing to take the bait.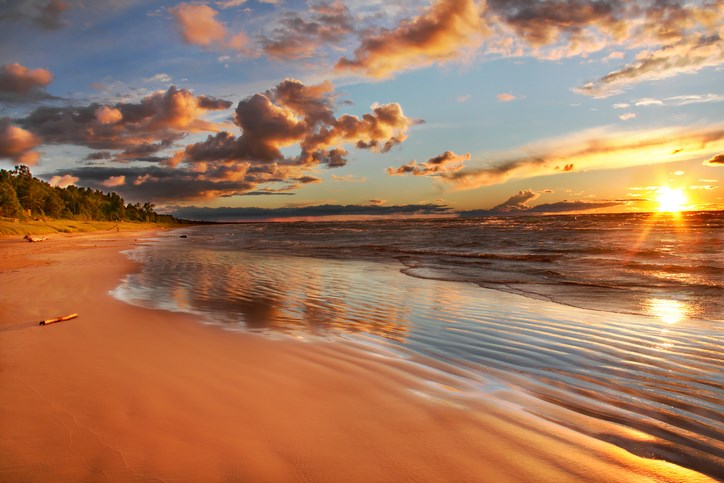 Ontario also has beaches galore. Topping that list would be Wasaga Beach. Located on the shores of Lake Huron two hours north of Toronto, this 8.5-mile-long stretch of sand is said to be the longest freshwater beach in the world.
Closer to the US/Canadian border you'll find the 1000 Islands region, which is actually something of a misnomer. Apparently there are precisely 1,864 islands located over this 50-mile stretch of the St Lawrence River. With all this to explore, the area is a boater's paradise. If you didn't bring your own, daily scenic cruises will show you the fairy tale castles and fabulous waterside mansions built here by previous generations of wealthy families.
Finally, no discussion of Ontario's watery wonders would be complete without mention of Niagara Falls. Besides standing mesmerized on the shore staring at the 45,000,000 gallons of water that plunges over Canada's 187-foot Horseshoe Falls every minute, there's the popular Maid of the Mist boat tours and the Journey Behind the Falls. If you prefer wine to water, the Niagara region is also home to more than 60 wineries.
KOA Can't Miss: For a more adrenaline-tinged encounter with the Niagara River, climb aboard the brightly-colored craft of Whirlpool Jet Boat Tours —just don't expect to walk away dry!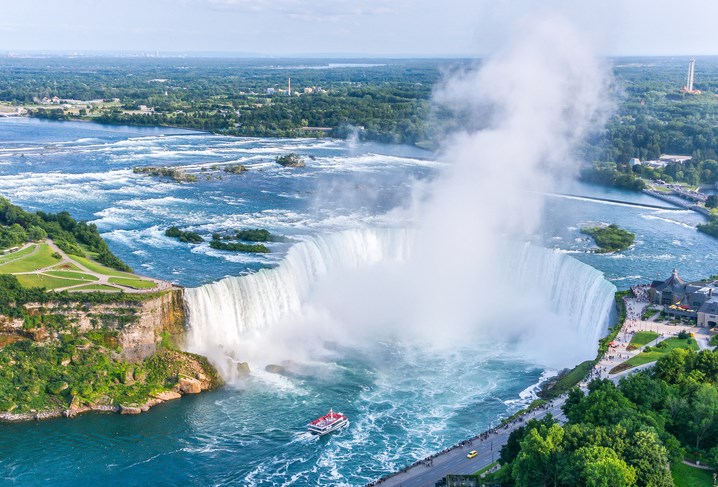 Once you tire of all this natural abundance, Ontario has two major cities offering more civilized diversions. Toronto, the province's capital and most populous city, has a hip urban vibe that includes more than a dozen world-class museums. Shopaholics will find the PATH, a unique underground mall with 19 miles of tunnels housing more than 1,200 stores, will test both their endurance and credit card limits.
KOA Can't Miss: To really see Toronto requires a trip up the 1,815-foot CN Tower, the tallest freestanding structure in the Western Hemisphere. You can just admire the outward view, or step onto the glass-floor and look straight down. Daredevils will want to try the new EdgeWalk where they can stroll around outside on the circular pod's roof (tethered to a safety line) 1,168 feet above the city below.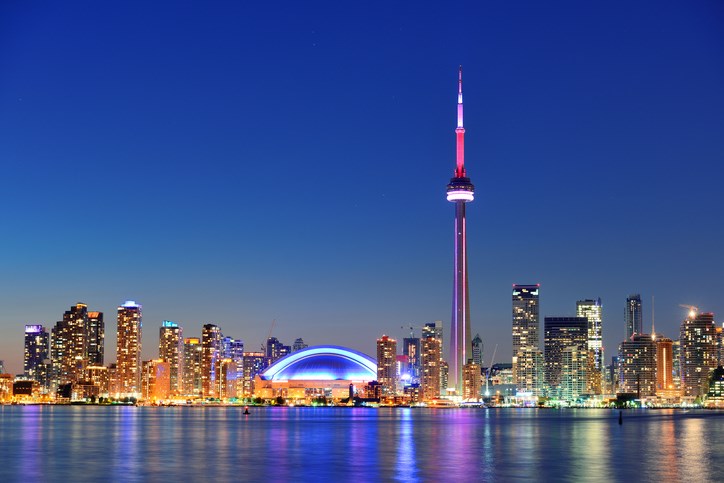 Ottawa, the nation's capital, is home to the grand buildings of Parliament Hill, where you can witness the colorful Changing Of The Guard ceremony every morning during summer. The city's venerable Byward Market takes place 363 days a year, featuring as many as 150 stalls where craft and food vendors hawk their wares, including the tasty and iconic Beaver Tail pastry. Ottawa also has a number of impressive museums that are worth a visit.
KOA Can't Miss: Be sure to start or end your tour of Ottawa's fascinating Royal Canadian Mint by taking the opportunity to heft the $750,000 gold bar in the building's lobby (sorry, no free samples).
Even with all these amusements, we can tell you we've barely scratched the surface of the fun to be had in the province of Ontario. Which explains why there are more than a dozen KOA Campground locations full of friendly people who'd love to see you back on your next visit.
Alan Rider
---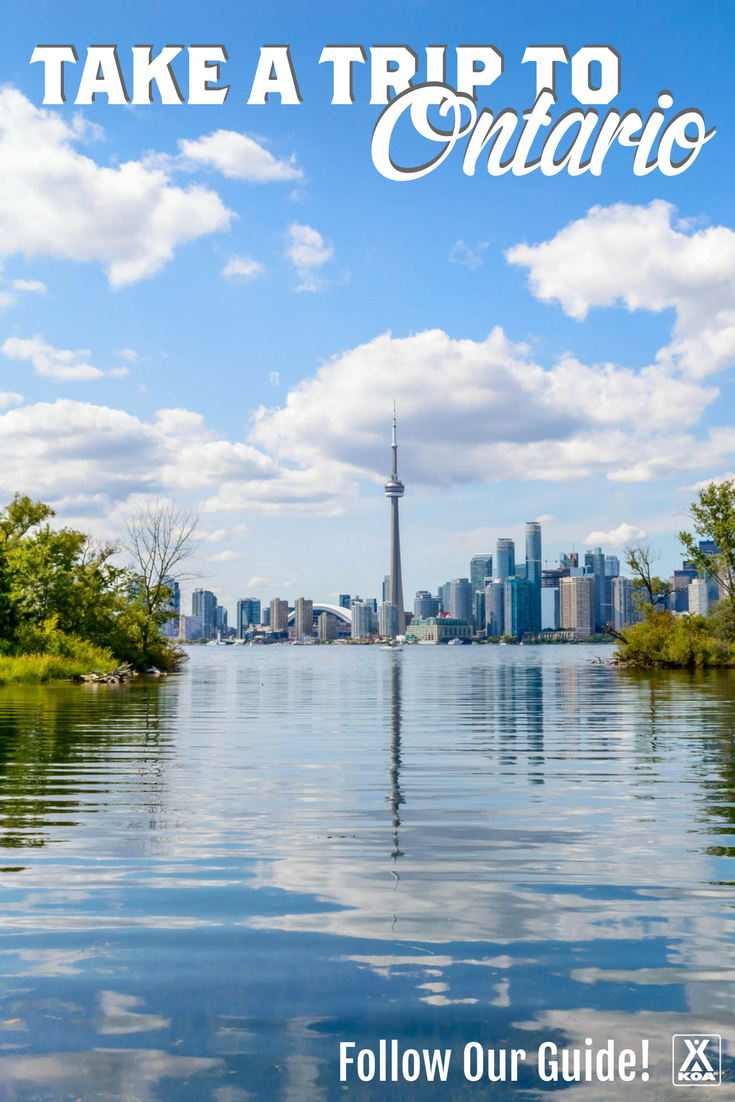 Save
Save