Add a bit of gourmet to your camping menu with this easy and tasty pasta recipe.
Camping food does not always have to only be hotdogs, burgers, and s'mores. While those options are easy to cook and tasty in their own right, this gourmet camping recipe will have you feeling like a professional chef at your campsite. Cooking while camping can seem overwhelming, but with the right amount of prep work at home, you'll be eating like a king in no time.
Any gourmet camping recipe you choose to make will probably involve some sort of prep work before you leave. The following recipe for one pot tomato basil pasta is a great first gourmet camping recipe to try. The fact that it only requires one pot and has a small ingredient list makes it the perfect way to have an especially tasty meal once you get back to the campsite for the evening. We can personally guarantee that it will taste amazing after a long day of hiking or other outdoor activities.
---
One Pot Tomato Basil Pasta
Ingredients
1 pound spaghetti (or any kind of noodles you prefer)
1 pound cherry tomatoes, cut in half
6 cloves of thinly sliced garlic
¼ cup extra virgin olive oil
2 teaspoons salt
Ground black pepper
Fresh basil leaves
At home:
Before you leave for your camping trip, halve the tomatoes and slice the garlic. Store in high-quality, airtight containers for transportation to camp. Do this as shortly before leaving as possible. If you don't mind doing some cutting at camp, you can wait to do this step, but the prep work makes things even easier when all you want to do is satisfy your hunger.
At camp:
Put all the ingredients, aside from the fresh basil leaves and black pepper, into a pot large enough to hold all the ingredients plus 5 cups of water. Put the pot over your fire and bring it to a boil. Once it's boiling, continue to cook it while stirring every so often. Once the noodles reach your preferred level of doneness, take the pot off the heat. Add some freshly torn basil leaves and black pepper to taste and that's really all there is to it!
Use this basic recipe as a guide, and add other ingredients that you may enjoy or think would mix in well. Some chicken you grilled and chopped before leaving for camp would pair nicely in this dish, but let your creativity come out and make this dish your own.
---
Recipe courtesy of Roadtrippers and dirty gourmet.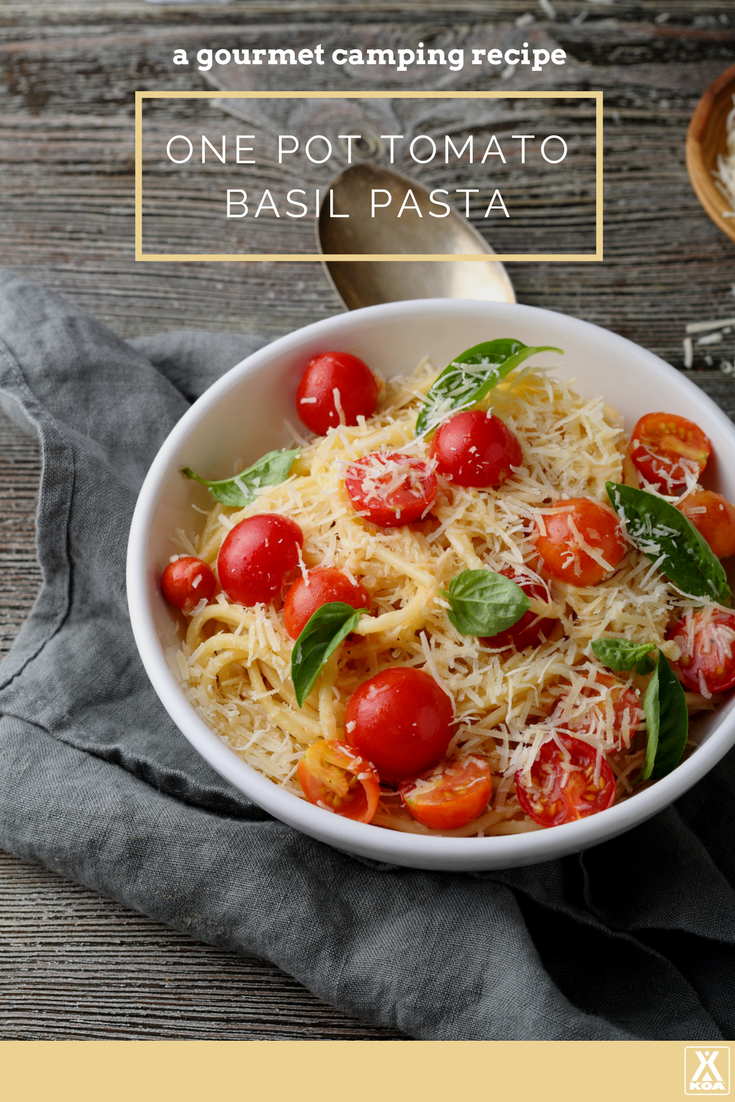 Save
Save
Save