Now is Prime Time to Island-Hop in Georgia
With its mild weather year-round and sun-soaked beaches, Georgia's coastline is a sleeper hit when it comes to winter travel, especially when you factor in how it's far less crowded than beaches in neighboring Florida and South Carolina. Lined with 15 barrier islands that are all stunningly diverse, from the touristy beaches of Tybee Island to the national park on Cumberland Island, Georgia's coast has a something-for-everyone vibe going for it, all within an easy and scenic road trip. With winter upon us, now is the ideal time to island-hop in Georgia — here's where to go and what to do along the way.
Visit these Georgia Islands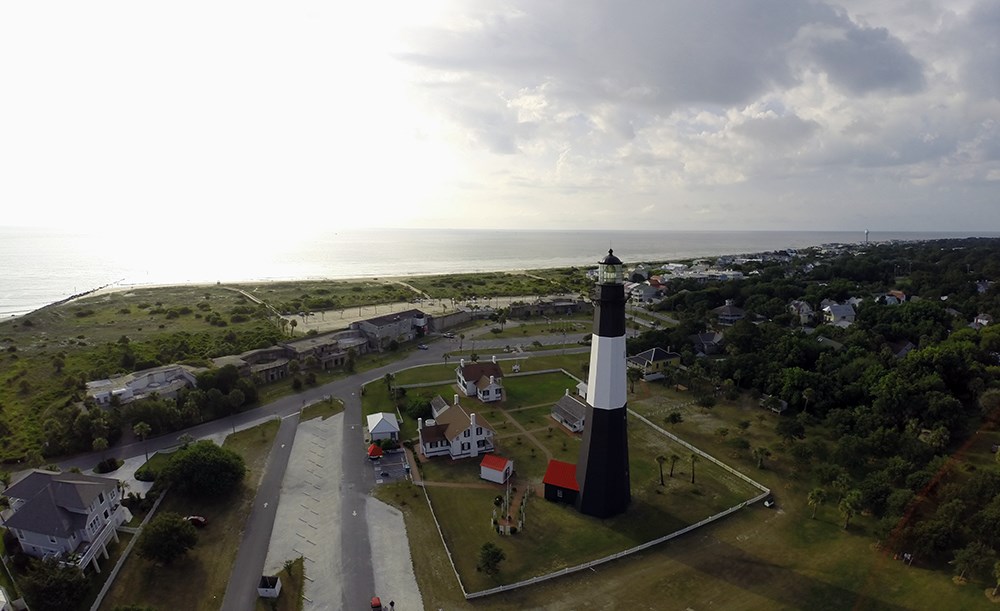 Tybee Island
Start on Georgia's northernmost island, Tybee, just across the Savannah River from South Carolina and about 30 minutes east of Savannah. Albeit touristy (with all the kitschy beach stores and beach bars to show for it), winter is a quieter season for this beautiful coastal community, which is one of four barrier islands accessible by car. Like nearby Savannah, Tybee feels effortlessly casual and family-friendly, with tons to see and do beyond just sunbathing in the sand (though the beaches are certainly lovely for that), like visiting the oldest and tallest lighthouse in the state, exploring Fort Pulaski National Monument, embarking on a dolphin tour, feasting on fresh-as-can-be seafood platters at the Crab Shack, and screaming for banana pudding ice cream at The Sugar Shack.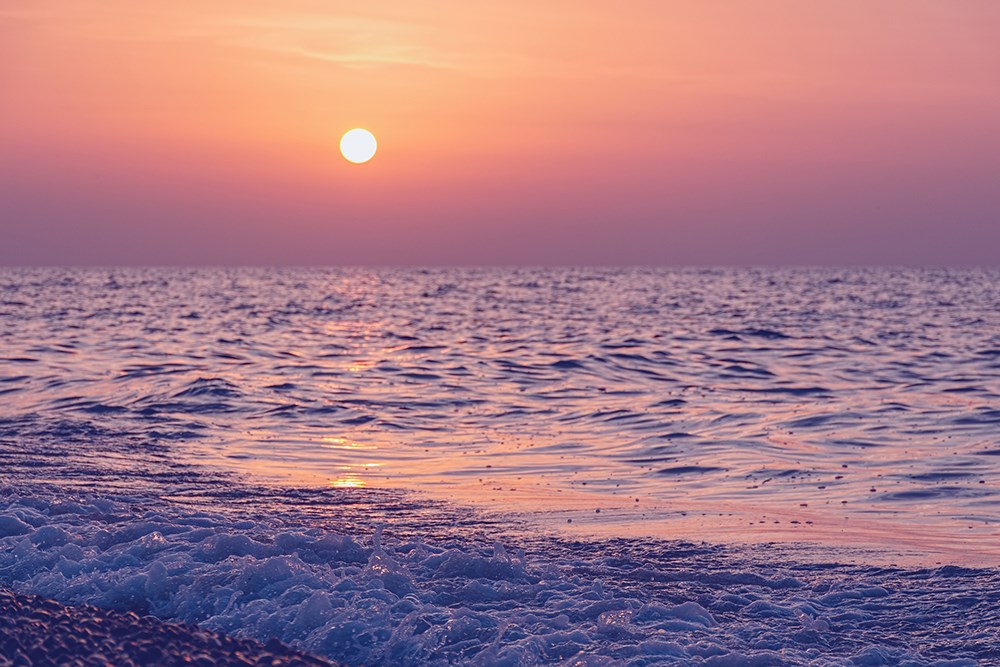 Sea Island
The cream of the crop when it comes to Georgia's most popular barrier islands is the Golden Isles, a lineup of four luxe oceanic getaways in the middle and southern parts of the state. One of said isles is the decidedly luxurious and elite Sea Island. Actually a gated resort community, filled with sprawling hotels and perfectly preserved beachfront, Sea Island has become a timeworn tradition for family vacations, honeymoons, and group getaways. The Cloister at Sea Island is the anchor of the island, a sprawling Forbes Five-Star resort filled with amazing restaurants, bars, private cottages, lavish suites, and a soaring lobby that looks like something out of a Disney castle. For those looking to luxuriate and relax, there's no shortage of that on Sea Island, especially when you linger at the Beach Club pool, share a sundae at Wonderland, or snag a reservation at Italian-accented Tavola — the ever-changing menu sports seasonal stunners like roasted kabocha squash pizza and campanelle pasta with Georgia shrimp, calamari, bay scallops, and saffron broth. If you're looking to add a little adventure to your trip, Sea Island offers guided falconry walks, where visitors get to hold a red-tailed hawk named Mikey.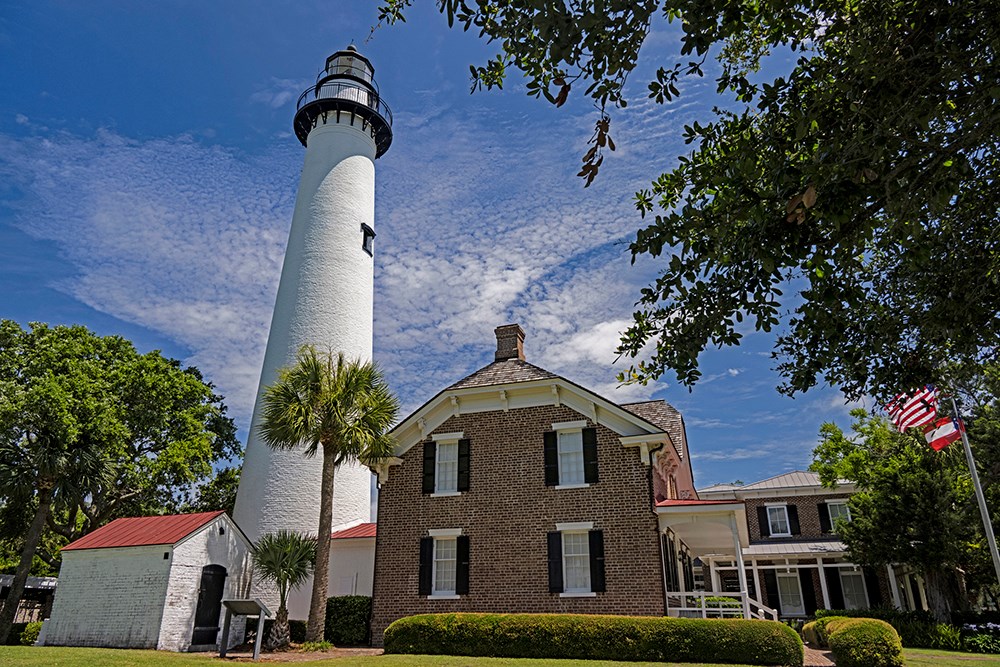 St. Simons Island
Another elite member of the Golden Isles club, and another barrier island accessible by car, is St. Simons. Located immediately south of Sea Island, this larger island feels more residential and quaint (the island is home to more permanent residents than any other), which means it's teeming with casual restaurants, local shops, and more laid-back attractions. History buffs will thrive here, with much to see at Fort Frederica National Monument and the World War II Home Front Museum, while kayak tours offer an immersive trek through coastal marshes, and the East Beach is a go-to for relaxing on the sand. Neptune Park is another fan-fave for its mini golf and fishing pier. Hungry? Southern Soul Barbecue specializes in hearty oak-smoked meats in a former gas station, while Barbara Jean's is a homey diner known for its crab cakes. Porch is another staple restaurant with its own style of Southern cooking, focusing on fried chicken, catfish, and fresh-off-the-boat shrimp.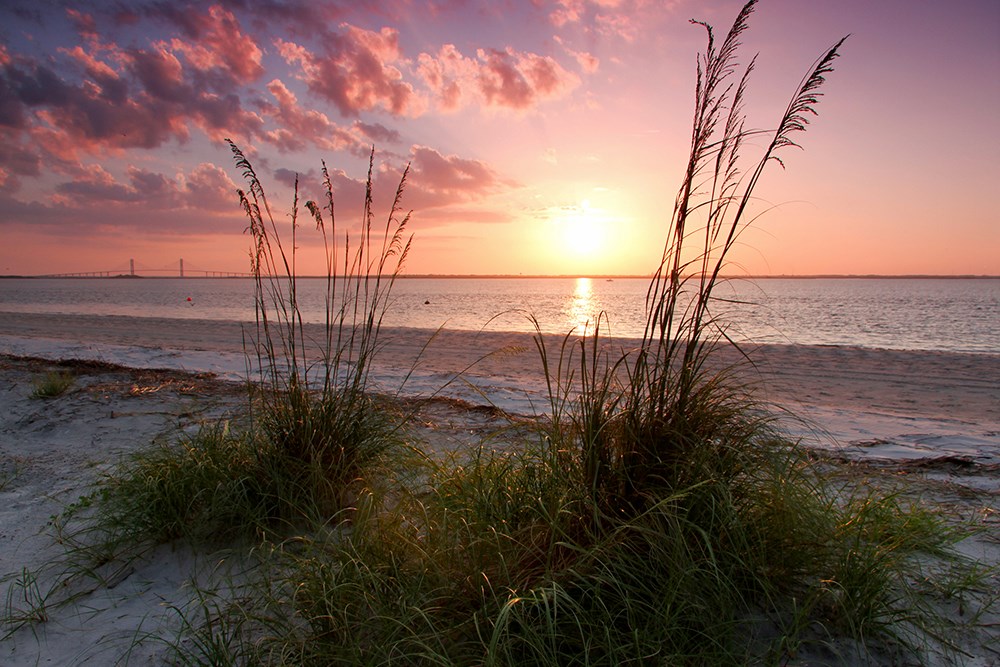 Jekyll Island
Just south of St. Simons is Jekyll Island, another car-accessible destination that's rich with its own history and heritage. As seen with its historic manors, bougie cottages, and perfectly manicured golf courses, it's no surprise Jekyll Island was once a playground for elite American families like the Rockefellers and the Vanderbilts, who frequented the island's marquis hotel, the Jekyll Island Club. Nowadays, you don't need to be a Rockefeller to enjoy a trip to Jekyll Island. An easy day trip for families, friends, and solo travelers alike, this Golden Isle go-to offers everything from casual beachside margarita bars and quirky mini golf to biking trails, miles of untouched beachfront, historic trolley tours through Jekyll Island Club, and top-tier Georgian dining. You can enjoy oysters and buffalo-style shrimp tacos at The Wharf, guacamole and shrimp diablo at Tortuga Jack's, or a seaside feast of crab hushpuppies and pan-seared halibut puttanesca at Eighty Ocean Kitchen and Bar.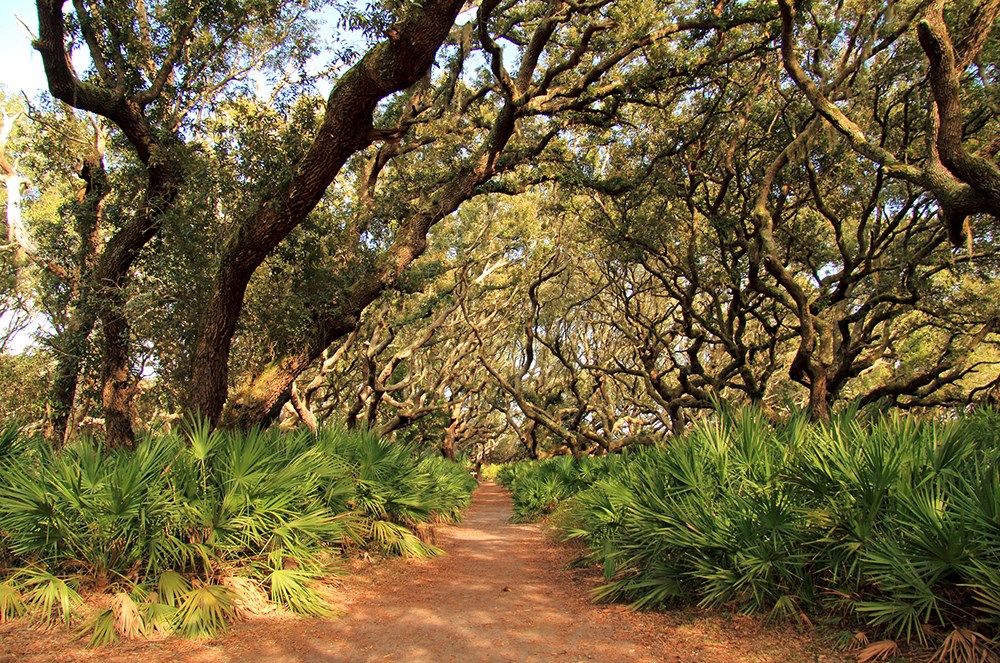 Cumberland Island
Round out your island spree with a stop at Cumberland Island, the southernmost — and largest — barrier island, and by far the most primitive. Home to Cumberland Island National Seashore and accessible only by a 45-minute ferry ride from St. Mary's, this is an unassumingly vast wilderness filled with architectural history, exploration, and undeveloped beachfront as far as the eye can see. Once you dock, Cumberland Island feels ripe for discovery, with miles of meandering woodland trails fit for hiking, walking, and biking. From Spanish moss trees and dense marshland to wind-swept dunes, the landscape is strikingly diverse. Be sure and visit the remains of Dungeness Mansion, a former palatial residence for the Carnegies that's now been left to stone ruins, and frequently attracts a new kind of resident: wild horses.
Nearby KOAs:
Savannah South KOA Holiday
Jacksonville North/St. Marys KOA Holiday
---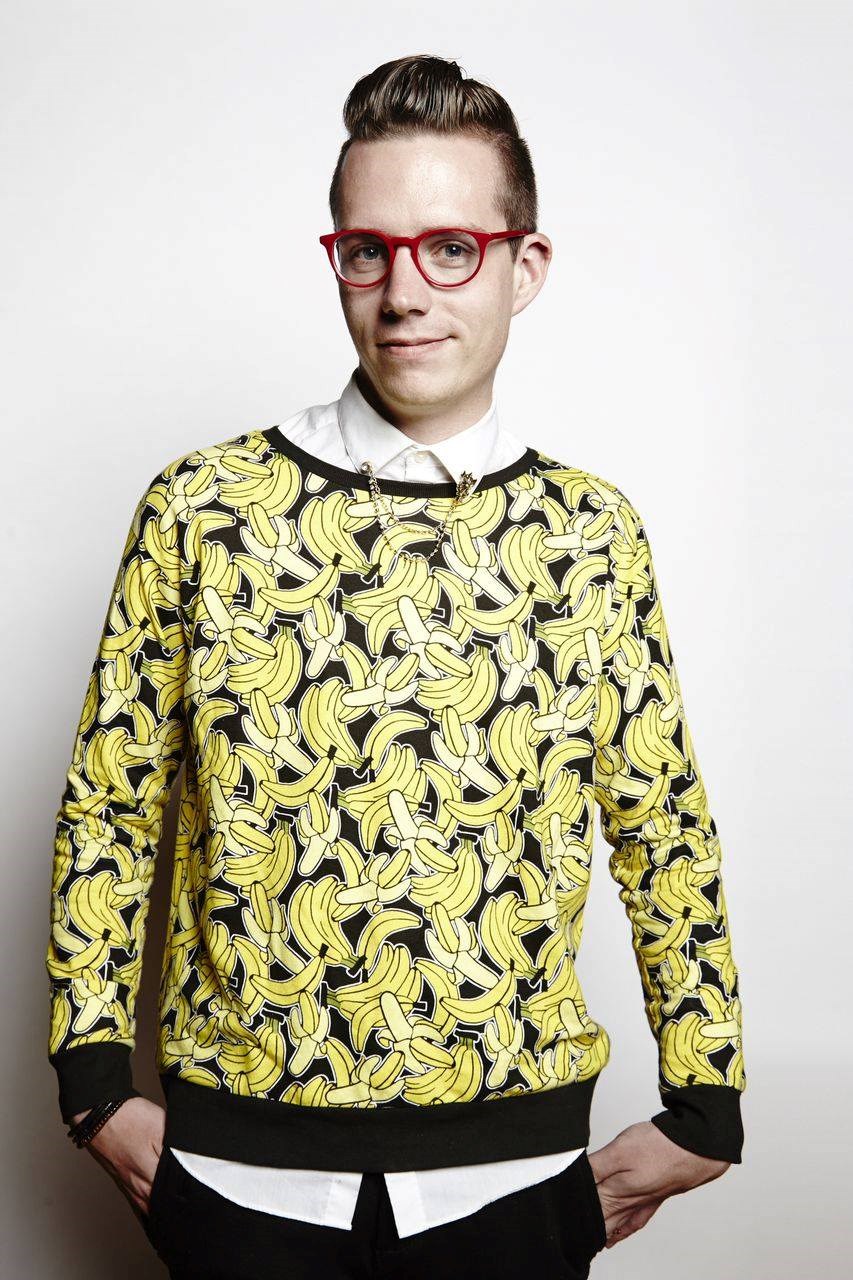 Born and raised in New Hampshire, Matt Kirouac grew up with a love for camping and the outdoors. Though he's lived in Chicago since 2006, he's always on the lookout for new adventures. He writes about travel and food for outlets like TripExpert, Money Inc, Upventur, DiningOut, Food Fanatics magazine, Plate Magazine and Zagat, and he currently serves as Chicago editor for What Should We Do?! He's the author of The Hunt Guides: Chicago (2016) and Unique Eats & Eateries of Chicago (2017).
---