Most people know that Yellowstone is the world's oldest national park and Yosemite is home to Yogi Bear (just kidding). But most people don't know that one of President Lincoln's assassins was once imprisoned at Fort Jefferson in Dry Tortugas National Park. Speaking of, did you know Fort Jefferson is the largest brick building in the western hemisphere? It's OK if you didn't. Most people don't. However, if your interest is piqued, and you'd like to learn more about what you don't know about our protected lands – including several cool record-breaking superlatives –  keep reading. Here are 9 national park fun facts to whip out at your next party. 
Want to Learn about National Parks? Here are Nine National Park Facts
 1. Largest living tree
By volume, the General Sherman tree in Sequoia National Park is the world's largest living tree. At its base it's more than 36 wide, and it towers over the forest floor at 275 feet (or about the height of a 27-story building). Estimated to be about 2,000 years old, this giant sequoia is named after the Civil War general, General William Tecumseh Sherman.
2. Death Valley has the hottest temperature ever recorded
Since 1913, Death Valley National Park has boasted of having the record for the hottest land temperature – 134 degrees Fahrenheit – ever recorded. In 2016, an extreme weather expert debunked that, saying it "wasn't possible from a meteorological perspective." But all was not lost. In 2020, a real record-breaking temperature of 130 degrees Fahrenheit was recorded at Furnace Creek. This record beat a 129-degree reading previously shared between Death Valley, Pakistan and Kuwait.
3. Denali National Park has the highest point in North America
In Denali National Park, where the lowest point is around 200 feet, the park's namesake, Denali, is hard to miss. At least on a clear day, you can see this impressive summit (it's one of the world's Seven Summits) that tops out at 20,310 feet from more than 100 miles away. The mountain gets its name, which means "tall one," from the Koyukon language.  
4. Mammoth Cave National Park has the longest mapped cave system in the world
Every year this national park in west-central Kentucky welcomes around two million visitors. At least one in four of them opts to see the park from a unique perspective: underground. Mammoth Cave is what the NPS calls a "limestone labyrinth" featuring nearly 500 explored miles of caves. And there are hundreds of miles more to discover! The park wasn't established until 1941, but humans have been venturing down there for hundreds of years. The cave system is home to nearly 150 species of wildlife including the Eyeless Cave Fish.
5. Caribou outnumber humans 46:1 in Kobuk Valley National Park
Since it's not accessible by car and you have to go above the Arctic Circle to see it, Kobuk Valley National Park has always appeared on lists of the least visited national parks. The park's 11,000 or so annual visitors arrive by air taxi, boat, snowmobile or dogsled. (Some even come with their own packable rafts, so they can float through the park.) Still, no one comes here to see other humans. They come for the 500,000 caribou who migrate over Kobuk Valley's sand dunes every year. Native Alaskans have been coming to hunt them for more than 8,000 years!
6. Glacier National Park had 80 active glaciers less than 200 years ago
Today, Glacier National Park only has about 24 glaciers big enough to warrant being named. But in 1850, after the end of the Little Ice Age, at least 80 active glaciers were counted in the area. Most glaciers haven't disappeared entirely, they're just shrinking at a relatively alarming rate. In a matter of just 50 years, some have shrunk by more than 80%. They're measured by satellites that take phones and data collection in the field.
7. The Everglades are shrinking
When Everglades National Park was established back in 1947 it was about twice the size that it is now. In fact, the Everglades were larger than New Jersey. Over the years, these world-famous wetlands have drained and shrunk as the area around them gets developed. While wildlife is still abundant, unfortunately they have to compete with invasive species like the Burmese python which park rangers think people released when they got too big as pets. They're such a big problem now, having decimated 99% of the rabbit population, that python-killing competitions are held annually.
8. Yellowstone has thousands of earthquakes every year
Chances are you've visited Yellowstone while it was experiencing an earthquake, or two. That's because the park is one of the most active, seismically-speaking, places in the country. Fortunately for park visitors, and residents, more than 99% of the earthquakes – between 1,500 and 3,000 per year – are less than a magnitude of 2. In other words, you won't feel them. That said, in 1959 the 7.3 Hebgen Lake earthquake claimed the lives of 28 people. About 10 years later the United States Geological Survey installed an extensive network to monitor seismic activity so it doesn't happen again.
9. Feeding bears in national parks was once encouraged
These days parks ask you to store things in bear-proof containers. But in the early 1900s, no one blinked if you fed a bear. In fact, it was encouraged. According to the book "Speaking of Bears," Sequoia National Park was home to "Bear Hill" – a dump site where bleachers were set up so park visitors could watch bears rummage through trash in the evening. Similarly, Yosemite had a bear-viewing platform, with lights, and Yellowstone had bear-feeding trucks. President Gerald Ford once worked on one as an armed guard!
---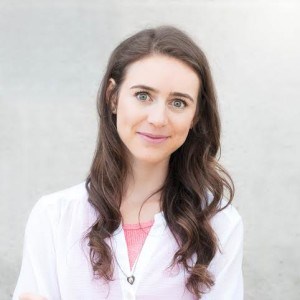 Katie Jackson is a writer and media specialist based in Montana's Big Sky Country. Living and working everywhere from New York to Nicaragua, Katie is no stranger to adventure. When she's not traveling the world (or writing about it!) she's busy chasing after a Leonberger named Zeus. Follow Katie's travels on Instagram @katietalkstravel.

---