While some believe fall means the end of the camping season, in our opinion, autumn marks the beginning of one of the best seasons to camp.
Sure — summer camping is full of excitement, sunshine, and late summer nights gazing at the stars.
However, summer camping is also full of people.
Summer is the most busy time of the year to camp, making it sometimes difficult to get reservations at the campsite you want, along with other difficulties.
Top reasons to camp in the fall:
1.Fewer Bugs
Dealing with mosquito bites and ensuring you remember to bring citronella candles with you while camping in the summer is something you do not have to worry about when camping in the fall. You are able to enjoy the outdoors far more when you aren't constantly swatting away at bugs.
2. Better Weather
The days can get pretty hot during the summer, especially when you are camping in the South and other warm climates. In the fall, you can relish in the cooler daytime temps, and use the evening as the ideal time to throw on your favorite sweater and gather around the campfire.
3. Comfort Food
Have you ever thought about how most comfort foods are warm? This means they oftentimes are not the most enjoyable meals to consume when the weather is sweltering hot. However, when the weather cools down as it does in the fall, you can enjoy your favorite comfort foods in all of their glory.
Changing Leaves
If you pick the right parts of the country to visit in the fall, you will be witness to some stunning fall foliage. Your hikes will be that much more beautiful and photo-worthy.
4. More Site Availability
Because camping in the summer is a favorite for many, chances are good your favorite camping spots will get grabbed up before you can get your hands on them. But in the fall, the crowds are thinner and you're much more likely to get that ideal spot to serve as your home base for a few days.
Now that you have some great reasons as to why camping in the fall is our preference, the next info you'll want to have in your back pocket is what gear you're going to need in order to ensure that your fall camping experience is everything you've dreamed of, and more.
Must-Have Fall Camping Gear
Food Gear
Food is possibly our favorite part about camping. We've rounded up some gadgets and gear you're not going to want to do without while in the wild.
1. Esbit Lightweight Folding Titanium Utensils
As mentioned above, eating the tastiest treats is one of our favorite things about fall camping. And in order to do this in the best possible way, we highly recommend a solid set of utensils. Say goodbye to plastic forks and knives, which seem to always get misplaced and wasted.
Instead, invest a small amount into this set of titanium foldable cutlery.
It's super lightweight and each piece folds to just over 4 inches, so is incredibly easy to pack around with you. Additionally, these utensils are dishwasher safe and non-corrosive.
So get ready to have some fabulous feasts with this cutlery in hand.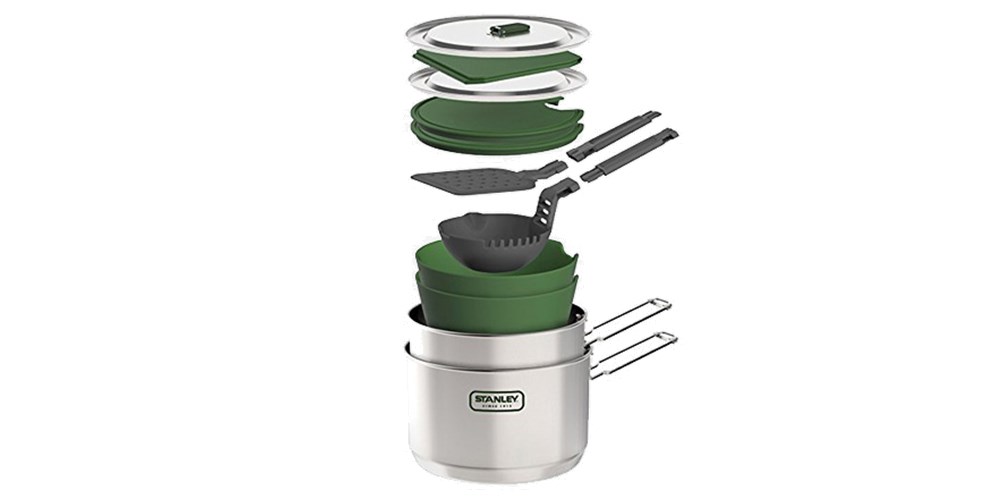 2. Stanley Cook Set
In order to make those delicious comfort foods, you're going to need a good set of camping pots. And this one from Stanley is perfect.
Not only does the brand guarantee that this set is of the highest quality, all the pots nest so you don't have to sacrifice space in order to cook your favorite foods. On top of that, this cookset is rustproof and stainless steel, as well as entirely BPA free.
Make your meals with ease and convenience with this cook set.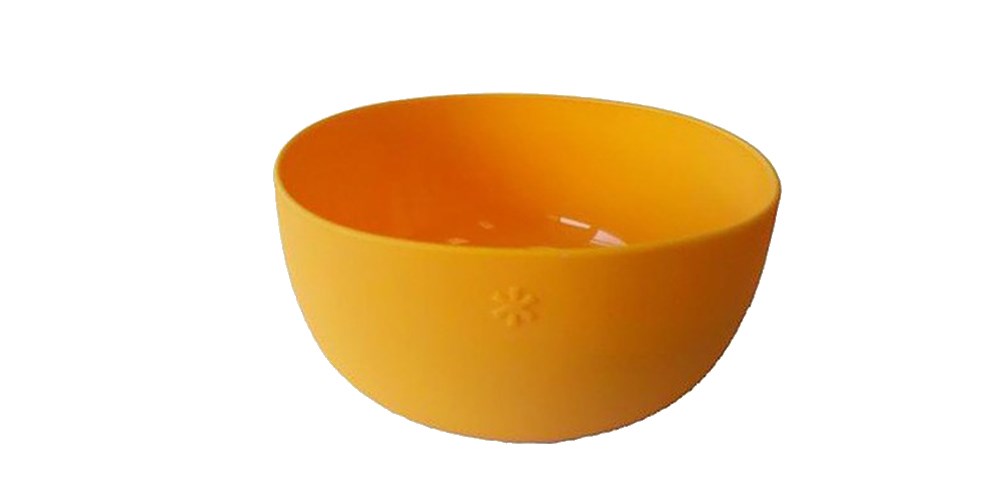 3. Snow Peak Hybrid Trail Silicone Bowl
Another thing you'll love having in your cooking arsenal while camping is a silicone bowl. Don't waste your time on bowls that will take you time to clean — you're camping and your time can be spent far better elsewhere.
By opting for this silicone bowl, you'll get things clean with almost no effort.
Your morning cereal is going to taste even better when the cleanup afterward takes no time.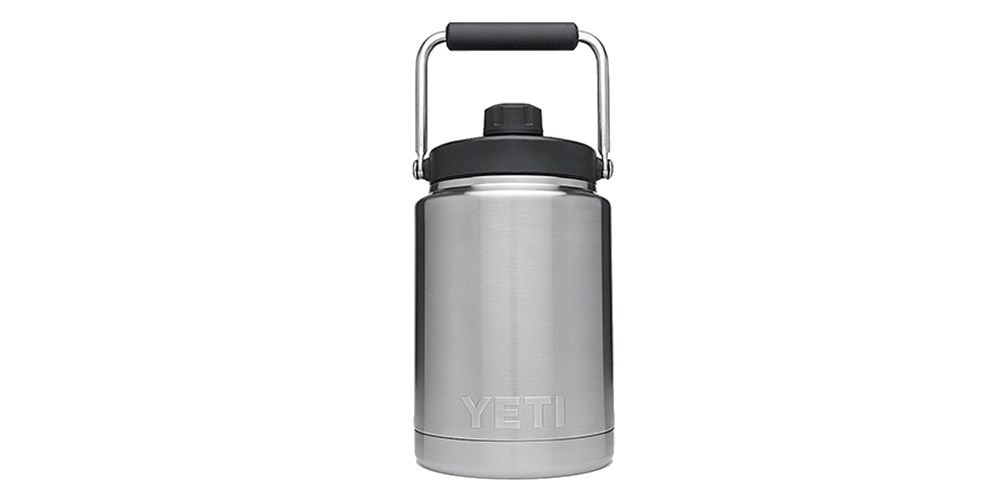 4. Yeti Rambler ½ Gallon Jug
When out in the wild, there is no better jug to take with you than the ½ gallon one from Yeti.
Built with some serious stainless steel and double-wall vacuum insulation, this jug means business. In addition, it features Yeti's No Sweat design, so you won't have condensation from your cold beverage inside getting all over.
Whether you're filling this thing with water, hot chocolate, or beer, you're going to love this jug and how it keeps the drink inside at the ideal temperature for hours on end.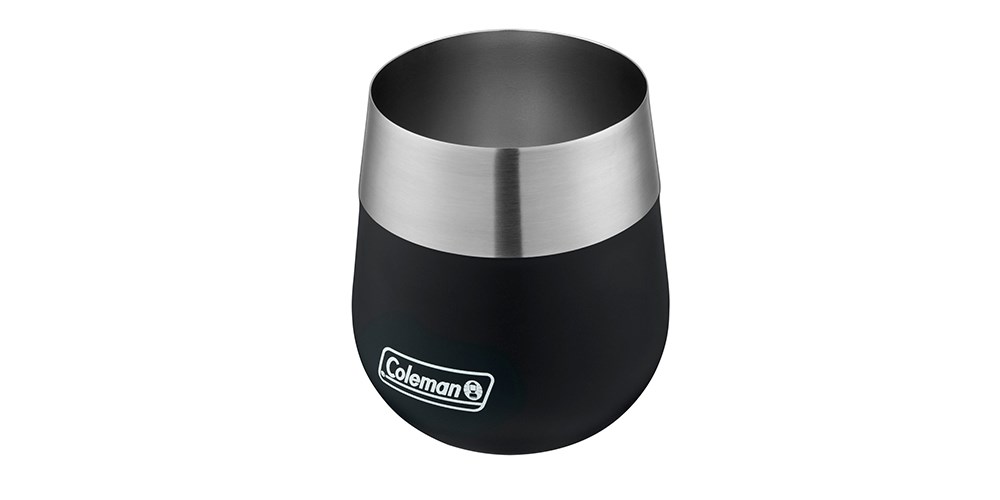 5. Coleman Claret Insulated Wine Glass
If you brought boxed wine on your camping trip, don't worry — we won't judge you. And no one has to know the truth if you're packing these insulated wine glasses.
Easily elevate your wine drinking experience with this vacuum-insulated stainless steel cup that will keep your wine at the perfect temperature. It's lightweight and easy to pack as well as hold while drinking.
Bring a bit of luxury to your camping trip with just a couple of cups.
Safety Gear
Being safe while you camp is your number one priority. Take a look at this gear that will help you stay safe outdoors.
6. Counter Assault Bear Spray
You never know when nature will strike, and you don't want to be unprepared if and when it does. Thus, it's best to pack around something that will save you in a pinch, and that is this can of bear spray. It works at up to 30 feet, and will completely empty in under 10 seconds.
This is the most effective way to ward off a bear, and to ensure you remain safe while camping.
So put this at the top of your list — don't just write it off thinking that encountering a hungry bear is something that only happens in the movies.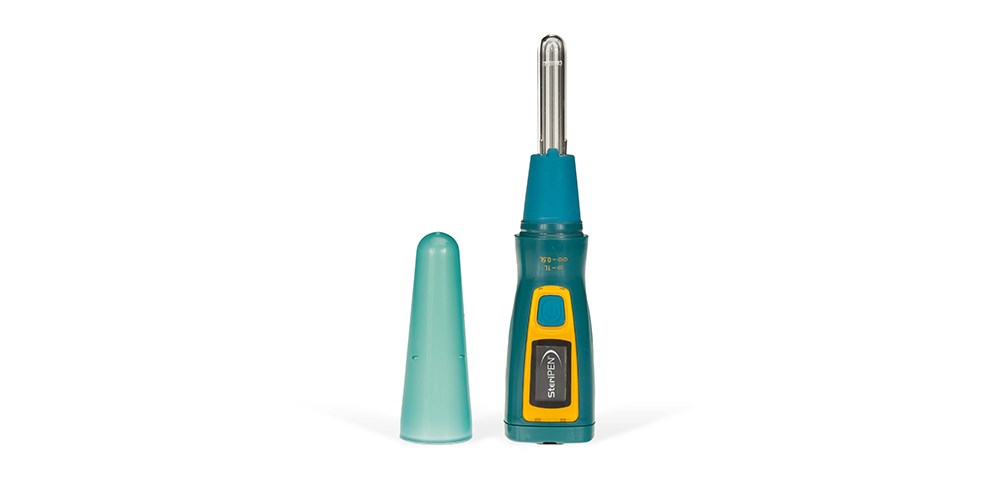 7. SteriPen ULTRA Water Purifier
Regardless of how long you're going to be out camping this fall, (and even if you plan on packing in your own bottled water), you want to have a way to purify your water just in case.
This water purifier will take water from unclean to ready-to-drink in just 90 seconds using UV-light treatment.
By eliminating over 99.9% of bacteria and viruses that make their way into water, Ultra has 8,000 uses in its life, and will prove to be one of your best fall camping gear purchases.
Plus, Ultra's ability to be charged via computer, outlet, or portable solar panel makes its ease of use unbeatable.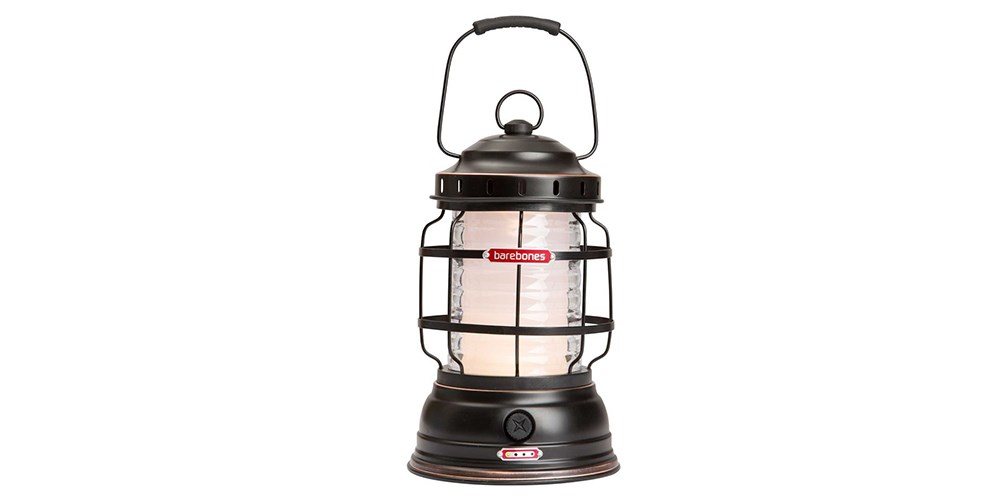 8. Barebones Forest Lantern
It is never a good idea to be camping without multiple forms of light.
From flashlights to headlamps to lanterns, you want to have options aplenty to navigate the dark. And for lanterns, this one is near the top of our list.
Not only do we love the design of this that screams "vintage," we also love the fact that it has modern features so that you can use this lantern with minimal effort.
The Forest Lantern's use of rechargeable lithium-ion batteries provides you up to 80 hours of light. On top of that, it also has a USB port which allows you to plug in small electronics.
Made of stainless steel and rubber, we promise you are going to love lighting up your camp nights with this lantern.
Fun Gear
Now the fun part. Here are the toys and extras you are definitely going to want to purchase so that you can ensure your fall camping trip is your best camping trip yet.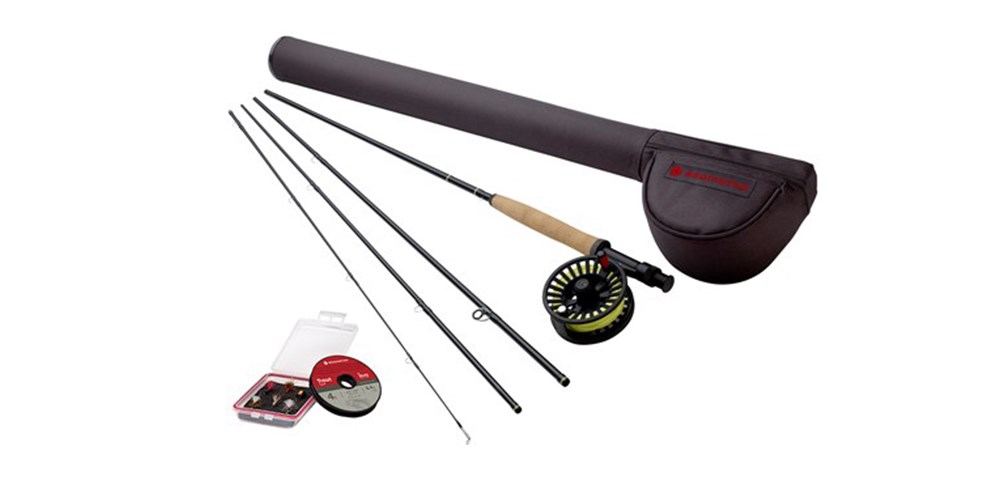 9. Redington Topo Combo Fishing Kit
Whether you're fishing for a meal or just for fun, you'll be happy you brought this fishing combo along with you on your fall camping trip.
Few things beat a relaxing day out on the water with you and your fishing pole, especially when you are able to come home with a few fish in tow.
This combo kit has everything you need for your fishing adventures, and comes highly-compact in a case to make your fishing adventures as simple as possible.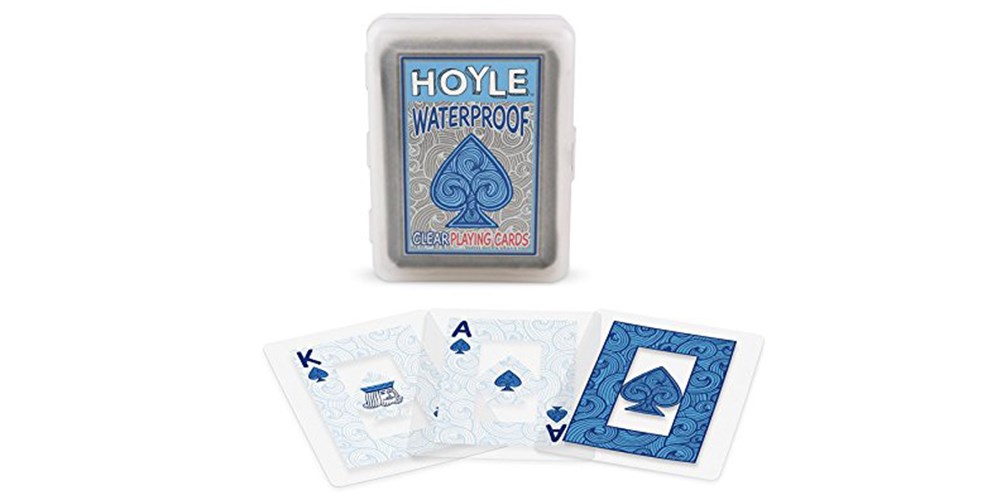 10. Hoyle Waterproof Playing Cards
Though the fall weather is nice because it is much less cool, there is always the chance you may happen upon some rain.
For when that rainy day arrives, or if you are just feeling like having a relaxing night at camp, you'll want these waterproof playing cards.
Everyone's favorite classic playing cards by Hoyle have been elevated with this waterproof edition. So whether your cards are getting wet from the rain, or wet from your beer, it doesn't matter — the game will go on.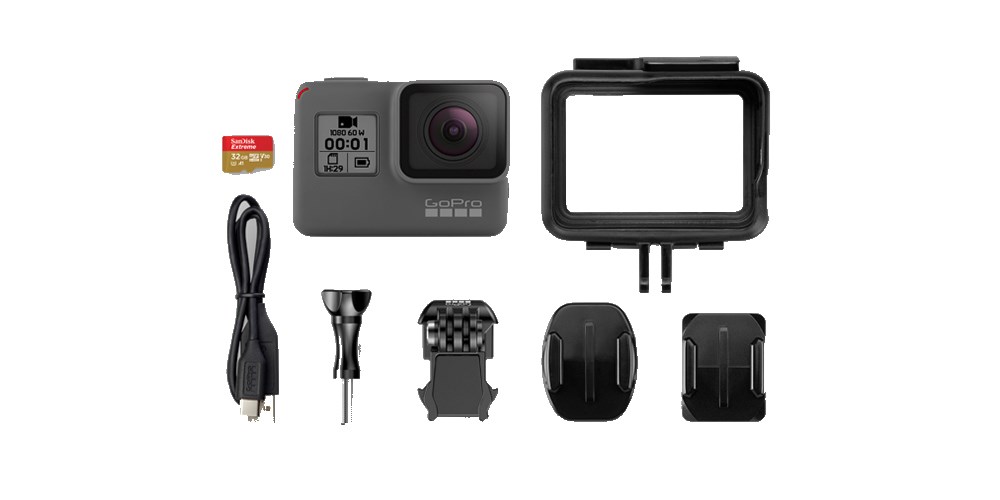 11. HERO GoPro Camera
A trip should never go without documentation, especially when it's a fall camping trip in the great unknown. This GoPro is small, compact, waterproof and has features galore.
From campfire shots to hiking snaps and everything in between, you'll be able to capture it all with ease and stress-free with this fuss-free camera.
See what the hype is all about a get a GoPro for your fall camping.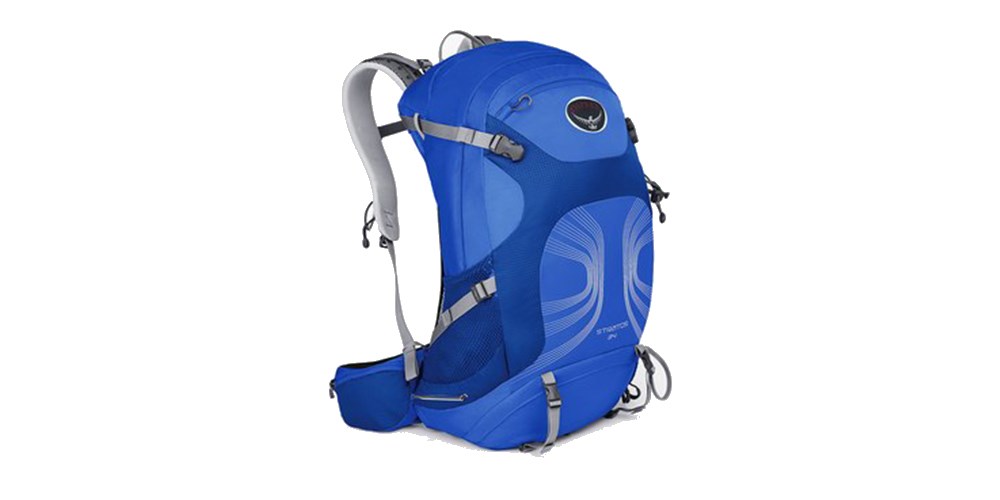 12. Talon 33 Light Backpacking Day Hiking Backpack
Key to a good hiking backpack is comfort. And you will undoubtedly get that with this Osprey bag.
Featuring a BioStretch harness and an all-around hip belt, you will have no problem comfortably carrying your stuff around while hiking in a way that doesn't interrupt your hiking experience.
From stretchy side mesh pockets, to a harness pocket, to top-lid storage, and much more, this backpack has all the bells and whistles you need for your hiking excursions.
Sleep Gear
Sleep — we do love it. But when you're camping, sleeping can be tough. It get especially tricky during the fall when temperatures are a bit unpredictable.
Here is the gear you'll need to make your fall camping sleep as comfortable as possible.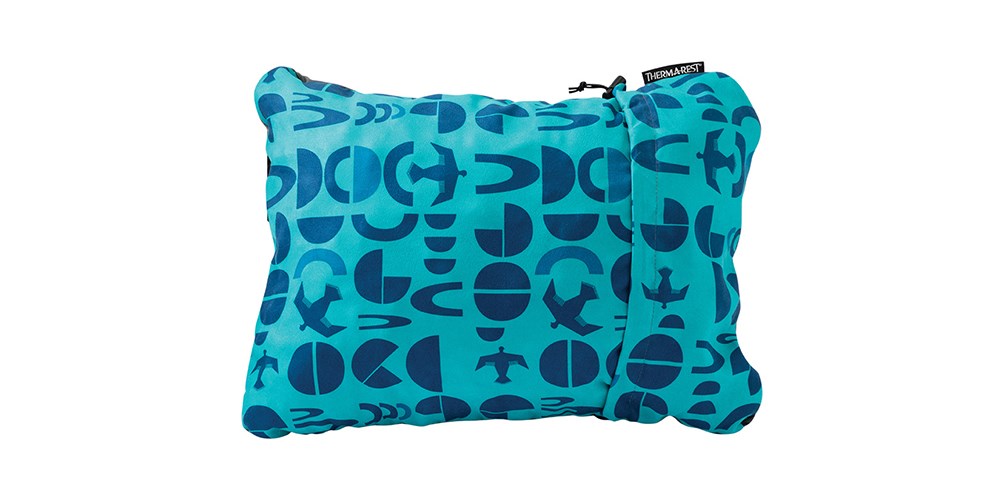 13. Them-A-Rest Compressible Pillow
As much as it sounds like it would be no problem to sleep on a bunch of rolled up jackets and sweatshirts while camping, we promise you will reject the idea about 15 minutes into your attempt to sleep.
Instead, get yourself a compressible pillow that will make your sleep so much better.
And go for one like this that is compressible. Available in a variety of sizes from small to large, this pillow will go with you every time you camp, and possibly anytime you travel anywhere.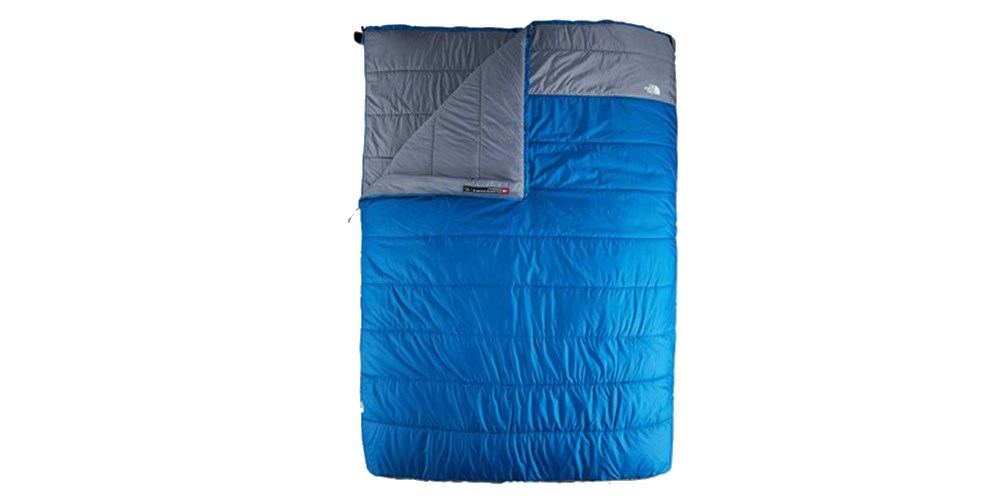 14. Mammoth Double Sleeping Bag
Cool nights mean doubling up in that sleeping bag. And this bag from TETON Sports has made that much easier. No more unzipping two sleeping bags and sandwiching yourself between the them — this one was made specifically for two people.
It is rated to 20 degrees Fahrenheit, so you should be set for your cool fall nights. Good for you and the environment, this sleeping bag will be one of your favorite fall camping purchases.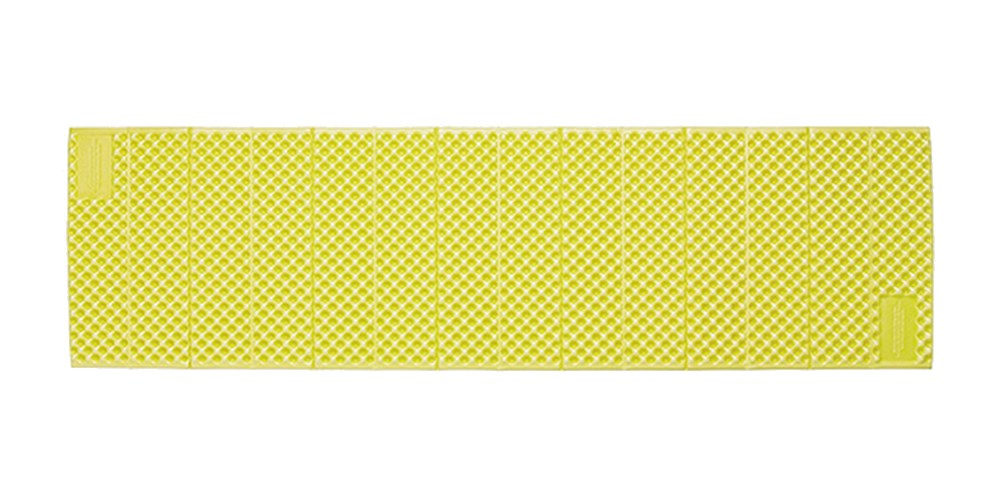 15. Therm-a-Rest Z Lite Sol Foam Sleeping Pad
Have you ever tried to sleep on the hard ground? It's even more difficult as the weather cools down because that ground gets cold at night.
Rather than struggle through the night, we suggest you spend the more-than-worth-it money on this sleeping pad.
Not only is it comfortable and will make your night's sleep eons better, it is also incredibly lightweight and is made with Therm-a-Rest's closed-cell foam.
And the coolest part? This pad makes your body even warmer by reflecting radiant heat back to it.
Ensure those zzzzs are good ones with this sleeping pad.
---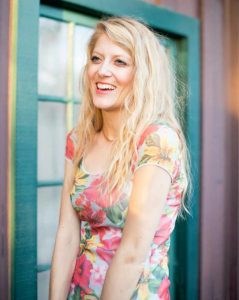 Leslie, a.k.a. Copy Girl, is a copywriter who gets butterflies from telling stories through words.
Her voice comes from a place filled with passion, dreams, and lots of sugar. "Cake over steak" is her go-to motto.
With over 10 years of experience in crafting words, and years of embarking on travels that have taken this Montana girl to some incredible places, Leslie love the adventures of both body and mind her writing takes her on.
Everywhere she goes, she takes this advice with her:
"Hold on to your divine blush, your innate rosy magic, or end up brown." – Tom Robbins, Jitterbug Perfume
To see what Leslie's up to in the writing world, visit her website here.
Kampgrounds of America, Inc is a participant in the Amazon Services LLC Associates Program, and affiliate advertising program. Some links may be affiliate links and Kampgrounds of America, Inc may get paid if you buy something or take an action after clicking one of these links.
Prices are accurate at time of publishing. Note that are subject to change at the discretion of Amazon or their marketplace sellers.