Canada's prairie provinces offer unexpected adventure for road trippers.
Like millions of other vacationers rushing to get to more high-profile destinations in, say, Alberta's pristine Canadian Rockies or Quebec's cosmopolitan cities, you may view the provinces of Manitoba and Saskatchewan as little more than pit stops along the way. Convenient places to top off the fuel tank, use the restroom or grab a quick bite to eat. Well, we're here to tell you approaching these outposts on the lonely Canadian prairie with such a dismissive attitude would be a downright shame.
Consider the myriad attractions that await you in the province of Manitoba alone. Let's start in the capital city of Winnipeg, for example, where you can heft a $750,000 gold ingot and watch metal blanks get turned into the country's stock of circulating coins on the tour of the Royal Canadian Mint (be sure to pick up a few of the special one- and two-dollar coins—better known as the Loonie and Toonie—designed to commemorate the country's sesquicentennial at the lobby gift shop).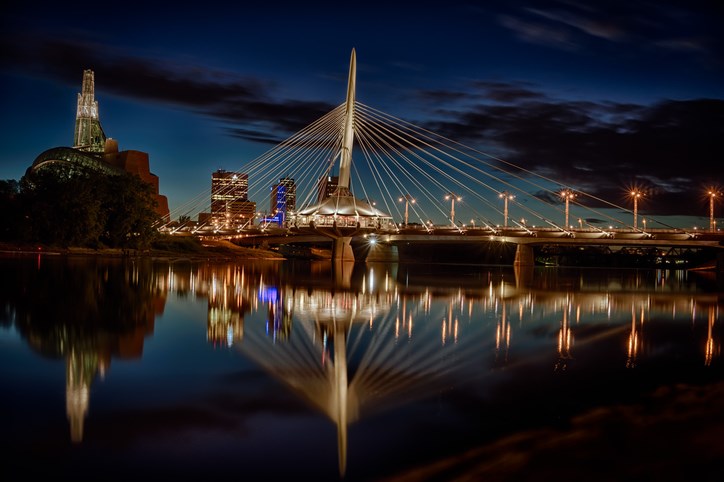 If you're traveling with kids (or happen to be a big kid yourself), you'll want to spend a few hours at the Assiniboine Park Zoo. In addition to more than 200 animal species from around the world, the 80-acre operation's Journey To Churchill exhibit is the closest you'll ever come to seeing polar bears in their natural element without hopping a plane or train to the Hudson Bay town of Churchill itself. Other nature-themed attractions include the 640 park-like acres of FortWhyte Alive, which features the Aquarium of the Prairies and offers a chance to get up-close-and-personal with the descendants of some of the millions of bison that used to roam these vast grasslands.
Winnipeg also offers several more worthwhile diversions, including the Royal Aviation Museum of Western Canada, the country's second-largest aviation museum. Nearly two dozen flying machines that played a prominent role in Canada's aviation, history are on display, including the wild space saucer-like Avrocar.
Continue west from Winnipeg on the Trans-Canada Highway and you'll come to Portage la Prairie, an otherwise unremarkable small town with two notable distinctions, including being the city with the most sunny days during the summer months, according to the folks at Canada's weather service. It is also home to the world's largest Coca-Cola can, a random and utterly unexplainable roadside oddity if ever there was one.
Not surprisingly, this is farm country with the fertile soil proving to be a boon to local potato growers. More to the point, there are many you-pick strawberry farms just outside town, making it possible to turn 20 minutes of bending and stooping into tasty desserts you'll be feasting on for many miles to come.
Continuing west down the Trans-Canada Highway towards Brandon and the Saskatchewan border, you'll come to the turnoff at Route 340, which you can take south to the small town of Shilo, home to the Canada's National Artillery Museum. Here you'll find more than three dozen full-size artillery pieces, along with a collection of rifles and sidearms reflecting the country's long military history. North of Brandon is Riding Mountain National Park, where a number of local stables that offer horseback rides through the forested parkland that stands out dramatically from the surrounding grasslands.
As you cross the border into Saskatchewan (which doesn't observe Daylight Saving Time), you enter a world of towns with evocative names like Moosejaw. Even the capital city Regina's original name—Pile-of-Bones, an English translation of a word in the native Cree language—was originally much more colorful.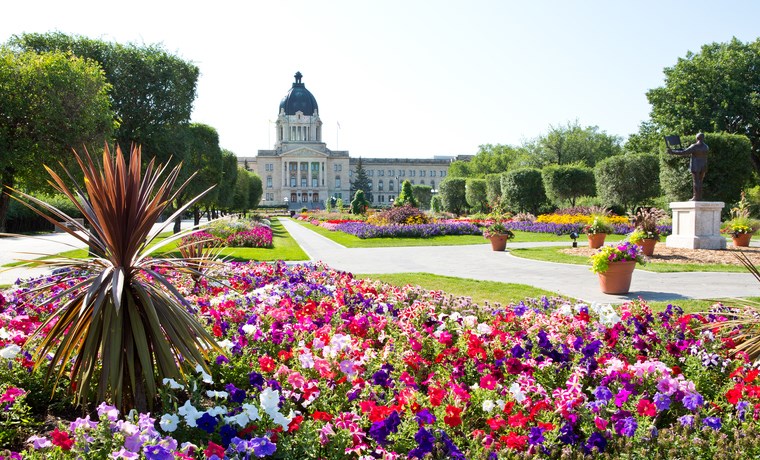 Regina is also a vibrant place to stop awhile on your trip across the prairie. Among the diversions here is the Royal Canadian Mounted Police Academy and Heritage Centre, where you can watch the new cadets strut their stuff in the Sergeant Major's Parade weekdays at 12:45 pm. The city also has a host of other museums, including the Royal Saskatchewan Museum where you can learn more about the unique grasslands environment that surrounds you and the creatures that call it home.
There's so much more of Saskatchewan to explore than we have room for here, but we'd be remiss if we didn't mention the myriad happenings in the town of Moose Jaw. From tours of bootlegger-era tunnels to you-pick produce operations guaranteed to keep your larder full, you'll find a long list of amusements (or should we say "a-moose-ments") that make this small town much more than a place for a quick stopover.
Ultimately, we admit it would be easy to buzz right through Manitoba and Saskatchewan without stopping. But pause long enough in your journey to linger awhile, and you'll discover both these prairie provinces have a distinctive appeal all their own.
Alan Rider
---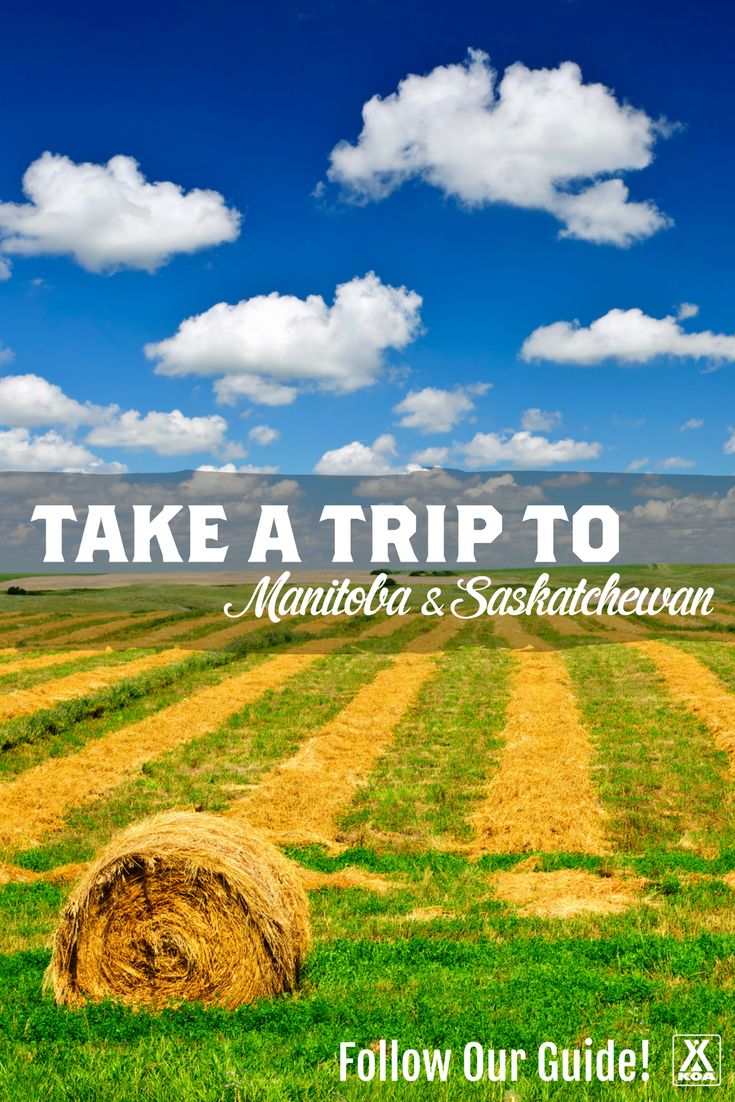 Save