Light up the night with our tips and advice for campsite lighting.
There's a certain magic to the night when we're camping. We're able to stars that most of us can't view from our backyards and even familiar objects have a different feel in the dark. And while we may relish our time away from being immersed in lit rooms, we still need to see to find our way around camp or the trail. Fortunately, there are many ways to light the night to not only for it to be safe, but to make it fun to play in the dark.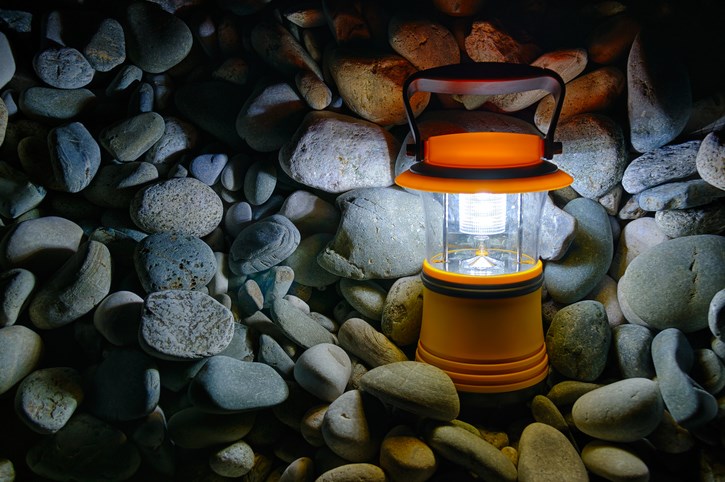 Lanterns
When it's dark and you need enough light in camp to be able to cook, read, or play games with the family, a centrally placed lantern, either sitting on a table or suspended on its own stand, is an excellent way to go. Lanterns have been around for decades, but the technology has changed dramatically.
The comforting hiss of the gas lantern brings back memories for many campers. Run on a variety of fuels, including liquid fuel (such as white gas or regular gasoline), propane, or butane (with some offer duel fuel burning options so you can use what is most convenient for you), a gas lantern is hands-down the best way to light a larger space. Its brightness allows you to do practically any task within camp without difficulty.
But there are few downsides to these tried and true camping fixtures. While some people enjoy the sound of the lantern, others find it too noisy. And there are more parts that can be fussy or may fail, including the cloth mantel that may fall apart when you need them most, which is why you should always carry extras with you. Gas lanterns do operate with combustion so they do give off some heat, and while this is not always a bad thing on a chilly night, you have to be extra cautious around children so they don't touch it and burn themselves. Plus, gas lanterns should never be used in a tent or small, enclosed space due to the increased risk of carbon monoxide poisoning.
If you're not comfortable with gas lanterns, the electric LED versions have made leaps in efficiency over the years. While not quite as bright as their gas counterparts, many of the models do an excellent job of lighting the camp. When looking for a strong enough LED light, look for lumens rating, which indicates the intensity of the light. If you want something to brighten the inside of the tent, using a light ranging around 100 lumens will do the trick. If you want to illuminate the entire campsite, look for something closer to 300 lumens.
Solar lanterns are a newer light source, and while they do not provide close to the illumination of either the gas lamp or LED lantern, they are handy to provide a soft light to the tent or camp table. They also are often very portable with blow-up lanterns that can be crushed down to fit in a pack and blown up like a small balloon to sit on the table. They even float.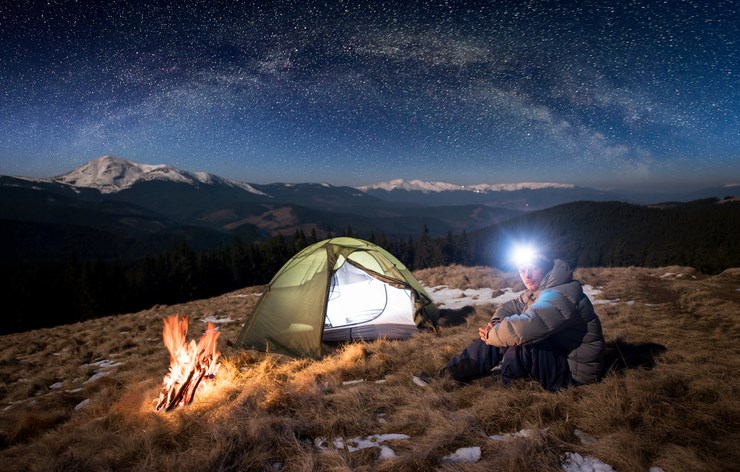 Headlamps
When you need a way to function in the dark without encumbering your hands, headlamps are the best way to go as they fit snugly on your head with elastic straps allowing you to point light where you're looking. A headlamp should be standard gear in any pack, whether a daypack or pack for overnight trips, since you never know when plans lead you out past dusk, and they are just as invaluable in camp.
When choosing a headlamp, consider the way you'll use it. If you are potentially on the trail at night, use something with a rating of over 200 lumens to provide ample illumination. For camp use, like the LED lantern, something closer to 100 lumens is adequate. Most models have a flood light, while pricier models often offer a spot beam and sometimes a strobe to save power in a pinch, or to single for an emergency.
Also consider picking a headlamp with a red light feature. Our eyes are not affected by red lights as we are with white ones, which is why astronomers use red lights to examine star charts at night, so having a red light allows you to read without bothering your fellow campers. It's also handy if you have to slip out of the tent at night for a bathroom run, and you don't want to awaken the rest of your party. Just click on your red light to find your shoes and head out the door.
 Since headlamps are with you in whatever weather you're experiencing, if you plan on being a hardcore camper regardless of the weather, you might want to find one that is more water resistant. This isn't critical for the casual hiker or camper who can dash to cover in a short amount of time, but if you're out for the long haul, you want to make sure your headlamp will survive a deluge.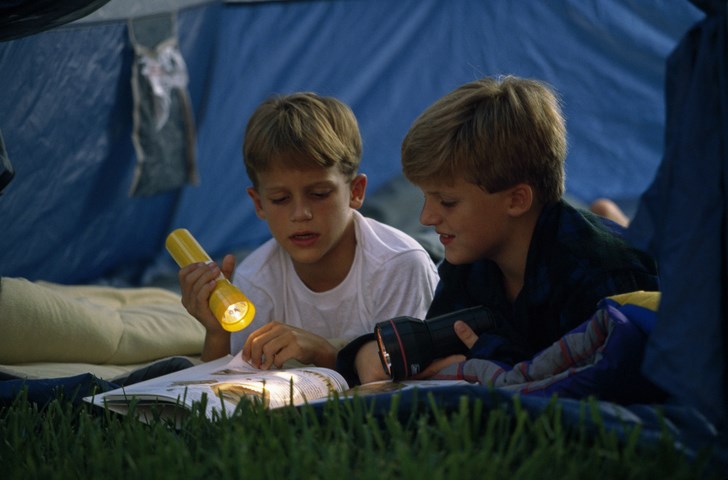 Flashlights
Like a magic wand, flashlights impart confidence lighting the path to wherever you need to go. Just like all of the other lighting choices, technology has greatly improved your lighting options. Flashlights are smaller, lighter, and brighter making a good choice easier. For camp, choose a flashlight that isn't so small you'll lose it, but one that won't be terribly cumbersome.
Bulbs in flashlights are practically obsolete with LED technology, so you simply have to choose the right brightness for what you need. A 30 or 40 lumen flashlight, such as what you'd find in a light no longer than the palm of your hand, is more than enough for book reading or finding items in the tent. Or, you can opt for flashlights with over 3000 lumen ratings that pierce the dark with their bright beam. If you're worried about Sasquatch lurking in the shadows, this is the one to have.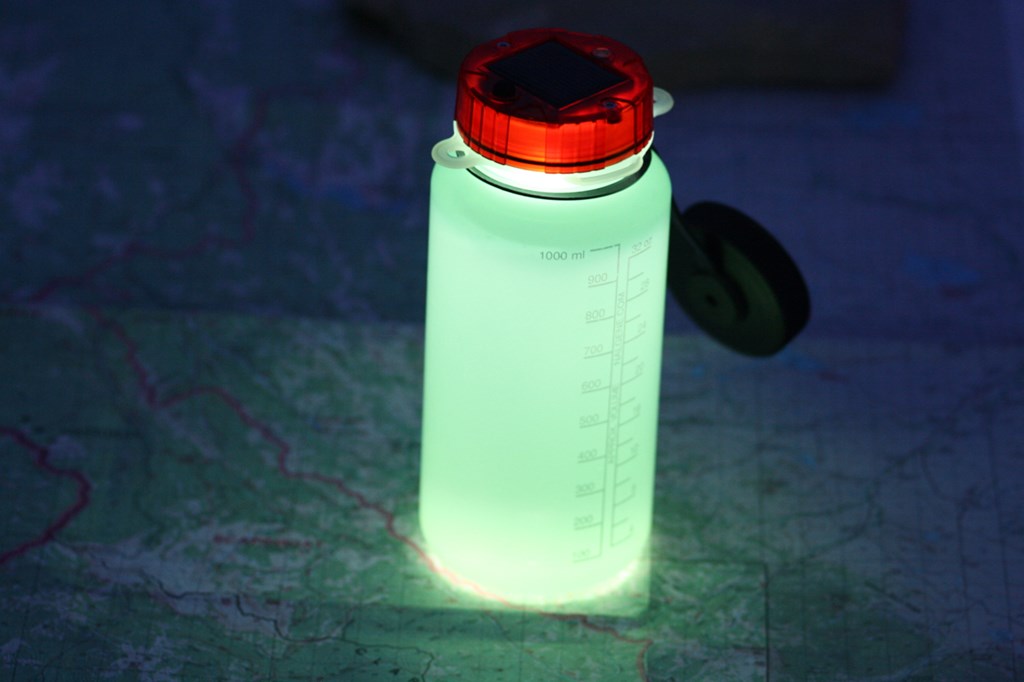 Solar powered portability
These are beyond the soft-lit lanterns that are light and handy, yet don't give you much punch on a dark night. One of the handiest solar lights is the Firelid that replaces your traditional cap on a Nalgene or other water bottle. By wearing your water bottle on the side of your pack, you automatically charge it. To use it, just click it on at night and you have an instant light source. This isn't terribly bright, but it does add a nice ambience to camp.
And for those who use the small solar panels to charge their phones and other accessories, there are small LED lights, such as the Goal Zero stick lights that run off of the solar-charged batteries. These twist around where you need it, and are ideal for reading maps or books at night. There are several other similar lights on the market that do a fantastic job of lighting the night using the rechargeable solar batteries making these more environmentally friendly options more available.
Lighting up the night is fun. Whether you're playing a rousing game of Yahtzee by the lantern or kicking back with a book wearing your headlamp, lights bring that sense of security to camp. Choose the one, or ones, that work best for you for a bright and enjoyable time.
---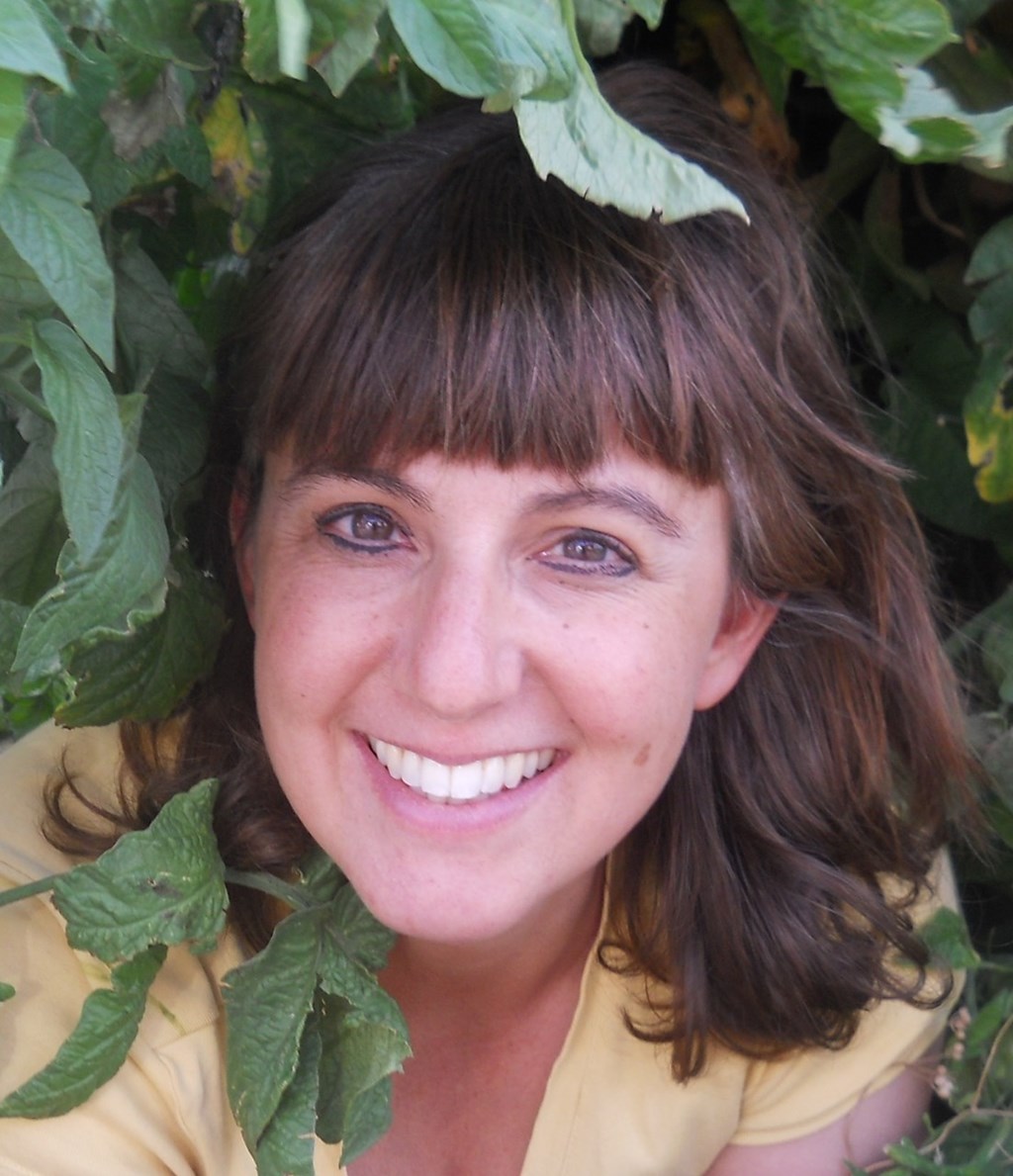 Even after chasing grizzly bears and mountain lions for National Geographic Television programs for a decade, freelance writer Amy Grisak is having more fun exploring the mountains and trails of her Montana home with friends and family. She loves sharing these experiences with her readers in national publications, as well as her website, amygrisak.com, or on Instagram @amygrisak.
---