Located near some of the nation's best amusement parks, Cincinnati and Dayton, Lebanon / Cincinnati NE KOA Holiday welcomes you.
Cedarbrook Campground  owners Jeremiah, Sarah and Stacie Anglin knew the time was right to become a KOA. Newly named the Lebanon / Cincinnati NE KOA Holiday, the family-owned campground was built by Jeremiah and Stacie's grandparents in 1969.
"A lot of coming to KOA has to do with bolstering our shoulder seasons," explains Jeremiah. "We're near two major interstates, and where people may have just driven past before, we want them to come and see us."
"We wanted that yellow market," agrees Sarah. "And all the support that comes along with it. You're not going to get that anywhere else."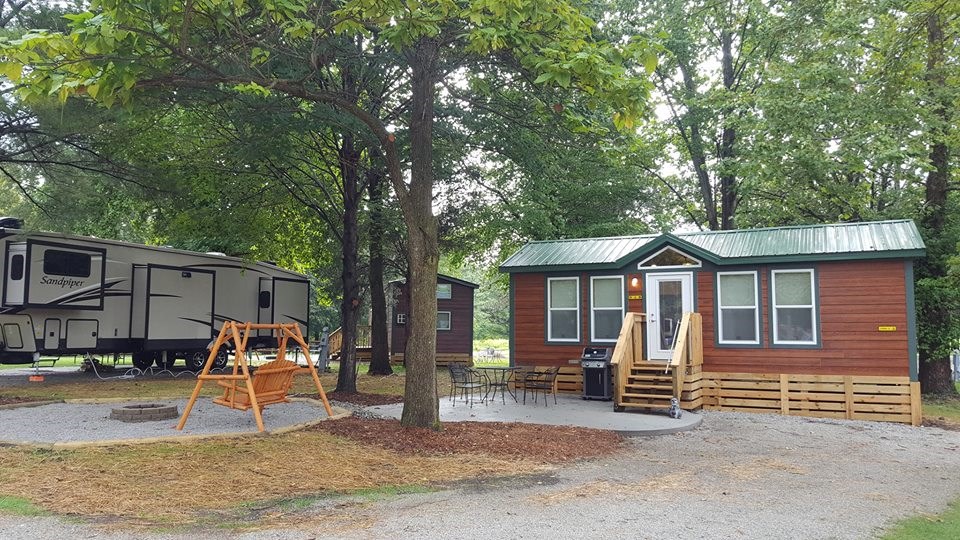 It's easy to see why the Lebanon / Cincinnati NE Holiday has been so popular over the years. It offers a host of amenities ideal for a week or weekend away, including spacious RV Sites with up to 50 amp service and either full or partial hookups and Deluxe Cabins with private baths. Rental units, Cabins and Tent Sites are also popular camper options. Amenities include a comfortable pool, pavilion, dog park and more.
KOA Holiday campgrounds are wonderful base camps for exploring the area or just a fun place to stay with lots of activities. KOA Holiday parks have amenities and services to make stays memorable, whether it's a longer stay or just overnight. Each KOA Holiday features full-service RV Sites and KOA Deluxe Cabins with bathrooms. Other KOA brands include KOA Journeys, convenient locations after a long day on the road that feature long pull-through sites and easy after-hours check in; and KOA Resorts, which include an abundance of activities led by dedicated recreation staff, on-site food service, group meeting space and much more.
For the Anglins, who say the active downtown and many community festivals and events are a draw for them in the off-season are looking forward to bringing new amenities to their guests under the KOA brand. Jeremiah and Sarah recently completed KOA-University, a training program for new KOA owners, in Billings, Montana. It gave them even more ideas for campground options.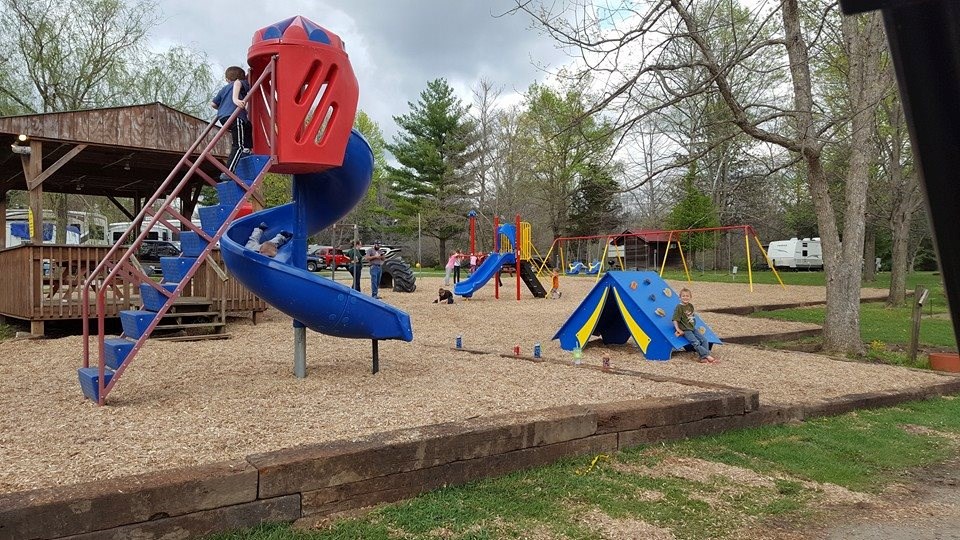 "We want a lake, and already have a spot for one," says Sarah. "We also want about a dozen more Deluxe Cabins. And I," she laughs, looking at her husband who shakes his head, "want a Jumping Pillow."
Located at 760 Franklin Road, the Lebanon / Cincinnati NE KOA Holiday is one of more than 500 open-to-the-public KOA campgrounds in the Kampgrounds of America system in the U.S. and Canada.
Open year round, you can find more information or make a reservation at www.koa.com or by calling 513-932-7717.
---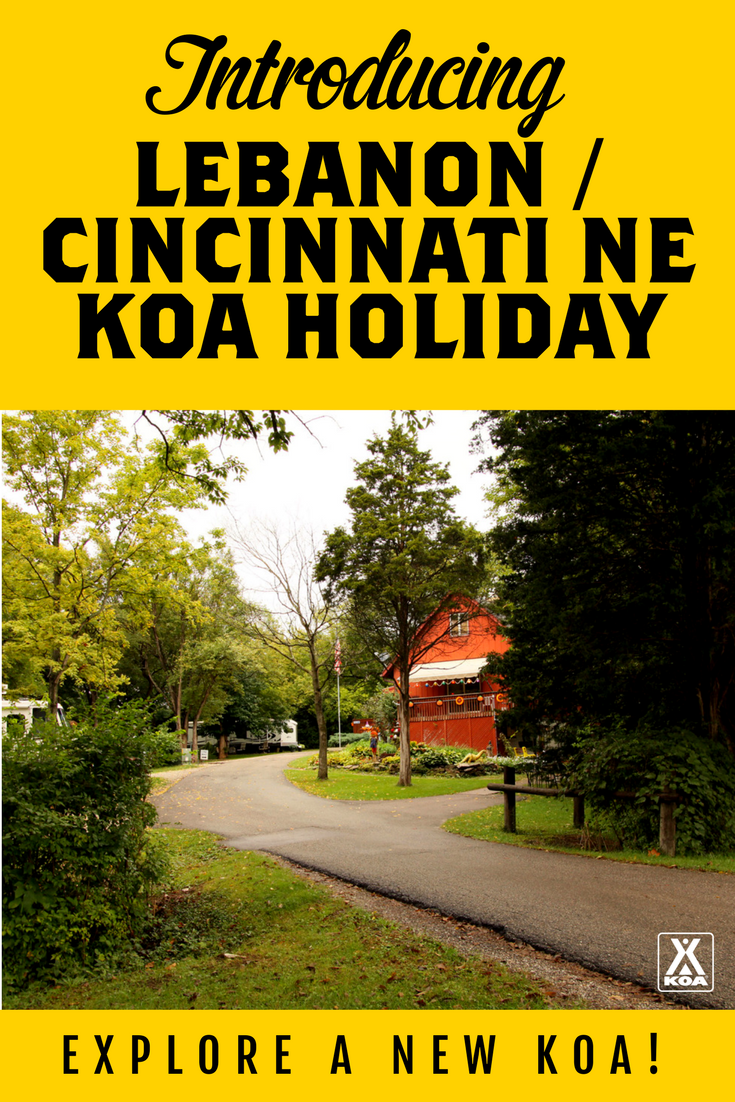 Save
Save