Last Minute Holiday Stocking Stuffers & Gift Guide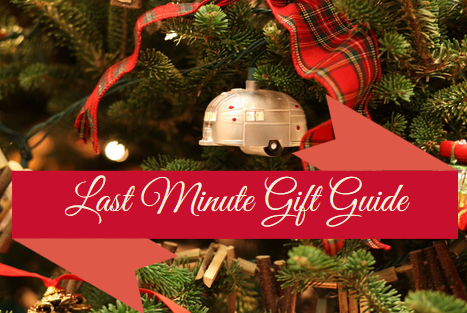 By Mike Gast / KOA Vice President of Communications
So, you got most of your holiday shopping done early this year. Yet maybe, just maybe, there are still a few empty spaces under the tree of your favorite campers.
Don't worry. We've got you covered.
We've scoured the online shopping websites and consulted with our expert friends at wonderful outfitting stores like Cabela's to find just the right "last minute" gifts – all under $25 and available for Christmas. If you hurry!
We'll be giving away a few of these items, so don't forget to register to win at the end of this story!
Let's get started: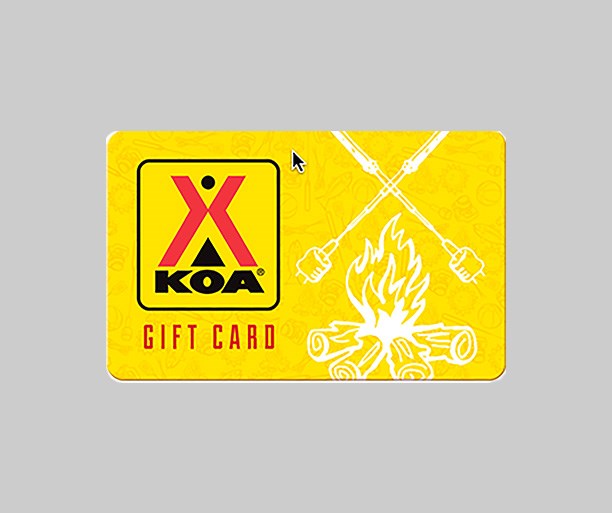 I know we've got a lot of tools and gizmos in this Last Minute Gift Guide, but here's an obvious one that will be appreciated by every camper on your list – the KOA Gift Card! You can buy your KOA Gift Card in various denominations starting at $20 online at www.koagiftcards.com, or at any KOA campground. The cards can be used for KOA camping or any KOA store purchase at KOAs across North America. The cards are available in both U.S. and Canadian currencies. When you buy your KOA Gift Cards online, we'll email an electronic card to you or your gift recipient, complete with a personalized message. It's the easiest and best gift you can give to your campers.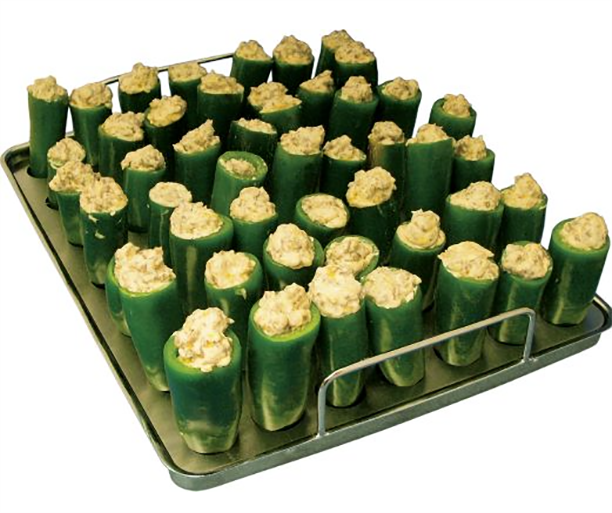 We're seeing many groups of families and friends camping together at KOA. So, while the burgers and steaks are getting ready for the grill, pop up to 49 stuffed jalapeno peppers on this handy rack. You'll have everyone enjoying great appetizers in short order. The V-bottom tray can do double duty to cook corn, potatoes, wings, ribs or even tacos on the grill. It comes in 24- and 49-hole models. It's just $15.99 for the smaller version HERE at www.cabelas.com.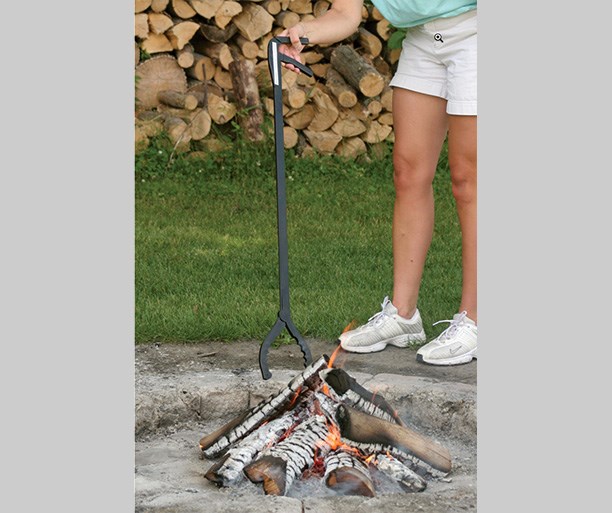 Tired of watching your fellow camper try to rearrange burning logs on the fire? Then give them the Handi-Hand Fire Log Gripper. It allows you to grip and move logs with just one hand, safely and away from the heat. It's all-steel construction, and it's available at www.kotulas.com for $24.99.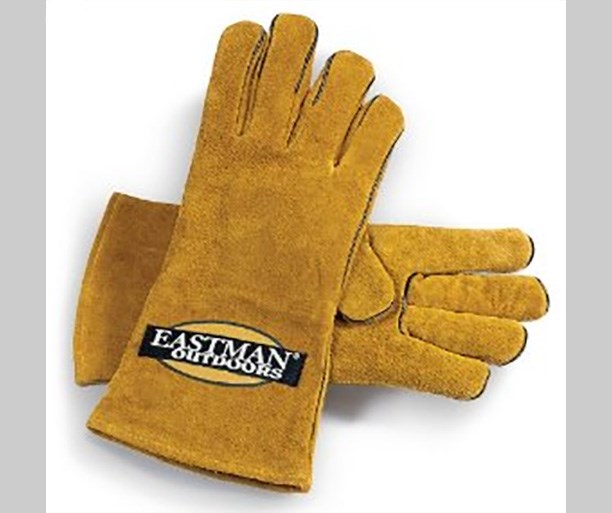 It should always be "safety first" when camping. That's why these 19-inch leather cooking gloves from Eastman Outdoors are a great choice. They'll keep the heat off you when dealing with hot coals, logs and the heat of your grill, as well as hot cooking oils. Again, these are from our friends at Cabela's for just $21.59.
If you love cooking outdoors, but don't have a way to check the temperature of your food, you're doing it wrong. This handy fork thermometer ensures your meat is thoroughly cooked. Just press the on/off button, push the fork halfway into the thickest part of the meat and get a clear reading on the LCD screen. There is also a spotlight built-in to guide you. It's available at www.cabelas.com for $15.99.
You leave the campfire in search of a cold beverage. You reach into the dark cooler and hope whatever you fish out to drink is what you had in mind. No more. The Coghlan's Cooler Light attaches to the inside of your cooler lid and comes on and shuts off automatically when the lid is opened or closed. Problem solved for $7.64 at www.amazon.com.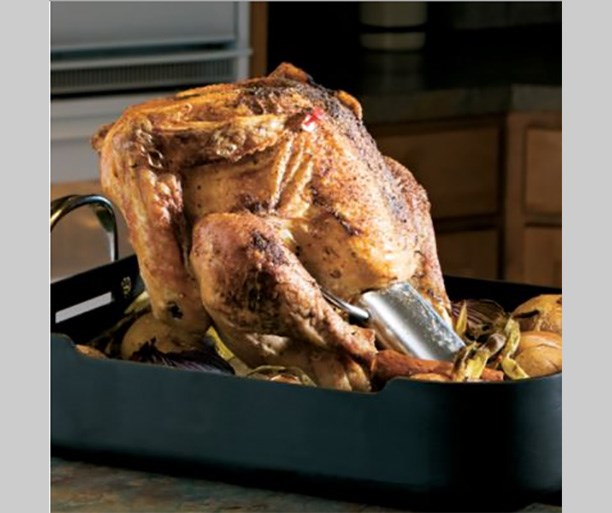 The name sounds ominous, but the Camp Chef Turkey Cannon is all about bringing flavor to your poultry. The cannon infuses your whole turkey or chicken with your favorite sauce, beer, wine or other liquid. It keeps the meat tender and juicy, and the flavor it incredible. It's just $24.99 at www.cabelas.com.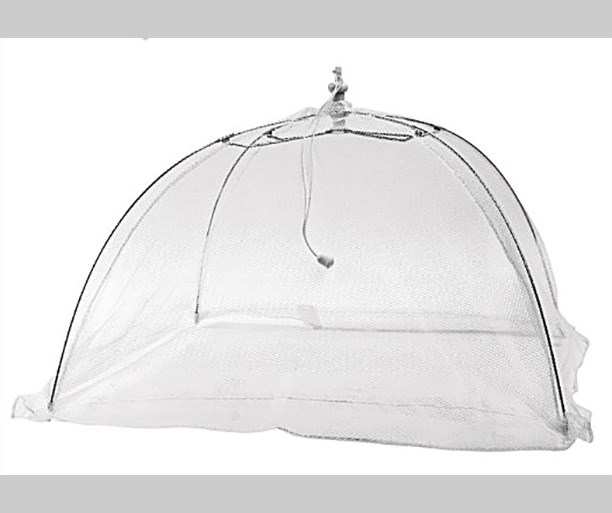 Cooking outside means eating outside, and nothing is more annoying than the bugs joining you join you for dinner. This simple food tent protects your food from bugs and other debris, and at 17 inches by 17 inches, its big enough to cover most serving platters. It stores away easily, and is hand washable. And its just $4.79 from www.cabelas.com.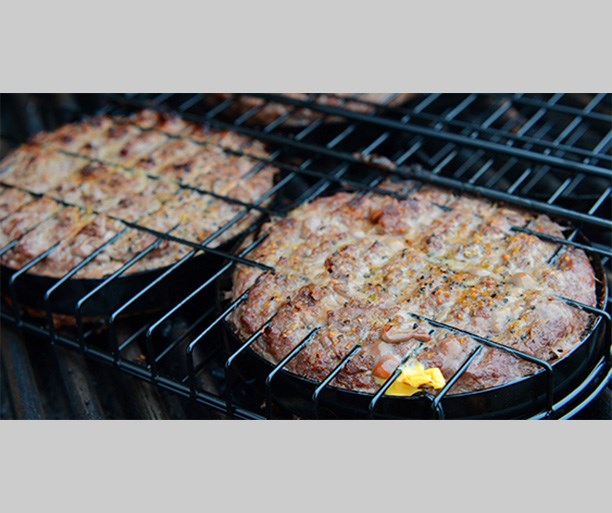 Tired of doing the hamburger flipping dance, and watching one of your beauties drop into the fire? Get this hamburger grilling basket from Cabela's and your worries are over. The basket holds four burgers at once in a locking basket. Problem solved, for just $13.59 at www.cabelas.com.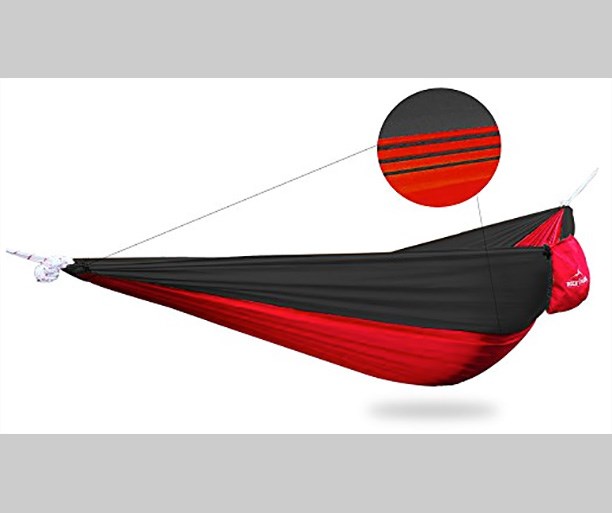 Take a break with this packable ultralight camping hammock. The parachute nylon fabric will hold up to 400 pounds, and the built-in stuff sack makes it easy to take along. It includes easy-to-use hanging ropes and carabiners. Help your favorite camper relax and take a load off for just $22.73 at www.amazon.com.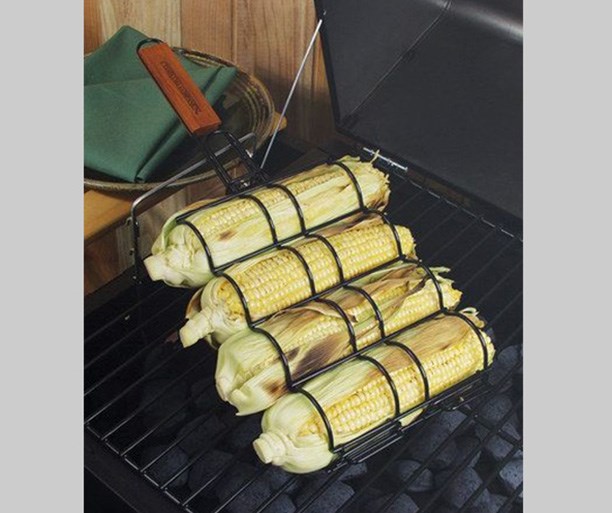 OK. We solved your burger flipping problem. Now, on to corn on the cob. This handy basket holds four ears firmly so they'll cook evenly every time. The nonstick surface makes cleanup easy. It's just $10.39 at www.cabelas.com.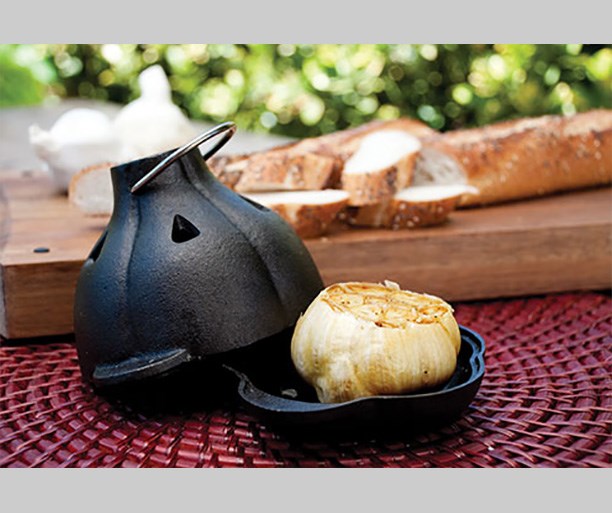 If your favorite camper loves roasted garlic, you're going to love this cast iron garlic roaster. It quickly roasts a single, large garlic bulb or two smaller bulbs over the flames, then the cook can easily remove the husk with the silicone squeezer. It's very unique, and available at www.cabelas.com for just $15.99.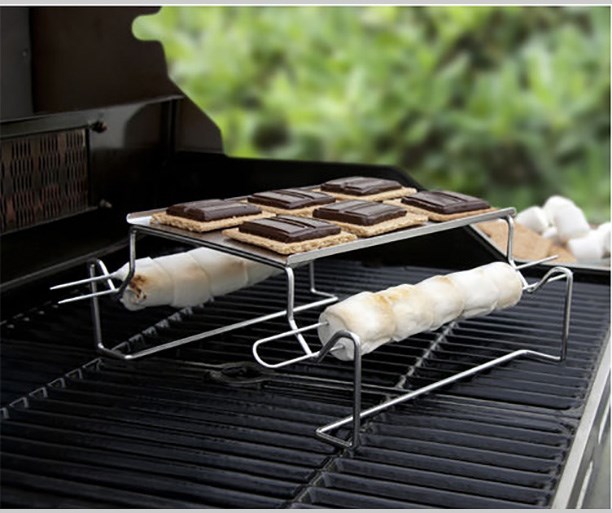 If your little campers love their s'mores, even when there isn't a campfire handy, this rack is perfect. It's great for gas or charcoal grills, and heats the crackers, melts the chocolate and roasts the marshmallows all at once. There's even a recipe book to help you "mix it up" a little. It's all stainless steel, and it's at www.cabelas.com for just $15.99.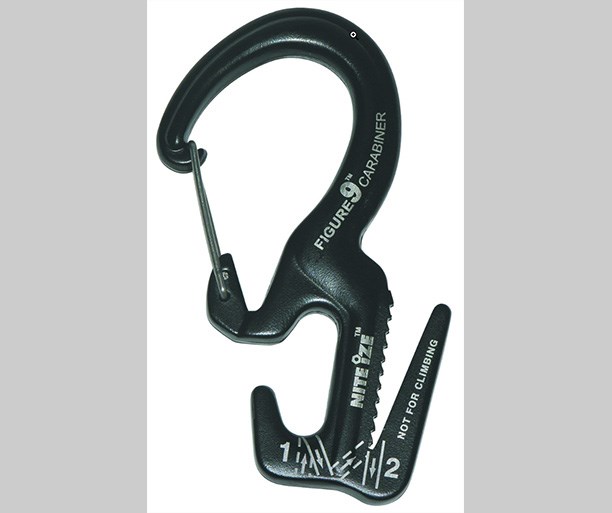 This one is for the camper who doesn't like tying secure knots. The Nite Ize Figure 9 Carabiner has an innovative design that totally eliminates the need for knots. There's a guide printed right on the carabiner that shows you how to securely wrap your rope. Your tent, vehicle tie downs or anything with a rope at your campsite will be secured. It's available in small and large sizes for $4.98 from www.cabelas.com.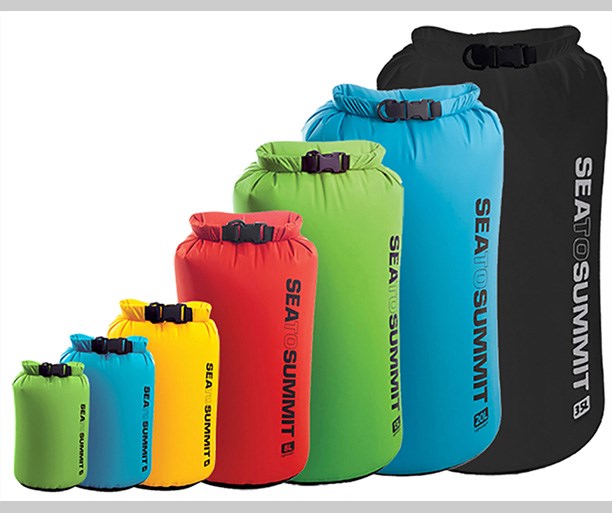 Nothing will ruin your favorite camper's trip faster than wet gear. These handy dry sacks from Sea To Summit make that problem disappear. They come in various sizes and are available at www.cabelas.com for $24.95 or less.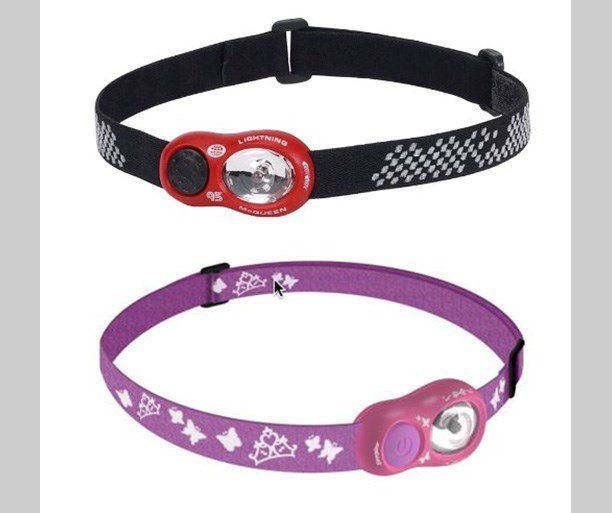 Scare away the dark for your little campers with these fun headlamps by Energizer. They have long-lasting, 8-lumen LED bulbs that provide bright white light. They'll operate for up to 10 hours on two coin-cell batteries and they have adjustable headbands. They are at www.cabelas.com for just $2.88 and $5.99. Order the Princess version HERE, or the Cars version HERE.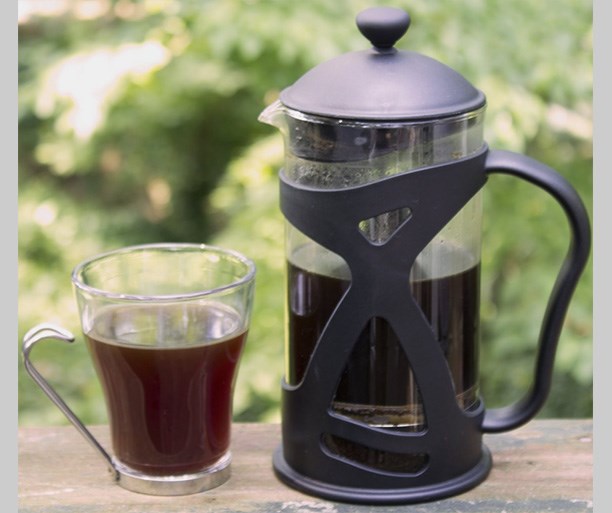 Camping is no reason to go without the finer things in life. The KONA French Press Coffee, Tea & Espresso Maker gives your favorite camper the purest way to extract and brew loose leaf tea or whole bean into a large, 34-ounce glass pitcher. Just add the hot water, wait a bit and press down to get a delicious pot of your favorite brew, right at the campsite. Just $18.98 at www.amazon.com.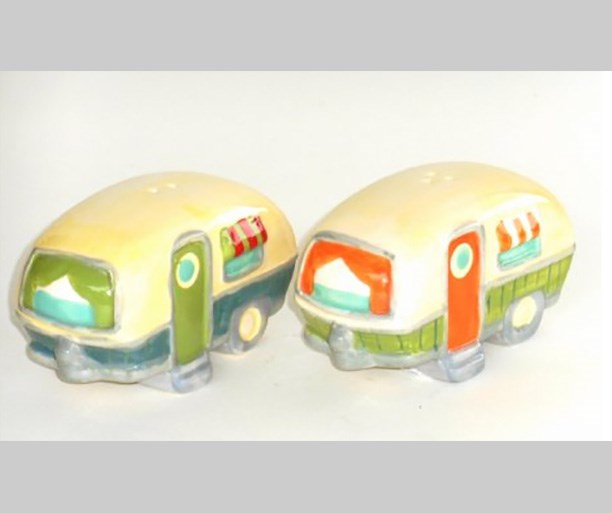 Sometimes, it's the little details that count. These cute RV salt and pepper shakers are the perfect addition to your camper's RV supplies. They are ceramic, hand painted and fun! And they're on www.amazon.com for $9.95. Your favorite camper is going to love these!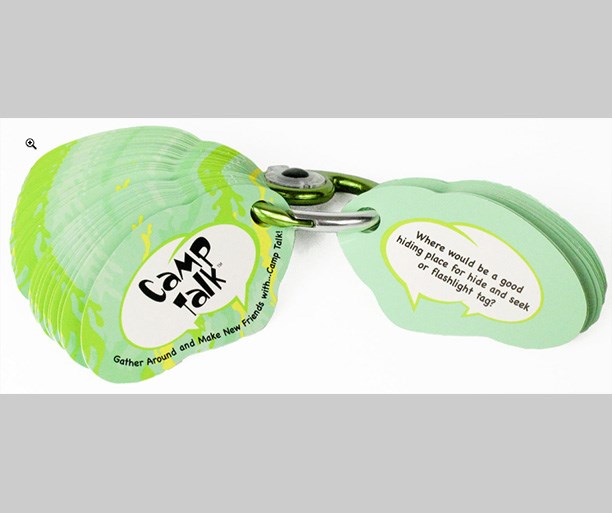 Here's a simple, fun card-based game that kids will love, and you don't have to plug in. It's been endorsed by iParenting Media and has the National Parenting Center Seal of Approval. It includes 100 "conversation cards." You just pick a card, ask the question printed on it and wait for your family's hilarious responses. And all of the cards fit on a handy carabiner, so it's ultra portable and very family friendly. It's just $8.37 at www.amazon.com.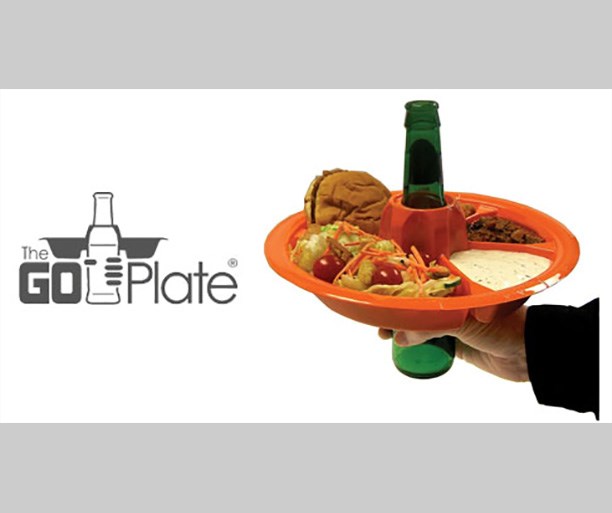 There are never enough hands to carry your filled plate and your drink to the picnic table. And what if you want to stand near the fire? Problem solved with The Go Plate. Just put your bottle, can or cup into the center, and it becomes a handle to hold a plate full of food. This could be your next must-have camping accessory. It's $18.99 for a pack of 10 on www.amazon.com.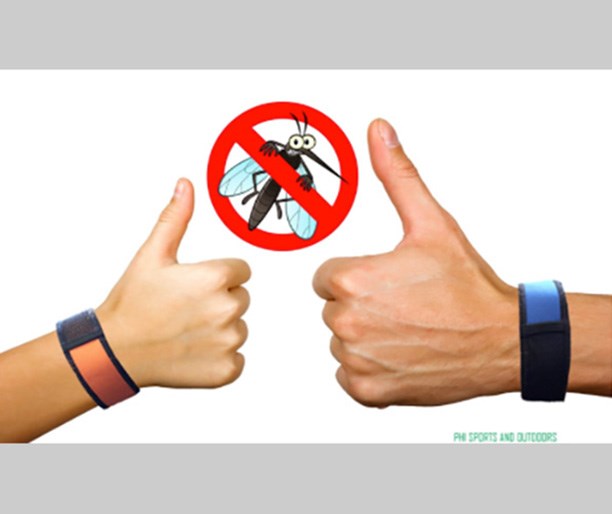 This refillable Velcro bracelet is a great way to wear DEET free mosquito repellent. Each replaceable refill lasts for up to 720 hours and uses only effective, natural ingredients. It's safe and effective, and it's only $5.99 each at www.amazon.com.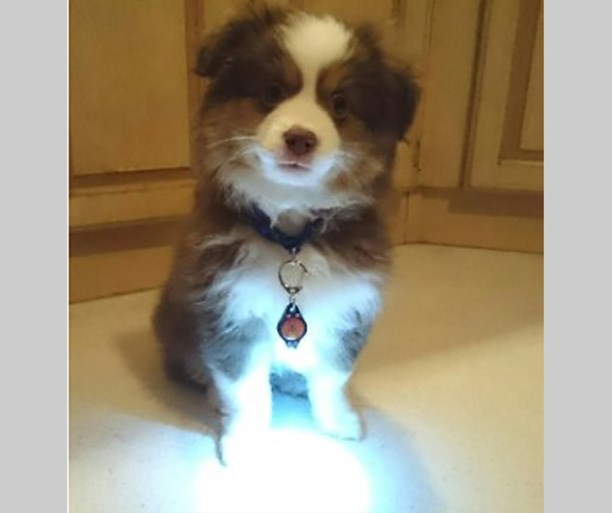 Campgrounds can be dark places at night, so the Leash Light Dog Collar Light is just what's needed to keep your "best friend" safe and sound. It clips to a dog's leash or collar, and the LED lights shine down to show Fido where to go, and you just where Fido is. You and your dog become visible to cars, bikes and other walkers. It's cheap safety insurance for your pet for just $19.97 at www.amazon.com.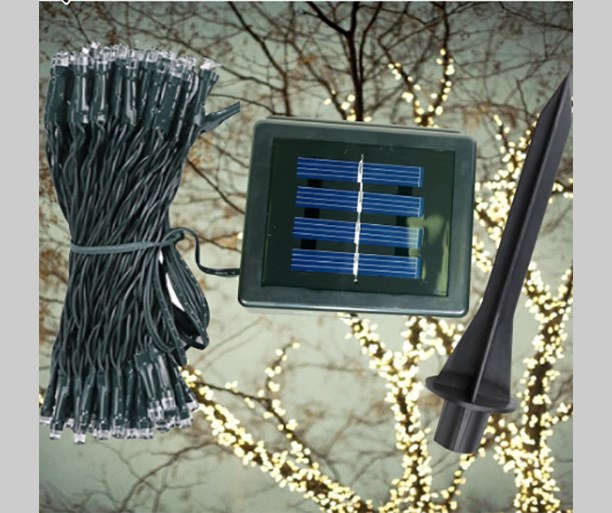 Your favorite camper will love dressing up their campsite with this string of 100 twinkling solar slights. They come on automatically at dusk and off at dawn, and the little LED fairy lights cast a warm, white light that will really set any RV site apart. Get into the "string" of things for just $20.97 at www.amazon.com.
---
About the author
When he's not doing vice presidential things at KOA, Mike Gast and his wife Lori love to travel (mostly to beach-y places) and find those out-of-the-way restaurants you see on TV.