Get inspired with these Instagram accounts you'll definitely want to follow from campers and RVers.
Looking for new ways to create an awesome camping experience? Find a variety of inspirational camper's stories told through photos on the social media site Instagram. Do-It-Yourself RV re-models and backpacking with a newborn in tow are just some of the activities campers are posting about. The following list of motivating Instagram accounts will get you thinking about starting out on your next camping trip.
@this_little_adventure
RV Interior Design: @this_little_adventure
Follow this_little_adventure to find out how the Tillman family transformed their dated 1999 Damon Intruder Class A into a chic tiny home. The DIY enthusiasts created a multi-functional and highly stylish living space for their family of four. Their son gets to sleep in the over cab loft bed while the family dog laps up the sunshine from the plush window seat. Get ideas for your RV by browsing the Tillman's black and white interior color scheme photos.
@henrythecoloradodog via @camping_dogs
Camping with Man's Best Friend: @camping_dogs
Get your daily dose of cuteness by following camping_dogs, a collection of outdoor-loving dog photos. No matter what the breed Husky, Lab, or Chihuahua dogs love to explore. In this Instagram account, their playgrounds are spectacular: snow peaked mountains, cracked desert earth or rocky ocean shoreline. These dogs have camping spirit whether paddling a kayak or lending their weight to a backpack.
@rvfamilytravelatlas
Family RV Travel: @rvfamilytravelatlas
RV Family Travel Atlas and Campground of the Week podcasters Stephanie and Jeremy Puglisi share intimate family camping moments on Instagram. The couple's three young children are growing up on the road in an RV. By day the family explores places like national monuments, the beach and theme parks. At night they settle down for story time and a warm-up next to the campfire. The husband and wife team also wrote the Idiot's Guide to RV Vacations where they share their top vacation destinations.
@moonmountainlife
Family Tent Camping: @moonmountainlife
New parents Jacob and Natasha Moon take their baby girl on advanced backpacking adventures and document it all on moonmountainlife. At two months old Zoey went on her first backpacking trip to the breathtaking Moraine Lake in Canada. The family often swaps a crib for a baby tent, stroller for a baby carrier and PJs for a snowsuit onesie. Pitching a tent as they hike, testing the waters in a raft or relaxing in a hammock with glacial mountain peaks as backdrop, this is a family to follow on Instagram.
@kenneysseeamerica
RV Bucket List: @kenneysseeamerica
Full-time RVers Chuck and Yvonne Kenney call a 30-foot Airstream trailer home. On their mission to visit National Parks and the small towns around them, the couple sets up camp in a variety of scenic locations. Nestled in the forests of Maine at Acadia National Park or sidling up to cactuses in the desert near New Mexico's Carlsbad Caverns the scene is constantly changing for the Kenney's. Their Instagram profile often features multi-colored sunsets with their polished Airstream center stage.
@adventuresonwheels
Physical Fitness Camping: @adventuresonwheels
Eduardo and Rubi make staying fit on the road look easy on their Instagram account. Their Micro Minnie Winnebago is packed with fun exploration equipment like a kayak, paddle board and mountain bikes. Beautiful pictures of the pair burning calories in stunning wild places are posted on their Instagram feed. Witness Rubi paddle boarding across the glassy water of Watson Lake, AZ and Eduardo tearing through Sedona's rocky terrain on a mountain bike.
@nathanaelbillings
Forest Tent Camping: @nathanaelbillings
His willingness to hike in a blizzard at Snow Lake, WA to capture natural beauty on camera is a testament to Nathanael Billings' passion for photography. He shares photos of playful gray jays landing on his hiking-mate and nesting on his own head during a snow whiteout. Camping in a see-through tent, Nathanael can keep an eye on nature even when snuggled up inside his sleeping bag. Amazing shots framed by the open tent flap: yellow fall woods, azure mountain lakes and rocky ocean shorelines crop up throughout his Instagram feed.
Consider starting your own Instagram account to share your camping adventures. Start off with a few pics from your latest stay at KOA. Don't forget to share them using #KOACamping and follow us on Instagram for a chance to be featured!
---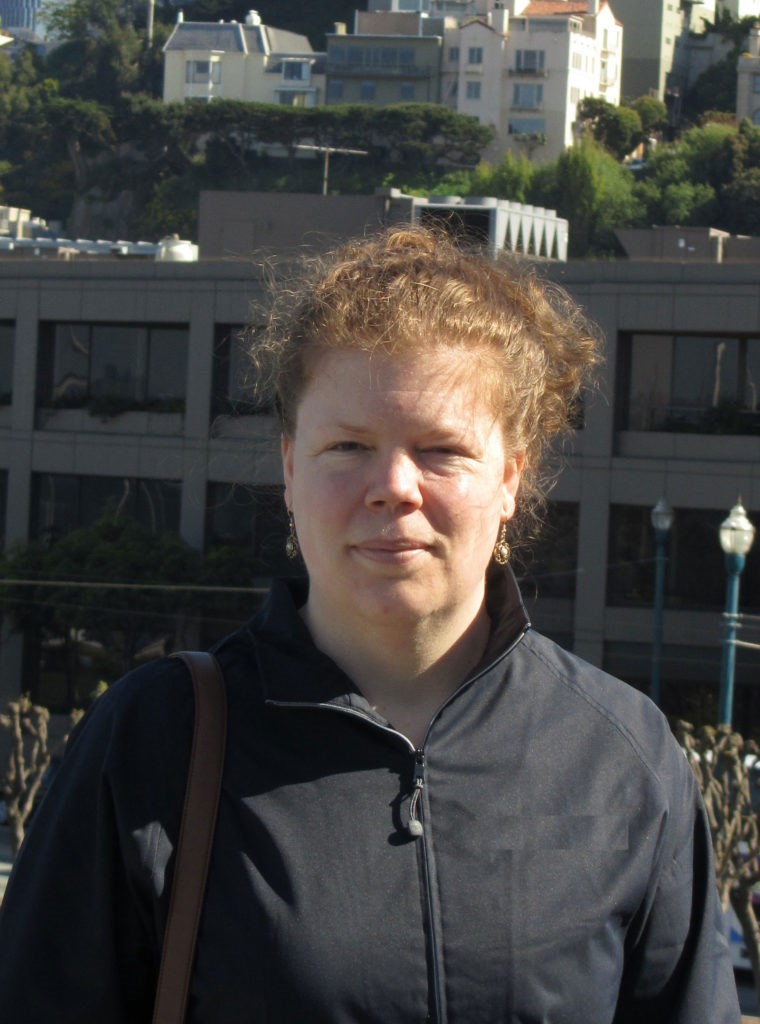 Eva Barrows is a San Francisco Bay Area freelance writer. Eva writes about local places, people and events on her website www.evabarrows.com. She founded the online literary journal Imitation Fruit in 2007 and has enjoyed promoting fellow writers and artists ever since.
---