Like many campers, David and Lori Vaughan dreamed of someday owning their own campground. As they sat around numerous campfires during their RV trips,they saw happy camper faces, and knew owning a campground was for them.
So, 17 years ago, the Vaughans sold their shipping logistics business in Ohio and made the move to Indiana, purchasing the Indianapolis KOA Holiday. The campground had "good bones" underground with upgraded sewer, water and power. That allowed the Vaughans to aggressively work on adding camper amenities.
"Our mantra has always been upgrade, upgrade, upgrade," says David.
That single-minded drive to improve led the Indianapolis KOA Holiday to be named Kampgrounds of America's Campground of the Year for 2022. The Vaughans took the bold step of tearing out their traditional swimming pool and adding a hybrid pool/water park feature that has become a centerpiece of their campground.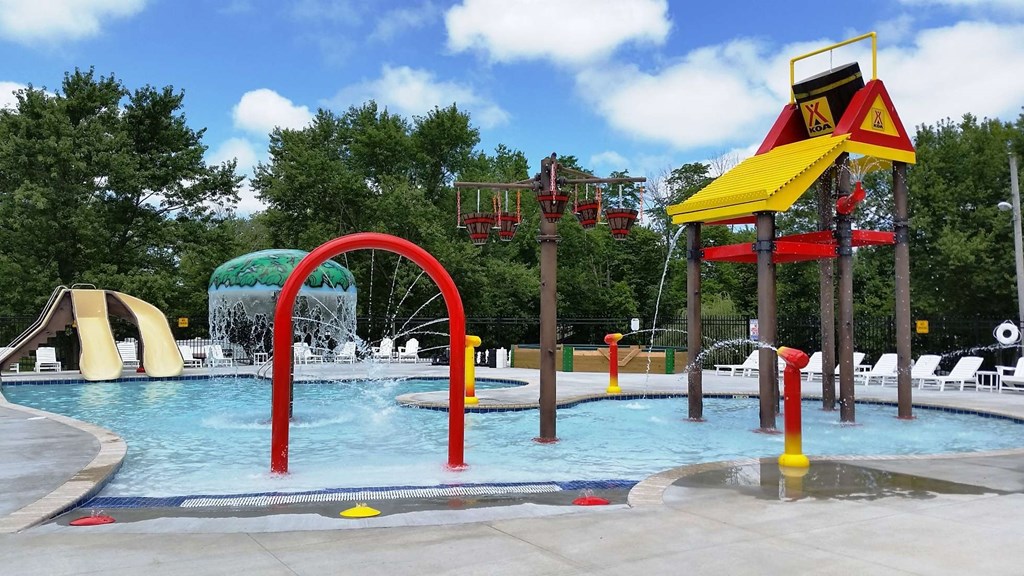 "We were able to create something that appeals to every type of camper," notes David. "It's been one of our best additions."
They were also early adopters of Kampgrounds of America's unique KOA Patio® Site concept, which creates extensive private outdoor space for campers with large hard-surfaced patios, grills and patio furniture. But the Vaughans didn't stop there. They've also added beautiful pergolas with swings and innovative seating to several of the sites, along with huge freestanding fireplaces. By the time campers roll into the park in the spring of 2022, they'll find more of these upgraded KOA Patio® Sites along with an improved Wi-Fi system and concrete roads on the main side of the camp.
Dave and Lori are tremendously proud of their remodeled camp store. Their daughter, Rachel, revamped and reworked the camp store into a boutique that carries an assortment of items including all the necessary RV supplies. Be sure to say "hello" to one of the friendly faces behind the counter. When hunger strikes, order up a pizza or wings from the store, or go ahead and ruin your dinner with a scoop of ice cream.
Whether the Indianapolis KOA Holiday is already one of your favorites, or if it's your first visit, you'll always find that the Vaughans have added something new. Make plans now to stop in and see what David and Lori have done lately.
---
About the Author: Kampgrounds of America
Kampgrounds of America is the largest system of open-to-the-public campgrounds in the world, with over 500 locations across the United States and Canada. Founded in Billings, MT in 1962, KOA's family of campground brands – KOA Journey, KOA Holiday and KOA Resort – today serve more than a million camping families each year. KOA is dedicated to "connecting people to the outdoors and each other" by providing people with a variety of camping experiences and the information they need to make the most of their camping trip. Read more of their camping and travel resources by visiting KOA.com/blog.
---