The open road is calling and an epic, multi-month RV trip across the United States may be just what you need right now. Just imagine waking up each morning next to the country's grandest sights and most amazing experiences. It's the type of adventure you'll share with friends and family for years to come
Being on the road for that long takes some planning. Even if you've done weeklong RV trips in the past, there are new challenges to consider. With that in mind, here's a list of tips to help you get started. Use these tricks and tools in hand and you'll get a jump start on planning what could be the most memorable adventure you've had yet.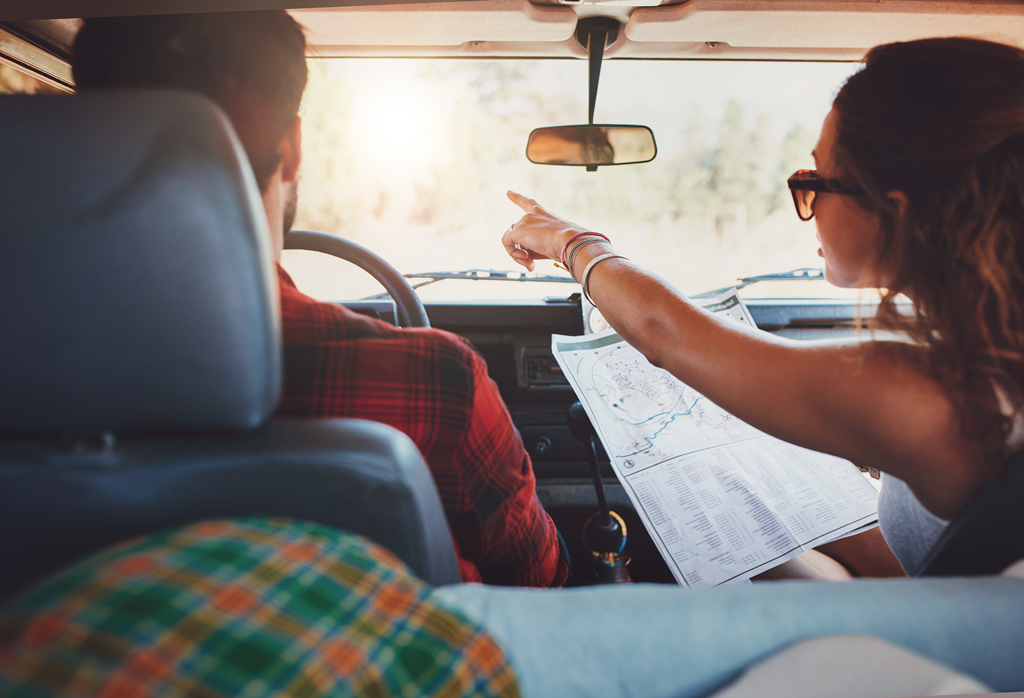 Plan Your Route
For most people, route planning is the first, and most exciting, part of organizing an extended road trip. After all, getting out to see the most amazing parts of the U.S. is why you're doing this in the first place. Unfortunately, route planning can spiral into a stressful activity as well. So before you start, remember two things:
Plan early so you don't miss out on things that get booked up.
Know that your plan will probably fall apart somewhere in the mix so don't stress it.
So, that's out of the way. Here are some tips to help you create the best route for your epic trip.
Where will you go?
Start by simply jotting down places you want to stay, things you want to see, and activities you want to do. Keep a notepad by the bed and post-its on the fridge and in your car. As soon as inspiration hits, jot it down. Then when it comes time to put pen to paper (or stylus to screen), you have a good list to start from.
Next, transfer those ideas to a map. Putting them in Google maps may be good eventually, but for now lay out a paper map of the U.S. Use colored wax pencils to mark generally where each place is located. If you have some "must go" places, use a different color so they stand out.
Notice some groupings? Good, those are potential destinations. Start laying out a basic route. It's not permanent so don't worry if it doesn't look perfect. Try to keep under 300 miles between locations. Driving an RV or travel trailer is tiring.
Don't forget to consider the season. Depending on the direction you drive (north to south, for example), you can experience a huge range of weather over the course of your journey. Keep that in mind when you think about which direction you want to go first.
Where Will You Stay?
Once you have a basic idea of your route, use KOA's Trip Planner to map out the best campgrounds along your route. The planner will save you a bunch of time over Googling campgrounds individually.
How Long Will You Stay?
Now start thinking about how long you want to be in each area. Plan for more time than you think you need at each spot. Undoubtedly you'll find other places to explore when you get there. Plus, you may just want a day or two to relax by the campfire in between adventures.
How Will You Navigate?
There are plenty of online navigational maps and apps to choose from. Trusty Google Maps is a solid choice. You can plug in all of your stops at once, save them, and have the whole route ready when you need it.
Pro tip: You can download sections of maps on Google so they're available even if (when) you lose cell service. It requires a lot of data, so only download while you're on WiFi and delete old map areas before downloading the next.
Once you have your itinerary settled, share it with someone back home and plan to check in with them every so often.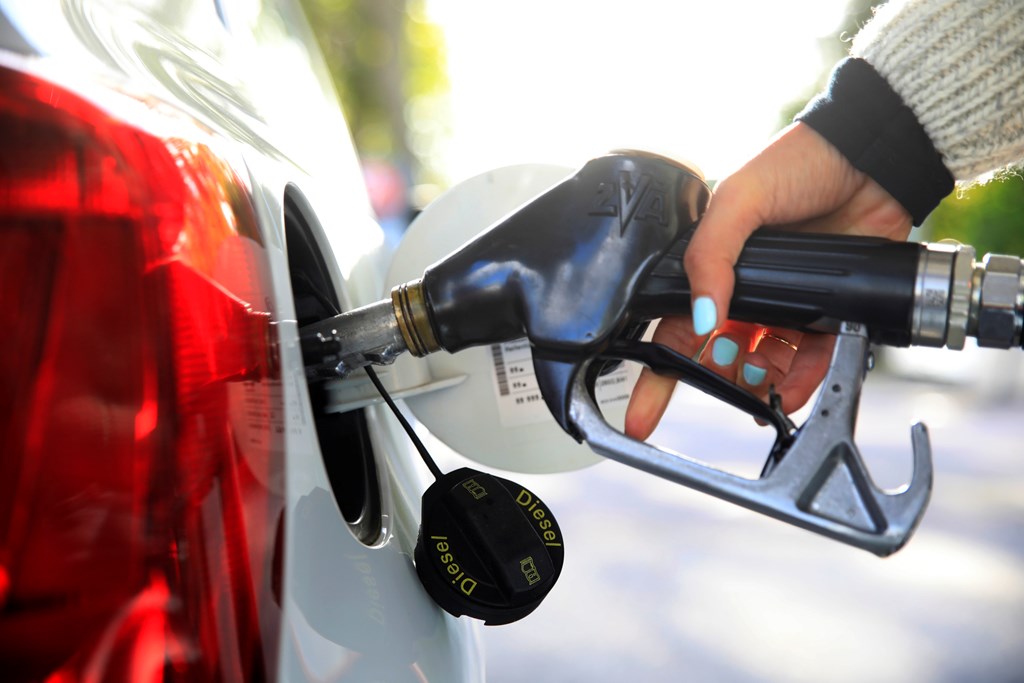 Make Your Budget
Budgeting for a long RV trip isn't all about finding ways to cut corners or scrimping on things you want. It's about reducing stress and not being blindsided by an expense. To help you cover all the bases, here's a list of the most common expense categories you'll want to include in your budget. Use this list to guide your research on costs and create a spreadsheet to organize it all. You'll also find a few potential money saving ideas thrown in so you can spend (and scrimp) where it's most important.
A note before we get started. We're talking about RV and travel expenses here. Of course, you'll have basics to cover like health care, pet supplies, and so one. Make sure to add other relevant costs to this list of categories as well. Oh, and consider a travel budget planner app like Trail Wallet.
Campgrounds/Lodging
Account for : The nightly cost of campground, hotel, or other lodging fees. KOA makes this easy. Just plug your destination and date into the search bar at KOA.com and you'll see rates for your stay.
Save money : You can save money on registration and even get free campsites with KOA Rewards. And keep and eye out for local KOA hot deals at your planned stops for even more discounts.
Food/Drink
Account for : Cooked meals, dining out, coffee, beverages, and snacks. Food will be the biggest variable on your trip. Cooking at the campsite will usually cost less than dining out, so you have some control over this expense. Just be realistic. If you're one who loves to sample local delicacies, budget extra in this category.
Save money : Don't let hunger dictate your dollars. Always keep at least one simple meal you can prepare at your RV. That will keep you from splurging at a restaurant unnecessarily when you're tired after a day of travel.
Gas
Account for : At least 10% more than you expect. Use KOA's fuel estimator and multiply that by 1.1 to account for side trips and the occasional missed exit.
Save money : Every penny counts when you're buying this much fuel. Use a fuel-finding app like Gas Buddy to locate the cheapest gas on your route. Use Truck Stop Guide to find RV-friendly gas stations along your route.
Repairs/Maintenance
Account for : At least one oil change plus one unexpected repair. Being on the road this long will put some stress on your rig. Having a few hundred dollars set aside will take the sting out of repairing a water pump that dies mid-trip.
How to save : A roadside assistance plan from AAA or Good Sam is a must. It can save you a lot on things like towing and tire repair.
Entertainment
Account for : Park fees, tours, guides, gear rental. You can just estimate a cost per day for each day of adventure. Don't forget to include any big expenses—think a helicopter ride around Mount Rushmore or a full-day snorkel trip near the Florida Keys.
How to save : Buy an America the Beautiful pass. It will save you a lot on national park entrance fees.
Propane
Account for : Average daily use plus extra use in cold climates. The average 30,000 BTU RV furnace will burn a gallon of propane every three hours. Not to mention the gas needed for cooking and your refrigerator. Check propane costs and plan accordingly.
How to save : Use sources other than your gas stove for cooking. For example, a firepit is a great option to roast potatoes or cook hot dogs. Also, consider an electric skillet that uses campground power when you're connected.
Miscellaneous
There will be the inevitable unexpected cost that sneaks up on you. Here are a few to watch out for.
Parking : Especially in larger towns and cities. Use an app like Parkopedia to find the best options.
Cell Service : This one can sneak up on you when a weak wifi signal is lost and your cell data takes over. It's usually more cost effective to increase your monthly plan than get hit with unexpected overages.
Laundry : If you don't have some type of washer/dryer in your rig, you'll either need to drop laundry off to be professionally cleaned or drop some quarters at the campground or local laundromat.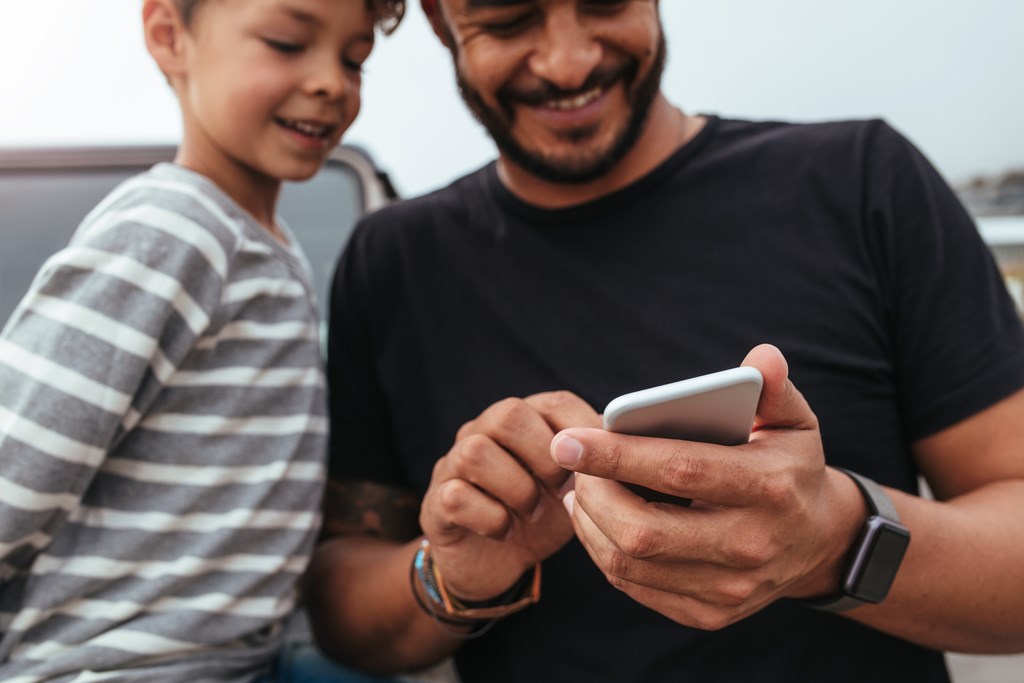 Have a Plan to Stay Connected
Besides just the cost of your cell data plan, there are other things to consider if you need, or want, to stay connected during your trip. First off, many places you'll stop will have WiFi that doesn't quite reach your RV. You can help it along with a WiFi booster. These devices extend the range of a WiFi signal so you can stay online while staying in or near your rig.
Another option is to get a mobile hotspot. A hotspot makes the cell data from your current mobile phone plan available to your laptop or other non-mobile devices. Many models of cell phones can actually act as a hotspot so you don't need to buy any additional equipment.
Of course, there's also good old coffee shops. For the price of a cup-a-joe (which isn't as cheap as it used to be), you can web surf to your heart's content. Breweries and restaurants are also offering Wifi with a purchase now, too. And don't forget about libraries. You not only get free WiFi, but a nice, quiet place to work.
A word of warning if you do use public WiFi. It is notoriously easy for tech-savvy ne'er-do-wells to see what you're doing on your computer while you're logged into a public network. You can protect yourself by using a virtual private network (VPN).
Apps like Avast will help you locate free WiFi locations around you.
Get Your Rig Road-Ready
Nothing saps the good vibes out of a long trip like a bad tire in the first week. Here are some things to check and pack on your rig before you head out:
Check:
Tire life and pressure
Insurance and tags
Operation of the refrigerator, stove, water pump, AC, and heat
Running lights, brake lights, turn signals, and headlights
Status of your roadside assistance plan
Pack
Owners manual
Tire gauge and emergency tire repair
Emergency kit and flashlight
Smartphone mount
An ounce of prevention is worth a ton of cure here.
Pack Your RV
If you're an experienced RVer with several weekend or week-long trips under your belt, then you already have a good, basic packing list. There are a few things to consider for a longer trip, though.
First off, you're more likely to encounter a wide span of temperatures. That's important to keep in mind when packing clothes for sure. But it's also important for other things like comfort in your RV. Consider a space heater and a heated blanket to keep you cozy if you'll encounter cold temperatures later in your trip.
Speaking of cozy, bring along a mattress pad to soften up your RV's bed. You'll be happy you did after a few weeks of sleeping in comfort.
You'll also have dozens of nights at a campsite. You may want to consider bringing a few things to spruce it up. A string of lights, a wireless speaker, and some camp games will add a little something extra to your fireside chats.
You probably didn't worry about staying healthy and in shape on your weekend jaunts. But long days in the driver's seat, vacation food, and less exercise can wreak havoc on your physical health over the course of a few months. Bring along some basic health equipment like a yoga mat, a foam roller, and a few resistance bands. It doesn't take a lot to help keep you active and mobile.
When you're packing your RV, start by methodically cleaning out all the old things from previous trips. That will free up needed space when you're storing months worth of provisions.
Consider switching out your plastic containers with ones that have a tight, rubber seal. That will help keep bugs and humidity out of your clothes, spices, and everything else over the long months of travel.
One thing you don't want to carry with you? Firewood. Firewood from one place can have bugs in it that travel with you to a new location and attack native plants. It's actually forbidden in many places so just plan on getting your firewood locally.
A Few Miscellaneous Notes
There's a lot to think about when you're on the road for months at a time. These are often overlooked items that you'll have to figure out at some point.
Your Mail : If you don't have someone still staying at your permanent address (that you trust), you'll need to have your mail temporarily forwarded.
Packages : Amazon lockers make it possible to get small packages delivered to you, or at least near you, while you're on the road.
Checklists : There will be a time when you're setting up your RV after a long day of traveling and you miss an important step. A checklist of set up and pack up procedures will help eliminate the embarrassment of forgetting to roll in your awning.
And finally, get in sync with your travel partner(s). Whether it's your spouse, sibling, or travel buddy, there's bound to be tension on a long road trip. A big cause of frustration stems from misunderstood expectations. Before you roll out, know who's in charge of which chores, who's driving and for how long, and what your general expectations are for off days, relaxation time, and pace of travel.
Planning for a multi-month road trip takes some work. But with a little forethought and a lot of flexibility, you'll have an adventure of a lifetime.
---
About the Author: Kampgrounds of America
Kampgrounds of America is the largest system of open-to-the-public campgrounds in the world, with over 500 locations across the United States and Canada. Founded in Billings, MT in 1962, KOA's family of campground brands – KOA Journey, KOA Holiday and KOA Resort – today serve more than a million camping families each year. KOA is dedicated to "connecting people to the outdoors and each other" by providing people with a variety of camping experiences and the information they need to make the most of their camping trip. Read more of their camping and travel resources by visiting KOA.com/blog.