Sometimes a group camping trip just isn't in the cards. Especially when social distancing is required. But that doesn't mean you can't get outside and enjoy the outdoors – as long as you ensure a solid six feet between you and any other human, that is.
A solo camping trip somewhere off the beaten path could be just the thing you need to clear your head, calm the panic, and spend some quality time with nature. As long as you can maintain social distancing practices outdoors, a solo camping trip could be one of the best things you could be doing with your time right now.
Sure, camping is camping. You need a tent and a sleeping bag no matter who you are or aren't camping with. But to make the most of a trip by yourself, you should spend some thinking about a few specific things: Your reason for wanting to go on a solo camping trip, your location, and your safety. Spending some time planning your trip can help ensure that you return home fulfilled, rejuvenated, and safe.
Pick Your Priority
Time alone in nature offers up opportunities for several different focuses. Perhaps you want to sit quietly outside and reflect. Maybe you're looking to blow off some steam by going on long hikes and thoroughly exploring the area you're in. Maybe you want to be outside and play games, read books, and just lounge about.
It's a good idea to figure out what appeals to you ahead of time. That way, you can go into your trip with a goal in mind. If you spend your whole trip playing games and reading, but realize you actually wanted to sit quietly and meditate outside more, you might be disappointed when you get back home.
Identifying your trip's priority is a great way to make sure you set yourself up for success on your solo camping trip. Ask yourself: "What am I hoping to get out of this trip?" If you're having trouble identifying a main goal, consider journaling on the topic for ten minutes and see what you come up with.
Choose Your Location
Once you know your priority, you can wisely choose a location for your solo camping trip. With the current social distancing protocols, it might be easier to choose a camping destination that's closer to home.
If you want quiet time in nature, you might opt for a backcountry location where you're unlikely to encounter anyone at all. Make sure to research any camping and land laws in your area so you're sure that you're in line with any regulations.
If you just want some fresh air and a change of scenery, a more central and developed location might suit you better. Knowing the main purpose of your trip can help you choose a location that will best suit you and your desires.
Don't Forget Safety
Since you'll be out in the woods by yourself, be sure to make safety your number one priority. Basic safety precautions sometimes seem so basic that they are overlooked. However, taking the time to take a few precautions like this can really help you out if you get in a jam.
First and foremost, you'll want to leave an itinerary of your plans with a close friend or family member. Let them know where you're going and when you plan to be back. Research the weather ahead of time and make sure you have all the gear, food, and water you need. Pack a first aid kit and get familiar with your compass before you head out. Finally, make sure you have a good map of the area you're headed to (and that you know how to read it).
With all the craziness in the world right now, we could all do with some fresh air and open space. There's nothing quite like being outside to help you clear your head and take a step back from the news cycle. Your solo camping trip could be the best thing you could do for your physical and mental health during these challenging times. Just remember to wisely choose a location, spend time thinking about your trip's purpose, and be safe.
---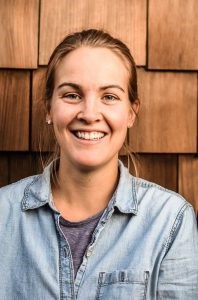 Lettie Stratton is a writer and urban farmer in Boise, ID. A Vermont native, she is a lover of travel, tea, bicycles, plants, cooperative board games, women's basketball, and the outdoors. She's still waiting for a letter from Hogwarts.
---