Dehydrated camping meals are a popular camping staple whether you're hitting the backwoods or enjoying a campground. But did you know you can make your own? Ditch the bag and learn how to make your own homemade dehydrated camping meals.
Even though everything tastes better when you're camping, enjoying your favorite flavors makes it even more special. With a dehydrator and a little time it's easy to prepare gourmet, or just plain delicious, meals to satisfy your appetite wherever your adventures take you.
Commercially freeze-dried foods have undoubtedly made enormous strides in nutrition and flavor over the years, but they're no match for good, old-fashioned home cooking. Plus, by making your own dehydrated meals, you can control the specific ingredients, such as adding more vegetables and spices to a dish, or being absolutely safe in the case of allergies or food intolerances.
Bringing your own dehydrated meals also makes life in camp easier. Even if you have a full kitchen in your RV, there are days when you've been hiking or exploring the surrounding area, and the last thing you feel like doing is cooking. By simply boiling water, you have a delicious meal within minutes.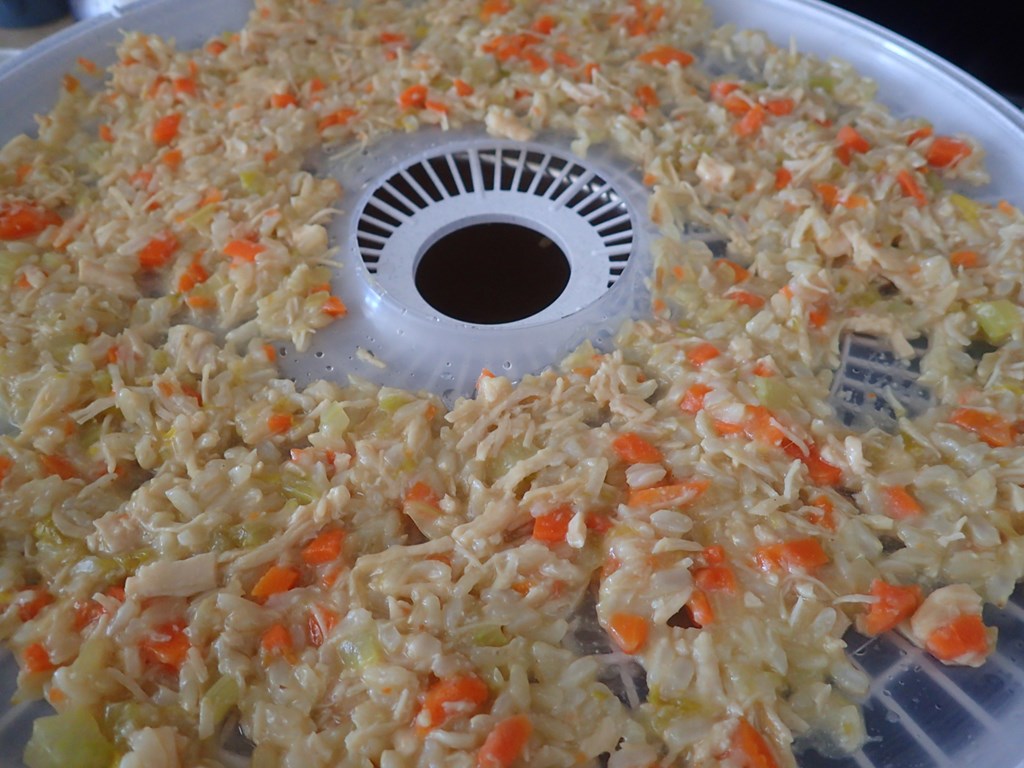 What you can and cannot dry
It's amazing what foods dehydrate safely, but there are a few that should be avoided since they either don't result in good quality or can spoil. Avoid anything with a high amount of fat, such as sausage, bacon, butter, and even avocados. The same applies for cheese and many dairy products.
Despite avoiding fatty foods, the options of what you can try to bring with you to camp is truly impressive. Dried fruits and vegetables are frequently dehydrated, but there's so much more that can be made into incredible meals. From soups to hearty, flavorful dishes, nearby campers are bound to visit when they smell what you're having.
Warm and filling dehydrated soups
Imagine sitting in camp on a chilly evening enjoy a hot bowl of homemade chicken soup to warm you from the inside. While most of us don't think of dried soup, it's surprisingly easy to make. Use a fat-free (or low fat) chicken broth base filled with finely chopped (less than 1/4 inch in diameter) vegetables, such as onions, carrots, and celery. For the meat, canned chicken rehydrates very well, so once the vegetables are cooked, add a can or two, depending on the amount of meat you desire. Be sure to break up the chicken into small pieces.
At the end of the cook time, thicken the soup with a 3-4 tablespoons of corn starch or flour. Whisk it well into the soup and cook to thicken for several minutes. Ladle a thin layer of soup onto the trays, spreading out the vegetables and chicken as much as possible so they don't overlap. Dehydrate it on the highest temperature (since everything is already cooked), breaking up the soup halfway through, until it is completely dry.
To store it, crush the dried soup with a spoon (or your hand) and scoop into a freezer bag to store until you're ready to use it. Although the food won't spoil quickly when it's thoroughly dry, keeping it in the freezer extends the storage life. To rehydrate, add an equal amount of boiling water to your soup mix directly in the freezer bag to start, adding more to thin it, if desired.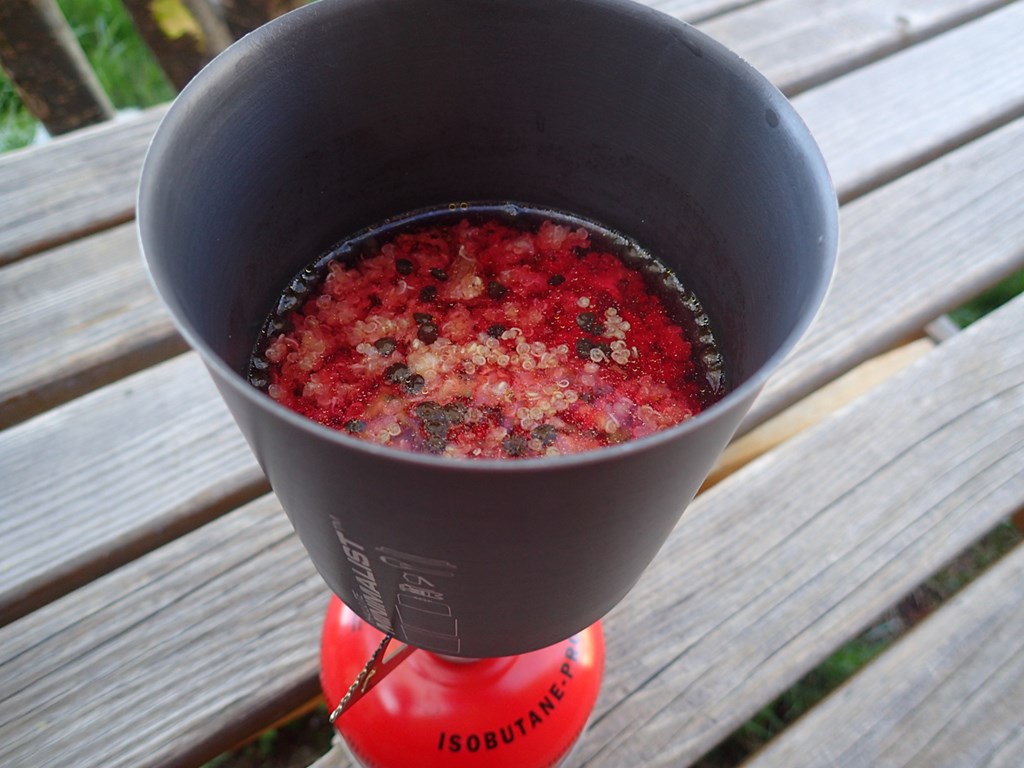 Flavor-filled dehydrated entrées
Spaghetti is a hearty dinner combining protein and carbohydrates to keep you fueled on the trail, and dries exceptionally well. The key is to choose very low fat beef, or even use wild game. As the meat cooks, break it up with a spoon into tiny pieces. Add any vegetables you like, such as onions and mushrooms, and cook thoroughly. Dab the cooked meat and vegetable combination lightly with a paper towel to further remove fat before adding the spaghetti sauce.
To dry it spoon it thinly onto the solid trays in the dehydrator and dry completely. Break it up part way through the process to ensure all of the surface areas are exposed to the hot air. Pack in a freezer bag and put it in the freezer.
While traditional pasta dries well, if you're going to pack it in freezer bags to take to camp, you might want to opt for shells or a less sharp-edged pasta that can make a hole in the bag. Cook it like normal, then dehydrate it until brittle.
Experiment before you leave for camp by drying servings of your favorite meals, which is an excellent way to use leftovers. The key is to chop up whatever food you choose into small pieces to create as much surface area as possible. Dehydrate it on the highest heat of your dehydrator since everything is already cooked.
Vegetarian dehydrated meals
Meatless meals are as filling and nutritious as their carnivore-inspired counterparts, and quinoa is an excellent camping meal. After cooking the quinoa, dry it for a few hours on the highest setting until it crumbles easily. The same can be done to lentils or black beans, although you'll want chop up the beans into smaller pieces to allow them to dry better. This combination provides a powerful dose of protein.
To add vegetables to the mix, a satisfying combination is roasting chopped beets, carrots, zucchini, sweet peppers, and cauliflower together seasoned with salt or any other spice you prefer. After everything is cooked, further chop the vegetables into small pieces and dehydrate them on the high setting.
To make a meal, add equal amounts of the quinoa, lentils, and vegetables, which is typically 1/3-1/2 cup of each, with a cup of boiling water for a nutrient packed and satisfying meal.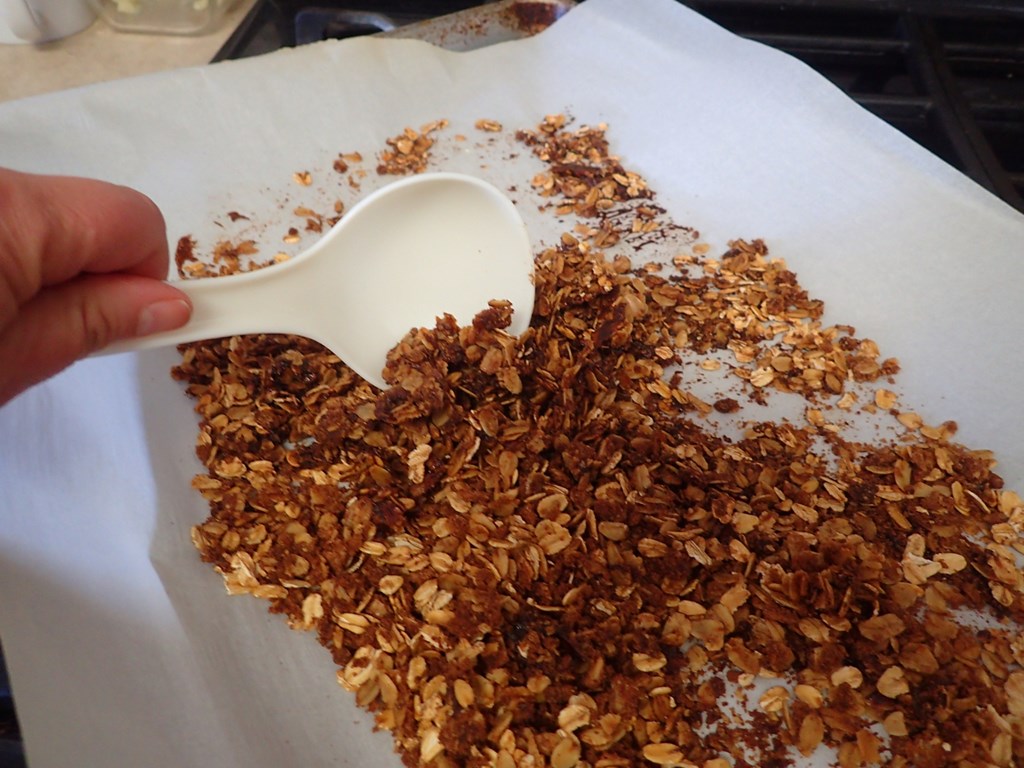 Delicious dehydrated desserts
Don't forget dessert. An easy and sure way to please everyone in camp is a classic apple crisp. Apples are easy to dry by just peeling and slicing them before drying them until they feel like leather.
For the crisp, mix 1 cup rolled oats, 1/4 cup brown sugar, 2 T. melted butter, 1 tsp.cinnamon, 1/4 tsp. nutmeg (optional). Spread this on a baking sheet lined with parchment paper and bake at 350 degrees F. for 10-15 minutes (until slightly browned and crunchy).
For each person, mix a cup of dried apple slices with a teaspoon of sugar and 1/2 teaspoon of cinnamon in a freezer bag. To make the crisp, add 3/4 cup of boiling water to the apples and allow to rehydrate for 10 minutes. Pour on top of the crisp and enjoy it while it's still warm.
Dehydrating your favorite foods to take camping is an easy, economical, and delicious way to always enjoy the dishes your family loves whether you're recreating in an RV or a tent. Bringing your own dehydrated camp cuisine means a filling and tasty meal is just moments away.
---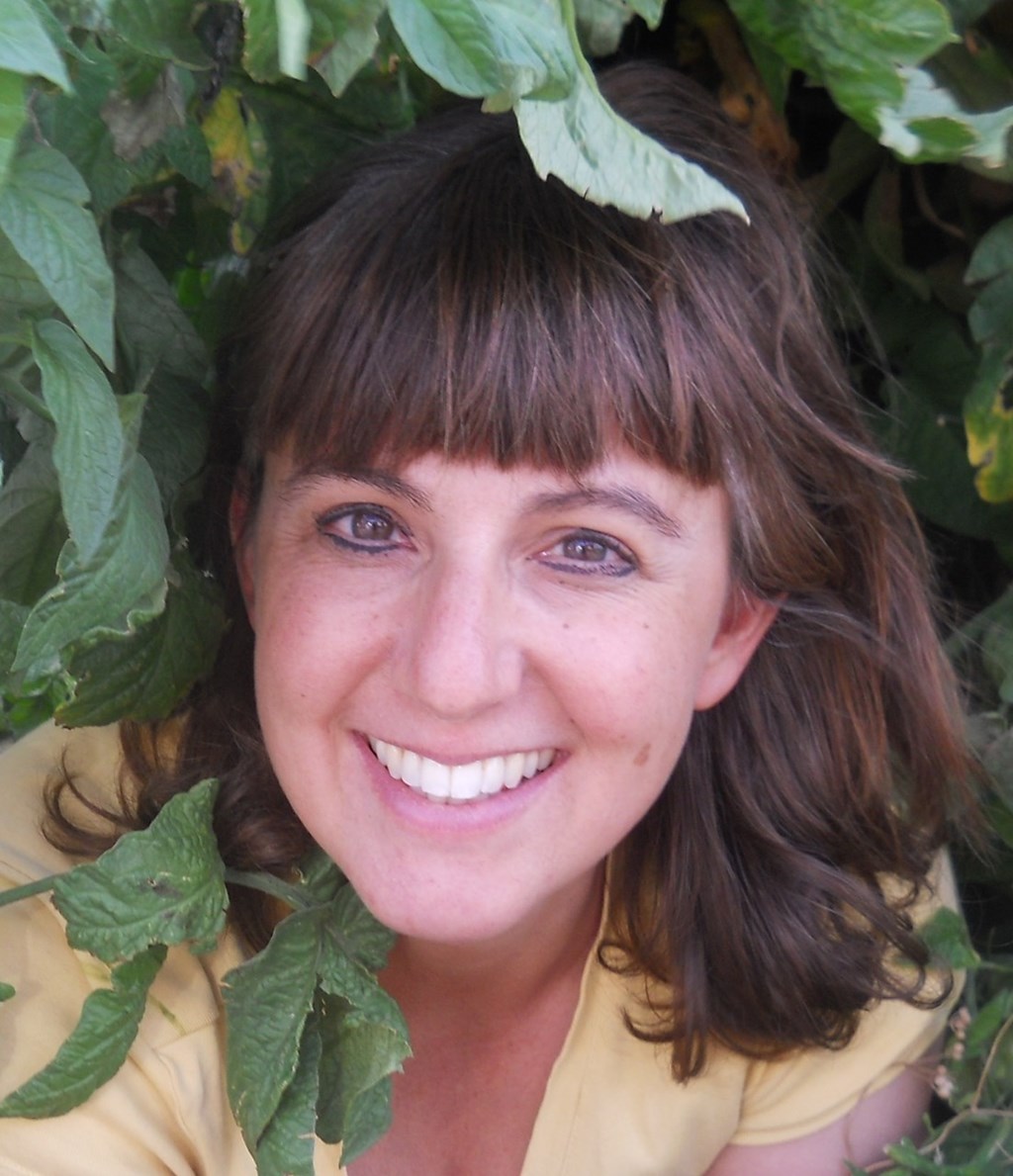 Even after chasing grizzly bears and mountain lions for National Geographic Television programs for a decade, freelance writer Amy Grisak is having more fun exploring the mountains and trails of her Montana home with friends and family. She loves sharing these experiences with her readers in national publications, as well as her website, amygrisak.com, or on Instagram @amygrisak.
---