When the idea of camping pops into your head, chances are good you imagine the same experience nearly every time.
If you're a tent camper, that means hunting down a good spot to pitch your tent, setting it up, and hoping the weather stays on your side.
If you're an RV camper, that means finding somewhere that can accommodate your massive vehicle, and that hopefully has hookups and other things you'll need while camping.
For over 50 years, KOA has served tent campers and RV campers alike, providing them all they need to make their camping experience as relaxing and fun as possible. With over 500 campgrounds to choose from across both the United States and Canada, KOA's yellow logo has come to be the universal sign of camping.
However, while we are guessing you've stayed in a few KOA campgrounds, we are also guessing that you didn't know that there are there different camping experiences that make up the KOA Family of Campgrounds.
And what better time to experience a new way of camping than by trying out these fun brands and ways of camping with KOA?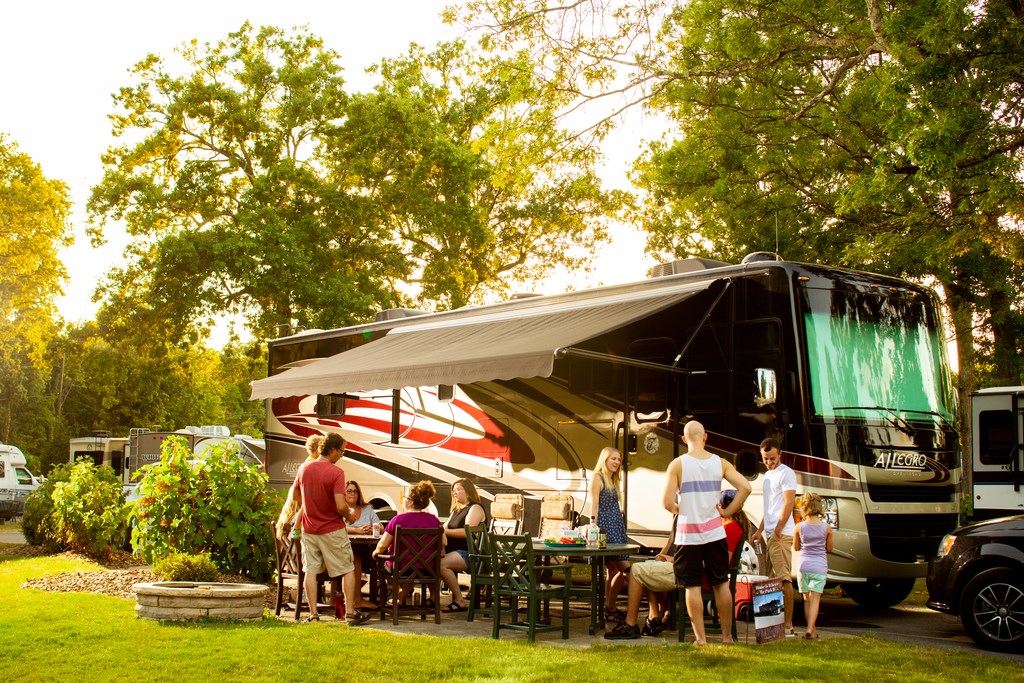 The KOA Family of Campgrounds
Why do we have three different campgrounds?
Well, after over half a century in the business, we have learned that, while there are millions of people who enjoy our campgrounds every year, not all of those people are looking for the same experience in their camping.
Some campers maybe looking for an easy spot to get in and out of as they travel across North America Conversely, there are other campers who may prefer a camping experience with activities perfect for vacationing families.
Wherever you fall on that range of camping experiences, whether at one end or the other, or in between, KOA has a camping brand that fits your wants and needs. Each of these KOAs will make enjoying your ideal camping experience easier than saying "another s'more please!" Plus, no matter which campground you choose to stay at, you can be confident knowing each maintains the quality and standards you've come to expect.
So, without further ado, let's get into the different brands and how they can help you unlock the secret to making your trip planning easy.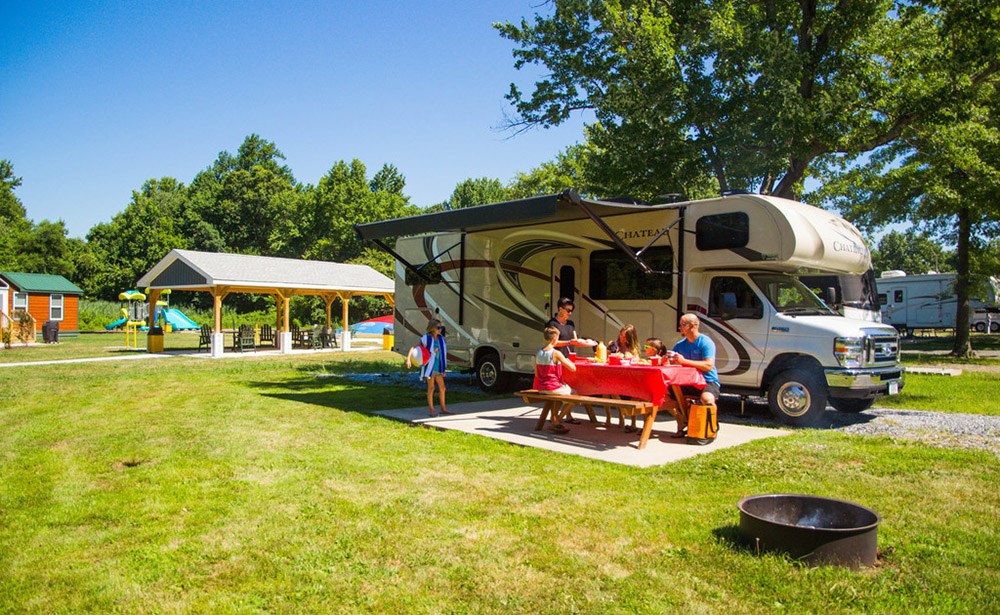 KOA Journey®
After a long day on the road, the last thing you want to fuss with is traveling even further to get to a campground where you can rest your head for the night.
This is where KOA Journey campgrounds come in. Perfectly placed near the highways you'll be traversing during your summer adventures, KOA Journey campgrounds are the definition of convenient.
Put aside any stress about trying to find where you need to go, and struggling to get a good site once you arrive. With KOA Journeys, you can quickly and easily pull in your car or RV, and know you have everything you need you quickly set up camp, and relax.
Here are the top features of KOA Journeys that you'll love:
Pull-Thru RV Sites with 50-amp service
Premium Tent Sites
Well-lit after hours check-in service
KOA Holiday®
If you're looking for the ideal place to serve as your homebase for your camping explorations, look no further than KOA Holiday campgrounds.
Whether you're wanting to relax or do some exploration of the area, staying at a KOA Holiday makes either one of those incredibly easy.
The amenities and services available at KOA Holidays are sure to make your camping trip a fun and memorable one, with as little effort required on your part as possible.
By booking a KOA Holiday, you will enjoy things such as:
Upgraded RV Sites with KOA Patio
Deluxe Cabins with full baths included
Premium Tent Sites
Group meeting facilities
Face no surprises and know the incredible amenities you'll be enjoying upon your arrival when you book a KOA Holiday campsite for your summer travels.
Checking in will be a piece of cake, and you'll spend the rest of your time living your camping dream.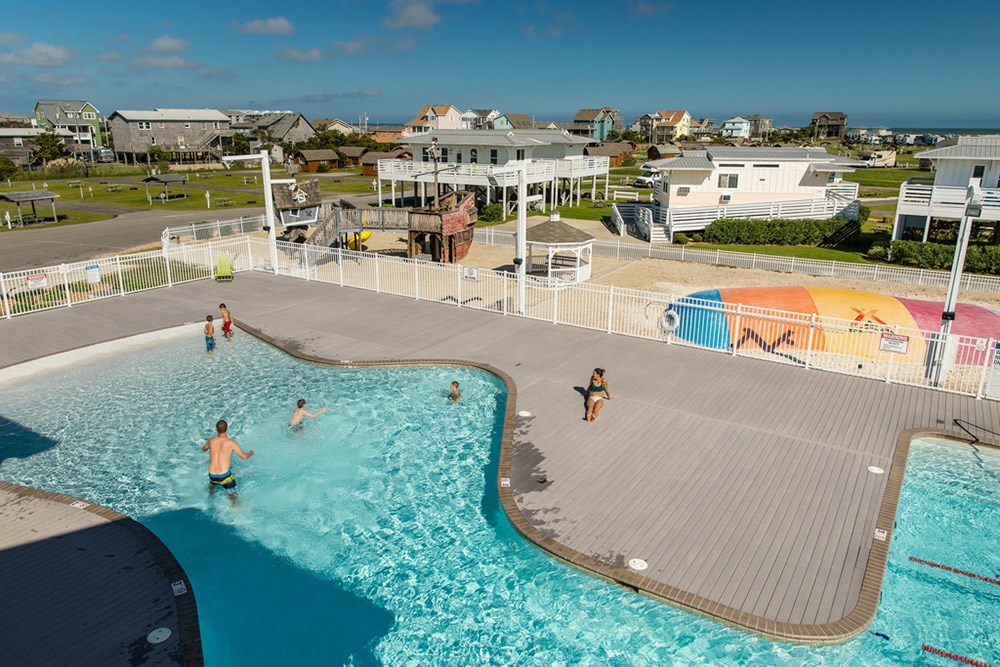 KOA Resort®
When planning your summer vacation, you'll want to think about what type of trip you're looking for.
And, if you realize after thinking that you want a completely effortless, worry-free vacation in nature, then a KOA Resort campground is where you'll want to go.
Our Resorts campgrounds have a number of fabulous recreation and staff-led activities, and are intended serve as more of a resort than a campground to travelers (hence the name).
Summer camping for you may look like sticking nearby your campground and soaking in all that the close comforts have to offer. KOA Holidays provide resort-style pools, food, activities, and more that you can enjoy without ever having to leave the campground.
Here are the main features you'll love taking advantage of at KOA Holidays:
RV Sites with KOA Patio
Deluxe Cabins with full baths and linens
Premium Tent Sites
Resort-style pool
Indoor and outdoor group facilities
Can you imagine how easy it would be to plan your summer family vacation at a KOA Resort? We certainly can.
By simply booking your campsite, you are booking an entire experience that includes activities and fun galore for your entire family.
So what type of summer vacation are you looking for? Something that's more on-the-fly and not perfectly planned? Something that gives you the perfect mix of adventuring in the great outdoors, and relaxing at your camp? Or something that offers all your wants and needs without leaving site?
Regardless of what your perfect summer trip looks like, KOA has you covered. Between our KOA Journeys, our KOA Holidays, and our KOA Resorts, when you camp with KOA, everyone gets to have their vacation dreams come true.
---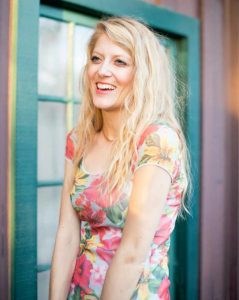 Leslie, a.k.a. Copy Girl, is a copywriter who gets butterflies from telling stories through words.
Her voice comes from a place filled with passion, dreams, and lots of sugar. "Cake over steak" is her go-to motto.
With over 10 years of experience in crafting words, and years of embarking on travels that have taken this Montana girl to some incredible places, Leslie love the adventures of both body and mind her writing takes her on.
Everywhere she goes, she takes this advice with her:
"Hold on to your divine blush, your innate rosy magic, or end up brown." – Tom Robbins, Jitterbug Perfume
To see what Leslie's up to in the writing world, visit her website here.
---