Add a little history to your next road trip with one of these fun historical reenactments. From the Renaissance to the Civil War to WWII there's something for every history buff on this list.
Summer is reenactment season. And there's good reason to attend at least one reenactment in the coming months. Why? Well, for starters, reading about past events is educational. But experiencing "living history" adds an element of entertainment that ensures you'll remember the historical significance—all while making your own family memories. If you're even remotely interested in anything important that occurred in the past 500 years, let these professional performers and passionate volunteers in period clothing be your time machine. Perhaps you'll even decide to join them…

The best Hollywood screenwriters couldn't come up with a plot line as exciting as the history of Deadwood—ground zero for the Black Hills Gold Rush. With a cast of colorful characters like Wild Bill Hickok, Seth Bullock and Calamity Jane, Deadwood earned its status as one of the most significant communities in the American West. Today, visitors can get an interactive glimpse into life in this lawless frontier town that put South Dakota on the map. During the summer, there are daily gunfights on Main Street, fatal shootings of Wild Bill in Saloon No. 10 and even the opportunity to be a jury member in a reenactment of the trial of his murderer. Performed since the mid-1920s, the Trial of Jack McCall is one of the country's longest running plays.
Nearest KOA:
Mid Atlantic Museum
2. WWII Weekend | Reading, Pennsylvania
Vintage aircraft aficionados should circle June 1-3 on their calendars. That's when historic warbirds, typically only seen on the History Channel, will fill the sky above Reading Regional Airport. WWII Weekend is the largest event in the world that celebrates the "greatest generation" with this kind of living history. It's basically three days of exploring encampments, witnessing battles and attending social events like dances hosted in airplane hangars. Of course, the weekend's two biggest draws are the air acrobatics shows and once-in-a-lifetime airplane rides (10 WWII bombers will be available for flights). Get your tickets in advance to save money.
Nearest KOA:

With 5,000 reenactors, 200 horses and 70 cannons, this four-day weekend is the country's largest Civil War reenactment. This year, it's July 5-8 and marks the 155th anniversary of the war's most significant, and bloodiest, battle. (More than 50,000 troops lost their lives over the course of three days of fighting.) The family-friendly schedule of activities includes ghost tours, artillery demonstrations, meet and greets with General Robert E. Lee and other military legends, performances by Civil War brass and string bands and of course, the reading of the Gettysburg Address. What's cool about this re-enactment is there's even a free presentation on how to become a Civil War reenactor!
Nearest KOA:
Gettysburg / Battlefield KOA Holiday®
Washington Crossing Historic Park
You know it as one of the country's most famous paintings. But to really appreciate Washington's Crossing of the Delaware River on Christmas night in 1776, you have to attend this re-enactment held every year on Christmas Day. OK, so it's not during the summer, but that doesn't mean it's not important. The crossing was significant in that it led Washington and his troops to a much-needed victory at a time when the Continental Army morale was as low as the river was icy. If Washington had failed, there's a good chance America would have lost the war. More than 200 years later, and regardless of how cold it is or if there are still presents left to unwrap, thousands gather on the banks of the Delaware River to cheer on hundreds of reenactors, including General Washington, rowing across in replica boats.
Nearest KOA:
Mt Washington Auto Road
Most reenactments relive the events of one or two days in history. But Muster in the Mountains spans nearly 100 years—starting with the French and Indian War and ending with the Mountain Man period—in one three-day weekend. This year, it's September 7-9, and admission is free. Highlights for the public include tomahawk throwing, coppersmithing, wood carving, candle dipping and even a cooking competition. Another perk of attending this event? It takes place on Mount Washington Auto Road, one of the most scenic drives in the country culminating on the summit of the Northeast's tallest mountain.
Nearest KOA:
Twin Mountain / Mt. Washington KOA Holiday®
Genesee Country Village Museum
America's favorite pastime started out drastically different than the MLB games we see on TV today. For example, they didn't wear gloves! There's no better place to witness the birth of baseball than Genesee Country Village & Museum. Every year, the Rochester-area museum hosts a round robin baseball tournament featuring vintage clubs from across the country and Canada. The woolen-uniform clad players (umpires wear top hats) compete with wooden double-knobbed bats in an authentic replica of a 19th century stadium. Games are free with museum admission. Concessions, yes—there are peanuts, cost extra.
Nearest KOA:
Canandaigua / Rochester KOA Holiday®
Bass Reeves's name may not ring a bell, but it should. Reeves, a former slave, was the first black U.S. Marshal west of the Mississippi. Although he couldn't read or write, he went down in history as one of the most feared lawmen in the American West. Every year, the community of Muskogee—where Reeves kept criminals off the street—hosts a conference in his honor. This July 27-28, there will be historic lectures and an interactive tour of downtown where visitors can witness the Indian Territory Pistoliers perform in unforgettable poker games, bank robberies, gun fights and more.
Nearest KOA:
Checotah / Lake Eufaula West KOA Holiday®

There's no place like a renaissance festival. Where else can you walk around nibbling on an entire turkey leg without people thinking you're crazy? Now in its 42nd year, Maryland's ode to 16th-century English village life is one of the country's largest renaissance festivals. Rent a maiden, wench, rogue or monk costume on site before cheering on the knights in the 3,000-seat jousting stadium or cheersing with ales in one of five authentic Old English taverns. Between the hundreds of performers (including King Henry VIII) and nearly 150 vendors, you'll never hear an "I'm bored" from the kids. This year, the festival runs every weekend from August 25-October 23.
Nearest KOA:
Washington DC / Capitol KOA Holiday®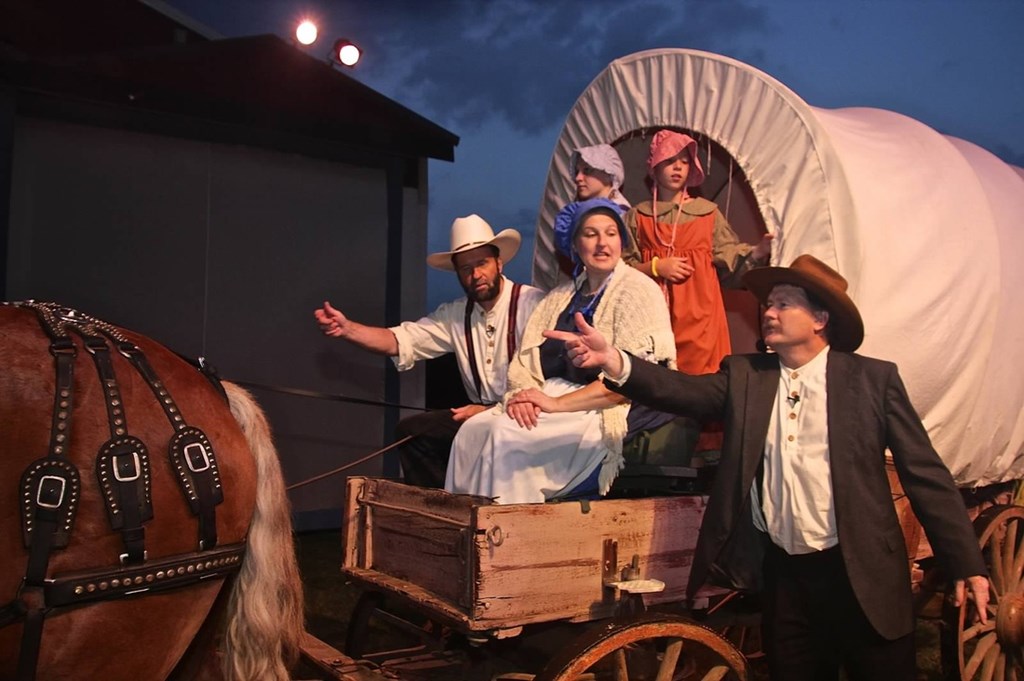 9. Wilder Pageant | Walnut Grove, Minnesota
Reading the Little House on the Prairie series is pretty much a rite of passage for young Americans. The books tell us what life was like for the pioneers that paved our country's way west. But to really watch the characters like Laura, Mary and Doc Baker come to life, you have to see the annual Wilder Pageant. It's held Friday and Saturday nights in July at an outdoor amphitheater along the banks of Plum Creek just outside Laura Ingalls Wilder's hometown of Walnut Grove. The two-act, two-hour long play starts at 9 p.m. to accentuate the show's use of lighting, sound and special effects.
Nearest KOA:
---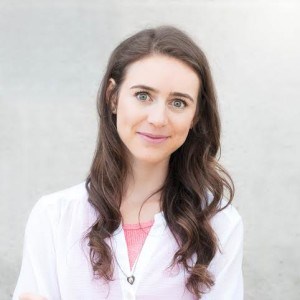 Katie Jackson is a writer and media specialist based in Montana's Big Sky Country. Living and working everywhere from New York to Nicaragua, Katie is no stranger to adventure. When she's not traveling the world (or writing about it!) she's busy chasing after a Leonberger named Zeus. Follow Katie's travels on Instagram @katietalkstravel.

---