Blues, Southern charm, Native American lore and more await on a journey down the Natchez Parkway.
Road trips don't have to be about non-stop adventure and excitement. They can actually be very relaxing, too… just look at the Natchez Parkway! The rolling scenic route winds through verdant forests and fields and past sleepy Southern towns. It's also loaded with history, from its origins as a buffalo path and Native American trade route to sites along the way that are important to the Civil War, blues music, antebellum architecture, and more. The speed limit along the way never gets above 50 MPH, but there's so much to see along the way that you won't mind life in the slow lane one bit. Load up the RV and get ready to immerse yourself in the Southern hospitality and history of the Natchez Trace.
---
Just 20 minutes outside of Nashville, at the north end of the Trace, is a nostalgic treasure that takes you back centuries from the instant you drive across the bridge onto the grounds. Founded by John Harding in 1807, this 34-acre plantation is the perfect host for a fun road trip stop. Your interactive guide, dressed in period clothes, will lead you through the beautiful mansion and grounds on a tour that is sure to make you feel as if you've hopped into a time machine. Hold on to the map you're handed when purchasing tickets because after the tour of the mansion you'll not want to miss the various stables, gardens, and activities scattered throughout the grounds. Be sure to get there early, as tours stop at 4 pm… oh, and a complimentary wine tasting is included after your visit!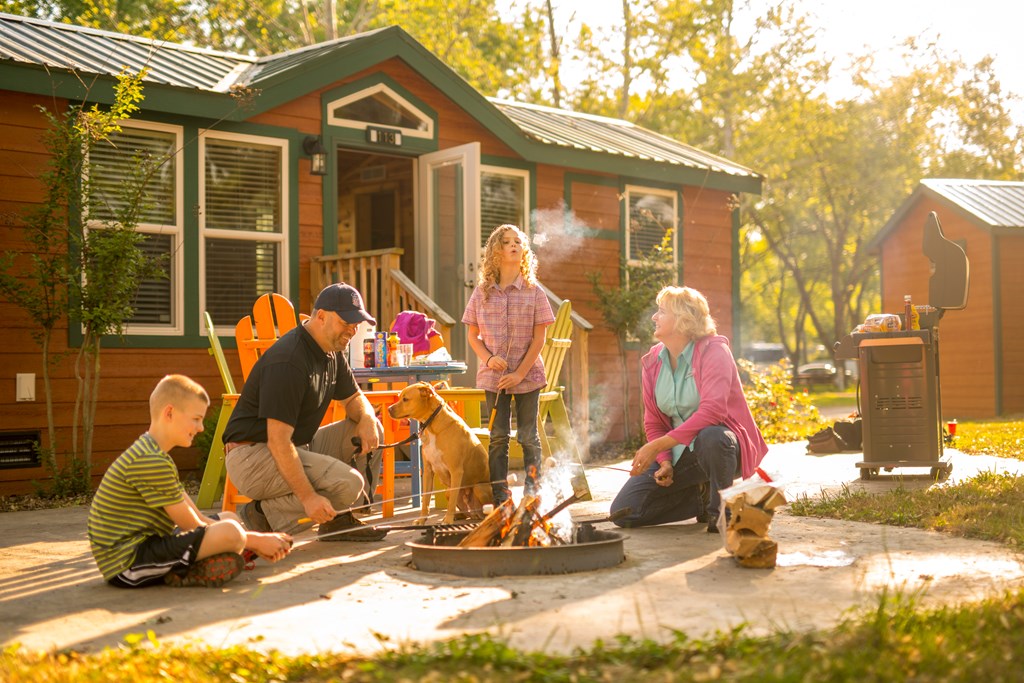 You haven't experienced southern hospitality and fun until you've stayed at the Nashville KOA. Located just a few miles away from the Grand Ole Opry, this KOA has something to offer everyone. Giant bowling, checkers, and chess are just a few of the kid-friendly activities you're sure to love. Whether tent camping, staying in your RV or renting a cabin (which come in rustic Camping Cabin options, or in Deluxe Cabin options with more amenities) suit your fancy, your trip to Nashville will be one-of-a-kind. Take advantage of the easy shuttles to Opryland by day for some down-home country fun, and campfires on the property by night.
Stop at milepost 385.9 along the Natchez Trace Parkway to take a trip back in time and experience Meriwether Lewis' (of the famed Lewis and Clark expedition) last moments before his death. Here, you'll find a monument remembering the brilliant explorer and you can even explore an inn that replicates the tavern where his mysterious death took place.
Located in northwest Alabama, the Wichahpi Commemorative Stone Wall is a touching stop. Tom Hendrix's memorial to his great-great-grandmother was a work in progress for three decades until Hendrix's recent passing. Her beautiful story of her journey home from Oklahoma, where she and her family were sent as Native Americans were removed from their ancestral land in the 1800s, is remembered by miles of stones creating a walking path and wall. Visitors from over one hundred countries have brought stones to add to the monument! It's sure to humble anyone who visits and is the perfect (not to mention free) hidden treasure for any traveler.
Welcome to Muscle Shoals! You might find yourself feeling unworthy of being in the presence of music history when touring this iconic building, as The Rolling Stones, Willie Nelson, Aretha Franklin, Lynyrd Skynyrd, and more have recorded here. Although not in use anymore, the building has recently been restored and was named Alabama's top tourist attraction. For music lovers, how can it get any better than a $12 tour allowing you to walk the same floors as Bob Seger once did when recording "Old Time Rock and Roll"?!
Located near the half-way point, at milepost 266 of this 444-mile scenic drive through history, the Natchez Trace Parkway Visitor's Center hosts an information center, a bookstore, and even a nature walk. It's a perfect place to learn about the trace's past, and plan your future stops!
Tip: From the visitor's center, you can take a trail to Old Town Overlook and the Chickasaw Village Site, two more important landmarks in the area!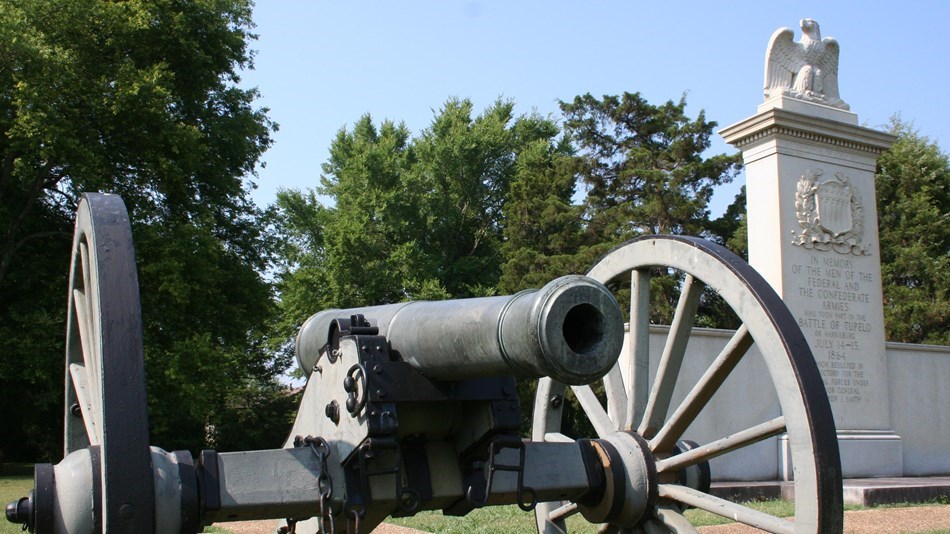 In order to protect their railroad supply lines during the Civil War, the Union proved victorious over the Confederates in a two-day engagement at Tupelo National Battlefield. It's actually a one-acre patch of land located on Main Street in Tupelo that contains cannons and plaques educating those who want to remember an important part of history. Even though people mostly think of Gettysburg and Antietam when they think of the Civil War, a trip to this site will prove that the small battles played just as important a role in the outcome!
About 30 miles southwest of Tupelo, at milepost 323.4, Bynum mounds offer a rich history tracing back to somewhere between 100 B.C. and 100 A.D. when scholars believe the earthworks were built. They were likely used as both a ceremonial spot and a burial ground for the tribes who called this region home, so this site is an important reminder of our past civilizations and all of their advancements. There are also many other Native American sites around the mounds to check out as well as you stroll through this mysterious and ancient place!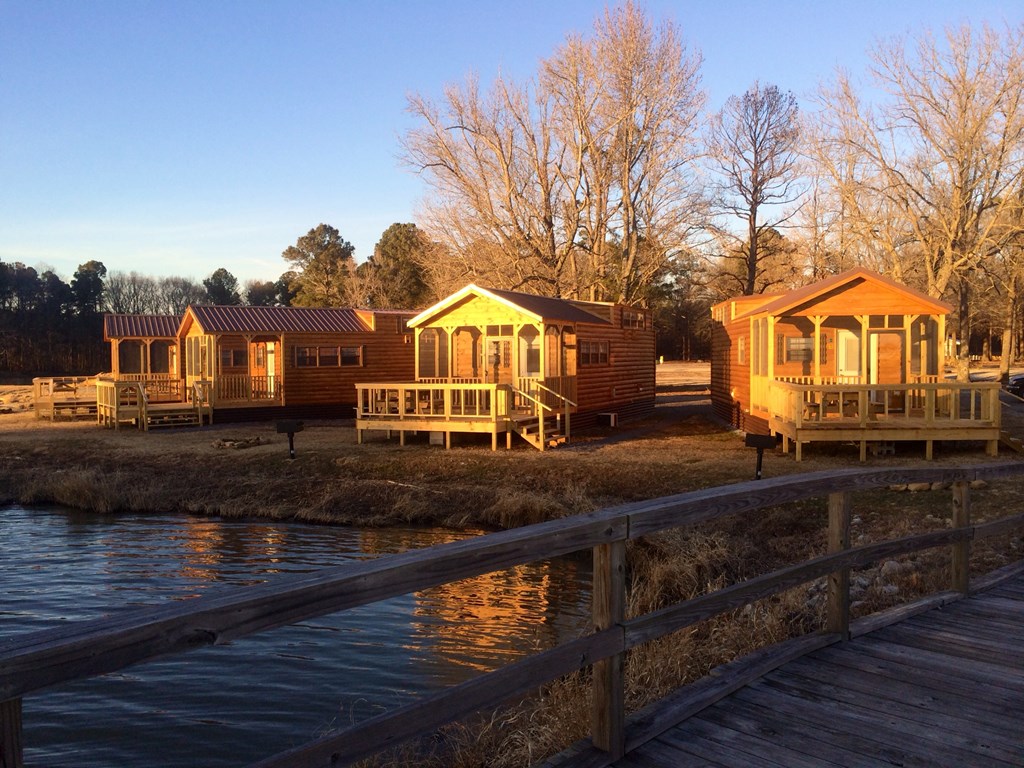 The Starkville KOA Holiday is a great option for soaking up the peaceful Natchez Trace vibes and slow life of the South. They can accommodate pretty much any size RV (although there's a 55-foot limit for RVs that travel the Parkway). Almost every site has a view of the water, and you're sure to have a blast kayaking, riding paddle boats, or fishing. Plus, since this is a KOA, you can be sure that they'll have the friendly service and amenities to make your stay comfy.
Want even more outdoors? Be sure to check out Sam D. Hamilton Noxubee National Wildlife Refuge while you're here!
Crystal Grill is a local and tourist treasure in the town of Greenwood, Mississippi! Fried catfish, hot tamales and burgers are menu favorites. It doesn't get much better than real, down-to-earth home cooking that's been part of a community for over 75 years! The retro diner vibes and from-scratch Southern cookin' are sure to win over even the most particular foodie.
Pharmacist Alvin Brent opened the doors to his own pharmacy and soda fountain in 1946, and it was an instant hit. Even decades later, Brent's is a unique experience that you won't want to miss, even though it's more soda fountain than pharmacy these days. They have a full breakfast and lunch menu, as well as your classic soda fountain favorites like shakes, and sundaes. For late night weekend fun, Brent's Drugs also features "The Apothecary", a bar featuring unique drinks and small bites to eat… how cool is that?
Only 10 miles north of the historical town of Natchez, this state park offers things to do all year-round. Enjoy a relaxing stop, whether you want to try your hand at fishing (the state's biggest largemouth bass was caught here), boating on Lake Natchez, hiking on the nature trail, a quick picnic, or a round of disc golf. It's a small little park, but it's a great place to take a break from the road and stretch your legs while enjoying the serene beauty of the southern landscape.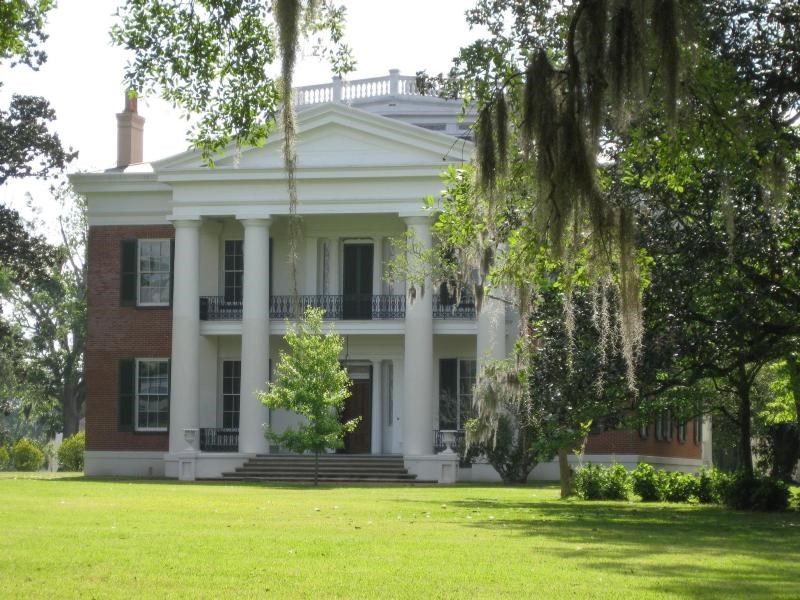 The Natchez National Historical Park is must stop spot in your Natchez Trace travels, especially for the history buffs. The group of historic buildings tells the story of the town, from the Natchez Indians to the plantation owners and slaves who inhabited the town during the Civil War to the Civil Rights movement and beyond. Tour the William Johnson House (free) as well as the Melrose Estate ($10) for an insight into the antebellum and Civil War era, and to take in the stunning architecture and well-preserved history here. Tours end at 4 pm, so be sure to get there early!
---
There are few road trips quite as relaxing as the Natchez Trace. The rich history, quiet beauty, and leisurely and winding route make for a trip that's sure to create memories of mouthwatering meals shared in friendly local diners, hours spent exploring hidden gems off the route, and late nights camping out under the stars.
---
This article appears courtesy of Roadtrippers.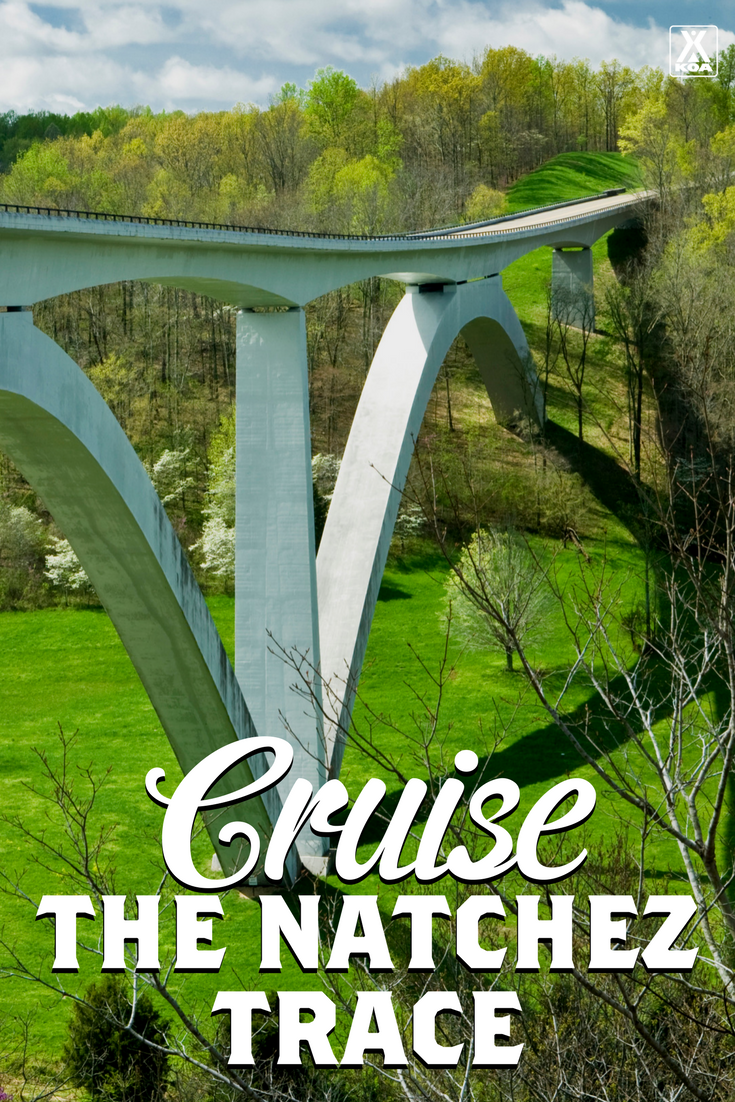 Save
Save