With fall officially upon us, and the inability to deny the colder weather any longer, we welcome the opportunity to bring back into rotation some of our favorite fall treats.
However, in order to avoid bulking up for the winter (if only we were bears going into hibernation), you'll want to find healthier ways to indulge in your fall favorites.
And that's where we come in.
Here, a roundup of our favorite fall treats done the healthy way. So get ready to sink your teeth into these delectable delights, 100% guilt-free.
Favorite Healthy Fall Treats
'Tis the season for pumpkin everything, but we suggest you stay away from the high-calorie, high-sugar, and high-fat pumpkin spice lattes, and instead find another way to bring this fall favorite ingredient into your life.
Here are some of our favorite pumpkin-packed ideas.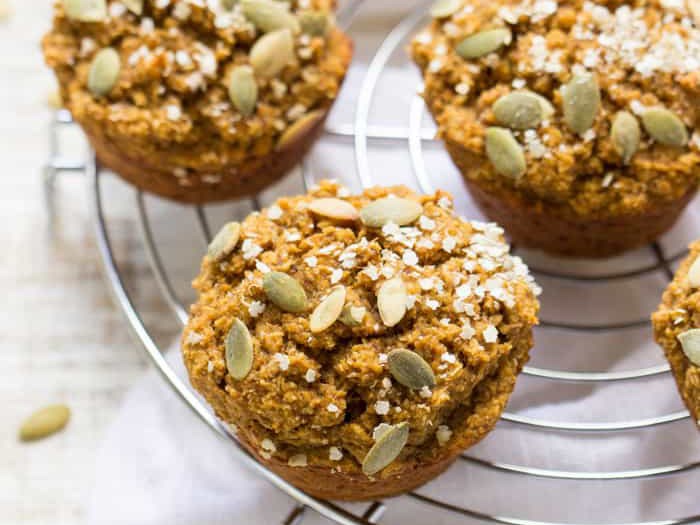 Skinny Pumpkin Quinoa Muffins
Muffins are always a win in our book. Not only do they taste amazing, they also make great treats for both at home and while on the road. Easy to make and easy to take, muffins are something you will definitely want to add to your treat rotation this fall.
And these pumpkin quinoa muffins are ones that you can enjoy every bit of, knowing that they are healthy, balanced, and will help keep you full for longer than that PSL.
Plus, these muffins are packed with protein and fiber, as well as that pumpkin flavor we all love.
The ingredients? Pretty basic. You'll just need:
Flaxseed meal
Bananas
Pumpkin puree
Non-dairy milk
Maple syrup
Oat flour oats
Quinoa flakes
Almond flour
Coconut sugar
Baking powder
Cinnamon
Vanilla
Nutmeg
Ginger
Salt
Not too complicated, is it? Once you've got those ingredients, hop on over to Simply Quinoa to get the instructions on what to do next.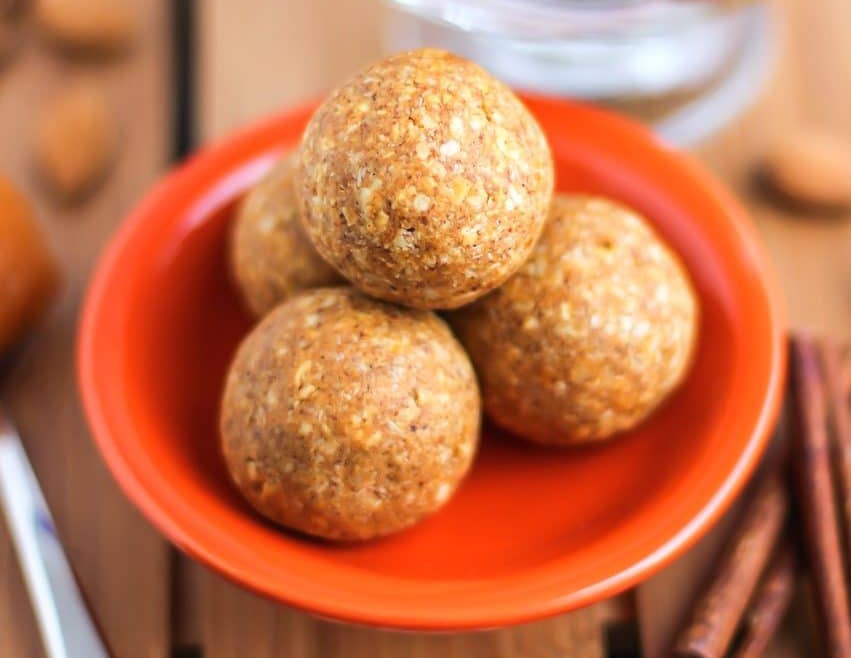 Pumpkin Energy Bites
You never know when the need for some energy may strike. You could be at home, at work, on the road — really anywhere.
That's why these pumpkin energy bites are sure to become staples in your life.
With minimal time, minimal energy, maximum flavor, and maximum power, these bites pack a lot into one.
Made of just pumpkin puree, almond butter, vanilla stevia, cinnamon, salt, quinoa flakes, and quick oats, it takes almost nothing to get these bites of energy made.
The best part? They require zero cooking. Simple mix all the ingredients together, refrigerate for 30 minutes, then shape into balls, refrigerate, and eat!
For the recipe, visit Desserts With Benefits.
Cinnamon Apple Chips
While pumpkin reigns in the world of fall eats, that doesn't mean there aren't other fabulous flavors to enjoy, including apple.
And when you're looking for a healthy fall snack that is as simple as can be, you'll want to opt for cinnamon apple chips.
Just grab 4 or 5 apples, core and slice them. Then lay them out on a parchment-paper-covered cookie sheet, sprinkle cinnamon on top, bake at a 200 for 1 hour, then flip over and bake for another 1 – 1.5 hours on the other side.
Let them cool, and dive right in.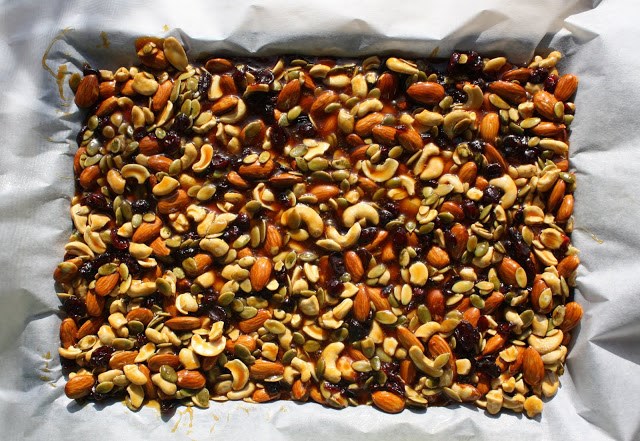 Autumn Brittle
Few things are better than a good brittle, but oftentimes that brittle is just too sugary and you simply can't excuse continuing to eat it.
Thankfully, we found this autumn brittle over on Adventures in Cooking that still has sugar in it, but not like you're used to seeing in other brittle.
So be sure to write this recipe down.
Here it is:
1 cup almonds
1 cup cashews
¾ cup pumpkin seeds
 ⅔ cup dried cranberries
2 ½ cups granulated sugar
½ cup honey
1 cup water
½ teaspoon salt
1 Tablespoon butter
Heat sugar, honey, water, and salt in large pot over low-medium heat, stirring every minute
Using candy thermometer, keep heating mixture until it reaches 310 F (it can take up to an hour to reach this point)
While sugar mixture is heating, prepare a shallow pan with parchment paper
Once the sugar mixture has reached 310 F, turn off the heat and cool to 302 F
Stir in the butter, cashews, almonds, pumpkin seeds and dried cranberries until they are completely covered in the mixture
Pour the mixture onto the parchment paper and spread using a spatula
Pop the pan in the fridge and let the brittle cool for an hour
Break apart and dive in

Gingerbread Banana Bread
Another favorite flavor that emerges when the weather starts to cool is gingerbread. And we are excited to share with you this healthy take on gingerbread banana bread that is a great on-the-go snack, courtesy of Chocolate Covered Katie.
Here's what you'll need:
1 ¾ cups mashed banana
1 ½ tsp vanilla
⅓ cup milk or oil
¼ cup maple syrup, agave, or honey
¼ cup molasses
1 ½ tsp vinegar
1 tsp baking soda
2 ½ tsp cinnamon
2 tsp ground ginger
½ tsp ground cloves
⅛ tsp ground nutmeg
¾ tsp baking soda
¾ tsp salt
2 cups spelt, white or gluten free flour
And here's how to make it:
Grease a loaf pan or line with parchment paper
 Preheat oven to 250 F
Whisk first 6 ingredients in a bowl, set aside
In separate bowl, stir other ingredients together
Pour wet mixture over dry mixture and stir until completely mixed
Scoop into the loaf pan
Bake for 33 minutes
Turn off the oven and let the loaf sit in the turned-off oven for an extra 10 minutes
Remove, cool, cut, and enjoy
See how easy it is to make your favorite fall treats tasty and healthy? With minimal effort and a bit of planning ahead you'll be loving what you're eating at home or on the road with these ideas.
To see more camping-approved recipes, be sure to check out our favorites over on our website.
---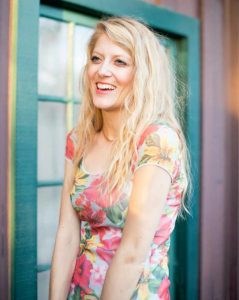 Leslie, a.k.a. Copy Girl, is a copywriter who gets butterflies from telling stories through words.
Her voice comes from a place filled with passion, dreams, and lots of sugar. "Cake over steak" is her go-to motto.
With over 10 years of experience in crafting words, and years of embarking on travels that have taken this Montana girl to some incredible places, Leslie love the adventures of both body and mind her writing takes her on.
Everywhere she goes, she takes this advice with her:
"Hold on to your divine blush, your innate rosy magic, or end up brown." – Tom Robbins, Jitterbug Perfume
To see what Leslie's up to in the writing world, visit her website here.
---