Kick up your camping recipes with this spicy and delicious Dutch oven stew.
Ingredients
2-3 Tbsp bacon fat
3 lbs pork stew meat
1 Tbsp salt
1 tsp black pepper
2 large yellow onions, sliced
6 garlic cloves, minced
2 lb yellow potatoes, quartered
1 bottle amber beer, such as Dos Equis Amber
2 quarts chicken broth
1 cup hatch green chile, roasted and diced
1 jar salsa verde, such as Herdez
2 dried bay leaves
1 28-oz can Rotel tomatoes
1 30-oz can white hominy
1 cup Mexican crema or sour cream (optional)
1/2 cup fresh cilantro, chopped (optional)
1/2 lb bacon, diced
1 cup frozen corn
3 boxes Jiffy corn muffin mix
3 eggs
1 cup milk
2 cups colby jack cheese, shredded
Chipotle hot sauce, such as Cholula, to taste
Directions
Preheat large Dutch oven over a large bed of hot coals. Add bacon fat and sear pork. Season with salt and pepper. Add onions and garlic.
Cook for 2-3 minutes until onions begin to soften. Add potatoes and cook an additional 3-4 minutes.
To the pot, add beer and next five ingredients (through Rotel tomatoes), and simmer uncovered for 35-40 minutes. Add hominy and cook an additional 10-15 minutes, or until pork is fork tender. Top with a tablespoon or two of Crema and chopped cilantro. Serve with cornbread (recipe below).
For Cornbread: Heat grill to 350 degrees, or create a medium heat zone over a bed of coals. Crisp diced bacon in cast iron pan and add frozen corn. Cook for 3-4 minutes.
Prepare corn muffin mix according to package directions and add to pan. Add cheese and hot sauce. Mix to combine.
Cover and cook for 20-25 minutes or until cornbread is fully set.
---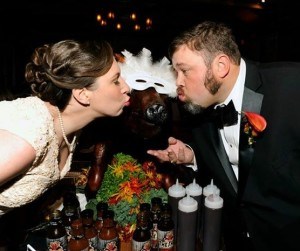 Ken and Jessica Hess are traveling the country to share their love of all things barbecue with the world. From Alabama, Ken is associate pitmaster at Big Bob Gibson BBQ and a seasoned barbecue competitor. Amassing many titles and trophies, Ken has won the World Championship of Pork four times.
---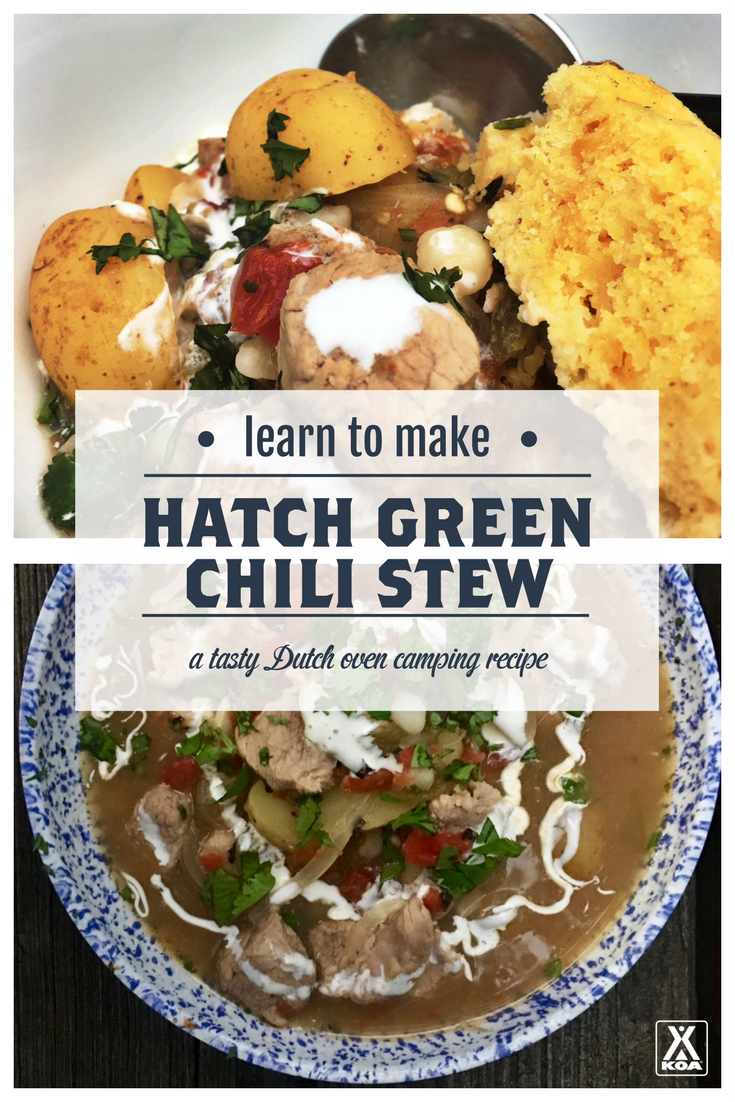 Save
Save