Crystal clear lakes, one of North America's most scenic drives and more await in America's Alps.
When it comes to National Parks, few are more jaw-dropping and awe-inspiring than Glacier National Park in Montana. Like the Grand Canyon, its beauty is not subtle… it's overwhelmingly and almost indescribably incredible to experience in person. With 1 million acres of swooping mountains, azure glacial lakes, meadows of wildflowers, thundering waterfalls, and tons more, it can be pretty intimidating, too. Whether you're a National Park newbie, or you've just never been lucky enough to visit Glacier, a guide to what's what in the park can be a huge help. Here's how to get the most out of a trip!
---
Established in 1910, Glacier National Park, or "The Crown of the Continent", is famous for its phenomenal views and seemingly infinite terrain, begging to be explored. The million-plus acre park spans beautiful meadows, rugged mountains, stunning waterfalls, and so much more. Despite the enormous size, Glacier National Park is easy to consume, even for a beginner, and has something for everyone.
One of the best hikes the park has to offer, Grinnell Lake gives you a little taste of everything. This peaceful and well-kept trail brings you face to face with some of the park's wildlife as well as some insanely breathtaking views. At the end of the trail, you'll also encounter the Grinnell Glacier, glistening in its icy beauty, and Grinnell Lake itself, a lush, bright azure glacial lake.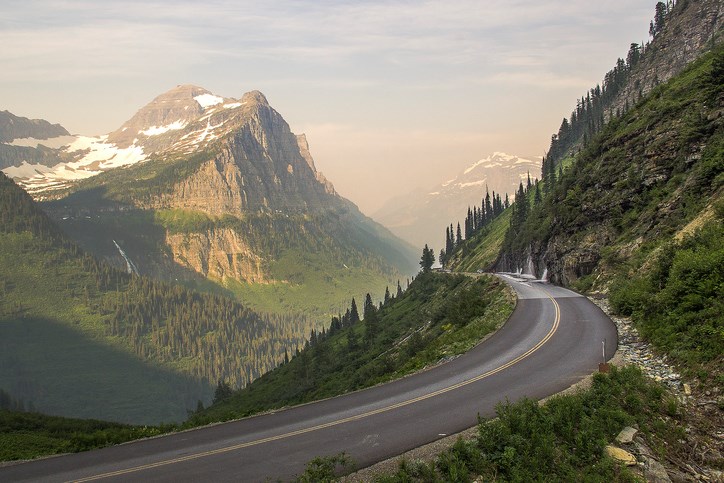 Going-to-The-Sun Road is an incredible and famous 50-mile drive immerses you completely into the beauty of Glacier National Park. The scenic cruise will give you a taste of the jaw-dropping scenery that makes the park so special, and majestic wildlife will often decide to join you during your drive. Make sure to check the status of the roads during the duration of your trip, as the weather can sometimes alter the routes, mostly during winter!
The second largest lake in Glacier National Park (coming in behind the equally awesome Lake McDonald), Saint Mary Lake is home to a rich diversity of both plants and wildlife, not to mention incredible views. Spend just a few minutes taking in the view, and you'll have to remind yourself it's real before you dive into experiencing everything that's here. Check out the visitor center and take a ranger-led hike, go on a scenic boat tour of the lake, or explore the trails on your own… Saint Mary Falls are especially stunning!
Taking in the incredible views of Glacier National Park is historically known to cause quite the appetite, making Two Sisters Cafe the perfect pit stop for you and your crew. The kitschy, fun decor and wide variety menu give you plenty of reasons to take a break and chow down. Huckleberries are a rare treat found mostly in this part of Montana, and the restaurant makes liberal use of them as an ingredient, so don't miss out on huckleberry pie or a huck-tini! For breakfast (or anytime) their huckleberry bear claws are the stuff of legend.
Recently renovated and expanded, St. Mary / East Glacier KOA Holiday is situated perfectly at the base of the east side of Glacier National Park and provides everything you need to get the most out of your stay. They offer shuttles to the campground from the park, but also have you covered if you need a day or two to relax. Play bocce, practice putt-putt golf or enjoy the swimming pool and hot tub complex… it's the perfect way to unwind after a long hike in the park.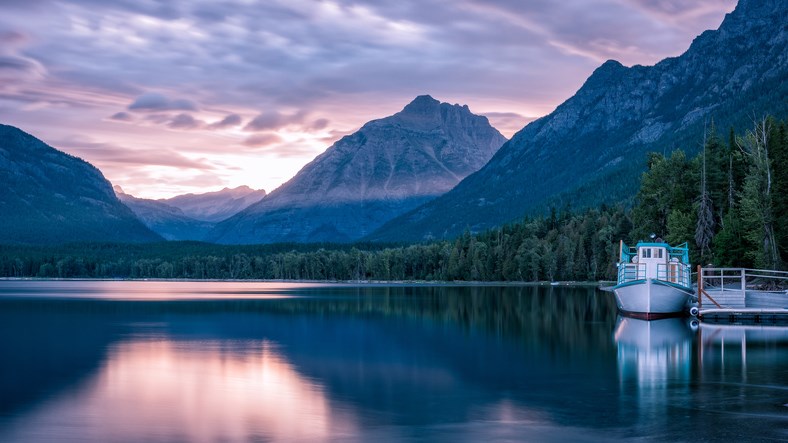 The largest lake in Glacier National Park (at a whopping 10 miles long and 500 feet deep) Lake McDonald is the result of thousands of years of glacier-carving. The valley that holds the lake gives access to breathtaking views, incredible hiking trails, and is home to a wide diversity of plants and wildlife. There's plenty here to add to your to-do list: Definitely make sure to check out the Lake McDonald Lodge, which blends classic rustic log cabin vibes with elements from Swiss chalets, a nod to the fact that many consider the park to be the American Alps. Lake McDonald is also a great place for a ride on a historic boat, or to pick up the trail to Avalanche Lake, which makes a great day hike.
If you're just as much a beginner to camping as you are to visiting National Parks, then you can get your feet wet with a stay in a cabin at the West Glacier KOA Holiday. Choose between a Deluxe Cabin, some of which boast great views and porches for relaxing, or go old-school with a Camping Cabin, which provides a bed, a roof, and heat for those who want to go a little more rustic. For larger groups, the campground even offers a spacious lodge that sleeps up to 10 comfortably! The onsite ice cream shop and nightly cookouts in the summer add to the friendly atmosphere. Also, since this was named KOA's Campground of the Year for 2017, you know it's bound to be a great stay!
A fun stop for the entire family, you just might not believe what you see or feel. The Montana Vortex and House of Mystery site is located on a strange and mysterious vortex that seems to defy the laws of physics and gravity, bending the rules of reality. Tour the House of Mystery and experience the strange phenomenon at this classic roadside attraction for yourself, and then pick up some ridiculously fun kitschy souvenirs at the gift shop.
No trip to Glacier National Park is complete without a stop at one of the best ice cream spots in the state… nay, the country. Sweet Peaks Homemade Ice Cream has quickly become known for its incredible desserts and even friendlier staff. Most of the ingredients used in their mouthwatering flavors come from locals, so when you order the Wustner Brothers Honey Cinnamon or the Huckleberry, you're getting a true taste of Montana.
---
Glacier National Park is both rich in history and incredible views, and that makes it the perfect National Park for first-time visitors. Packed with activities and sights for everyone, it's well worth the trip… and hopefully it will inspire you to get out for more camping, hiking, and National Parks exploring!
---
This article appears courtesy of Roadtrippers.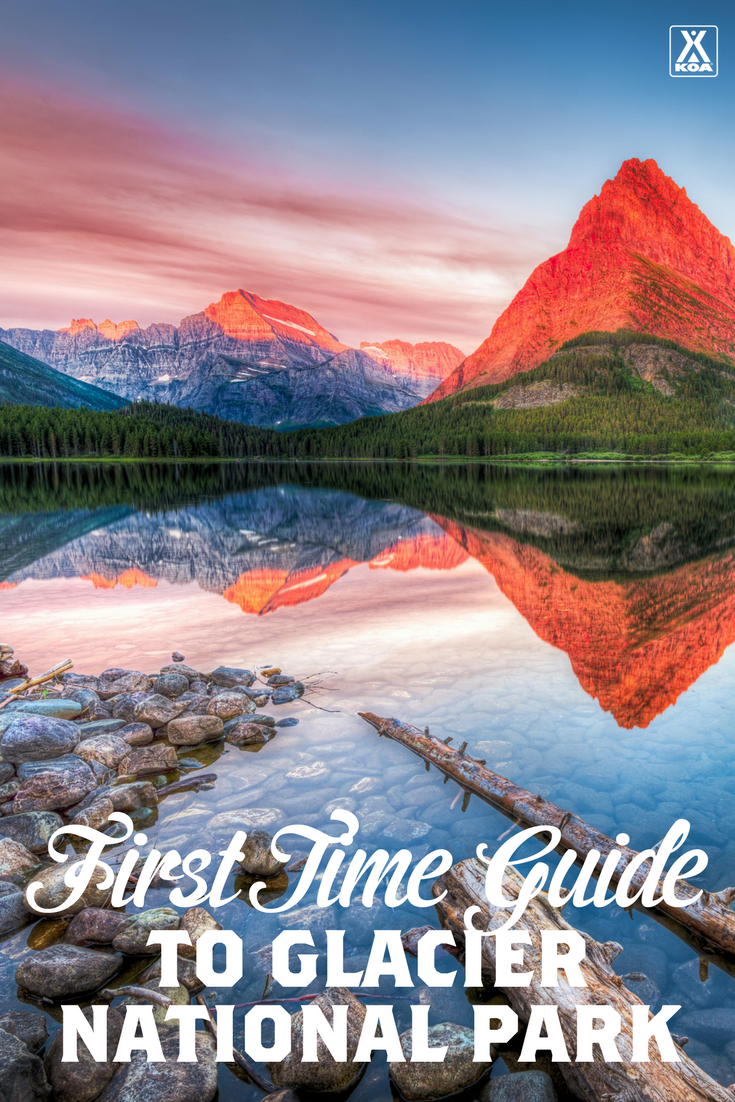 Save