A fresh take on tacos is a healthy way to mix up your campground cooking.
Fire up the grill and spice up your camping menu with yummy shrimp tacos from recipe contributor and barbecue master, Ken Hess.
Grilled Shrimp Tacos with Avocado Cream & Grilled Pineapple Mango Salsa
Ingredients
For Shrimp:
1.5 lbs Medium Shrimp, peeled & de-veined
3 tbsp Olive Oil
1/4 cup Orange Juice
5 cloves Minced Garlic
1 tsp Kosher Salt
Soft taco flour or corn tortillas
Cheese of your choice
For Sauce:
2 ripe avocados
2/3 cup Plain Green Yogurt or Sour Cream
3 tbsp Mayonnaise
1/2 tsp Smoked Paprika
2 tsp Kosher Salt
Juice of 2 limes
For Salsa:
1 Bell Pepper
2 Jalapenos
1 Mango
1/2 a Pineapple
1 tbsp Lime Juice
1 tbsp Honey
2 tsp Kosher Salt
1/5 tsp Cumin
3 Green Onions, diced
2 tbsp Cilantro
Directions
Let shrimp marinate for 30 minutes. Meanwhile, puree avocados, yogurt, mayonnaise, paprika, salt and lime juice.
Grill the bell pepper, jalapenos, mango and pineapple.
Remove from grill and, chop all of the fruit and peppers for salsa.
Next, mix in the lime juice, honey, salt, cumin, green onions and cilantro to complete salsa.
Grill shrimp at 400 degrees for approximately 3 minutes per side.
Assemple your tacos with tortillas, shrimp, avocado sauce, salsa and cheese of choice.
Looking for more great recipes? Visit our collection of favorite camping recipes submitted by campers just like you!
---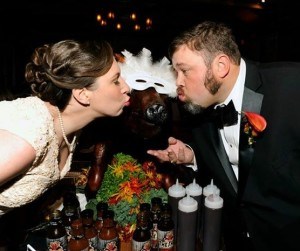 Ken and Jessica Hess are traveling the country to share their love of all things barbecue with the world. From Alabama, Ken is associate pitmaster at Big Bob Gibson BBQ and a seasoned barbecue competitor. Amassing many titles and trophies, Ken has won the World Championship of Pork four times.
---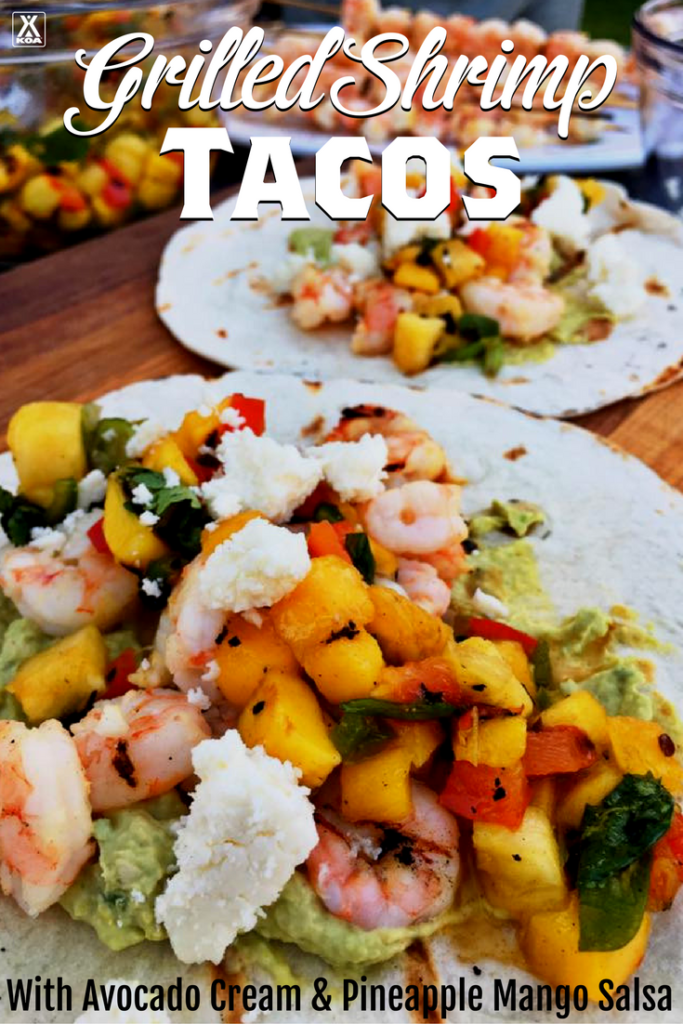 Save