Grilled Pumpkin French Toast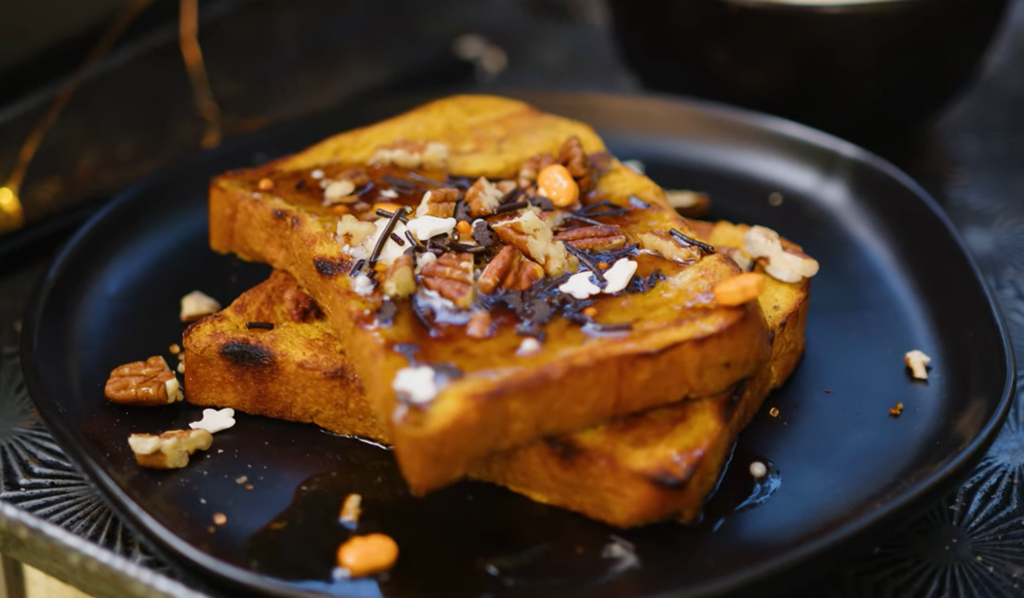 Perfect for chilly mornings at home or at your favorite campground, add your favorite fall flavors to this grilled french toast recipe.
Grilled Pumpkin French Toast
Ingredients
4 eggs
¾ cup milk
3 Tbsp. brown sugar
1 ½ tsp. pumpkin pie spice
½ tsp. salt
1 tsp vanilla
½ cup canned pumpkin (not pumpkin pie filling)
1 loaf Texas toast or sliced challah
For serving: butter, maple syrup, toasted pecans and sprinkles (if desired)
Directions
Clean and liberally oil grill. Preheat to medium heat (350 degrees)
In a flat-bottomed pan or bowl, whisk together eggs, milk, brown sugar, pumpkin pie spice, salt, vanilla and pumpkin until smooth.
Quickly dip bread into batter, flipping to coat both sides. Add to preheated grill and cook for 2-4 minutes until nicely browned, then flip and cook the other side.
Serve with butter, syrup, toasted pecans and sprinkles, if desired. Makes about 10-12 slices.
---
About the Author: Kampgrounds of America
Kampgrounds of America is the largest system of open-to-the-public campgrounds in the world, with over 500 locations across the United States and Canada. Founded in Billings, MT in 1962, KOA's family of campground brands – KOA Journey, KOA Holiday and KOA Resort – today serve more than a million camping families each year. KOA is dedicated to "connecting people to the outdoors and each other" by providing people with a variety of camping experiences and the information they need to make the most of their camping trip. Read more of their camping and travel resources by visiting KOA.com/blog.
---