Grilled Buffalo Wings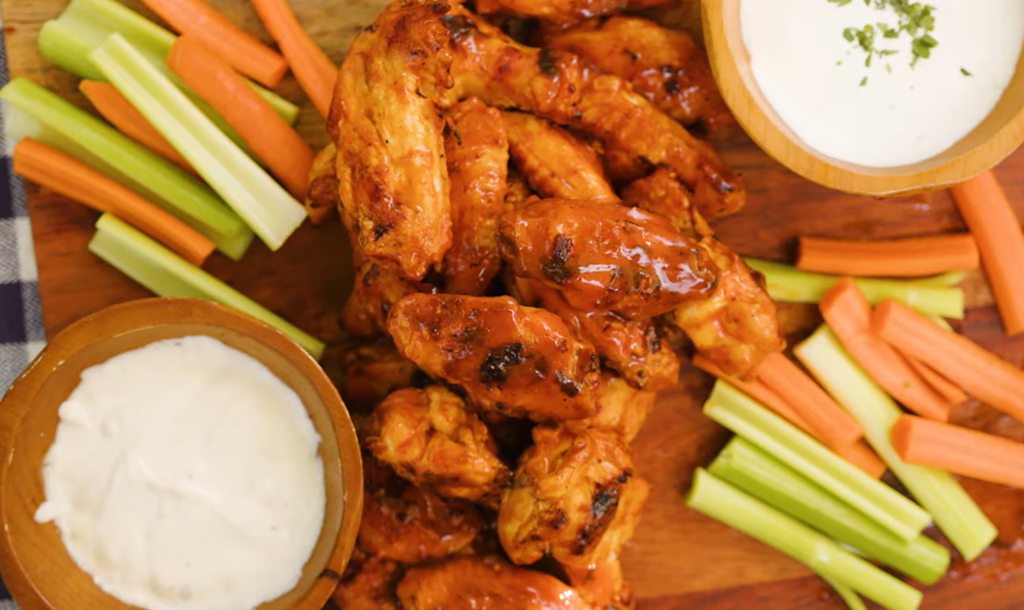 Fire up the grill and turn up the spice! These delicious grilled buffalo wings are great for game day or your next campground adventure.
Grilled Buffalo Wings
Ingredients
2 pounds chicken wings
2 cans lager beer
1 (12oz) bottle premade buffalo wing sauce
¼ cup melted butter
¼ cup honey
for serving: blue cheese and ranch dressing, celery and carrot sticks, beer (if desired)
Directions
Marinate wings in beer for at least 2 hours or overnight.
Clean and oil grill. Preheat to medium-high (375-400 degrees).
Add wings to grill, grouping them together to keep wings juicy. Cook for 20 minutes, flipping every 5 min or so. Once wings are cooked, place in a heatproof bowl, then cover with sauce, melted butter and honey. Toss to coat.
Return wings to the grill and cook for another 5 minutes flipping once. Sear with blue cheese, ranch, celery and carrots sticks and beer. Cheers!
---
About the Author: Kampgrounds of America
Kampgrounds of America is the largest system of open-to-the-public campgrounds in the world, with over 500 locations across the United States and Canada. Founded in Billings, MT in 1962, KOA's family of campground brands – KOA Journey, KOA Holiday and KOA Resort – today serve more than a million camping families each year. KOA is dedicated to "connecting people to the outdoors and each other" by providing people with a variety of camping experiences and the information they need to make the most of their camping trip. Read more of their camping and travel resources by visiting KOA.com/blog.
---