Delicious meets healthy in this campfire side dish.
Ingredients
1 pound asparagus
3 Tbsp balsamic vinegar
2 Tbsp olive oil
1 Tbsp lemon juice
¼ tsp garlic powder or minced garlic
¼ tsp pepper
¼ tsp salt
Directions
Snap ends off asparagus and place in a zip lock bag with vinegar, olive oil, lemon juice, garlic, salt and pepper. Let sit for 30 minutes.
Place on hot grill and grill each side about 5 minutes, until stalks are crisp tender. Serve immediately.
---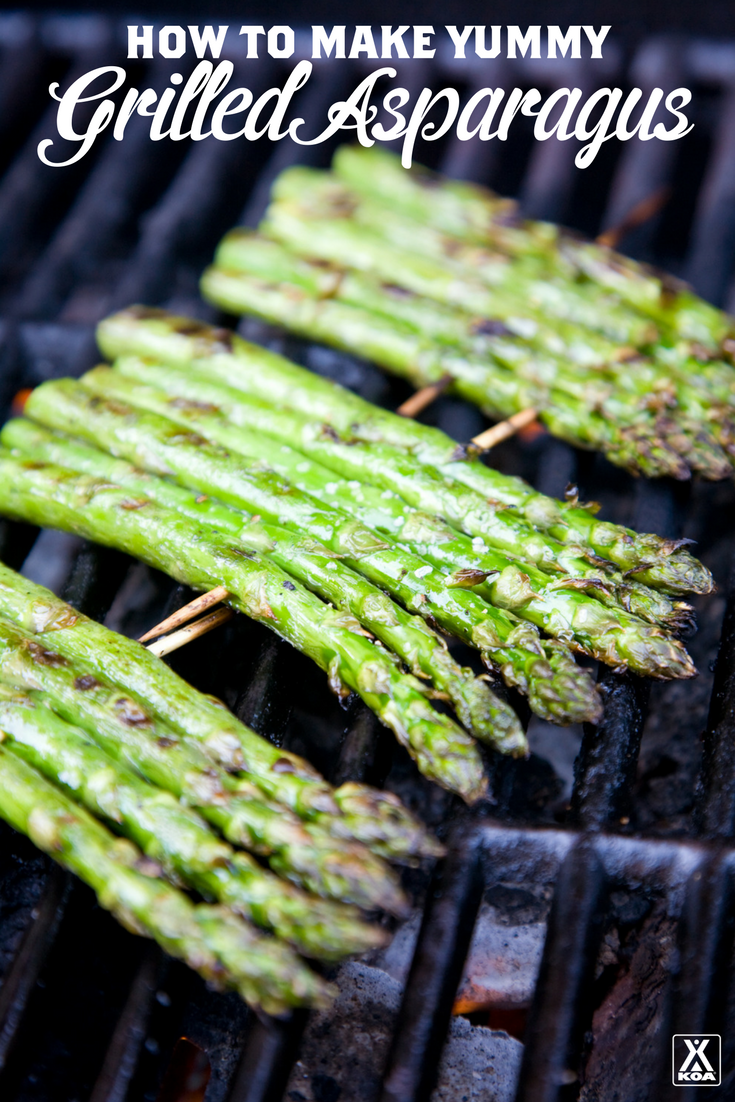 Save