Wyoming is home to breathtaking views, towering mountains, fascinating history and plenty of opportunities for exciting adventures. Camping at RV parks in Cheyenne, Wyoming, or nearby at Laramie, Wyoming campgrounds, is a great way to experience all the state has to offer. From the awe-inspiring landscape of Yellowstone National Park to the world's largest rodeo, there is plenty to see and do.
Hike to beautiful waterfalls and above a super volcano, watch geysers erupt, climb unique rock formations or fish in peaceful lakes. Explore Cheyenne or nearby historical sites to learn about Wyoming's fascinating background.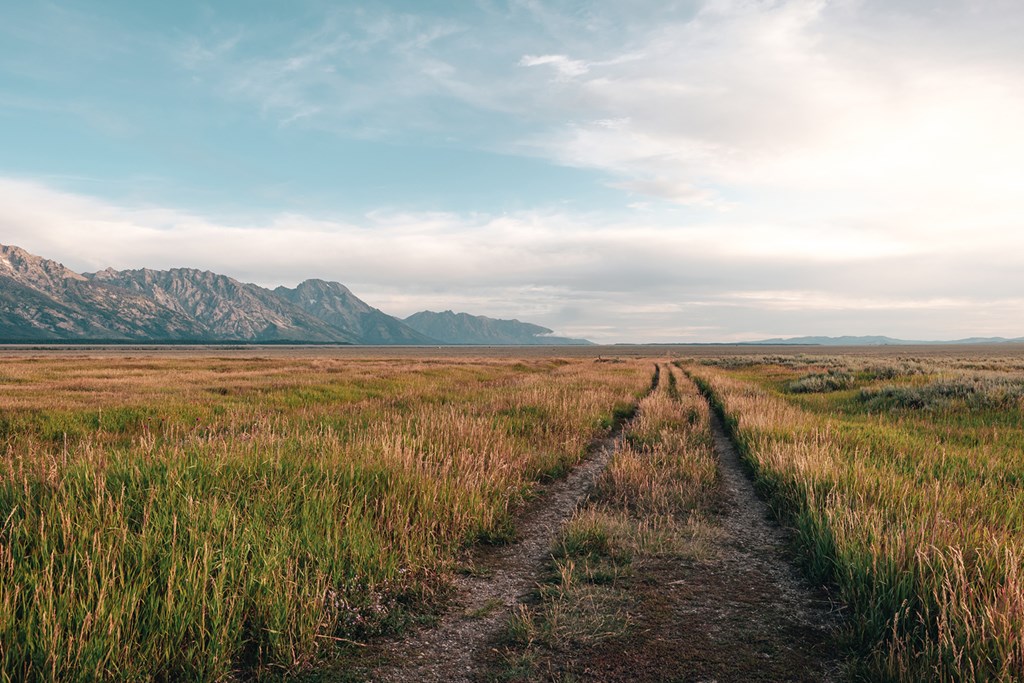 10 Interesting Facts About Wyoming
Get to know your next vacation destination with these interesting state facts:
Wyoming is known as the "Cowboy State" and the "Equality State," which have become its nicknames.
Wyoming is the ninth largest state and consists of 97,914 square miles.
Gannett Peak is Wyoming's highest peak, and it reaches 13,804 feet.
Wyoming's name comes from the Native American word 'Maughwauwama,' meaning "on the great plain." The word adopted various spellings such as "Wiwaume," "Wauwaumie" and "Wiomie" until it became "Wyoming."
In 1869, Wyoming became the first state to grant full voting rights for women.
Nellie Tayloe Ross served as Wyoming's governor and the country's first female governor from 1925 to 1927.
Wyoming's population was 578,803 in 2021, and it is the least populated state in the United States due to its landscape.
Scientists have been discovering and collecting dinosaur bones and other fossils in Wyoming for over 150 years because Wyoming's land is full of fossils.
Wyoming's state mammal is the Bison.
The United States government owns nearly half of the state's land.
Things to Do In Cheyenne, Wyoming
Visit Wyoming's capital, Cheyenne, to see the best of Wyoming. Explore the history and culture of cowboys, Yellowstone National Park and the country's first railway system. Hike trails or experience some exhilarating adventures. Wyoming's landscape is immense and diverse, with various waterways and rock formations to explore. If you are camping in Cheyenne, try the following activities:
Watch a Rodeo
Attend the Cheyenne Frontier Days celebration to witness the world's largest rodeo and other entertainment. This 10-day festival started as a cowboy roundup and continues today as a fun Western celebration. Watch the best Professional Rodeo Cowboys Association (PRCA) athletes and professional bull riders. You can also attend a carnival, watch parades and concerts, purchase art at an art show and walk through an Indian Village and Old West Museum.
Visit the Ames Monument
The Ames Monument is a historic site dedicated to Oakes Ames and Oliver Ames, the brothers responsible for completing the country's first Transcontinental Railroad. The brothers completed the railroad's construction in 1869 and connected the nation by rail for the first time. The monument stands 60 feet tall. Visit this historic site to learn about some of Wyoming's fascinating history.
Try Rock Climbing
Visit the Vedauwoo climbing area near Laramie, Wyoming RV parks in the Laramie mountains for an exhilarating and fun experience. Whether you are new to rock climbing or an experienced climber, the unique rock formations in Vedauwoo are sure to provide a great adventure. If you are not interested in rock climbing, you can hike, ride mountain bikes or simply enjoy the incredible views.
Ride the Cheyenne Street Railway Trolley
Learn about Cheyenne and the Wild West on the Cheyenne Street Railway Trolley. Take a Wild West tour to see historic sites and historic buildings or enjoy a fun ghost tour at night. See the best sights of the city with informative narration.
Go Fishing
Enjoy camping in Laramie, Wyoming and see the Laramie River and various lakes throughout Laramie offer great fishing opportunities. Grab your pole and fish for brown, rainbow, cutthroat and brook trout. If you are new to fishing, you can also book a guided fishing excursion to learn new skills and enjoy a day on the lake. Camping in Laramie, Wyoming, is a great way to unwind and catch some fish.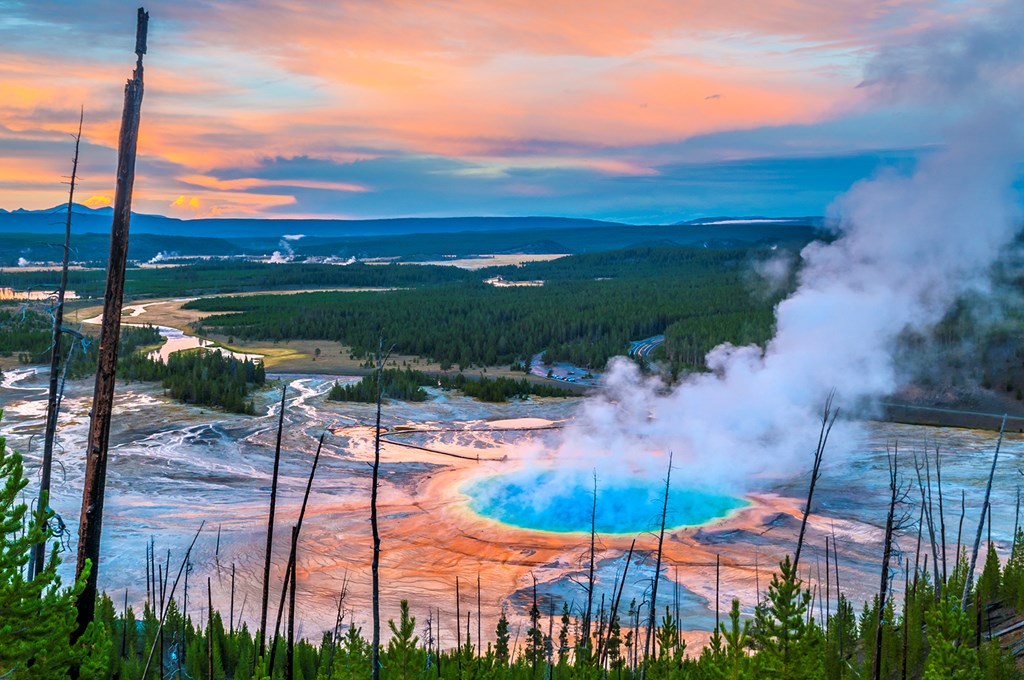 Visit Yellowstone National Park
Visit Yellowstone National Park to see breathtaking views, beautiful wildlife and gorgeous mountains. Yellowstone is home to the following attractions:
Yellowstone Lake: Yellowstone Lake sits on top of the Yellowstone Caldera, the super volcano that formed Yellowstone Park.
Old Faithful: Watch the Old Faithful Geyser erupt for a fascinating experience. The geyser erupts on a predictable schedule, so you can visit the Old Faithful Visitor Education Center to find out what times it will erupt each day.
Grand Prismatic Spring: Hike to Yellowstone's largest hot spring and witness beautiful kaleidoscopic colors.
Gibbon Falls: Hike to Gibbon Falls to see a beautiful 84-foot waterfall and the surrounding forest.
Grand Loop Road: Drive the Grand Loop Road through Yellowstone to take in gorgeous views and stop at Yellowstone's beautiful hot springs, geysers, trails and lakes.
Visit Snake River
Fans of the classic Oregon Trail game may remember the Snake River as a strenuous impasse that often doomed travelers due to capsized wagons. Nowadays, the whitewater might of Wyoming's Snake River is still on full display, but instead of nervously wading across in a wagon, visitors are floating downstream in rafts, spotting bald eagles and paddling into waves.
Visit near Jackson Hole, Wyoming, where various outfitters provide immersive day trips down the river, usually divvied into parts that are calm and ones that contain more whitewater. The former is best for seeing the sights of the majestic landscape and spotting wildlife, while the latter takes rowers deeper into craggy canyons, which cause large waves and adrenaline-pumping adventures.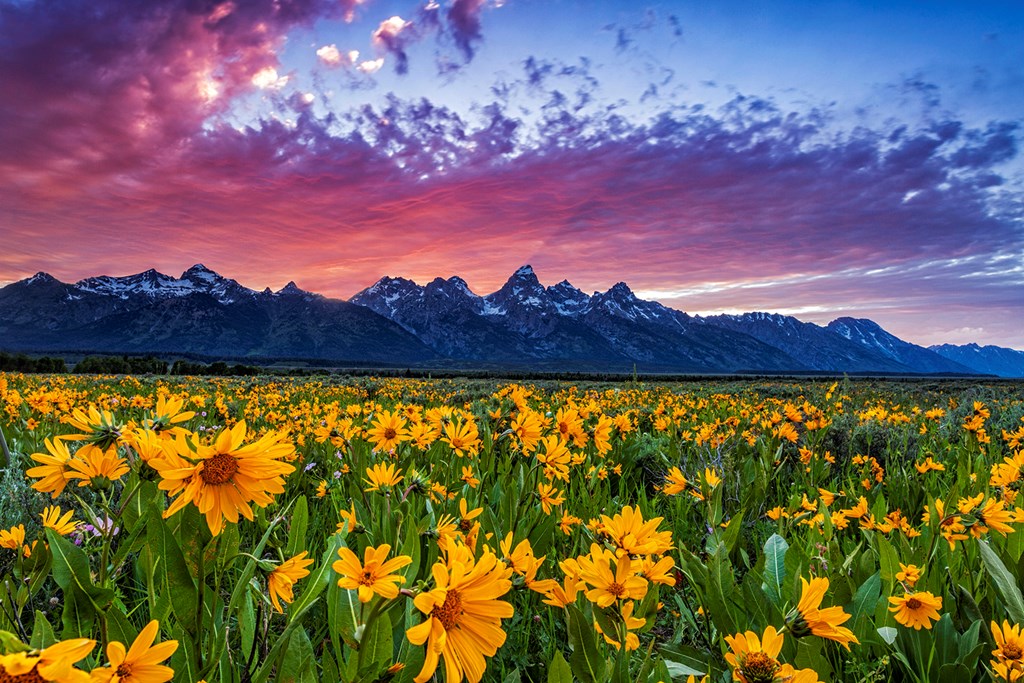 Hike or Ski at Grand Teton National Park
Immediately south of Yellowstone lies another, less visited National Park; one where ragged, snow-capped mountains jut out from the horizon. Compared to Yellowstone, Grand Teton National Park is much more about hiking, elevation and skiing, with numerous trails of varying difficulty levels winding through the park, alongside shimmering lakes and down into cavernous valleys.
Jenny Lake and Death Canyon trails are both great for day hikes, while the park's myriad waterways provide plenty of opportunity for boating, paddling, water skiing and windsurfing. Visit the massive Jackson Lake for all of the above. When it's cold, the park transforms into a winter wonderland, with cross-country skiing and snow-shoeing both available on numerous trails.
Visit Devils Tower
Visit Devils Tower to see a fascinating historical landmark. In the eastern part of Wyoming, Devils Tower rises from the Earth like a behemoth. Located near the Black Hills, the massive butte soars like a natural skyscraper to 1,267 feet, captivating visitors with its sheer scope and beauty.
The oldest National Monument in the nation and designated by President Theodore Roosevelt in 1906, Devils Tower dates back much earlier to the Triassic and Jurassic periods. This is when red sandstone, siltstone and gypsum deposits were layered together and formed under a shallow sea. While most visitors simply marvel at the tower from the ground, trekking moderate hiking trails along the Belle Fourche River, the monument has also become a popular attraction for rock climbers.
Places to Stay in Cheyenne, Wyoming
Wyoming is home to many convenient KOA campgrounds, making it easy to explore by day and sleep comfortably by night, s'mores in hand.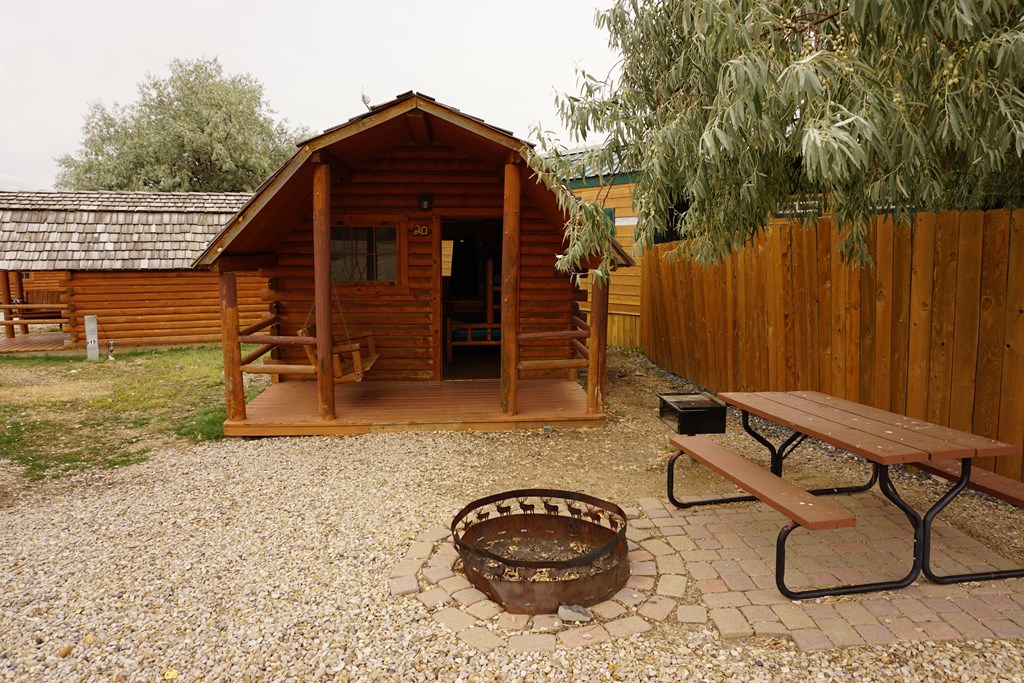 Cody KOA Holiday
Cody KOA Holiday in Cody, Wyoming, provides a free shuttle to the Cody Nite Rodeo on summer nights, as well as complimentary pancakes in the mornings, perfect for fueling up for a day spent hiking or paddling. Explore Yellowstone National Park and enjoy any of the following amenities and activities at the campground:
Heated pool
Hot tub
Wading pool
Free Wi-Fi
Pavilion
Kids Fun Zone
Jumping Pillow
Giant chess/checkers
KampK9®
Tour shuttle
Cable TV
Propane
Firewood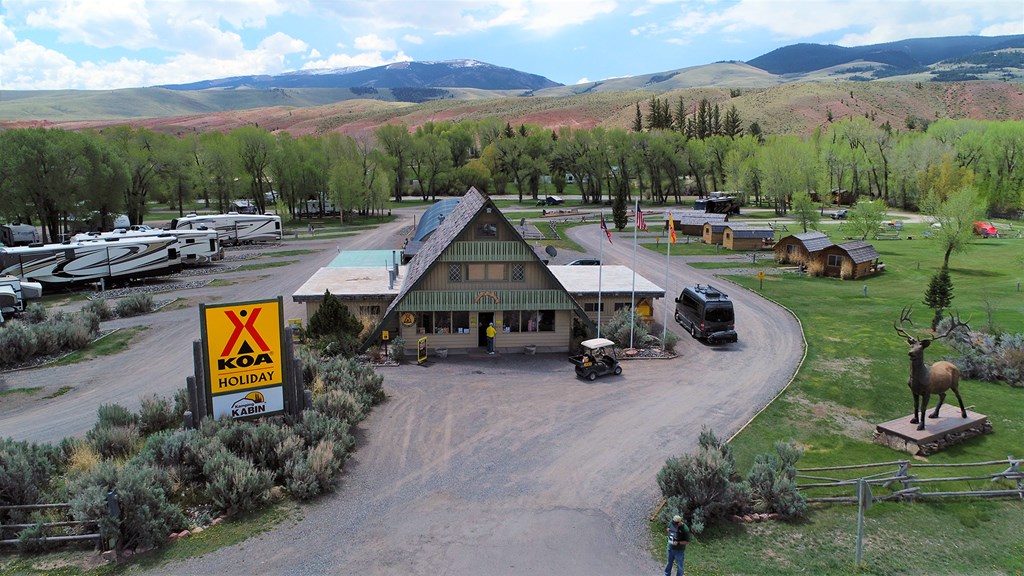 Dubois / Wind River KOA Journey
For all your Grand Teton needs, the Dubois / Wind River KOA Journey is located 50 miles east of the mountainous park, on the babbling shores of the Wind River. This campground provides a comfortable home base for nearby hiking or exploring the historic cowboy town of Dubois, along with the following campground amenities:
Heated pool
Game room
Mini golf
Dog park
Fishing
Wi-Fi
Pavilion
Firewood
Propane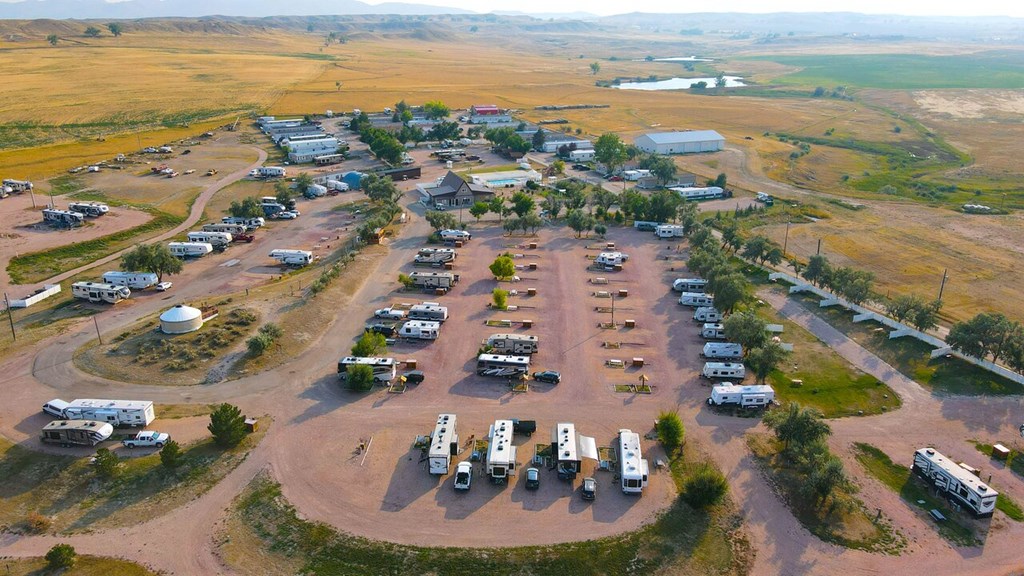 Douglas KOA Journey
Book a stay at Douglas KOA Journey to visit nearby historic sites, hike trails or fish in the streams. Enjoy learning about 19th-century history and the old West, and enjoy the campground's following amenities and activities:
Horseshoes
Basketball
Wi-Fi
Propane
Heated pool
Firewood
Mini golf
KampK9
Pingpong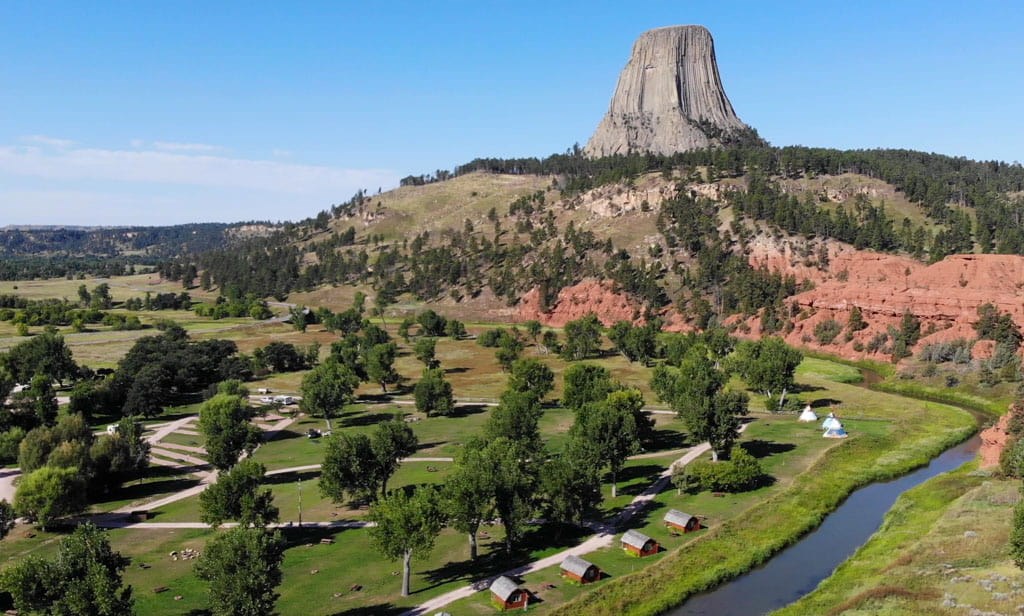 Devils Tower / Black Hills KOA Journey
In northeastern Wyoming, Devils Tower / Black Hills KOA Journey gets you so close to the monument you're practically camping on top of it. Located along the Belle Fourche River, the campground offers hayrides through Campstool Ranch and shows nightly screenings of Close Encounters of the Third Kind, which was filmed at Devils Tower. There's also a full-service restaurant and a sweets shop with fudge and ice cream. At this KOA location, you can enjoy the following amenities:
Fishing
Pavilion
Mini golf
KampK9
Firewood
Propane
Wi-Fi
Snack bar
Camp at KOA to Enjoy Cheyenne, Wyoming
Cheyenne, Wyoming, is full of nearby attractions, outdoor adventures and historical sites. From fantastic views to fun rodeos, Cheyenne is home to a wide variety of fun activities. Book a stay at KOA to enjoy RV parks in Cheyenne, Wyoming's adventure-filled landscapes and rich historical background. Explore the state and end your evenings enjoying the campground's various activities or sitting around a campfire.
---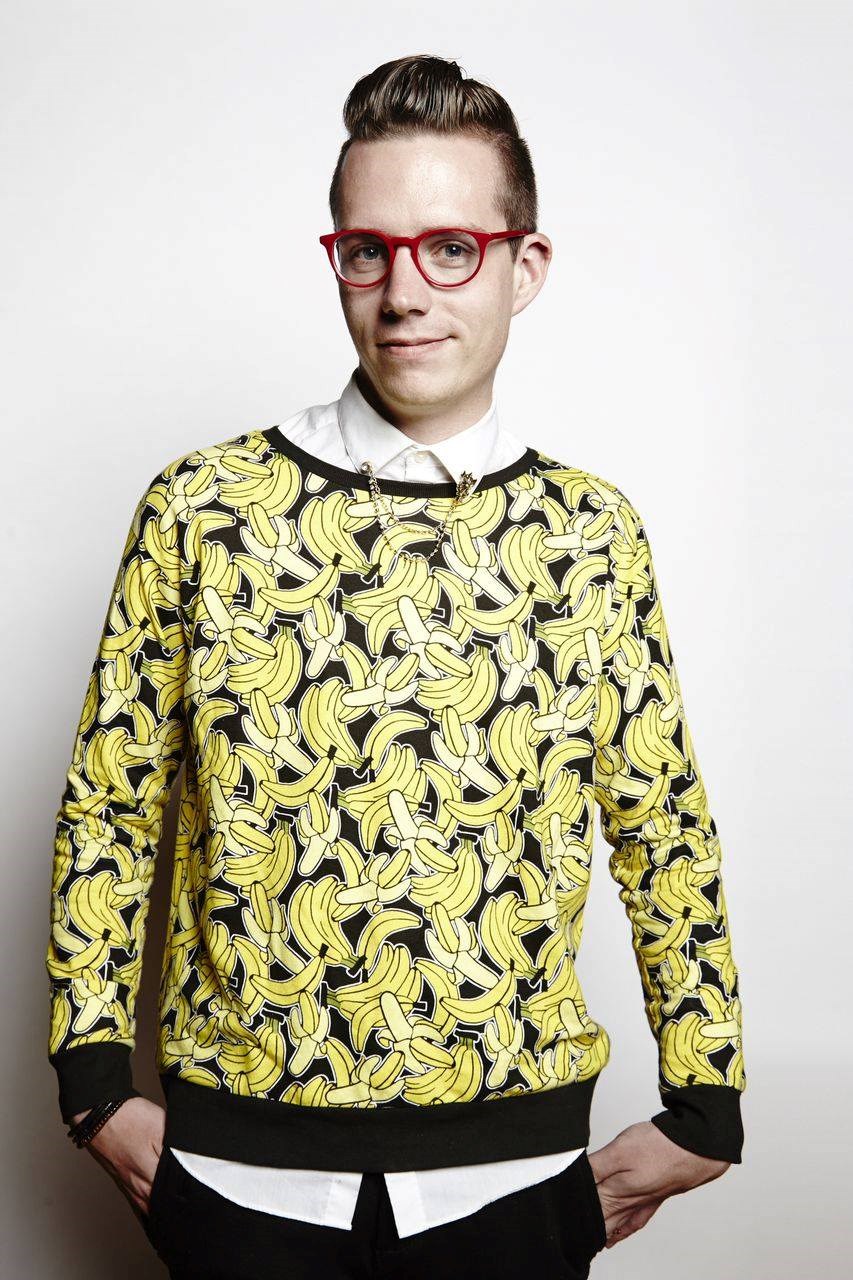 Born and raised in New Hampshire, Matt Kirouac grew up with a love for camping and the outdoors. Though he's lived in Chicago since 2006, he's always on the lookout for new adventures. He writes about travel and food for outlets like TripExpert, Money Inc, Upventur, DiningOut, Food Fanatics magazine, Plate Magazine and Zagat, and he currently serves as Chicago editor for What Should We Do?! He's the author of The Hunt Guides: Chicago (2016) and Unique Eats & Eateries of Chicago (2017).
---