Meet KOA's Rising Star Award winner, Gila Bend KOA Journey.
Scott Swanson and his mother purchased the Gila Bend KOA Journey in Gila Bend, Arizona in September 2015, and have been busy transforming it into an inviting snowbird destination and overnight park for travelers ever since. It's been hard work that has paid off and culminated in winning the Rising Star Award which is given each year to the franchise owner who has made significant progress to their business in five years or less.
While were lots of decisions, Swanson said one of their first and best was to affiliate with KOA, which provided the marketing, website and "safe harbor" that comes with the partnership.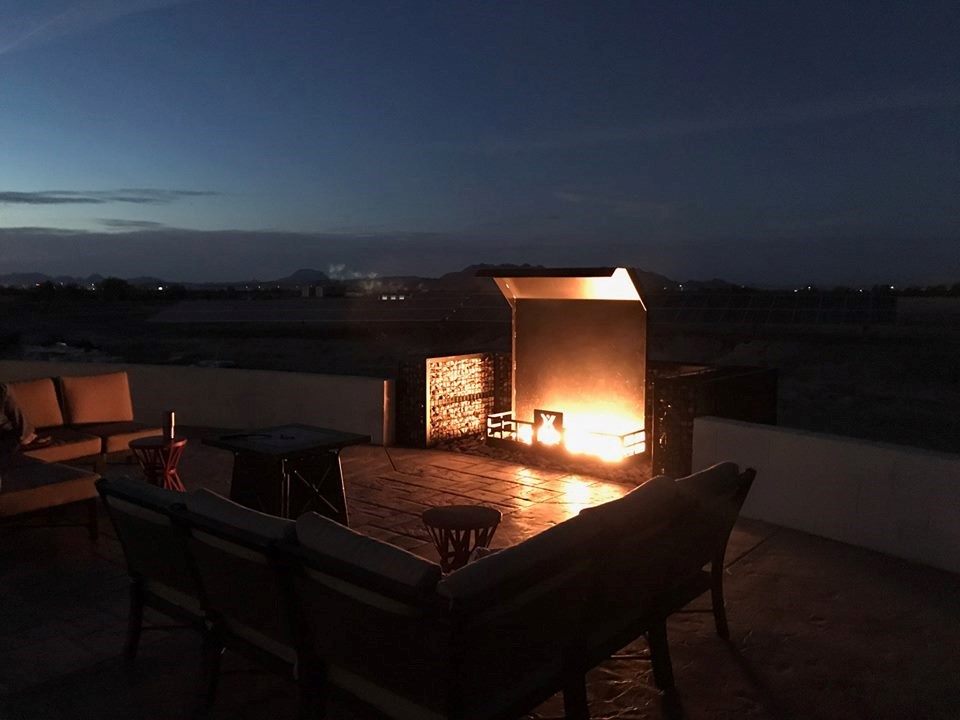 "I'm in the middle of nowhere, so there was a need to become associated with something that has a sense of security and high-value standards," Swanson said. "If you're driving down the street and only see a purple sign for Dougie's RV Park, maybe you go another hour to Yuma or Casa Grande."
"I needed them, so I was thrilled with the fact that they would entertain me to become part of KOA," a brand that has RVers saying, "Let's follow that yellow sign."
But Swanson hasn't just relied on the sign, he's made a flurry of improvements that have been a hit with campers. His park features 60 Back-In sites and has 40 Pull Thru Sites – one with it's own dog run for four-legged guests.
He also has four Deluxe Tent Sites with water and electric service, designated electronic charging stations and covered seating. One tent site is built to American With Disability Act (ADA) standards and has an elevated tent pad and ramp for wheelchair access.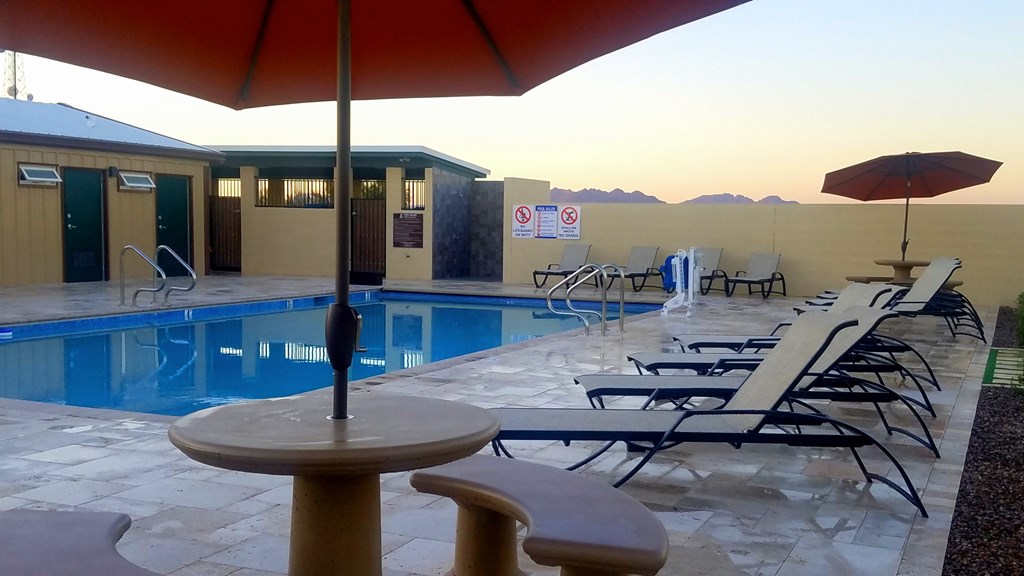 A new bathhouse and the campground's first pool (designed with water aerobics in mind) opened this fall. The bathhouse features men's and women's restrooms and showers.
Two unisex bathrooms with showers are off the pool area along with one ADA-compliant family restroom with shower. There's also a 6-by-9-foot room with a stainless-steel dog-washing station complete with a hair dryer.
A new 2,500 square-foot veranda is now open, cable-TV and Wi-Fi networks have been installed and facility improvements and landscaping have been completed.
One of the first improvements was a Kamp K9 upgrade. Over the years, Swanson and his dog, Winston, visited dozens of campgrounds across the country, researching what works and doesn't work, and he said they know what a good off-leash dog park needs. Consistent with their desert ranch theme, he built three corrals for Kamp K9. A sign for all-dirt Corral No. 1 says it is reserved for "non-social dogs and non-social owners."  The other two corrals provide access to dirt and grassy areas.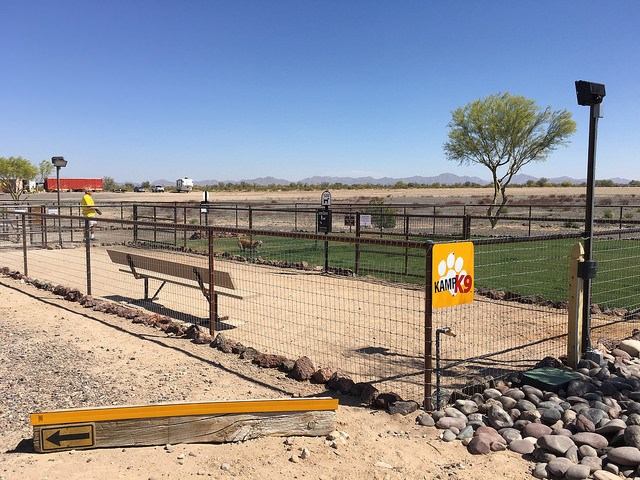 Yet with all of his remodeling, Swanson said he wants to remain true to the colors and character of the Sonoran Desert.
His master plan calls for developing a "Reptile & Arachnid Encounter," a facility to display the creatures of the desert.
Swanson envisions a small building full of terrariums for snakes, lizards, spiders, toads and even Gila monsters. He and an associate have earned Venomous Snake Handler's Certificates from the Phoenix Herpetological Society, training that comes in handy for relocating snakes from the property, not killing them.
In 2018, he'd like to build a small tortoise sanctuary. Creating a botanical garden is planned for 2019, working with students at the Landscape Architecture Design School at Arizona State University in Phoenix.
In 2020, Swanson would like to construct a small six-person observatory featuring a telescope for travelers to scan the dark skies over Gila Bend.
It's clear this is a campground owner with more than a few big plans.
"The Gila Bend KOA is my backyard, and the guest that stay here are my guests," Swanson said. "There are lots of things to see and learn about our region."
"Our Rising Star Award is intended to spotlight campground owners who are relatively new to campground ownership, but who have embraced the lifestyle and are doing everything right," said KOA President and CEO Pat Hittmeier. "Scott Swanson and his Gila Bend KOA Journey are perfect role models for our other new owners. It's obvious that he loves his KOA campers and his park."
---