"It was just crazy, dumb luck."
That's how Kelly Williamson explains how he came to own the beautiful Cosby, Tennessee acreage on which he began building his campground and RV park in 2013.
"It's a property that ever since I was in high school, I watched," he explains. "I wondered why nobody ever did anything with it. That was 30 years ago, and it all happened to work out at just the right time."
Kelly already had a successful excavation company when he decided to build his park from the ground up.  He had always enjoyed camping, but with a 40-foot motorhome often found he wouldn't be able to get into many of the parks in the region. Although some would have one or two sites that would accommodate a larger rig, they'd almost always be full.
"I'd start to talk to people and they'd be like man, if there was a campground that had plenty of sites that would hold 40-foot RV's, you'd have a campground that was full all of the time," he says. "Right around that time, I started thinking I'd like to be a work camper when I retired. I guess you could say that I didn't just buy myself a job—I built it."
Once the property was purchased "for a pretty penny," Kelly broke ground. The park, which he named the Smoky Mountain Premier RV Resort, opened in 2014 with a limited amount of sites. By 2015 had 66 sites completed along with a rally room, store, bathhouses, laundry facility and swimming pool.
"We built mostly extra-large sites, with a few smaller sites as well," says Kelly.  "We can negotiate the big rigs in that are pulling a trailer, and they pull right in. They can stay hooked up, unload their toys, and head out to ride the mountains or do they stuff they want to do."
It wasn't long before Kelly decided becoming a KOA was right for his campground. With an eye for quality amenities and lots of activities, he knew becoming a Holiday spoke to the campground he had built.
KOA Holiday campgrounds are wonderful base camps for exploring the area or just a fun place to stay with lots of activities. KOA Holiday parks have amenities and services to make stays memorable, whether it's a longer stay or just overnight. Each KOA Holiday features full-service RV Sites and KOA Deluxe Cabins with bathrooms
The Gatlinburg East / Smoky Mountain KOA Holiday offers a host of amenities ideal for a week or weekend away. All RV Sites offer 50-amp service and full hookups. Deluxe Cabins with private baths and Tent Sites are also available. Amenities include a swimming pool, pavilion and dog park, and camping guests enjoy the easy access to the Great Smoky Mountains National Park and proximity to many local attractions.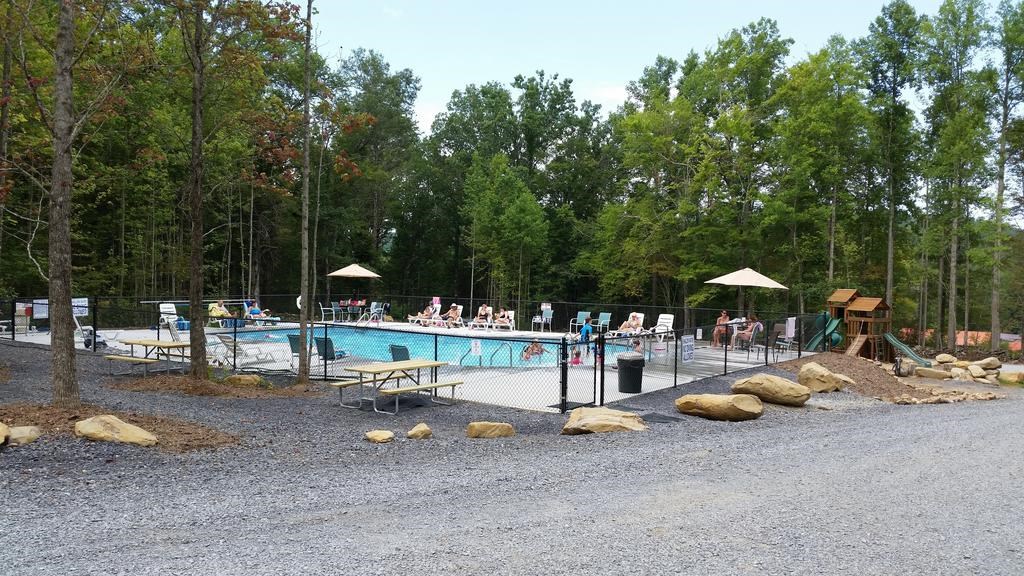 "The families who have kids want to go hiking and do things in the Park, then go to Pigeon Forge and do the fun things that Pigeon Forge and Gatlinburg have to offer," says Kelly. "They'll want to go sightseeing. We'll also get a lot of adults that come in to ride motorcycles, and they'll leave the from the campground, ride all day long and we don't see them until dark. They want to come in and have a drink and tell you about their ride. Rather than being a babysitting service for kids, we really end up being a destination where you spend the night, go out and explore the Park and other areas, then come back here to relax."
Located at 4874 Hooper Highway in Cosby, the Gatlinburg East / Smoky Mountain KOA Holiday is one of more than 500 open-to-the-public KOA campgrounds in the Kampgrounds of America system in the U.S. and Canada.
Open year round, you can find more information or make a reservation at www.koa.com or by calling 844-557-6778.
---