Foil packets are one of the best and easiest ways to prepare juicy, flavorful salmon. In this dish,
tart blueberries and honey are muddled together to create a violet colored sauce that elevates the toothsome wild salmon.
Ingredients
1⁄4 cup fresh or frozen blueberries
2 teaspoons honey
1 tablespoon freshly squeezed lemon juice, plus 2 lemons, each cut into 6 thin slices
Four 6 ounce wild salmon fillets, frozen
2 teaspoons kosher salt
Freshly ground black pepper
8 thyme sprigs
Directions
In a lidded jar, combine the blueberries, honey, and lemon juice in advance. Use the back of a spoon to gently smash and muddle the blueberries with the honey and lemon juice. Seal the jar tightly and then chill for up to 3 days.
Put four 12 inch square sheets of aluminum foil on a work surface. Lay 3 lemon slices, with edges overlapping like dominoes, in the center of each foil sheet and top with a frozen salmon fillet. Season the salmon with the salt and lightly dust with pepper. Top each salmon fillet with 2 thyme sprigs.
Fold up two sides of the foil to meet in the middle and fold the edges over each other to seal the top. Then fold the two open ends of the foil to seal the packet. Seal the salmon packets in a ziplock bag and then chill for up to 24 hours.
Fire the grill to medium heat and position the grill grate 4 inches above the coals.
Using tongs, place the foil packets over direct heat and cook for 8 minutes. Using two forks, open the foil seal along the top, allowing the steam to escape and preventing the salmon from overcooking.
Use a thermometer to check that the internal temperature has reached 140°F. An easier way to check for doneness is with a fork; the salmon should be firm and easily flake apart.
Serve the salmon directly from the foil – fewer plates to clean! – and spoon the blueberries over the top.
---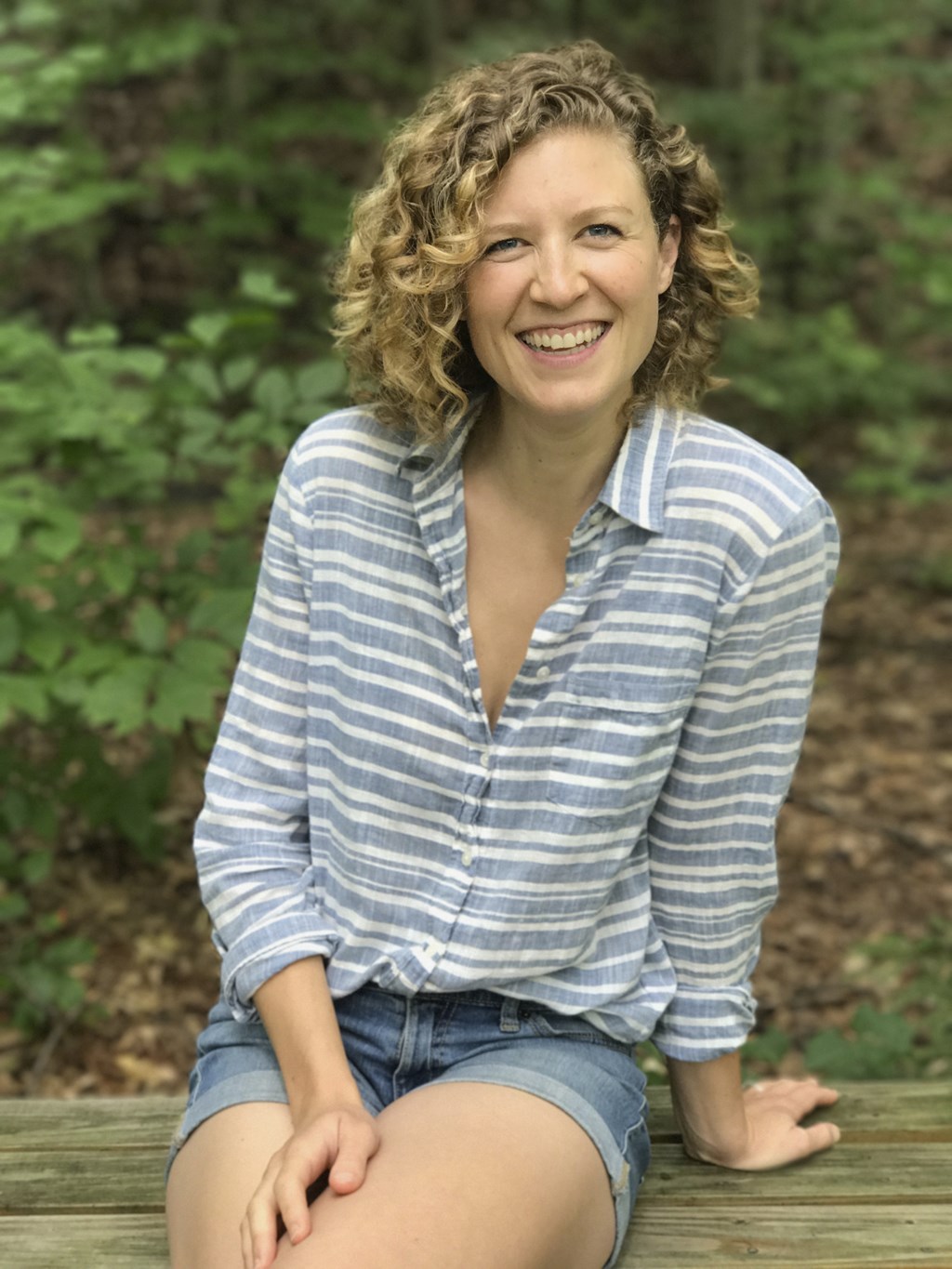 Emma Frish is the author of Feast by Firelight, an outdoor cookbook full of easy-to-prepare recipes perfect for camping trips and cabin stays. Featured in Vouge, Wall Street Journal and Martha Stewart, Emma's solution-oriented recipes make cooking outdoors feel effortless and downright fun. In addition to her cookbook, Emma was a top ten finalist on Food Network Star season10, and lives in Ithaca, New York.
---